Wormsloe State Historic Site
We visited Wormsloe Historic Site to participate in Georgia's "First Fourth" which portrayed the arrival of the Declaration of Independence in Savannah on Aug. 10, 1776,  After the Declaration was read, the reader burned a cloth effigy of a British Soldier and fired a shot to symbolize the beginning of the American Revolution .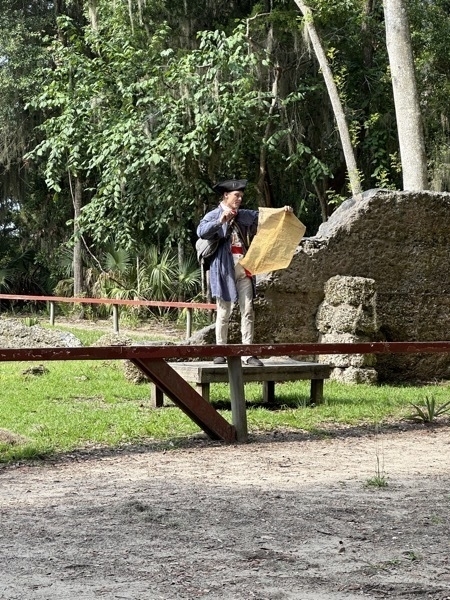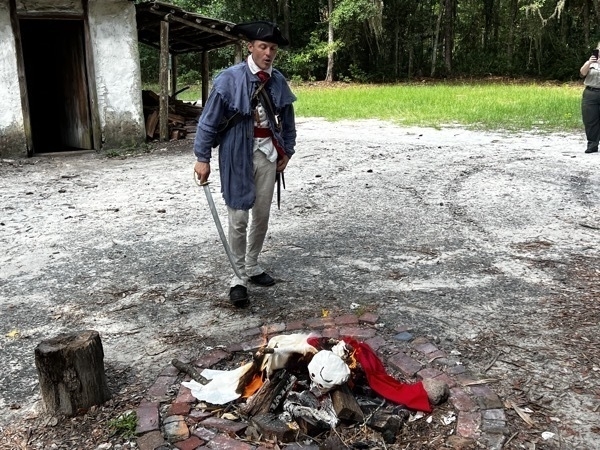 An effigy of a British soldier was burned to symbolized the end of their reign in the new world.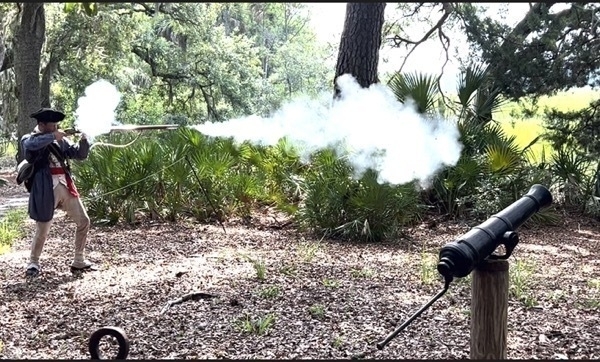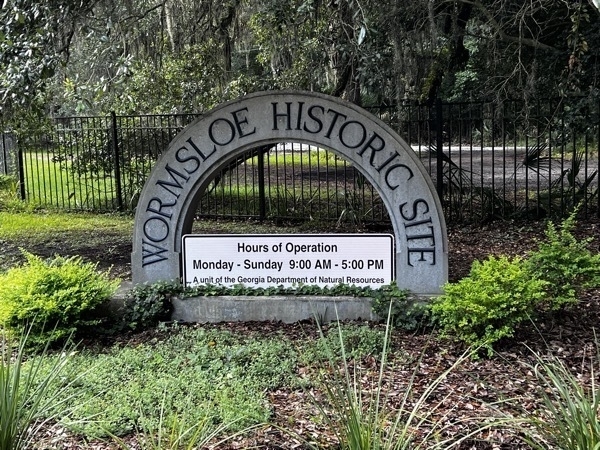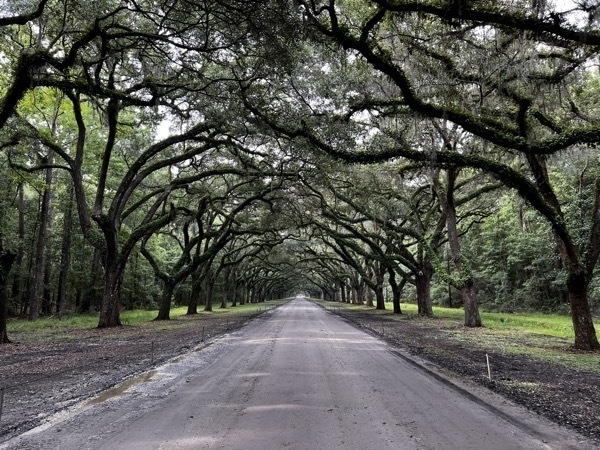 We entered the park by driving over a mile through the beautiful Oak Tree canopy.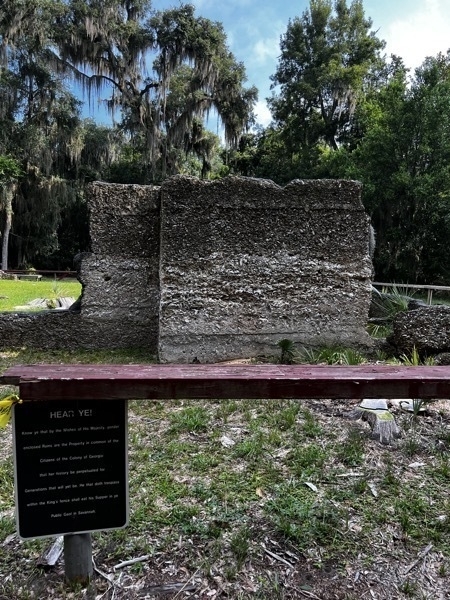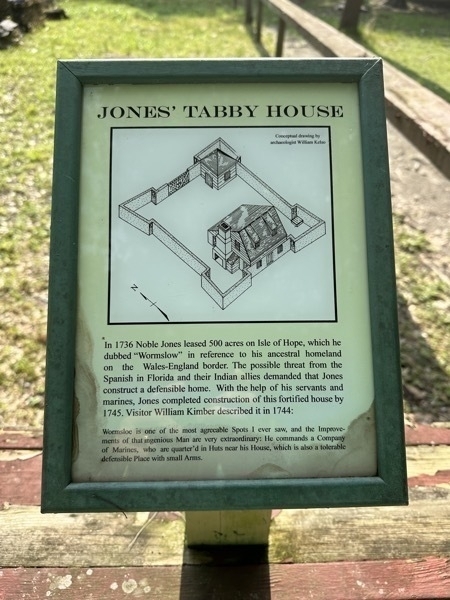 Noble Jones' fortified tabby house was surrounded by eight foot high walls to protect the family from attack by the Spanish and their Indian allies during the War of Jenkins' Ear (1738-1748).  Construction of the house took almost six years and required mixing more than 9,000 bushels each of lime, sand, oyster shells, and water to make tabby. Large shell middens (a large pile of waste) left behind by Native Americans nearby were mined for oyster shells, some of which were heated in kilns to produce lime-rich ash. Once the four ingredients were mixed the wet tabby was poured into wooden molds to solidify for several days.  After setting, the molds were removed and reassembled on top of the hardened tabby before another layer was poured.  The 1 1/2 story home was twice the required size of Savannah homes and contained five rooms.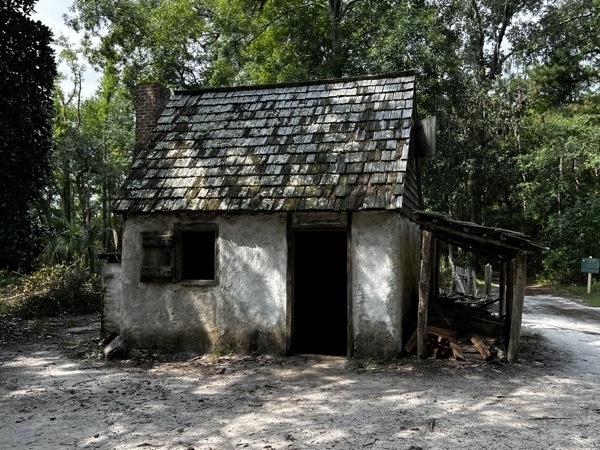 This is a reconstruction of a small wattle and daub huts used as quarters for Jones' marines, indentured servants, and probably slaves.Inside walls are pictured below.
Pictured below is an oven used to baked bread and pies.The woman get up about 4:00 in the morning and building a fire outside.  Once the wood is burned and turned into ashes, the ashes are moved in the over and the door is shut.  Those embers are left several hours to heat up the over.   The ashes are removed, the bread or pie are inserted, the door is shut and the food cooks.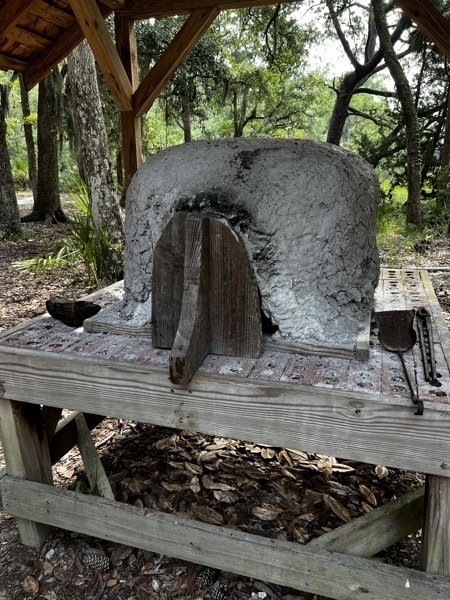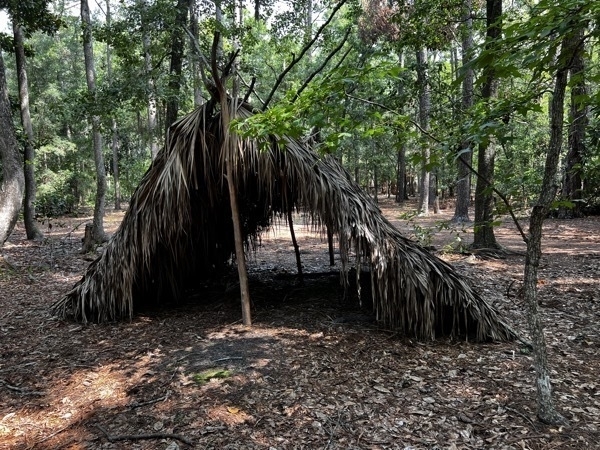 We crossed the Moon River (which is not the river in Johnny Mathias' famous song "moon River.")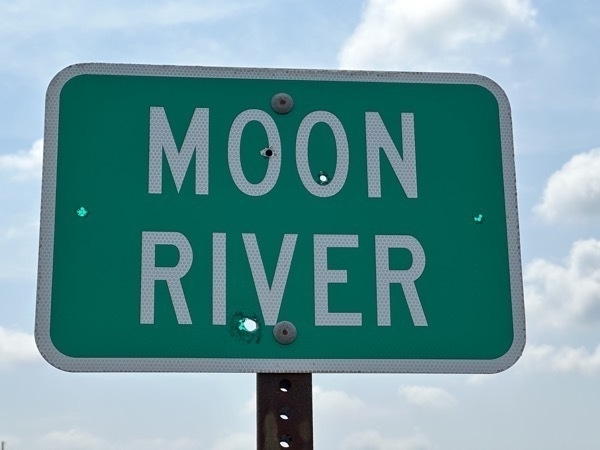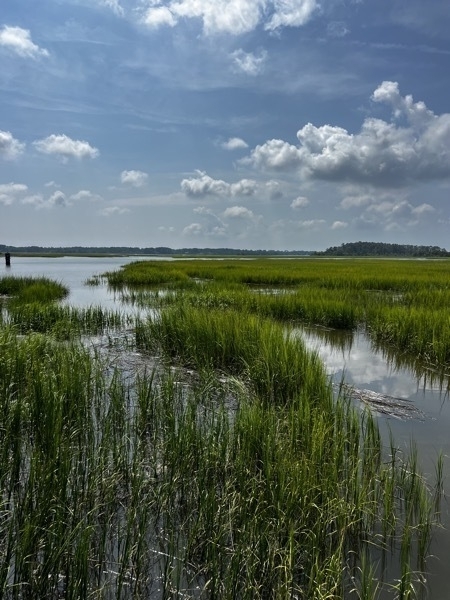 When we stopped to see Moon River, several women were crabbing. This was her catch for today.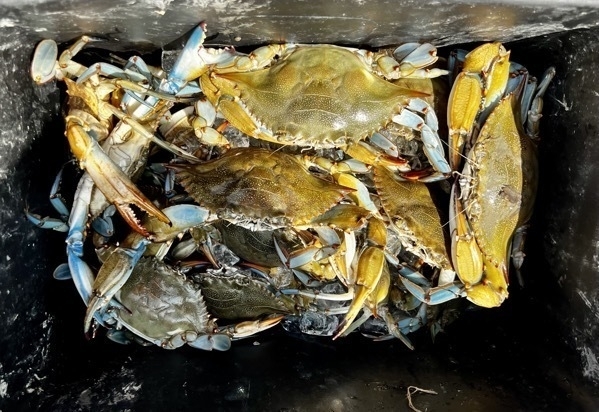 Lunch in Savannah
I drove into Savannah to meet my childhood friend Julie Traylor who lives in Hilton Head.  We hadn't see each other for over 30 years and had a great visit catching up with old times.
Skidaway State Park
We are are staying in Skidaway State Park again today for $30 a night.  It's a nice campground with big lots, privacy, and a nice place to ride bibles.