We drove into Queen , parked at our hotel and took the Metro  from the Briarwood Station to the World Trade Center.  We walked to see the Vessel,  a 16-story, 150-foot-tall  structure of connected staircases among the buildings of Hudson Yards,  Vessel has 154 flights, 2,500 steps, and 80 landings,with the total length of the stairs exceeding 1 mile. The copper-clad steps, arranged like a jungle gym can hold 1,000 people at a time.
It opened to the public on March 15, 2019. In January 2021, following three suicides at the Vessel, it was indefinitely closed to the public. The Vessel reopened in May 2021, then indefinitely closed again after another suicide two months later.  Unfortunately, it is still closed and we were only able to walk up one set of stairs.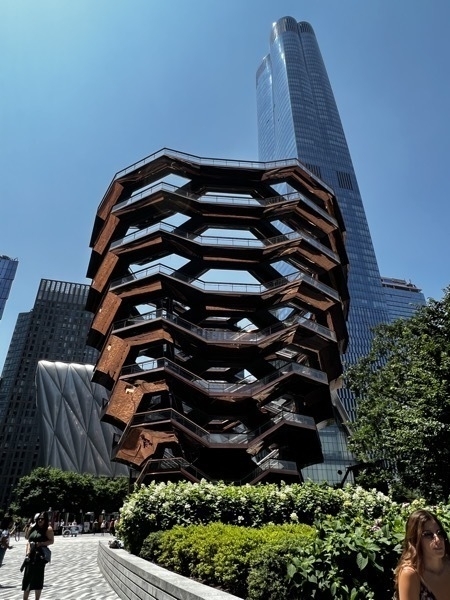 High Line 
The High Line is a 1.45-mile-long elevated linear park, greenway and rail trail created on a former New York Central Railroad spur on the west side of Manhattan.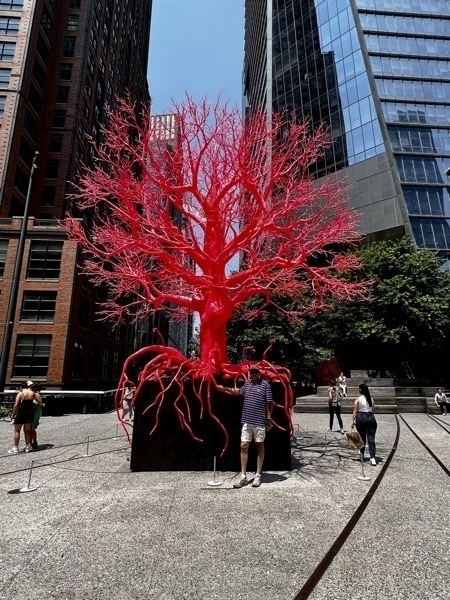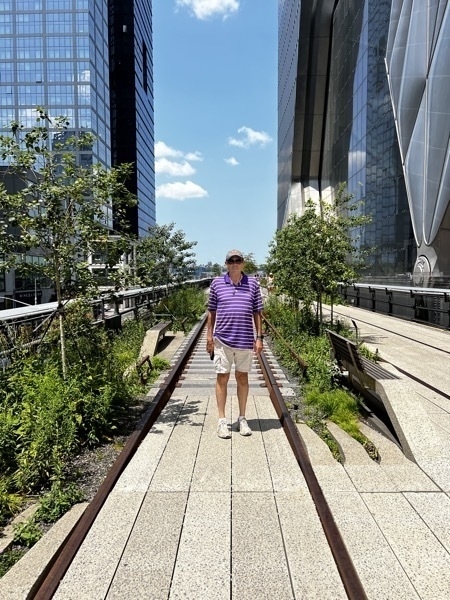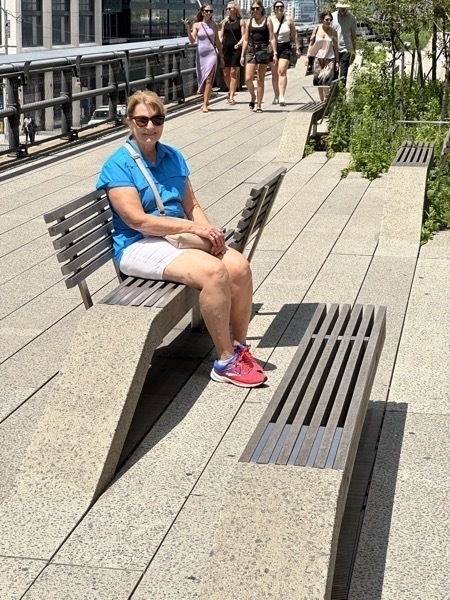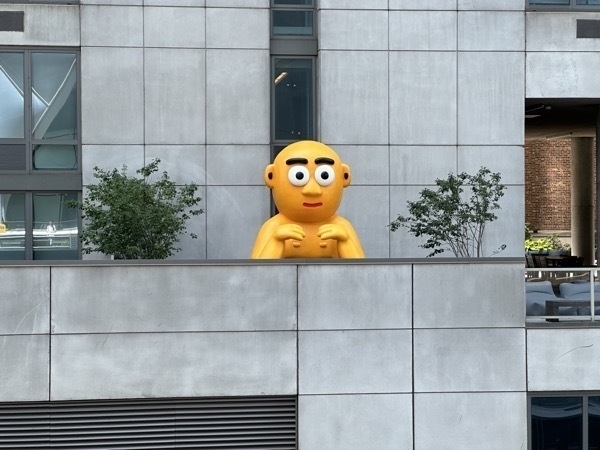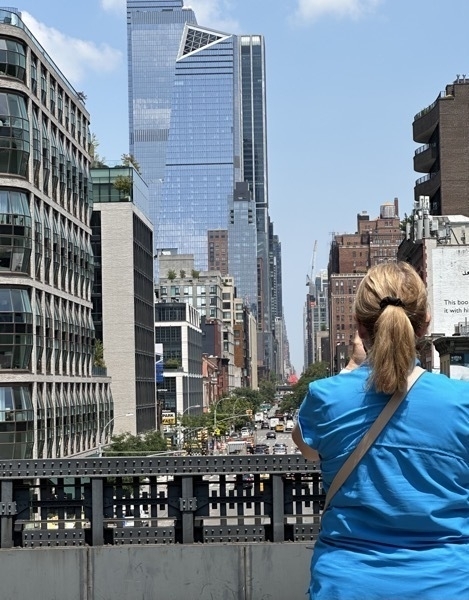 We ate lunch at Chelsea Square Market before walking to the World Trade Center.  We had hoped to visit the 9-11 Museum, but the museum is closed on Mondays.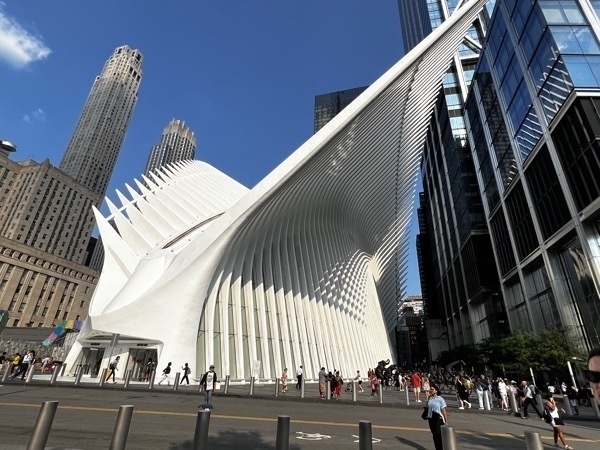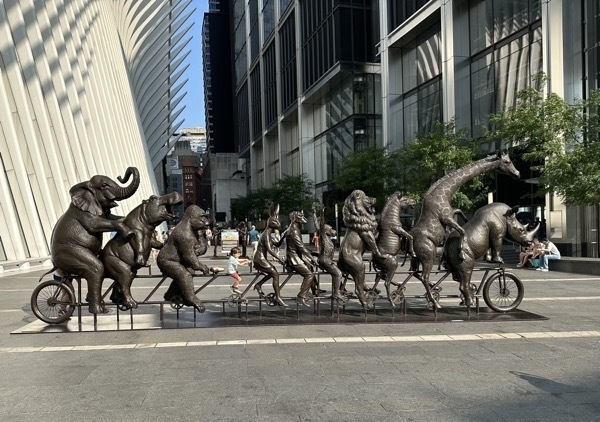 There was  an Apple Store in the WTC so I stopped to see if I could get a new cell phone battery installed. The store didn't have a battery for my model, but the Apple Store at SOHO had one in stock so I made an appointment for Tuesday morning to get it installed.
We walked to the Metro and rode back to our hotel in Queens . We stayed at Best Western which had free parking.  The subway ride to the World Trade Center was $2.75.  We walked 8.5 miles and were absolutely exhauster when we got back to the hotel.