Washington's Crossing, Grounds for Sculpture, Princeton University
We started the day by driving to Washington's Crossing Visitor Center where we watched a video of the Revolutionary War and walked to the site where Washington crossed the Delaware.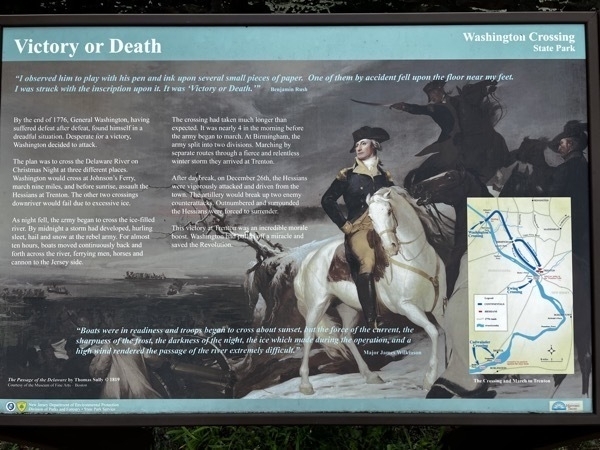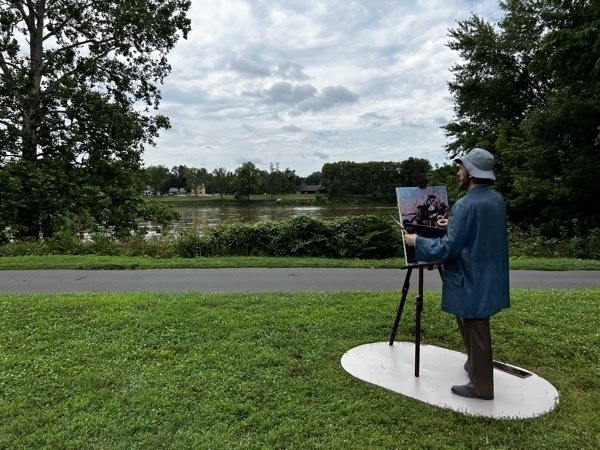 This sculpture by Seward Johnson is located at the site where Washington and his men crossed the Delaware River.
Grounds for Sculpture
A sculpture park and museum located in Hamilton, New Jersey. It is located on the former site of Trenton Speedway and was founded in 1992 by sculptor John Seward Johnson.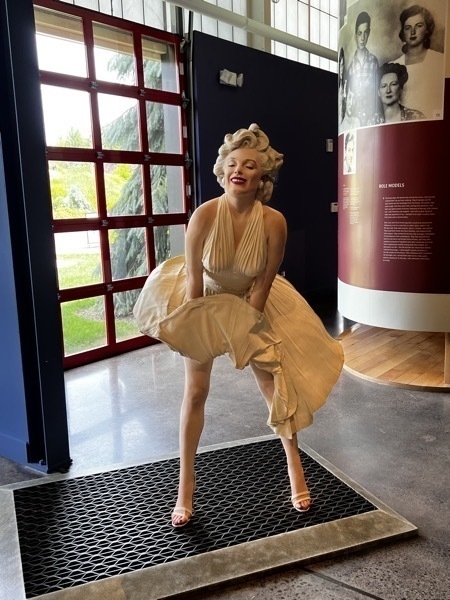 Forever Marilyn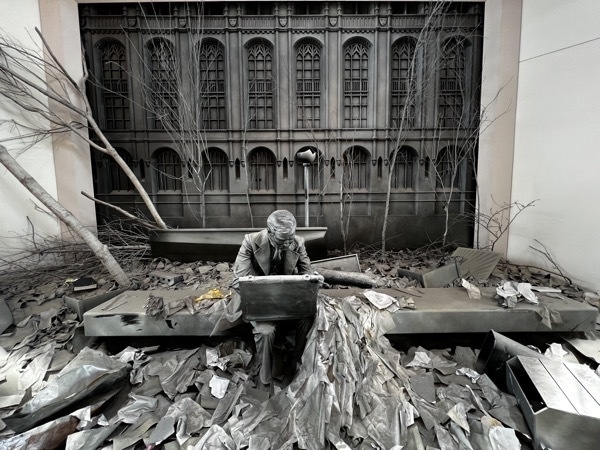 SEWARD JOHNSON
Shortlv after the terrorist attacks of September 11. 2001. Seward Johnson brought his sculpture Double Check from Ground Zero back to the Johnson Atelier. The bronze sculpture had been lifted from the rubble in the aftermath and set up among the wreckage as a makeshift memorial. The grief stricken citizens of New York and others who were missing loved ones atxed mementos to the sculpture, placing candles, flowers, and other obiects on and around the figure. Seward was deeply moved as he read the notes and studied the photographs and personal articles of the first responders who had been killed. He knew its significance had changed torever.
To honor the nearl 3.000 people who died, Seward decided to add permanently the commemorative obiects left on and around the sculoture. He carefully photographed their positioning, reproduced them in bronze, and welded them onto a casting of the original Double Check sculpture. He named the new scupture Makeshift Memorial and. on the plaque, gave credit to all inadvertently collaborated on tne sculptures final form.The reinvented work was ceremoniously installed on New Jersey's Hudson River Waterfront Walkwavy. which overlooks lower Manhattan and the former site of the World Trade Center.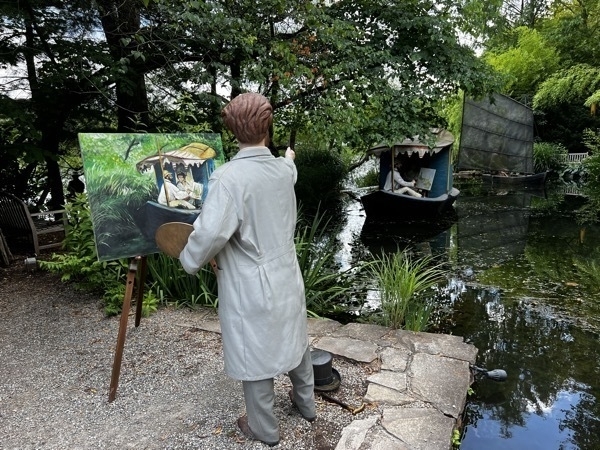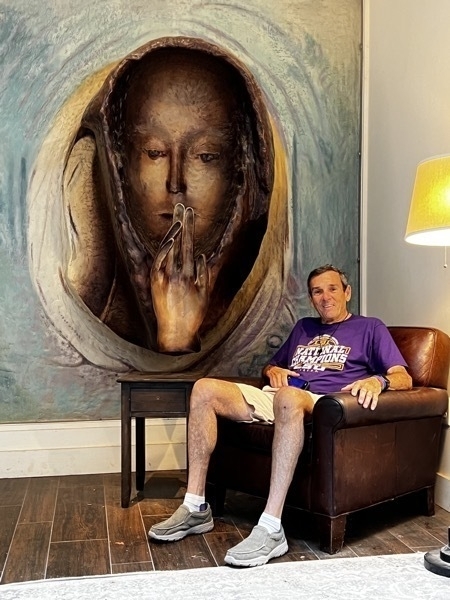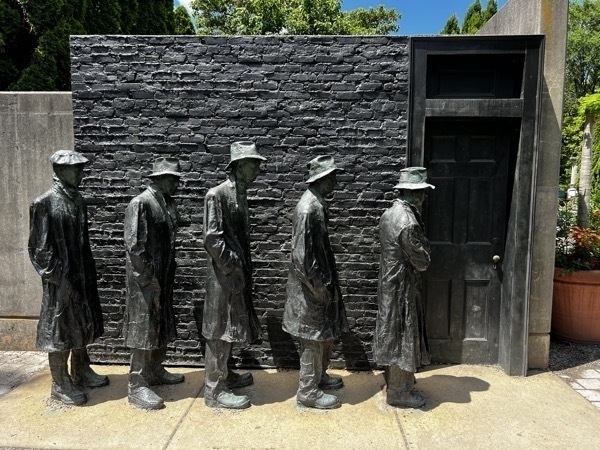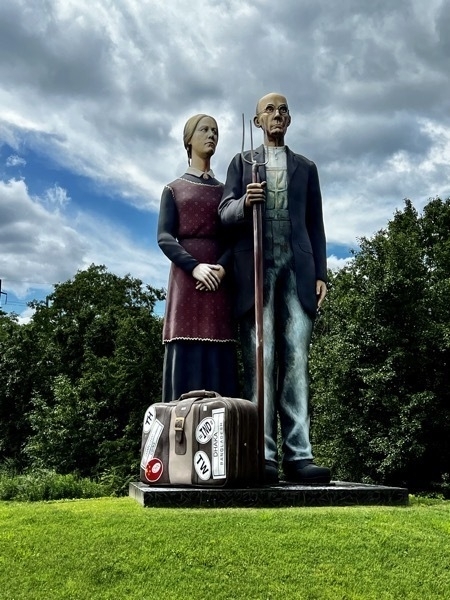 CAST BRONZE
Rat's Restaurant is located on the grounds, and was conceptually designed by Seward Johnson with an Impressionist Claude Monet-styled atmosphere. The scenery surrounding the restaurant features Johnson's own impressionist-inspired sculptures, including a bridge over a lily pond which is an homage to Monet's painting Water Lilies and Japanese Bridge 
Princeton University
We drove to the University and walked around campus and through the Chapel.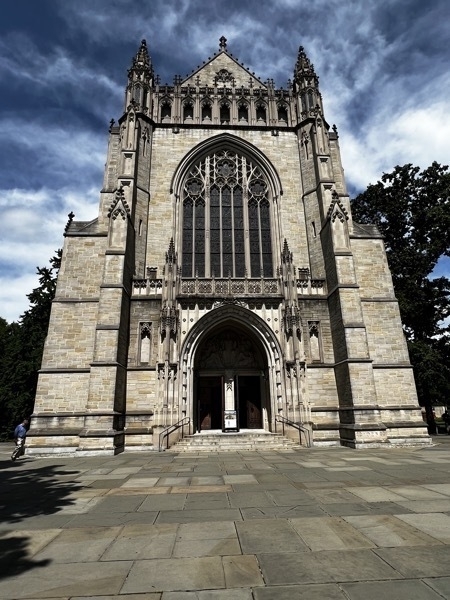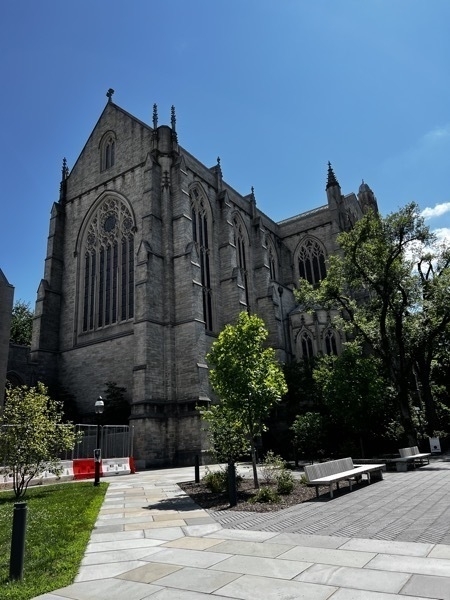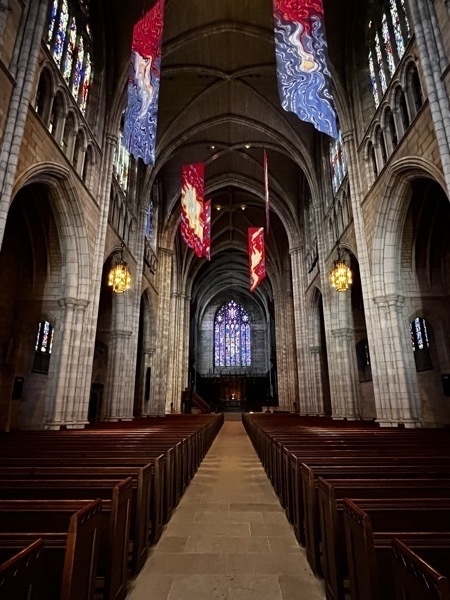 We ended the day with an ice cream cone at the Halo Pub which had an original oil painting to the Copeland Farm where we are staying.