Stockton, NJ, D&R Canal Bike Path
July 8
We arrived at our friend's home in Stockton, NJ where we will be staying for the next five nights. She invited two of our friends from the Africa trip to her home  for dinner which was delightful.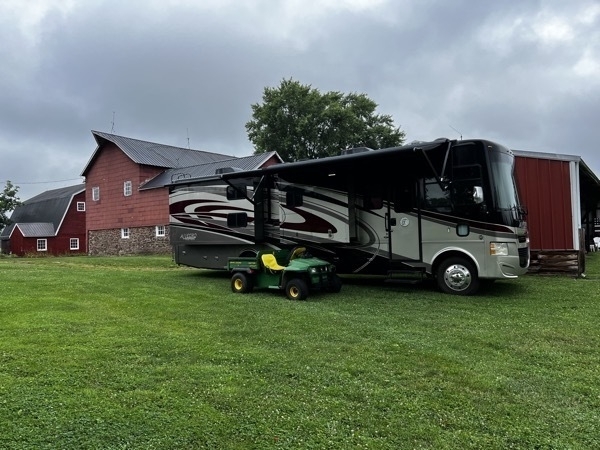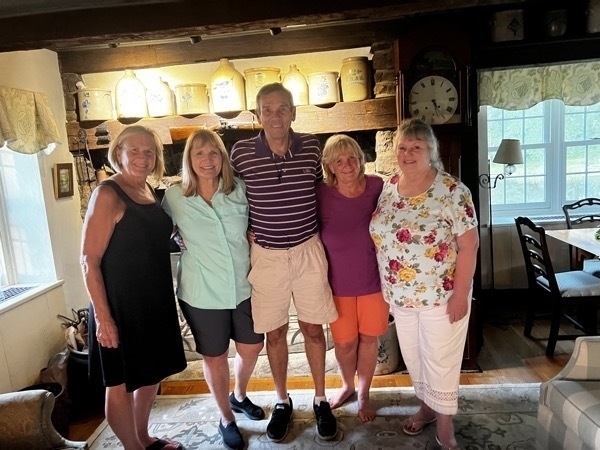 July 9
We biicycled 8 miles on the Delaware & Raritan Canal bike trail from Stockton , NJ to Lambertville and back—8.5 miles.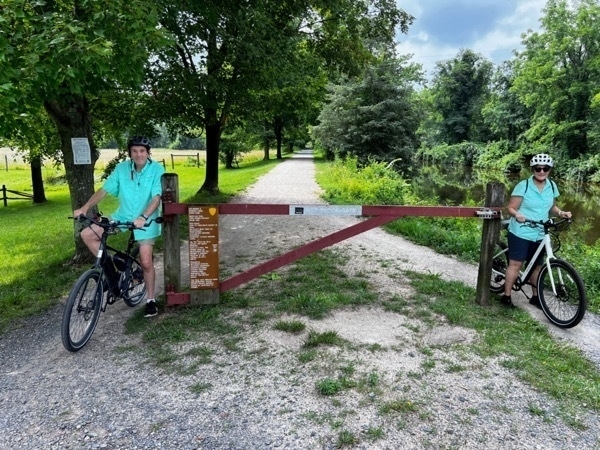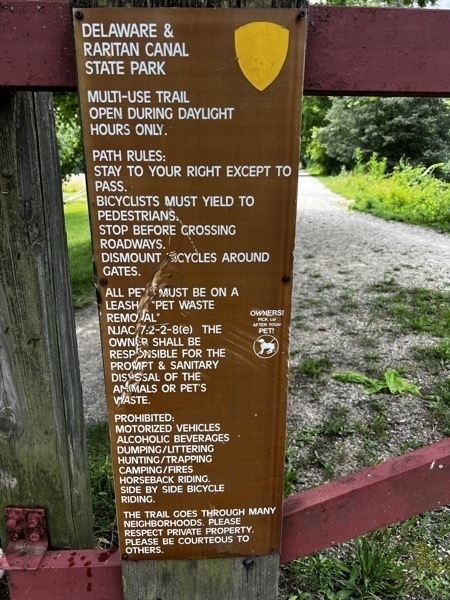 ✔️ We drove to the Delaware Pedestrian Bridge and walked our bikes across the bridge to eat. lunch at the Black Bass Hotel, built in 1745.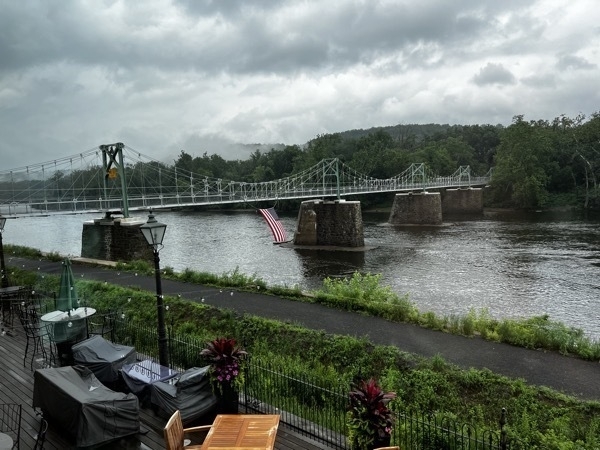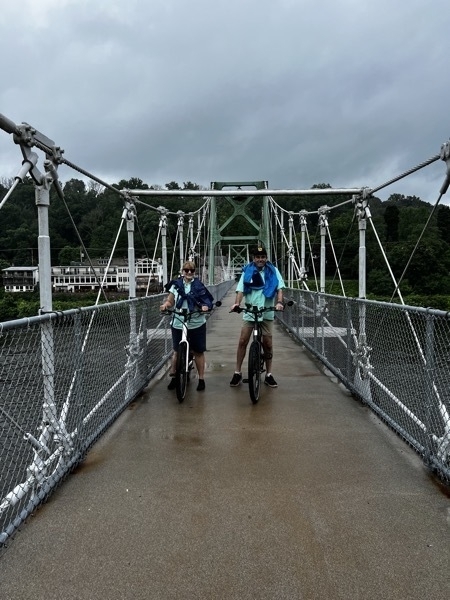 We ate lunch at the historic Black Bass Hotel & Inn which overlooks the Delaware River.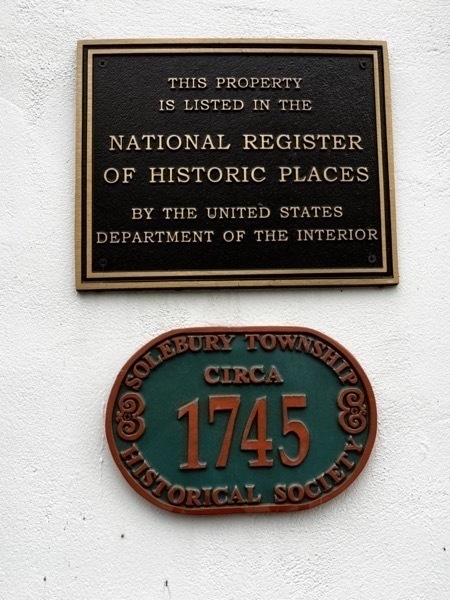 ✔️Rained the rest of the day.