PA State Capitol and Amish Contry in Intercourse, PA
We left Bedford this morning and drove into Harrisburg to tour the Pennsylvania Capitol Building. We had a very knowledgeable guide and happened to be mixed with a group of 25 very well behaved 6-9 year olds from a YMCA summer camp.
The building was designed in 1902 by Joseph Miller Huston and completed in 1906. President Theodore Roosevelt attended the building's dedication in 1906. After its completion, the capitol project was the subject of a graft scandal. The construction and subsequent furnishing cost three times more than the General Assembly had appropriated for the design and construction; architect Joseph Huston and four others were convicted of graft for price gouging.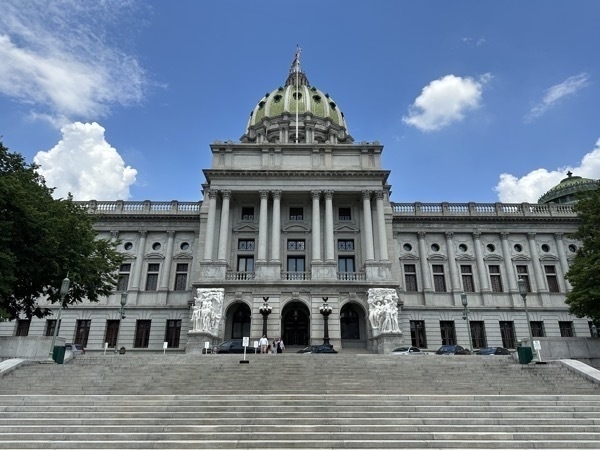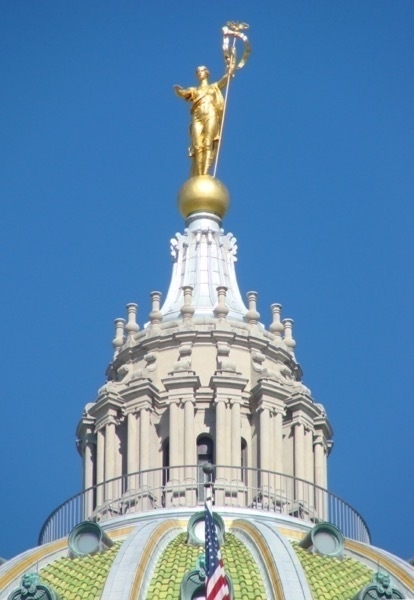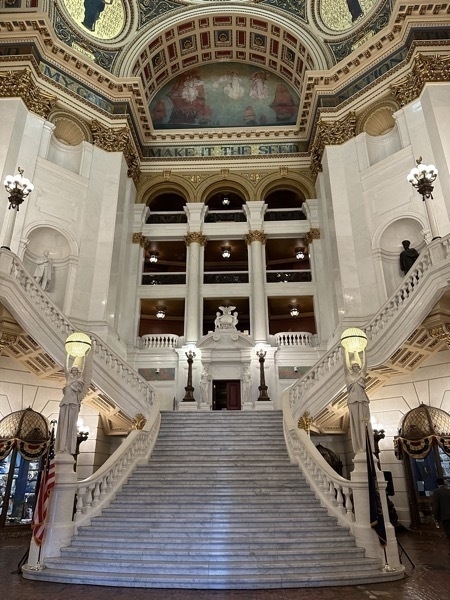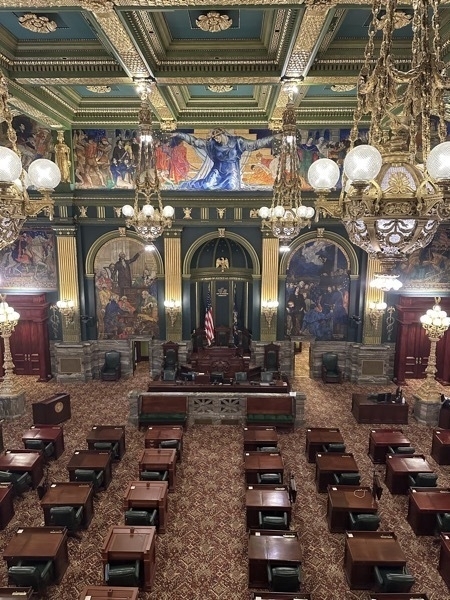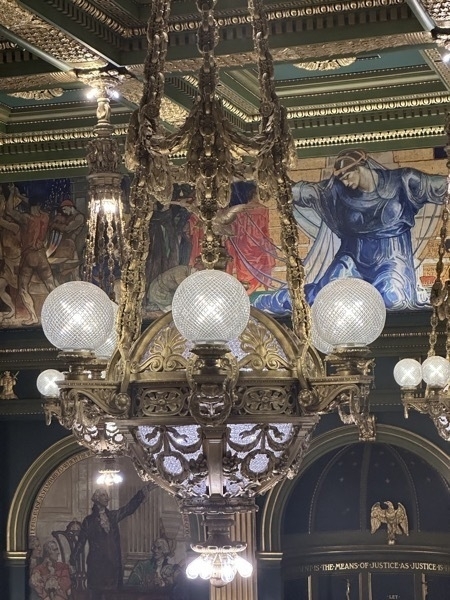 The chandeliers in the Senate Chamber weigh over 3,000 pounds each.  See the "X" in the light bulbs?  Originally the highest watt bulb was 25.  To give off more light, the glass was multi faceted to make the lights brighter.  The facets cause the light from the bulb to form and "X."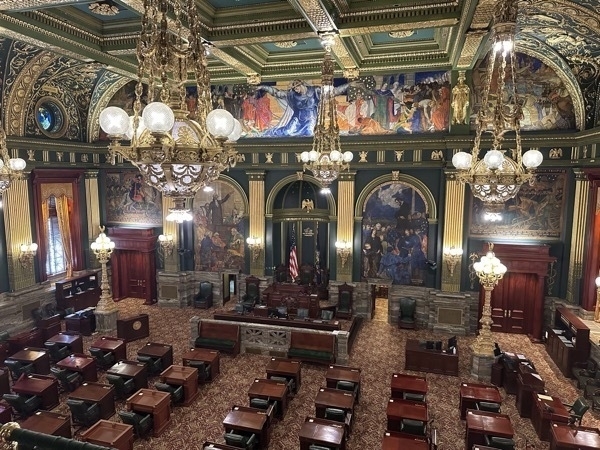 The Senate Chambers is filled with artwork on every wall.
Harrisburg to York to the Haines Shoe House
After seeing the  Coffee Pot building  in Bedford, we wanted to see the Haines shoe shoe, so we drove to York to take a look at it and were disappointed.  First of all we drove about 30 miles out of our way.  When we got there, there was nowhere to park, or pull over, so I had to take a picture while driving by.  It is obviously been worked on and is currently listed on ABNB for rent.

r
Intercourse, PA. 
I'm sure the townspeople have heard the tourist comment on what a strange name that is for a town.  Nevertheless, I took Tom's picture by the sign.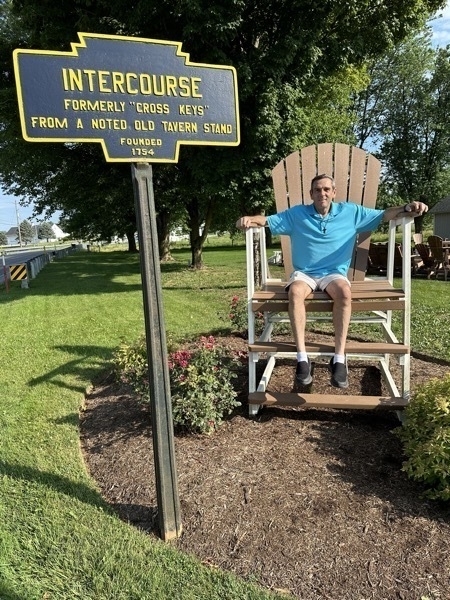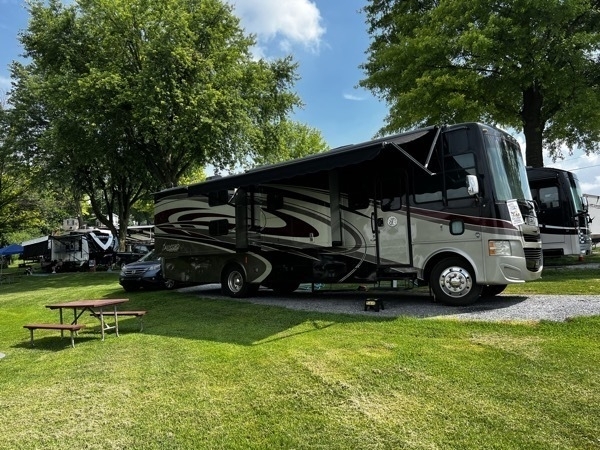 We are standing at the Beacon Hill Campground for two nights across the street from this sign.
We watch a production called "Jacob's Choice: about Jacob choosing —or not choosing to become Amish.
We then toured a one room Amish Schoolhouse where 1st through 8 grades are taught in the same classroom.  Amish children start school only speaking in their native German language, but by Chrstmas of first grade the children know ho to speak English.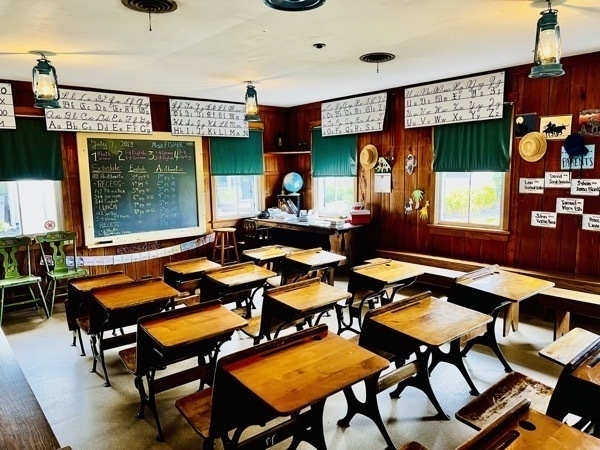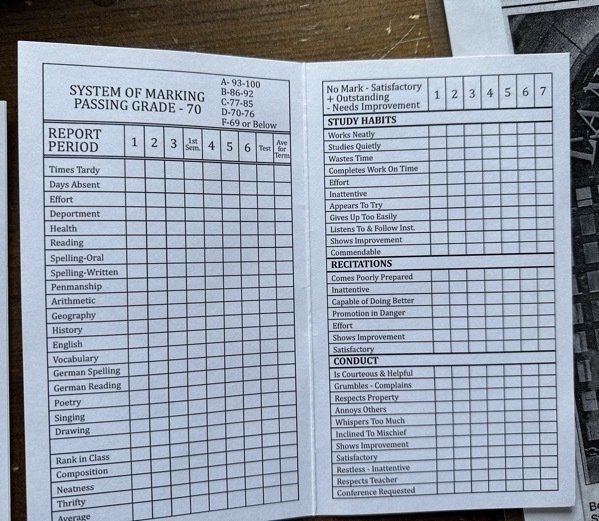 Their report cards are much more detailed that our school kids.
Next, we toured an Amish home. Although I didn't take any pictures, the tour was very interesting.  The refrigerator and stove are run by propane.  The lights are run by the equivalent of a car battery. Many of the homes have solar panels to great electricity.  They don't use curtains in the windows.  The use green pull down shades.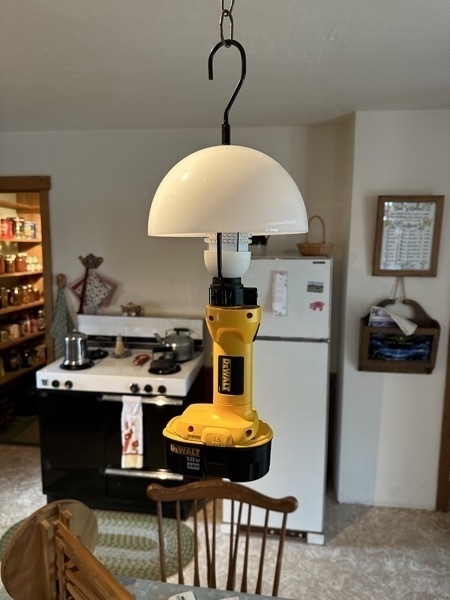 Transportation is either by horse and buggy or scooter.We took a tour by horse and buggy and saw a few scooters park along a barn that we toured.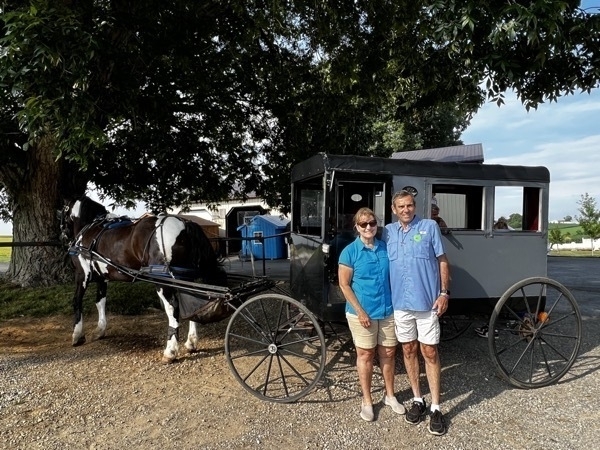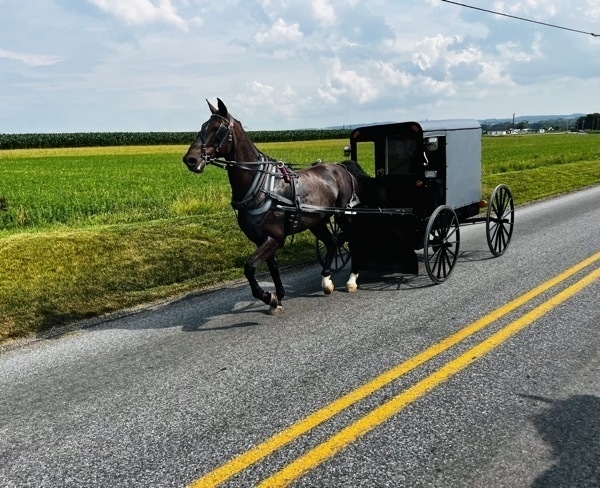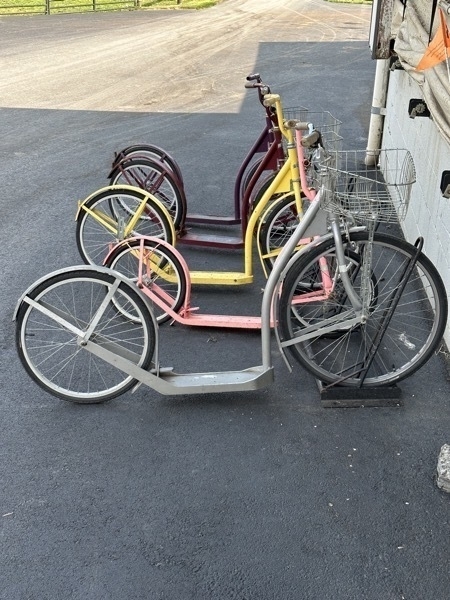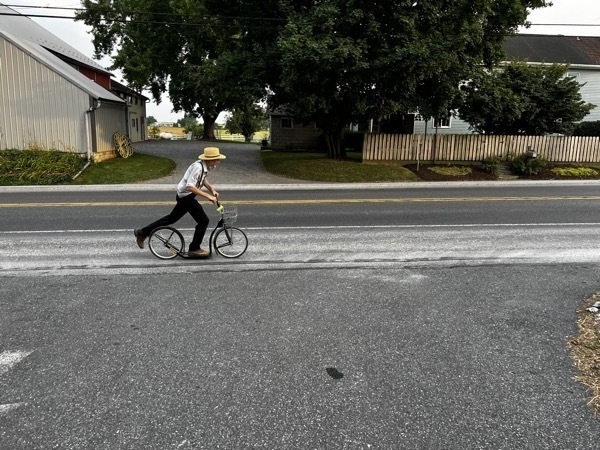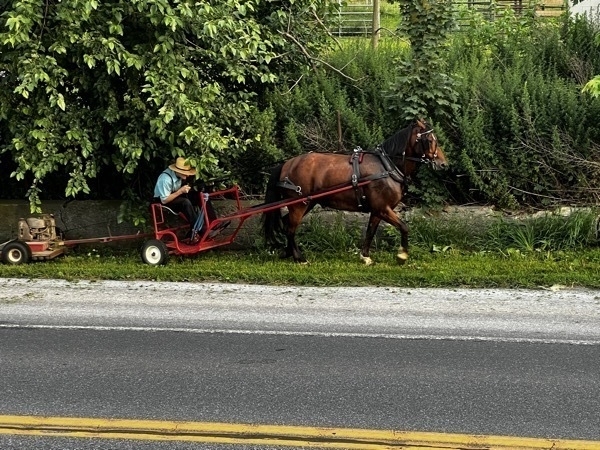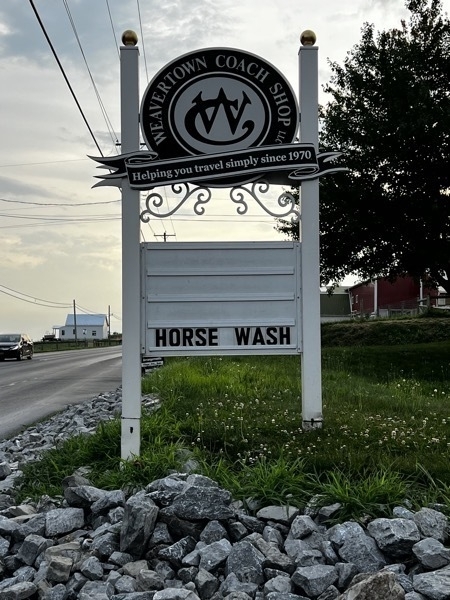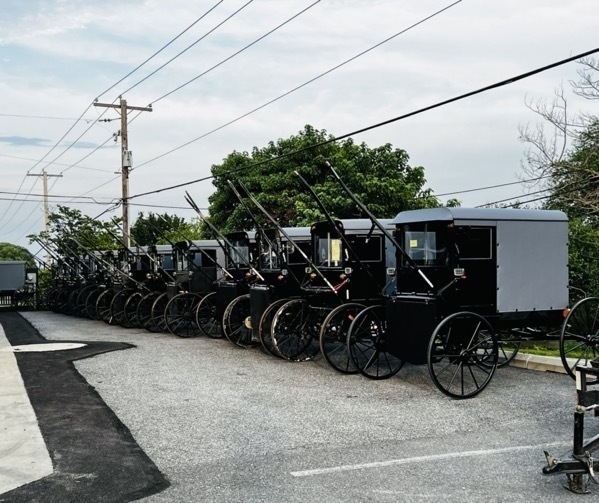 A business that sales used cats