Bedford County, PA Covered Bridges
We spent about two hours driving to some of the covered bridges in Bedford County.  We followed a circular  route  that allowed us to see nine of them. Most of the bridges were built around the 1880s. Some are still in use and some are now only foot bridges
.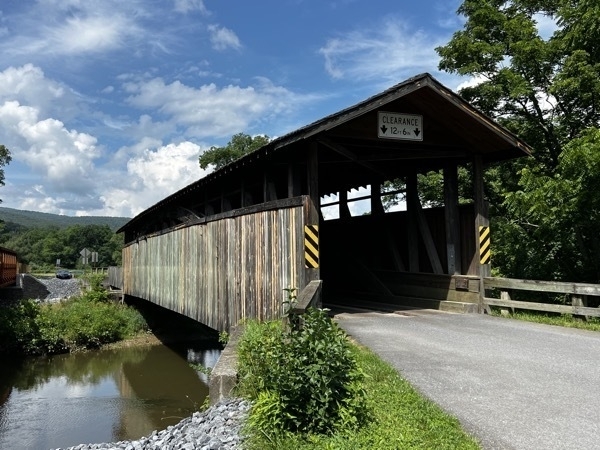 Claycomb Bridge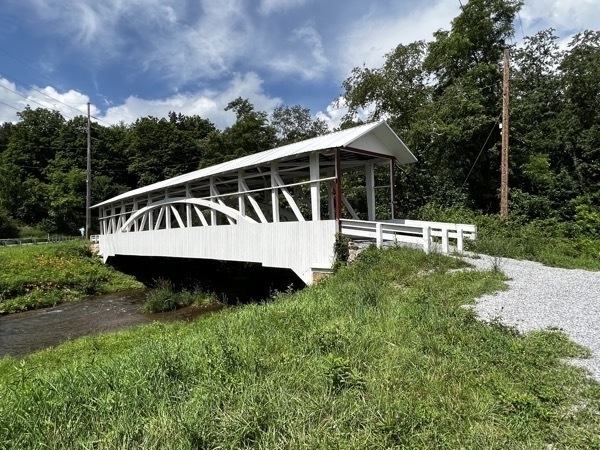 Turner Bridge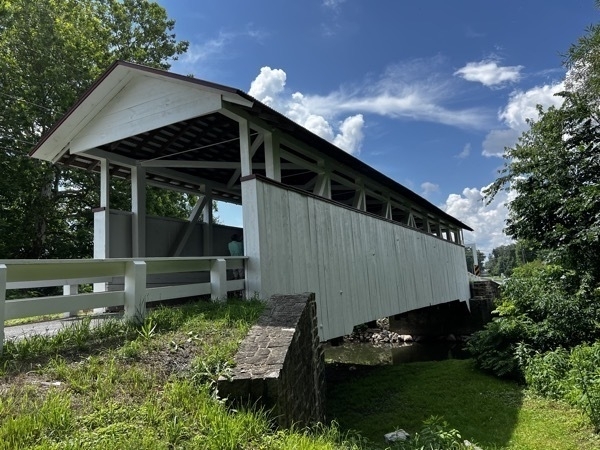 Snooks Bridge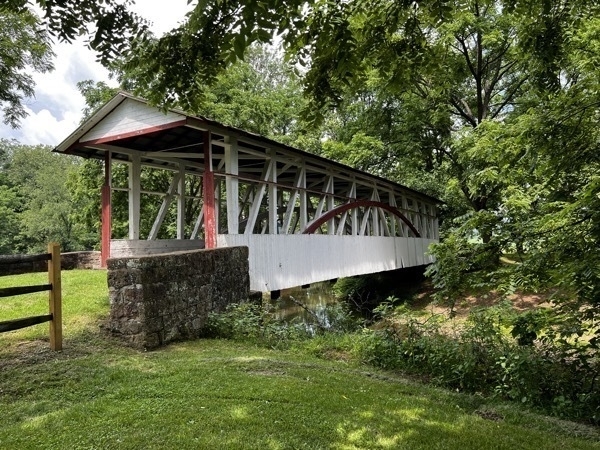 Kingsley Bridge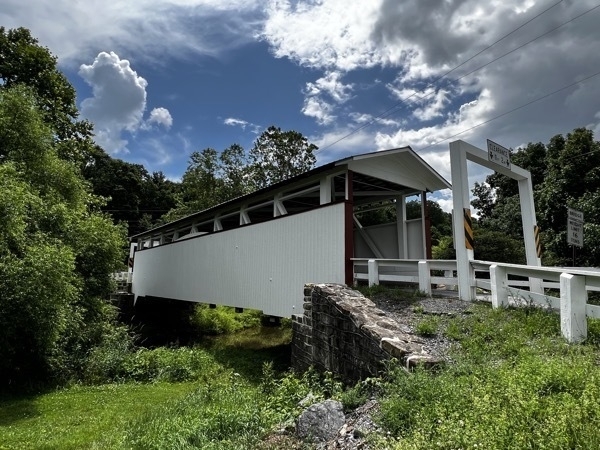 Royt Bridge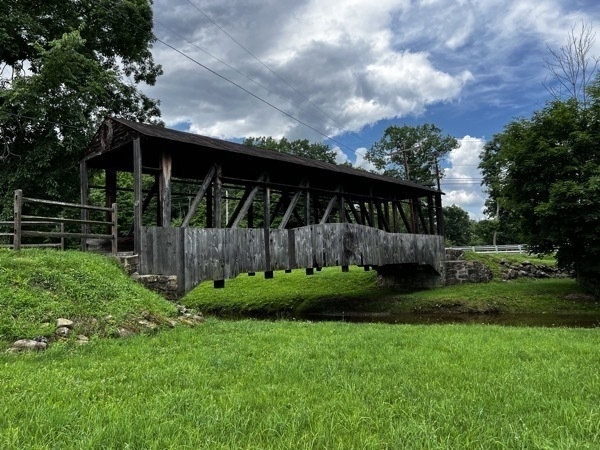 Cuppets Bridge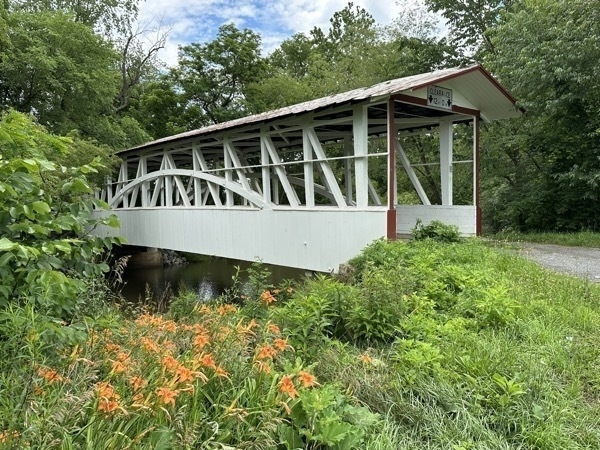 Turner Bridge
The National Museum of the American Coverlet 
The Museum opened in Bedford, Pennsylvania's historic (1859) former Common School building in May of 2006. Since then, it has welcomed visitors from around the world.
NMAC offers changing exhibitions of 80 to 100 coverlets at a time, along with early spinning wheels, barn frame looms and more.
What is a coverlet? It is a decorative, woven bedcovering. Coverlets were usually woven from a combination of linen or cotton and wool. They can be broadly divided into two categories based on design and loom type: geometric, and Figured and Fancy. These textiles were at their height of popularity in America from the 1750s through the 1870s.

The hand painted scene at the entrance of the museum.

On the bottom right corner of these coverlets, the year made and the person it was made for are woven into the bottom right corner.  Tom was woven in 1823 for Hannah Smith.  The bottom was woven in 1822 for Lydia Stewart.



Omni Bedford Springs Resort
Established in 1806, it is one of last and best-preserved of 19th-century resort hotels based around mineral springs. We drove out to see the resort and walked around the hotel and property.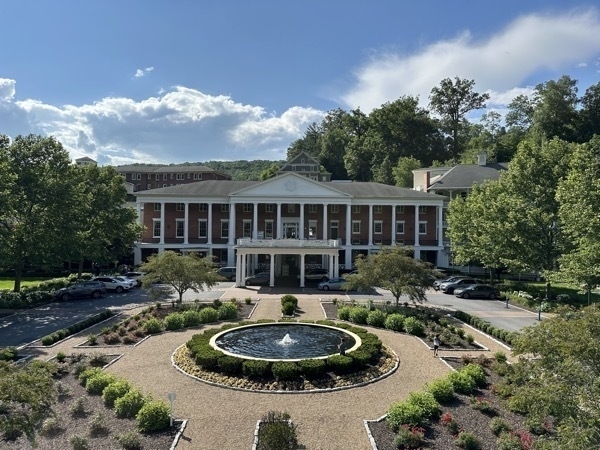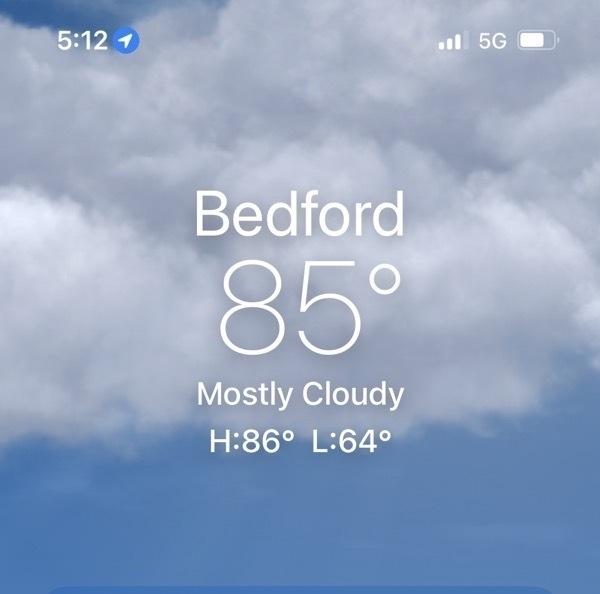 We stayed at the Friendship Campground in Bedford.