Flight 93 National Memorial near Shanksville, PA
We visited the Flight 93 National Memorial in Shanksville, PA, the nation's memorial to the passengers and crew of Flight 93. The Visitor Center Complex on the hill above the crash site introduces their story. The Memorial Plaza borders the crash site, which consists of the impact site (marked by a boulder) and debris field. The fields and woods beyond are the final resting place for the passengers and crew; their remains still present.
This was such a moving and meaningful monument. If you ever plan a trip in this direction, please make sure to stop.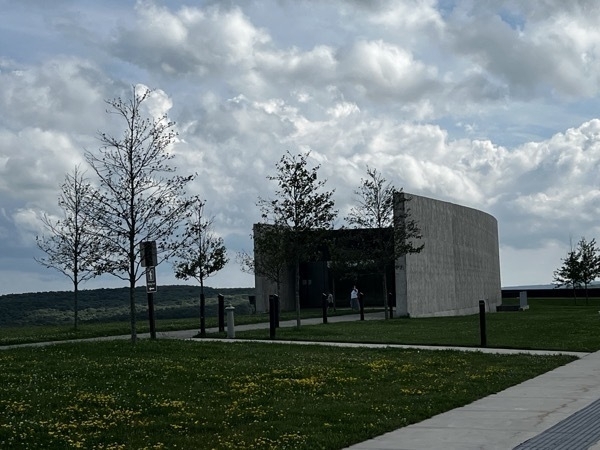 Assembled from hemlock beams, the Ceremonial Gate features 40 cut angles. Beyond the gate, the final piece of granite acknowledges when Flight 93 crashed.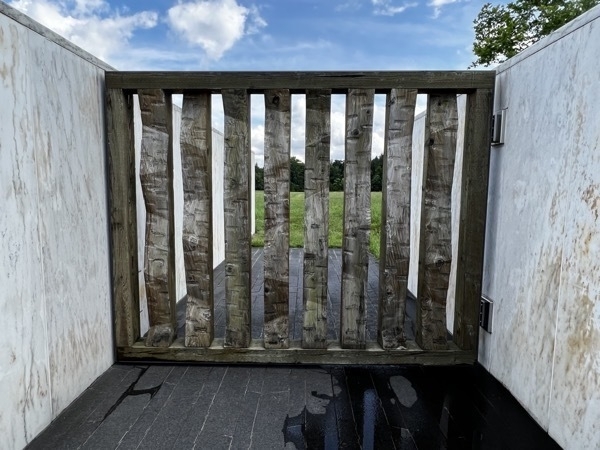 The boulder in the field marks where flight 93 tunneled into the ground at 563 mph.
"A common field one day.  A field of honor forever."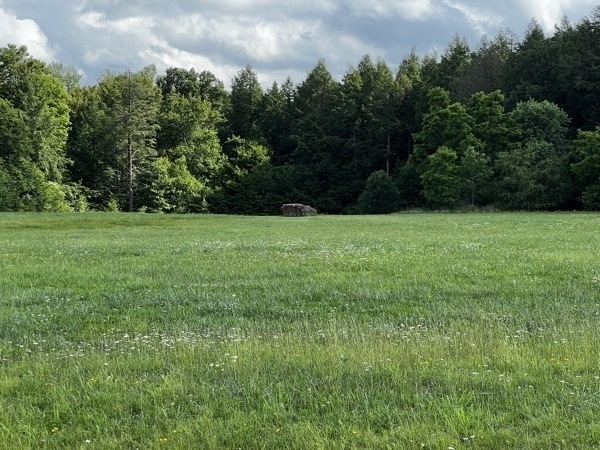 The Wall of Names distiguishes each passenger and crew member. The wall is formed from 40 individual marble panels.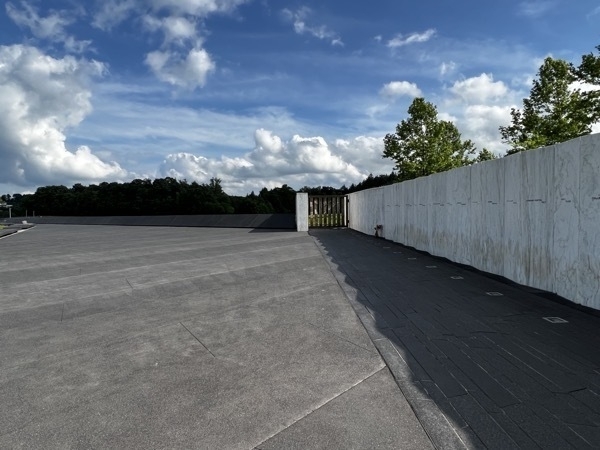 Tower of Voices is a musical tribute with wind chimes.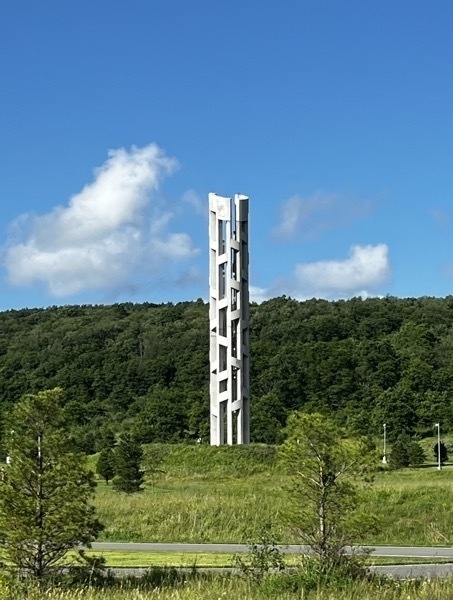 Posters at the Memorial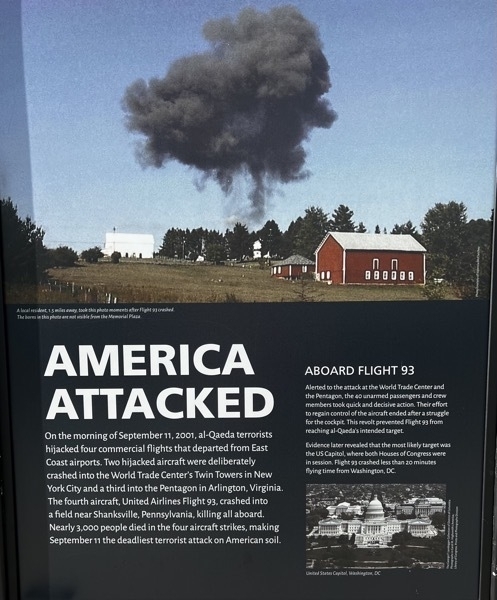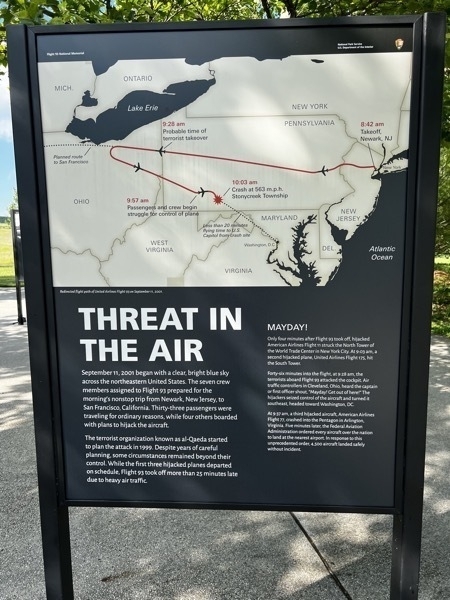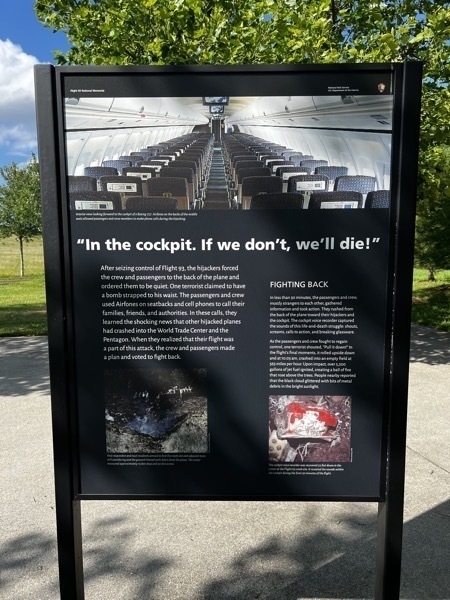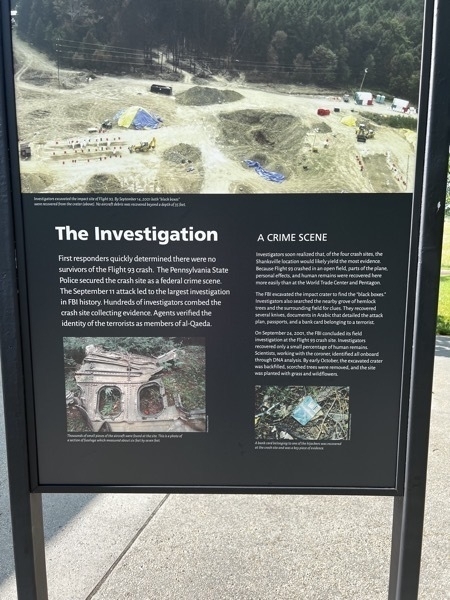 Driving the Lincoln Highway to Bedford, PA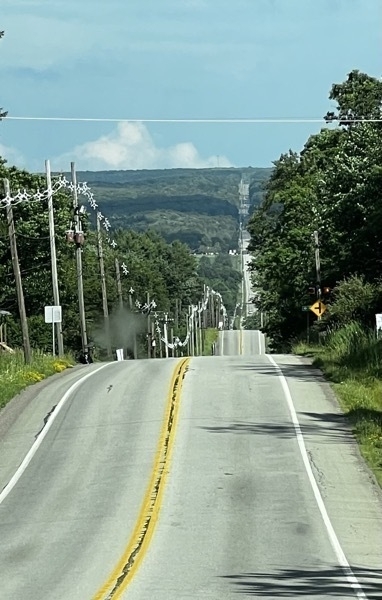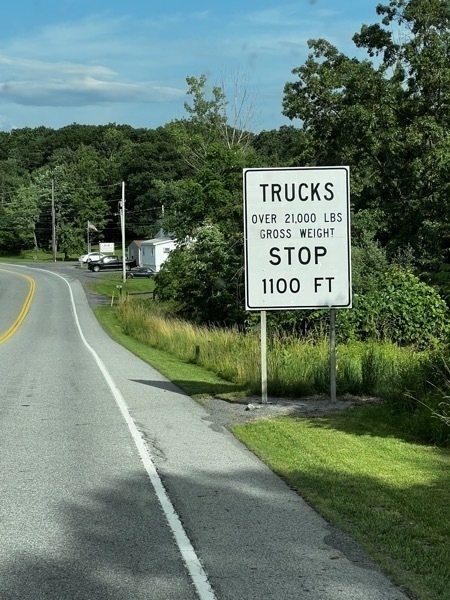 Our motorhome plus car weigh 27,500 empty, so we stopped in 1100 feet to read the next sign.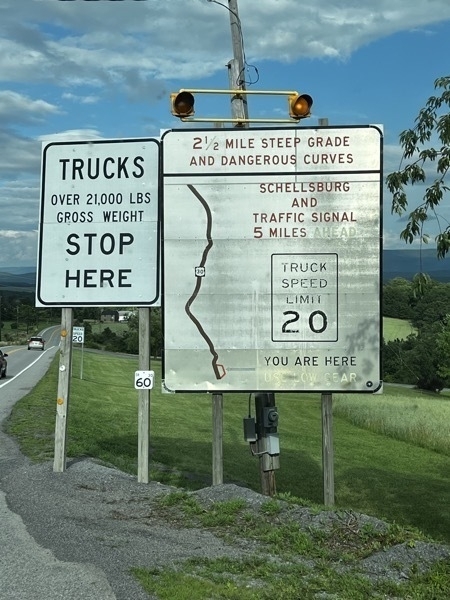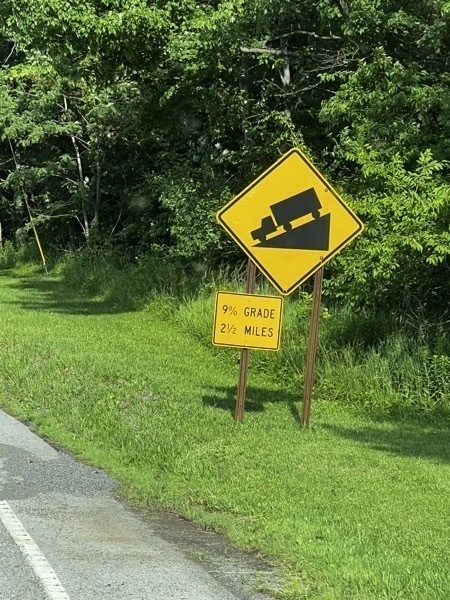 We arrived at the Friendship Village Campground where we are staying for two nights.
the town of Bedford to see the Coffee Pot.  This is from it's sign:
The increased number of automobiles during the Lincoln Highway era (1912-1940) led to the development of programmatic architecture. Proprietors took daring approaches to appeal to the new motoring public.
All across the country, oversized buildings were being created in the likeness of obiects. Some of the more famous were constructed in Pennsylvania along the Lincoln Highway route - the Coffee Pot, the Ship Hotel, the Shoe House, etc. Many have fallen into disrepair.
In 1927, Bert Koontz designed and quickly erected the Coffee Pot on the west end of Bedford. His intention was to attract visitors to his adjacent gas station. The early restaurant served ice cream, hamburgers and Coca-Cola. In 1937 it was converted to a bar and a hotel was built in the rear. The Coffee Pot became a regular stop for Greyhound bus passengers since the bus depot was next door.
In an effort to save the Coffee Pot, the Lincoln Highway Heritage Corridor moved it to this location and restored it in 2004.
July 4th Celebration in Bedford, PA