Bali - Dance Performance and Elephant Cave
Our first stop today was for the Pemaksan Barong Dengjalan dance performance in the famous stone carving village Batur Brand.  The Barong dance is the story from Balinese mythology about a lion-like character fighting between good and evil.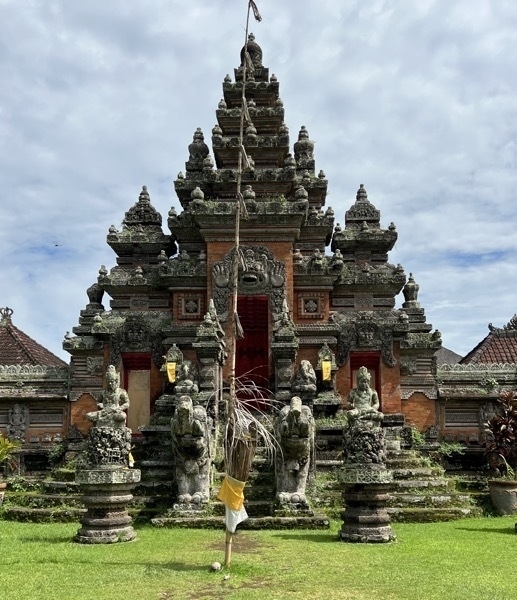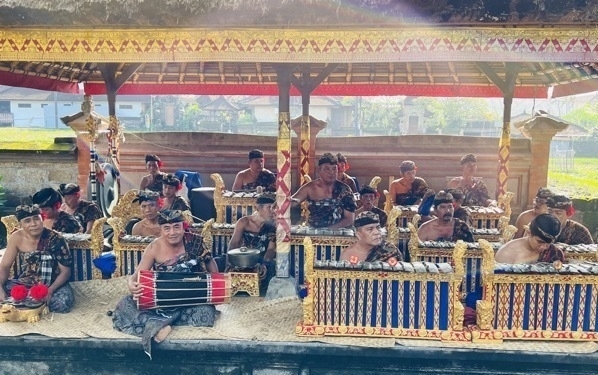 The Gamelan is the traditional ensemble music of the Balinese and consists primarily of percussion instruments.These include the bronze and bamboo xylophones.  Gongs, gong chimes, drums and a bamboo rattle.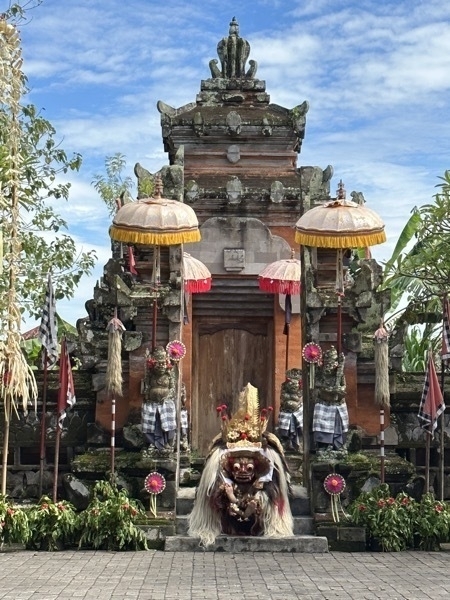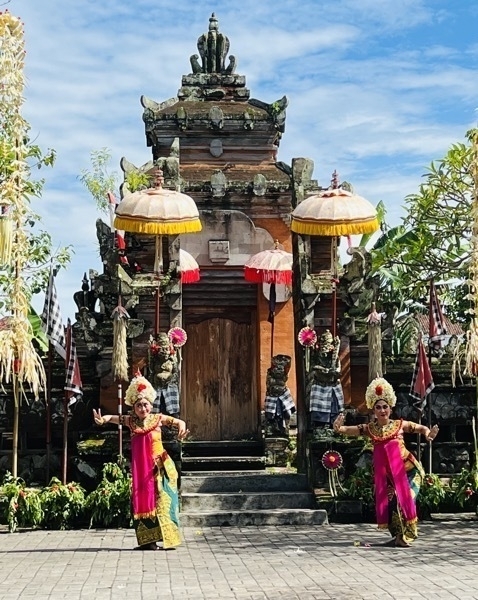 A little humor is the picture above.  Look closely at the first photo and then in the second you will see it was the tip of its tail sticking up.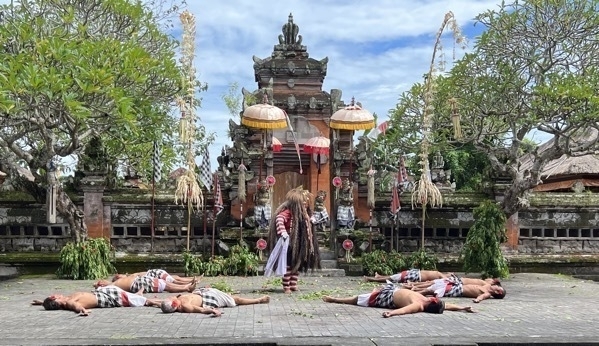 Goa Gajah or Elephant Cave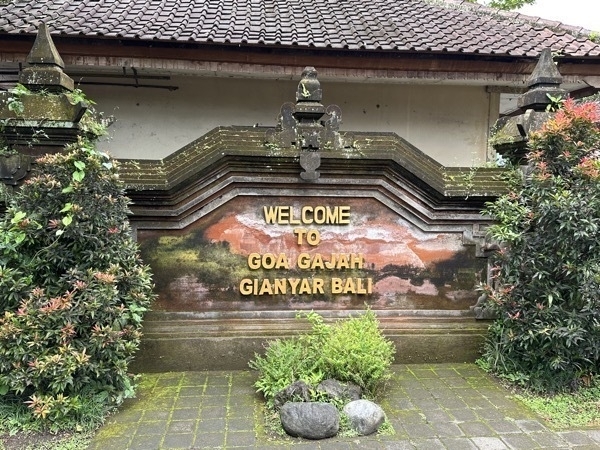 The Elephant Cave was probably built in the 11th century and contains both Hindu and Buddhist imagery.  The cave was rediscovered by Dutch archaeologists in 1923.  The fountains and bathing pool were not discovered until 1954.
When visiting the cave, proper dress is required; knees must be covered by both men and women so sarongs are available on loan at the entrance to the site.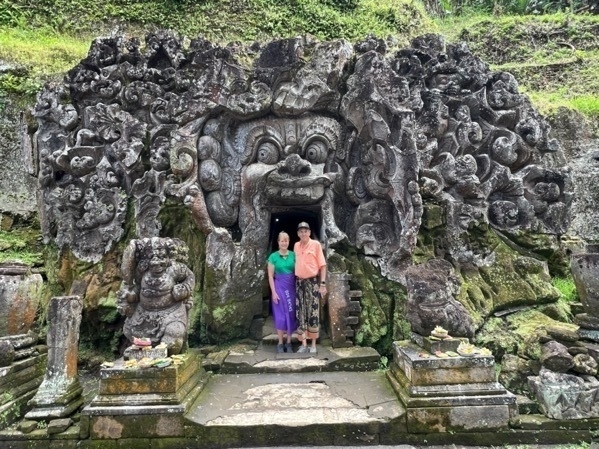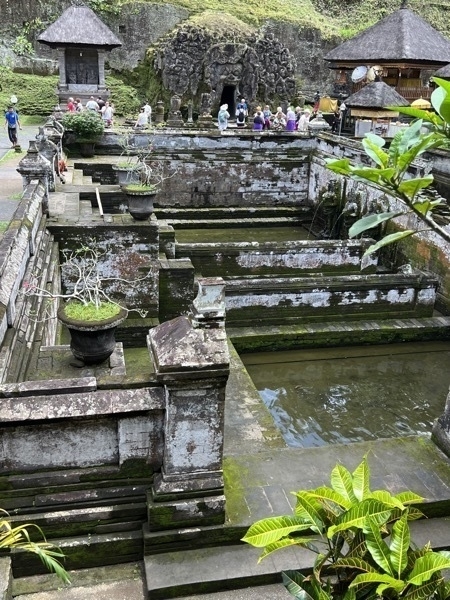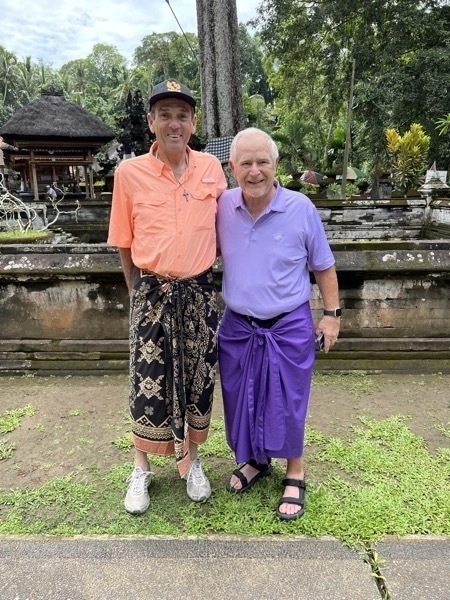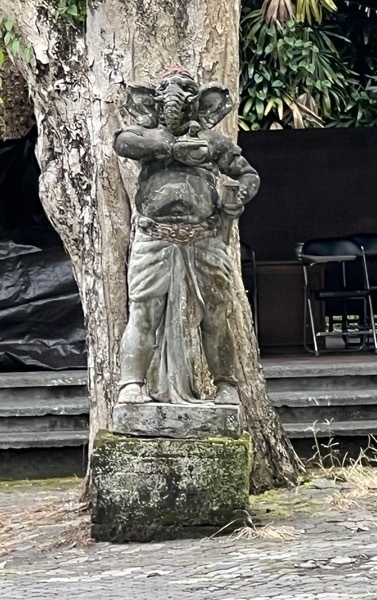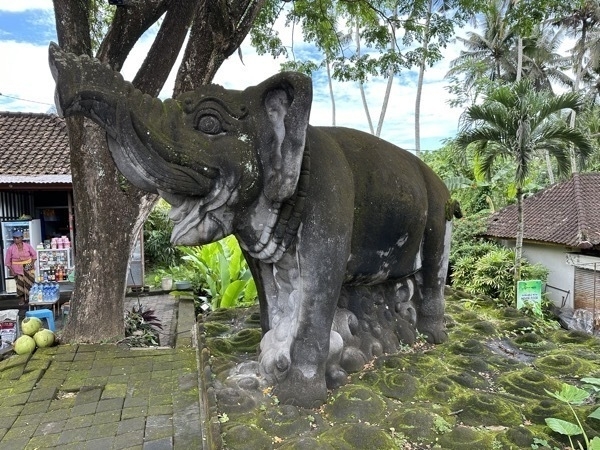 Tamah Gajah Resort
 We ate lunch today at the Tamah Gajah Resort which has beautiful landscaping, temples, pools and ponds.  The food was served buffet style and was a typical Indonesian selection, but we did have small apple pies for dessert.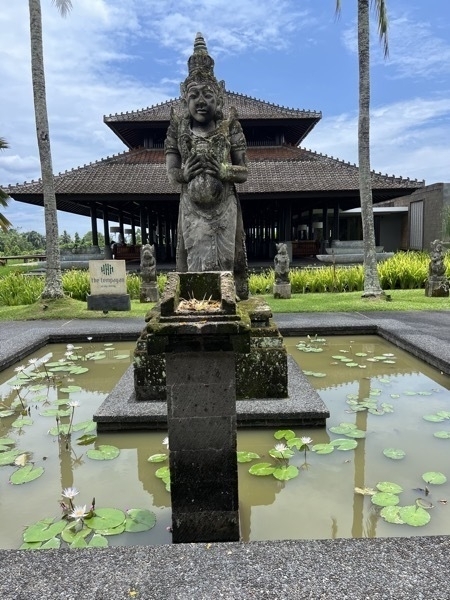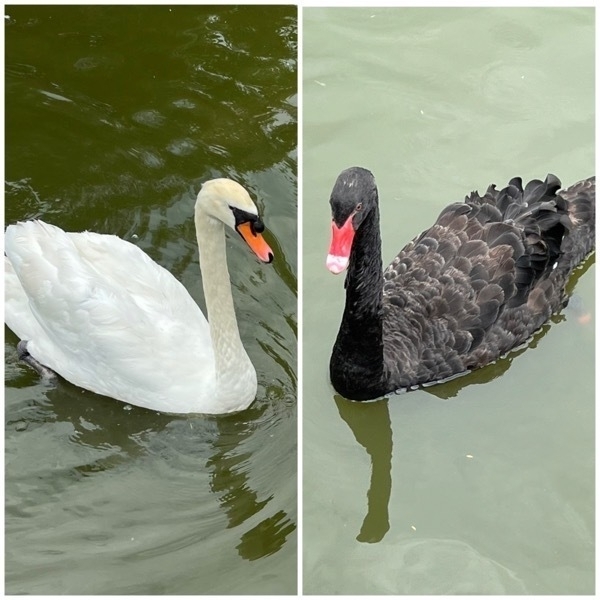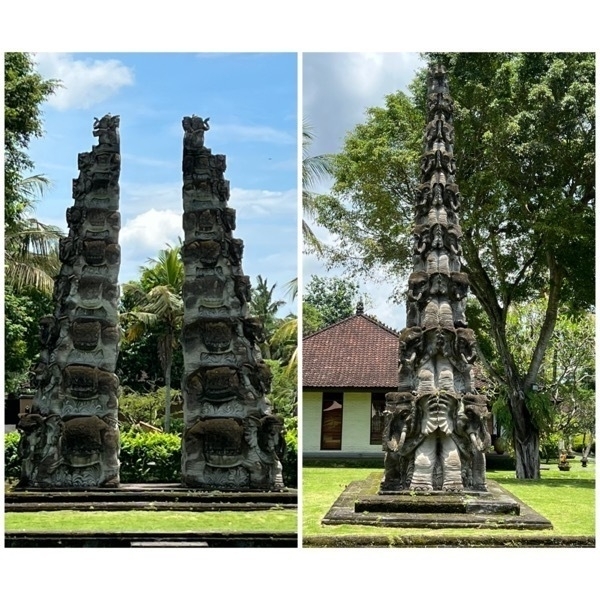 Back to our resort —the Maya Ubud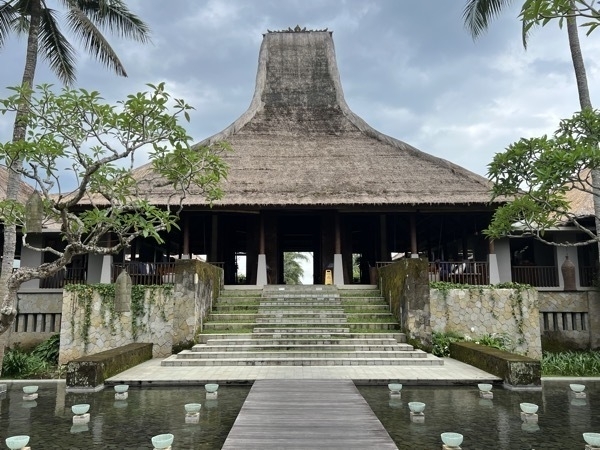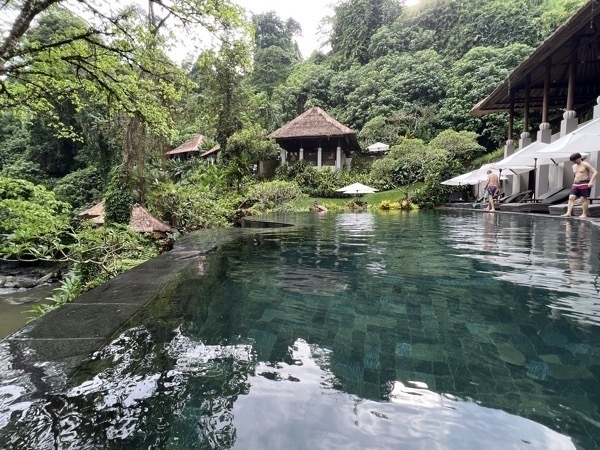 The resort's beautiful infinity pool high above the jungle