Semarang, Java, Indonesia
We docked in Semarang this morning and were greeted by dancers and music as we got off the ship.  There were three tour buses waiting to give us a tour of the island as we rode two hours to the Borobudur Temple.  We had a police escort to the temple and back to the ship which allowed us to travel more quickly through the country.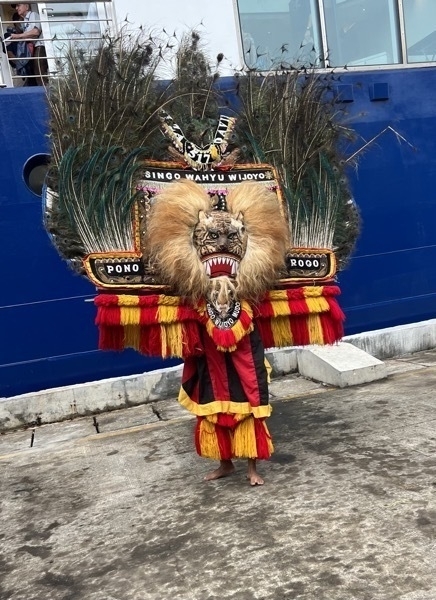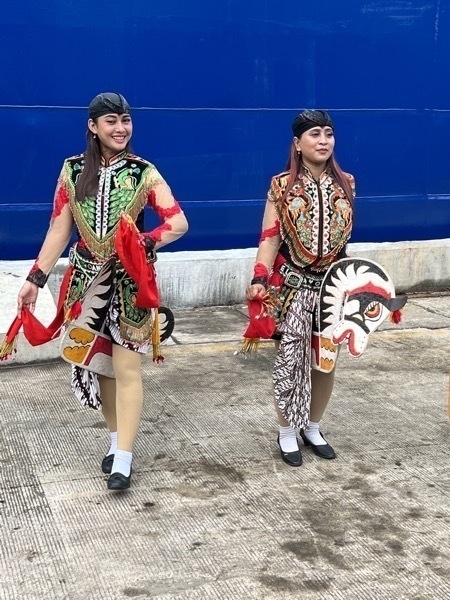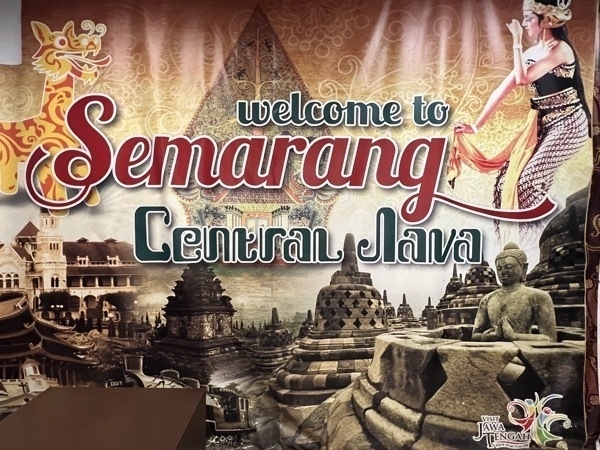 Borobudur Temple
The Borobudur Temple is the world's largest Buddhist temple dating back to the 9th century.The temple consists of nice stacked platforms, six are square and three are circular.  These are topped by a central dome.  It is decorated with 2,672 relief panels and originally has 504 Buddha statues. The central dome is surrounded by 72 Buddha statues, each seated inside a stupa, a mound like structure which contains relics).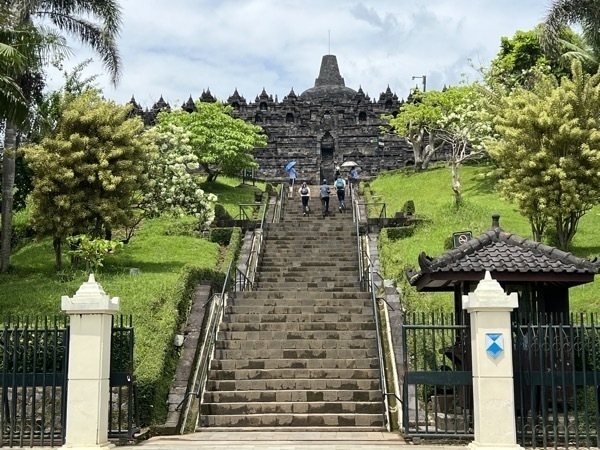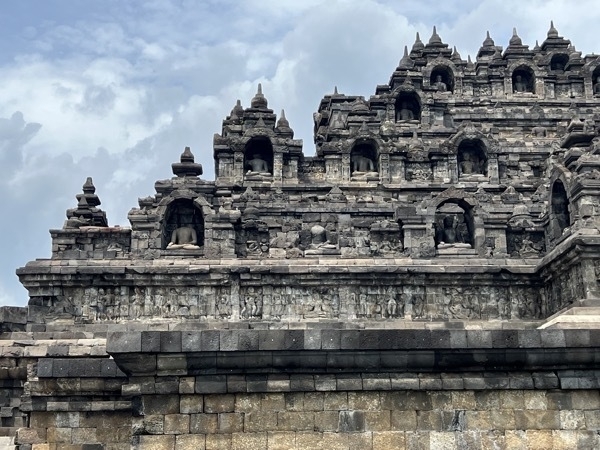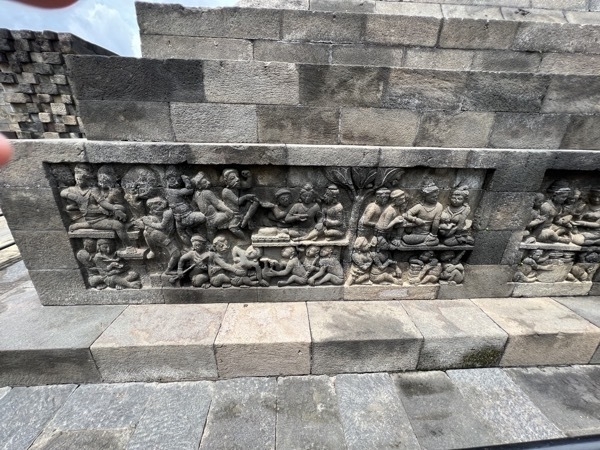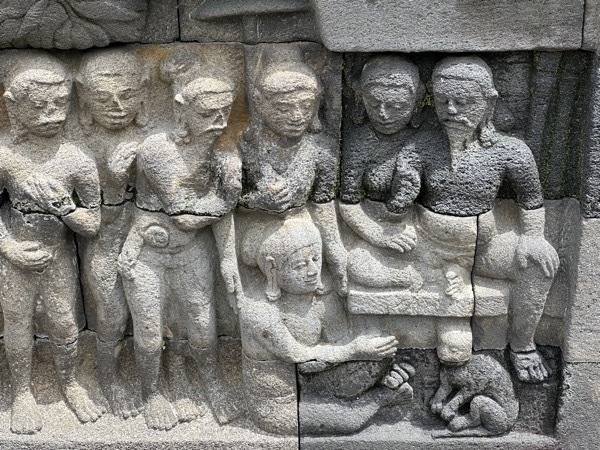 There are 2,672 of these relief panels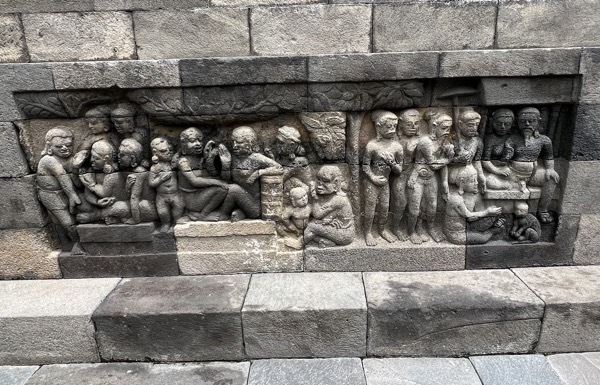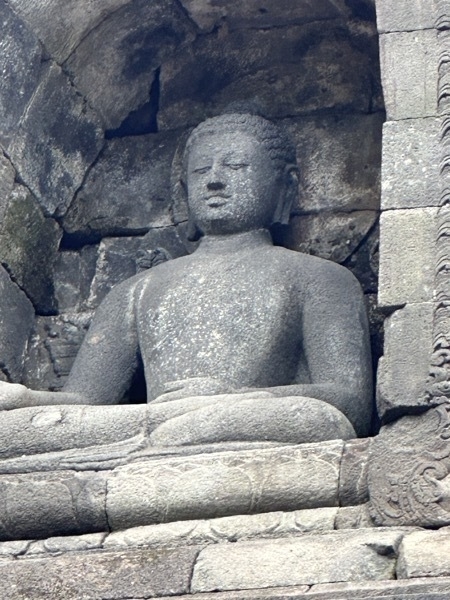 One of the 504 Buddha statues on the temple