Borneo and Tanjung Puling National Park
We arrived in Kumai, part of the Kalimantan province of Borneo island, which actually belongs to three countries: Indonesia, Malaysia, and Brunei. We anchored along the Sekonyer River and boarded a traditional Kiloton wooden river boats to ride into the UNESCO-listed Tanjung Puting National Park, famous for its orangutan conversation program. We enjoyed the park first by boat and then by walking the trails into the rainforest.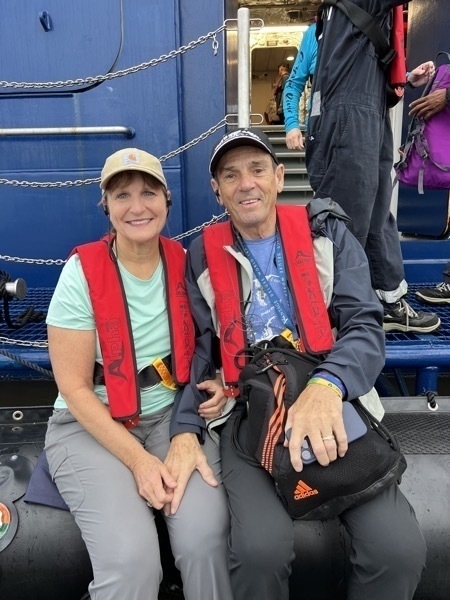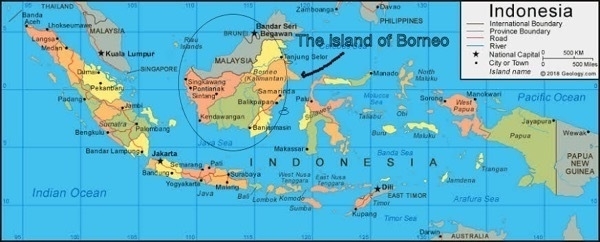 We boarded our Zodiac at 6:40AM for a one mile ride down the river where we boarded our traditional Kiloton wooden river boats. We spent the next five hours cruising through Tanjung Puting National Park on the Sekonyer River.  We arrived at Pondok Tanggui Orangutan Preserve around 9:00 am in time to watch the orangutan feeding.Once we arrived we walked on a muddy trail into the rain forest for about a mile to the feeding platform.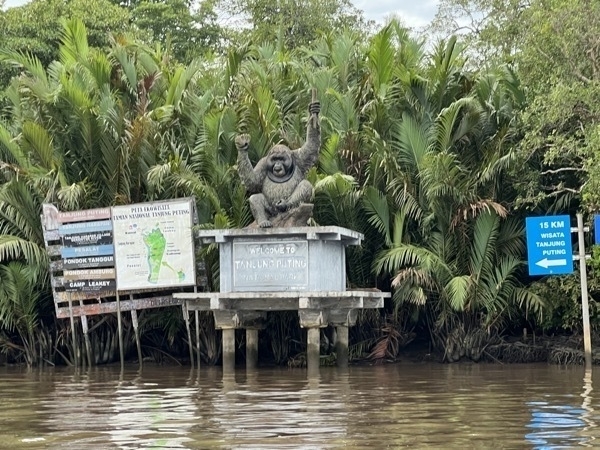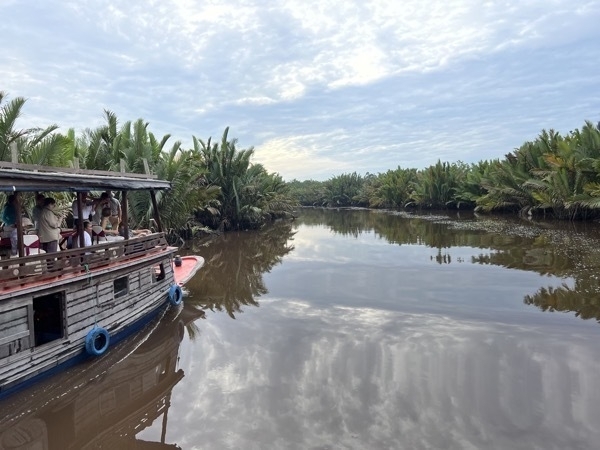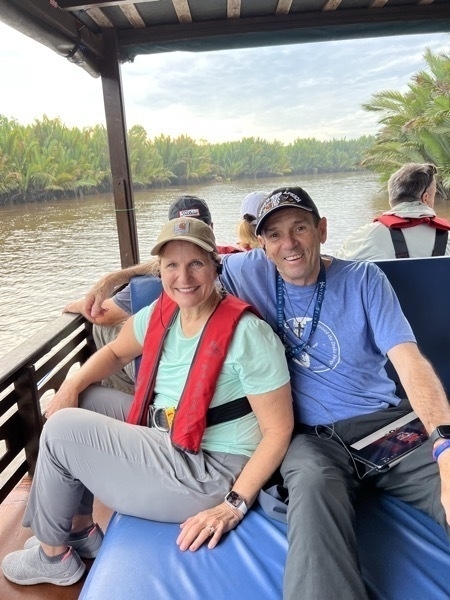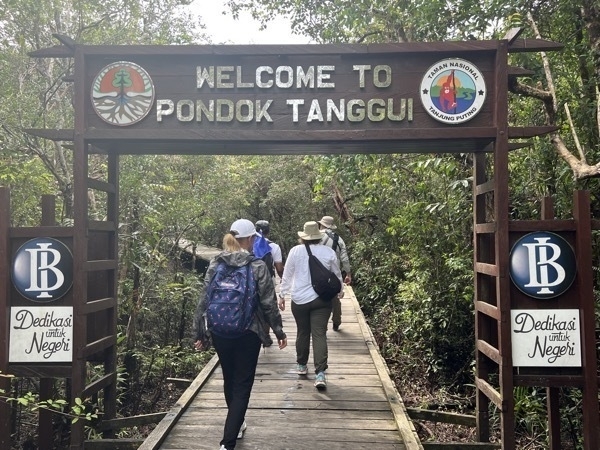 Pondok Tanggui National Park has the largest wild orangutan population in the world with 9 species of primates, 3 species of primates endemic to Borneo, proboscis, red leaf-eating monkeys, and Bornean orangutans.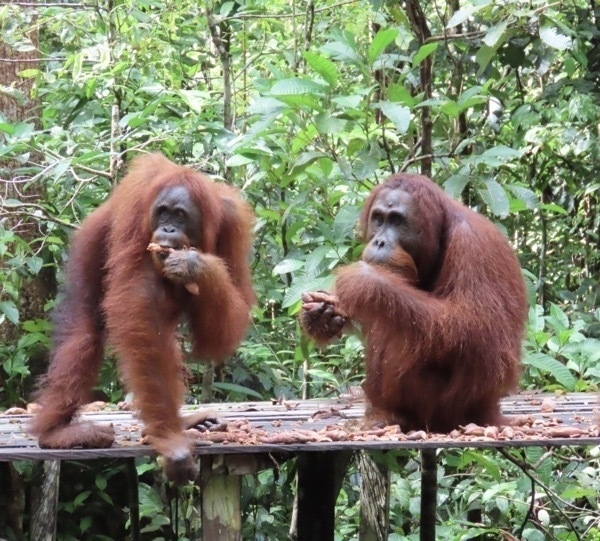 Thev primarily eat fruits, but can also eat bark strips, leaves, and termites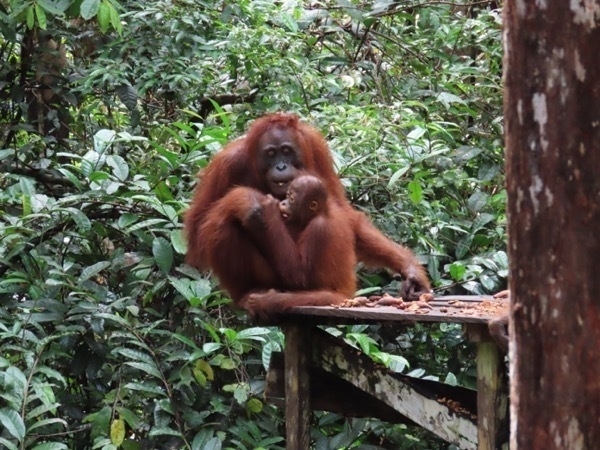 Orangutan are pregnant for 8 months and may wait 5-10 years between births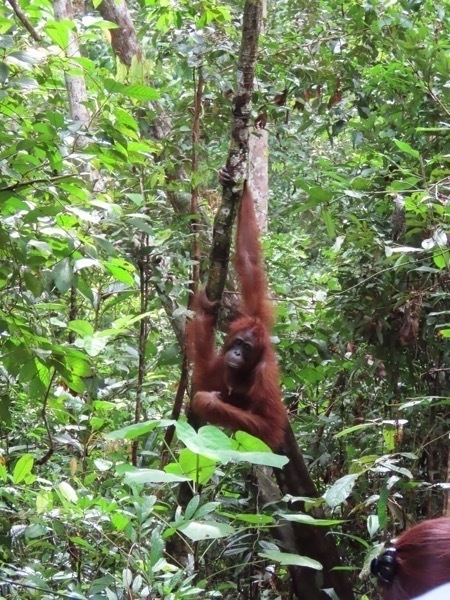 They live 45-50 ears in the wild
After our visit in the National Park we were served lunch on our boat while we cruised for another two hours Resort Pesalat to see  the afternoon feeding of more orangutans.  This feeding started with a huge bowl of coconut milk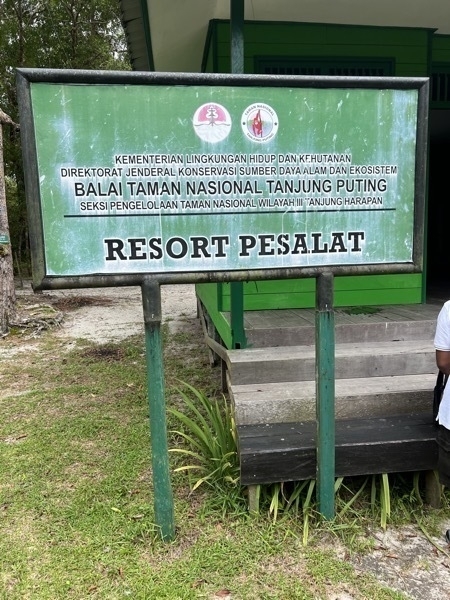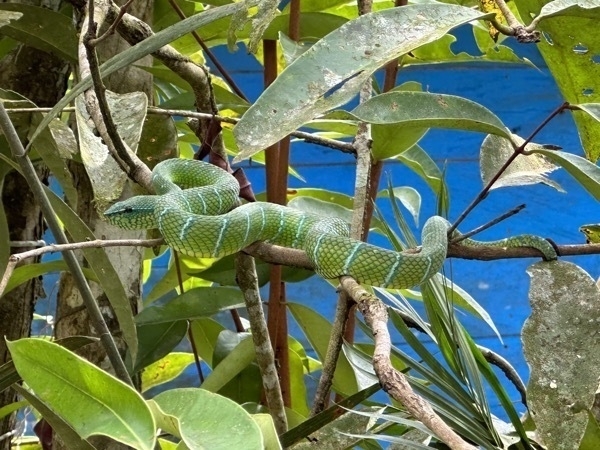 Viper snake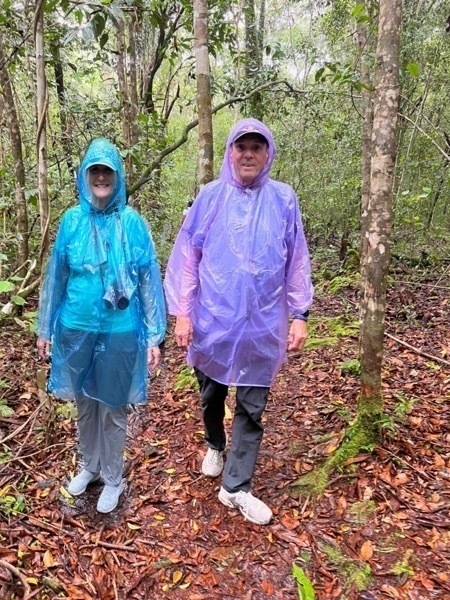 While we were walking in the rainforest to see the orangatan feeding, we got caught in a hard rainstorm.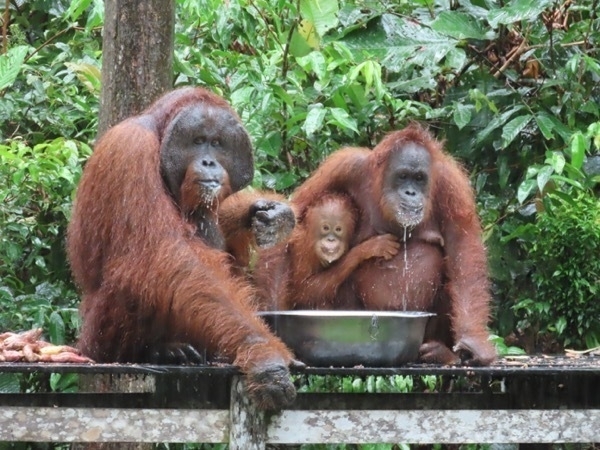 When we walked back to our boat after the feeding, I spotted a slightly fancier boat docked beside us.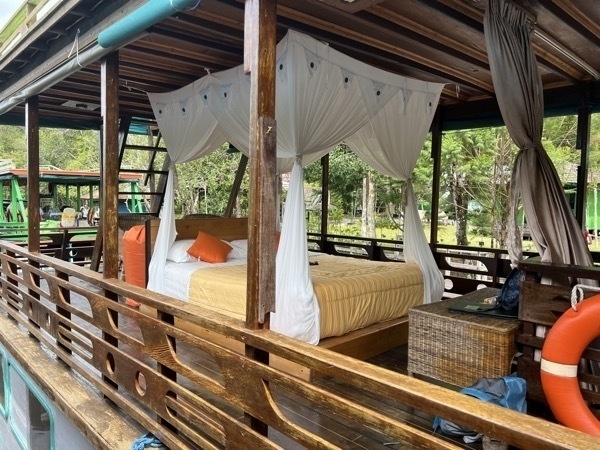 We were exhausted when we arrived back at our ship around 6:30PM after a long and fascinating day!