Barbados
Although the Caribs, Arawaks, and Portuguese had all inhabited Barbados for certain periods, the island was completely unoccupied when the British first settled there in 1627.  Gradual social and political reforms led to the country's independence in 1966.
The easternmost member of the Caribbean, Barbados floats by itself, 100 miles east of St. Lucia.  The capital city is Bridgetown which sits along the Caribbean Sea while the east coast faces the Atlantic Ocean.  Barbados is below the hurricane belt.
Population is 286,641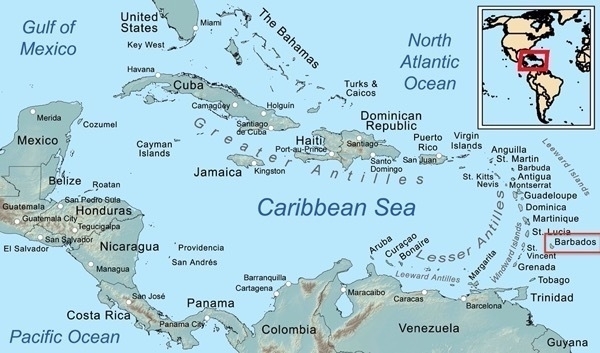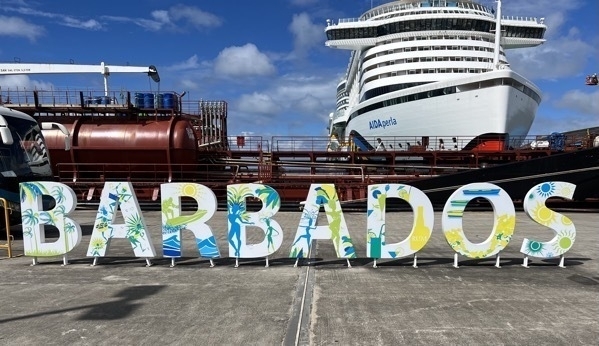 Today's excursion from the ship was to a Botanical Garden on the island .   Along the way we passed some cows tied up in the yards of upscale homes.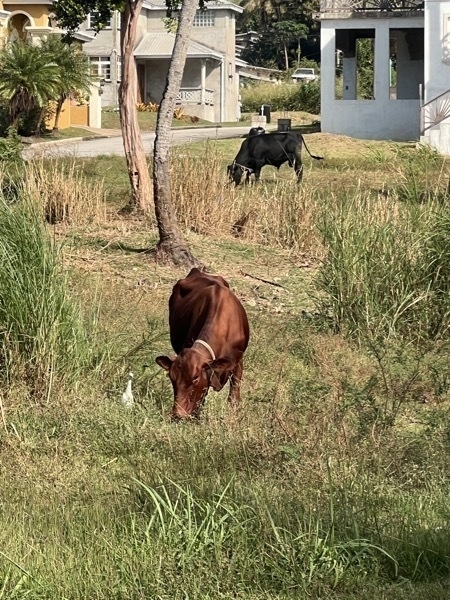 We were supposed to be seeing 100s of different orchids at the gardens, but only a few survived after the COVID shutdown.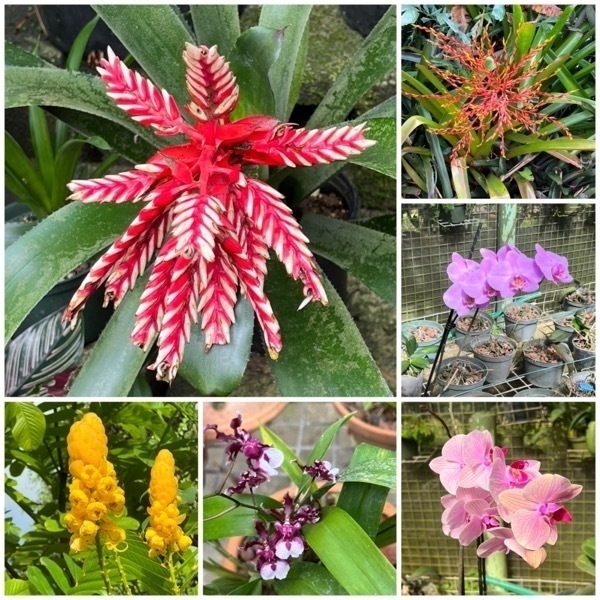 Our next stop after the gardens was the Sunbury Plantation Great House which was built in 1660 by Matthew Chapman, an Irish/English planter, one of the first settlers on the island. He was related to the Earl of Carlisle and through this association, was granted lands in Barbados.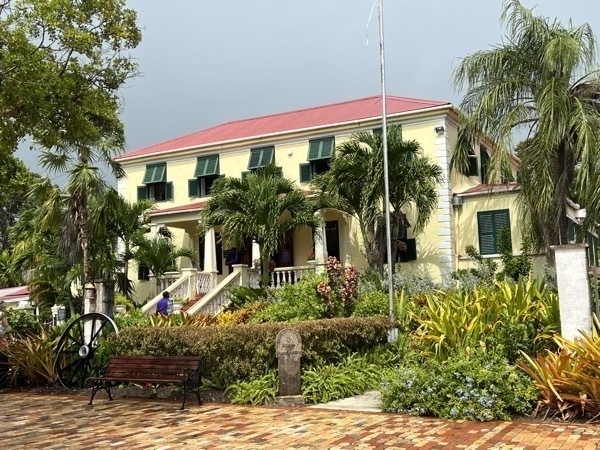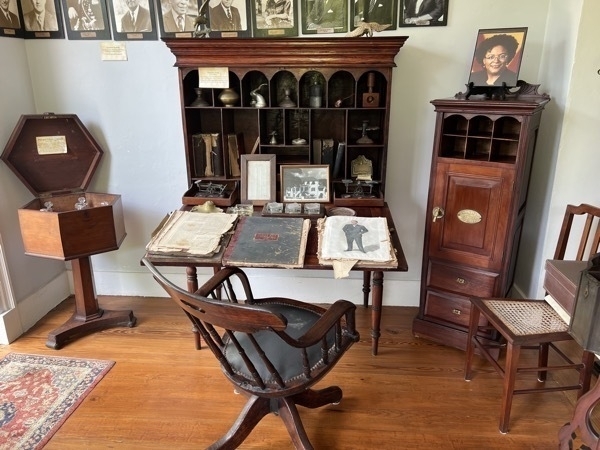 This office has the original furnishings for the owner's office and where he kept the records for the plantation.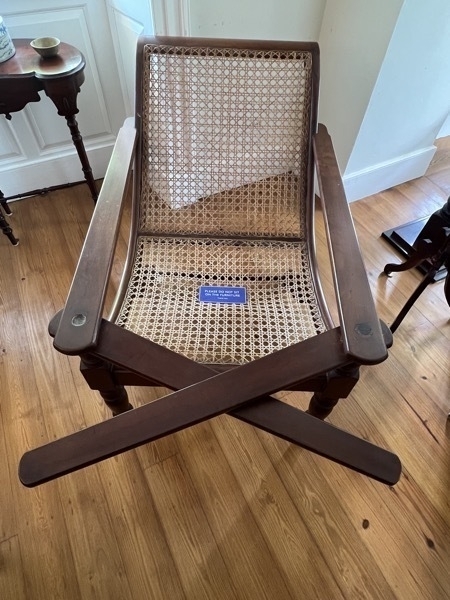 This is a lounge chair for the men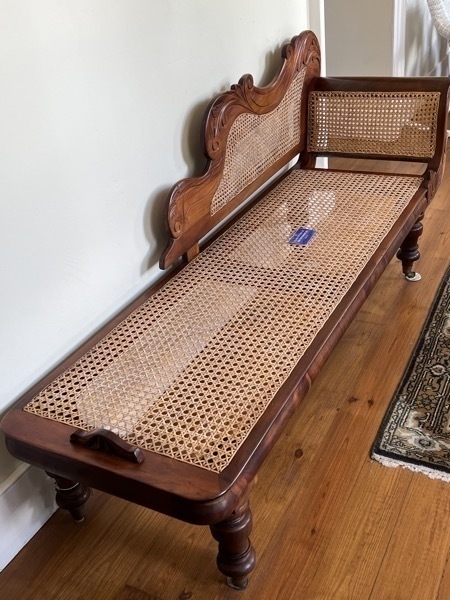 This lounge chair was for the ladies.  Both chairs have bottoms made from sugar cane to make them cooler to sit in,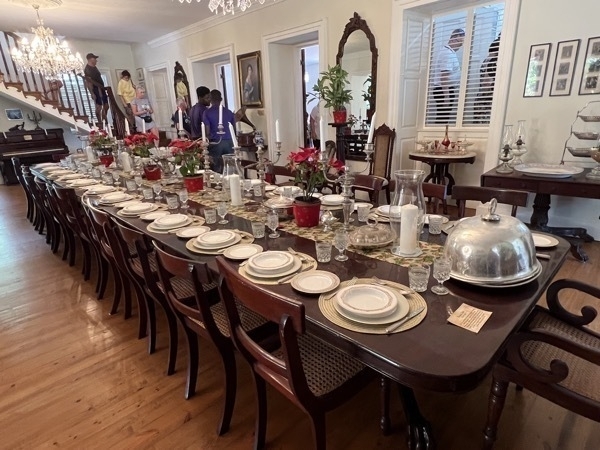 This table sits 26.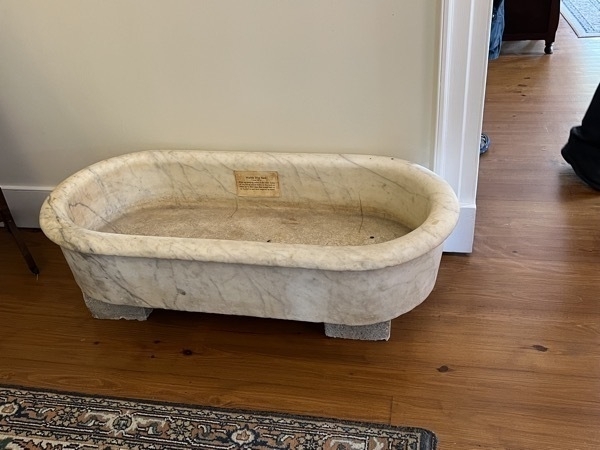 bathtub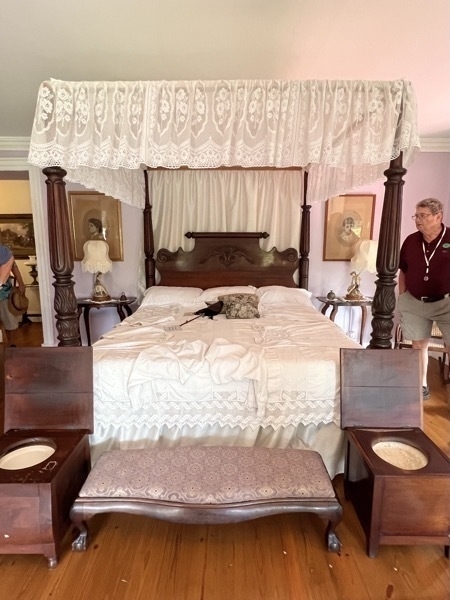 Master bedroom with his and her chamber pots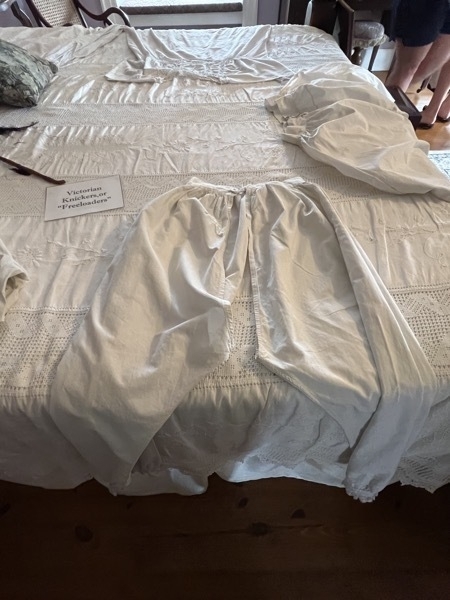 Men's freeloader pants.  Notice they are open from the crotch to the knee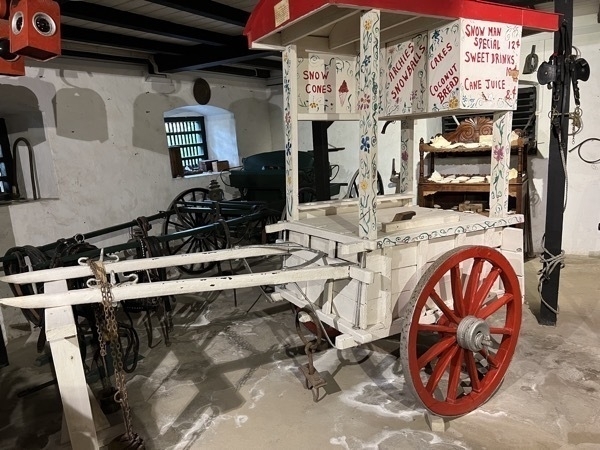 Horse drawn dessert cart