Today we toured the island of St. Kitts, which along with the neighboring island of Nevis, became an independent two-island nation in 1983. The country's official name is the Federation of St. Kitts and Nevis.  It is located in the Leeward Islands of the West Indies southeast of Puerto Rico.
St. Kitts was the first island in the Caribbeans to be settled with residents dating back more than 5,000 years.
This two-island nation is the smallest in the Western Hemisphere both in are and population.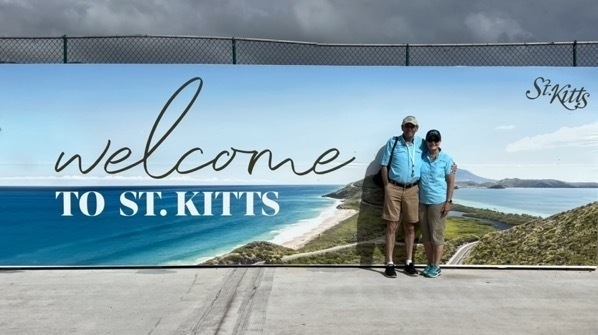 We took a bus tour to visit the Romney Manor (circa 1626). For more than 350 years, most of the activity on the property was growing sugar cane.  When the St. Kitts government stopped sugar can production in the 2000s, Romney Manor became a batik enterprise.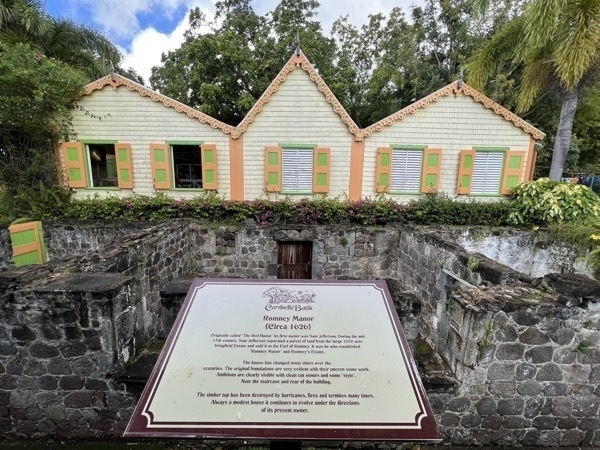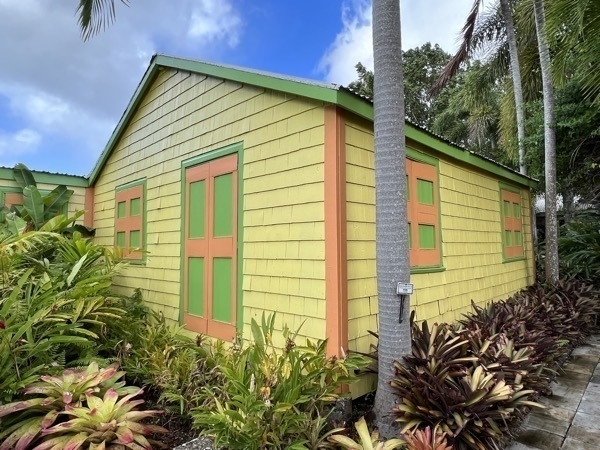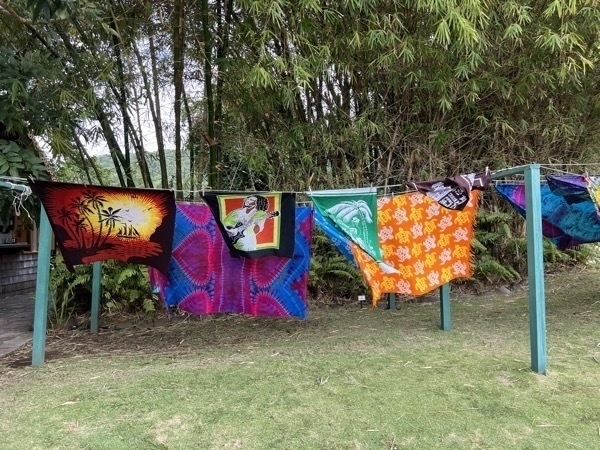 Batik creations hanging on the line.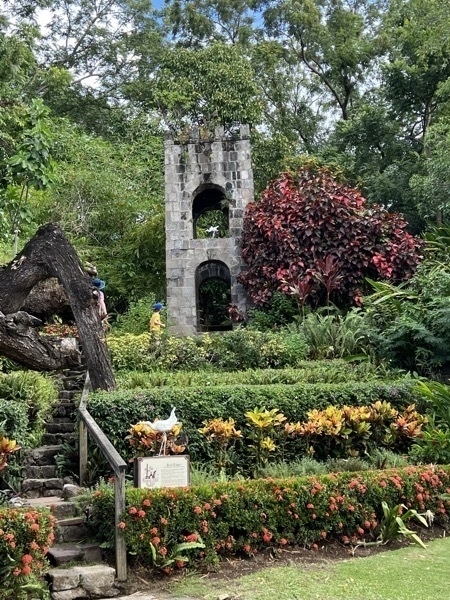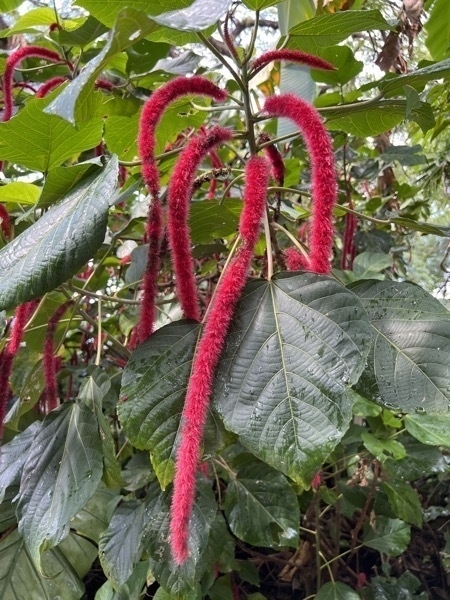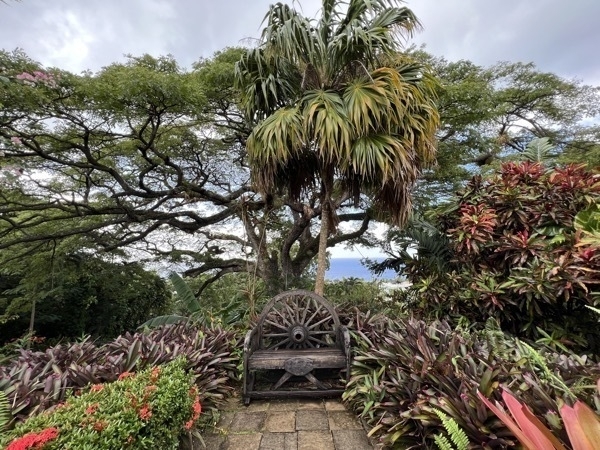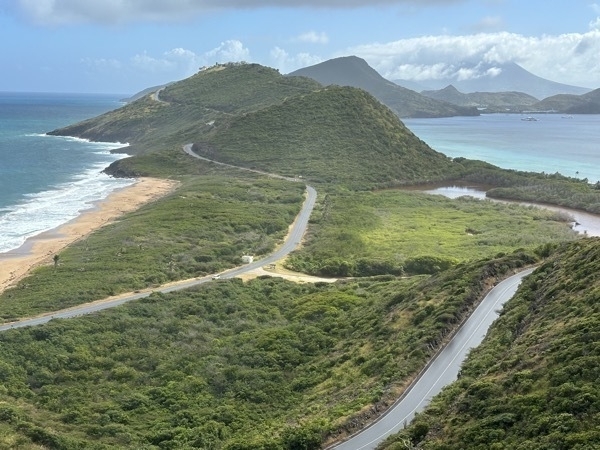 The Atlantic Ocean on one side and the Caribbean on the other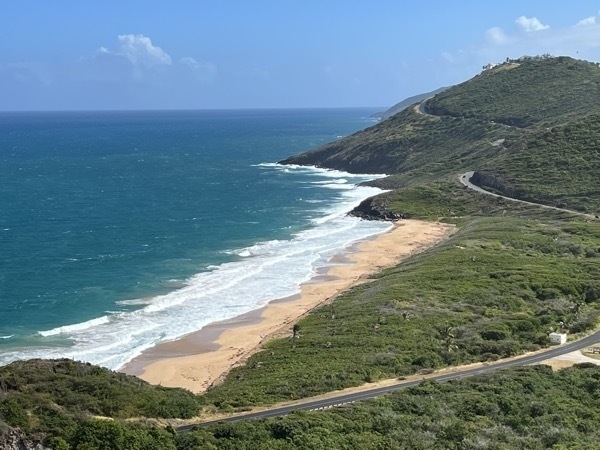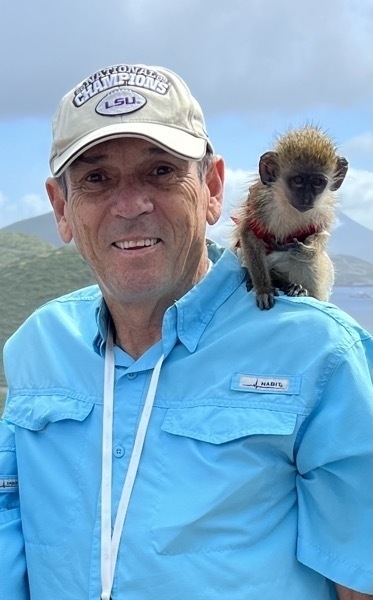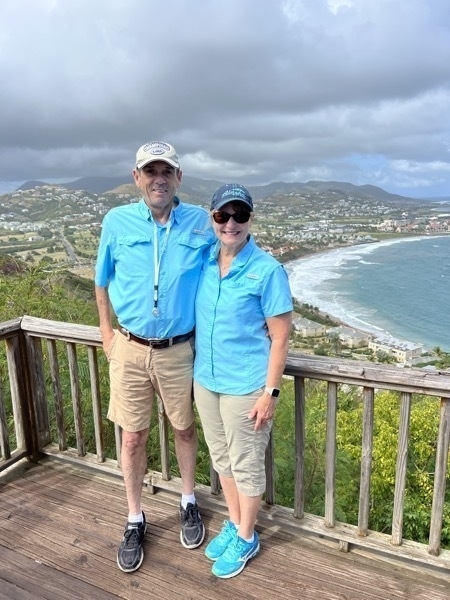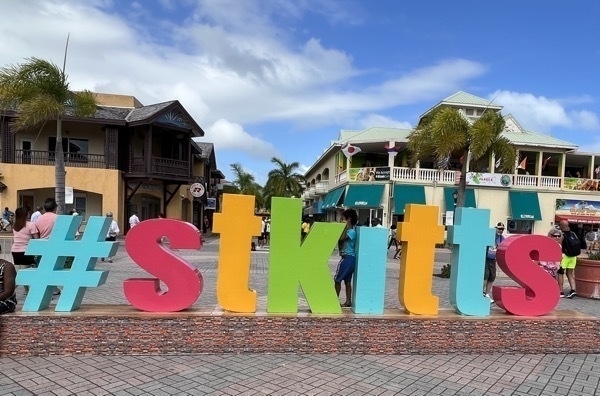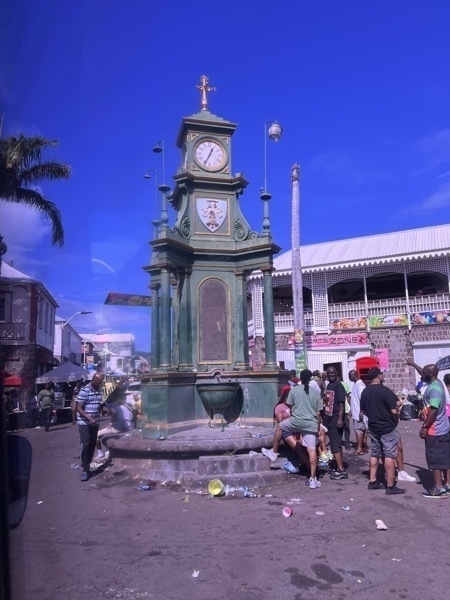 It was carnival time in St. Kitts.  The parades started at 4:00AM and by noon the parades were over and the streets were filled with litter.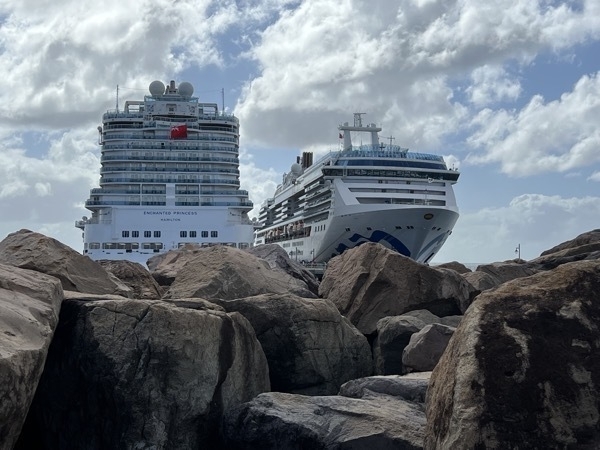 Cool picture of the boats beyond the rocks