St. Thomas and St. Johns Virgin Islands
Today the Island Princess docked in St. Thomas at 8:00AM.  We walked off the ship and walked to the nearby stores to buy a Christmas tree ornament as a souvenir and took some pictures.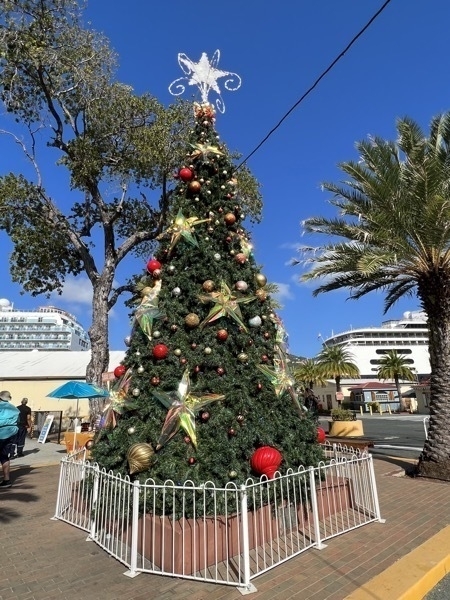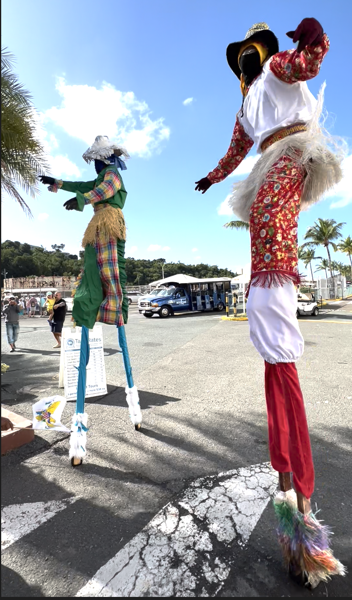 We were greeted at the shopping area by these talented dancers !
St. Johns Catamaran Adventure
We boarded the Dancing Dolphin Katamaran for a 45 minute ride to St. Johns Island and Virgin Islands National Park. This is our 56th National Park (out of 63). Once we were near the beach we rode an inflatable all the way onto the beach.  We came ashore at Honeymoon Beach and spent an hour snorkeling in the beautiful water.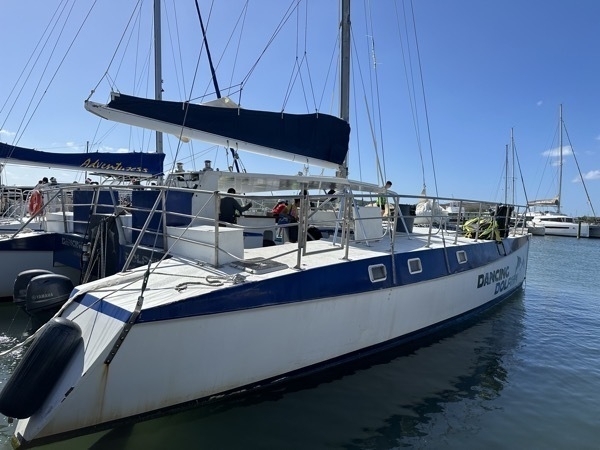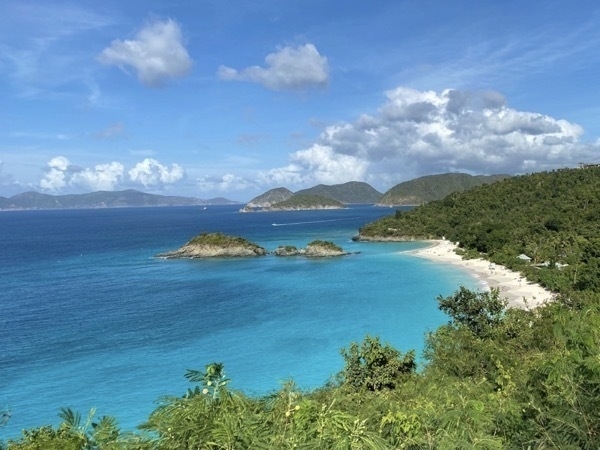 Beautiful view of St Johns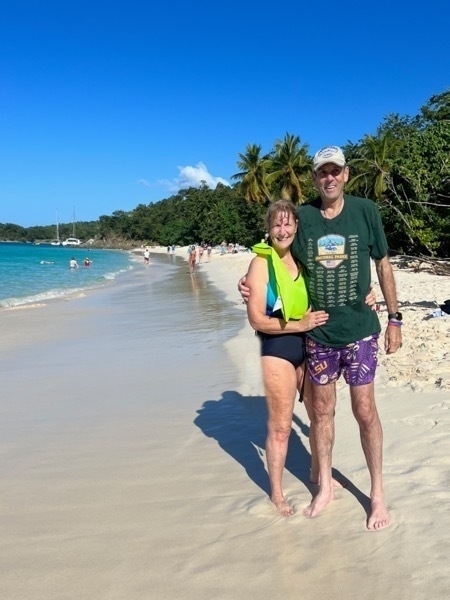 Honeymoon Beach, St Johns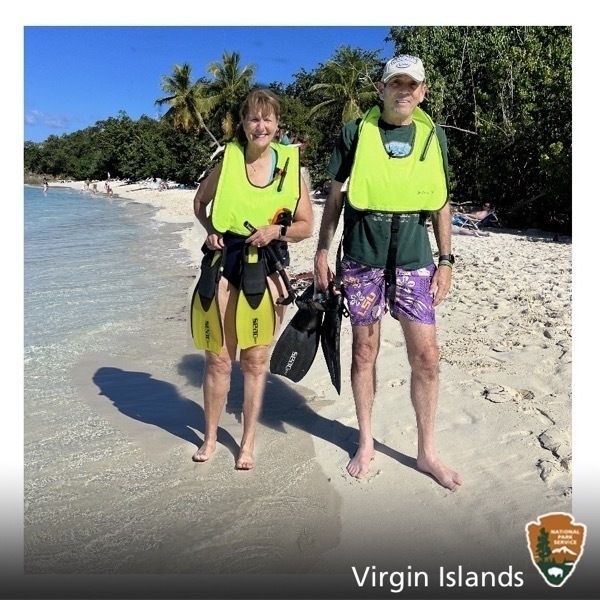 We snorkeled in the beautiful clear water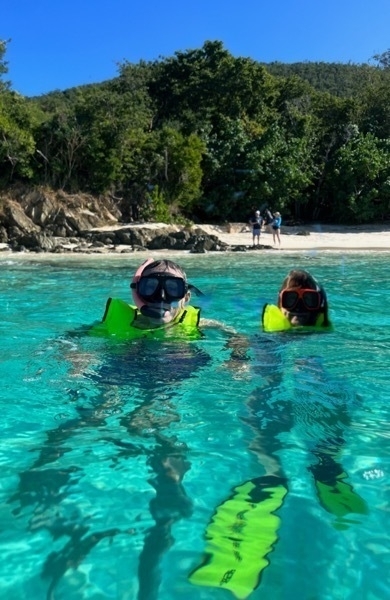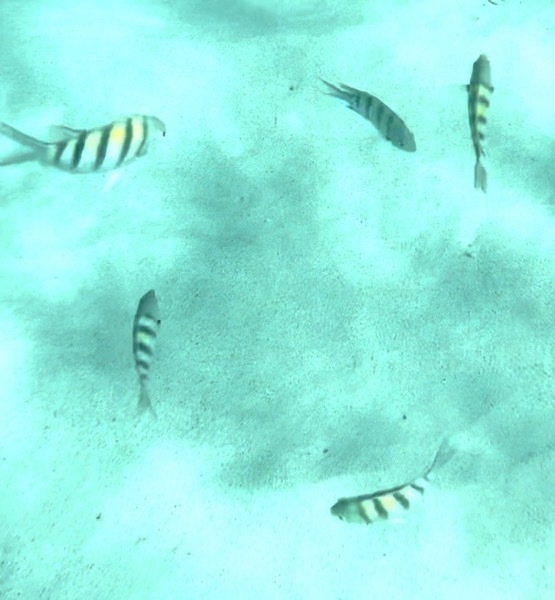 When we returned to the ship, there were some guest McCall and cockatoo birds onboard to greet us.  What beautiful birds!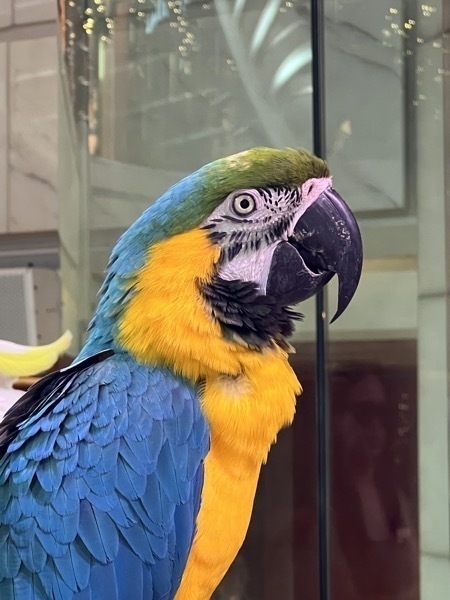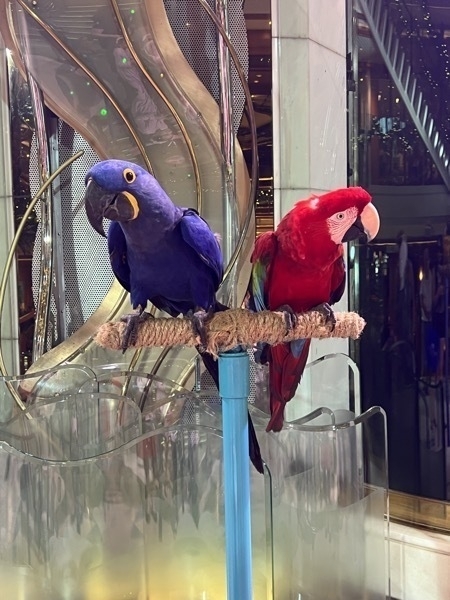 These two were hilarious!  The owner would turn them towards us, but then a glass elevator would come down to that floor and the birds were turn around to see the elevator .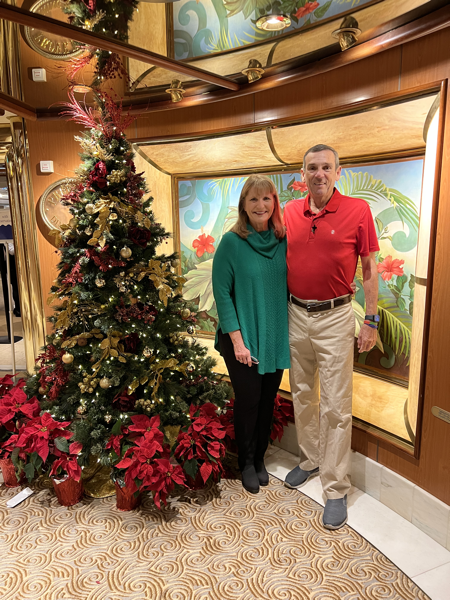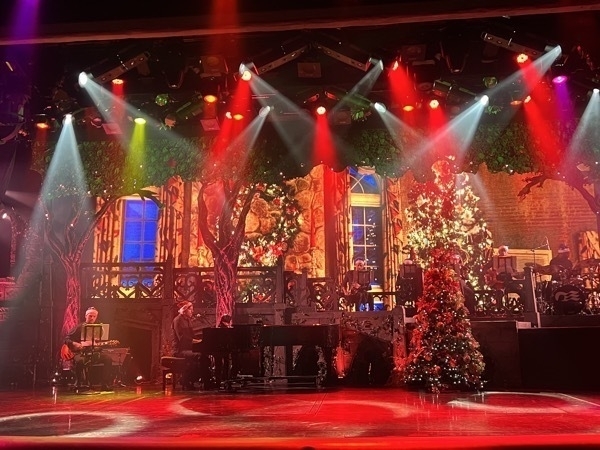 The cruise ship put on a fabulous Christmas variety show in the evening.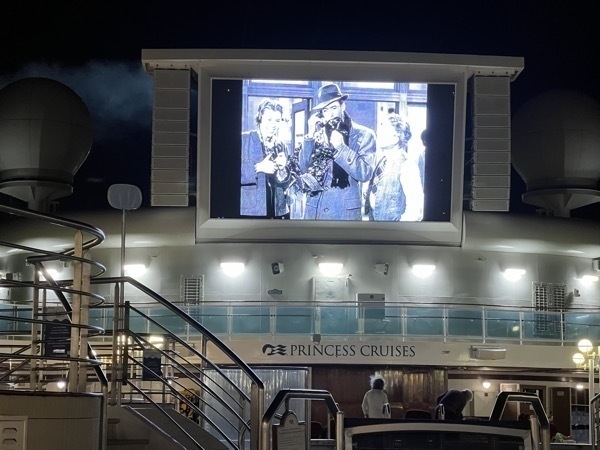 I finished the evening by watching It's a Wonderful Life on the ship's big screen tv on the top deck.