Hawaii Volcano National Park
We drove the Chain of Craters Road down to Holei Sea Arch and stopped to see many different craters and lava flow from previous eruptions.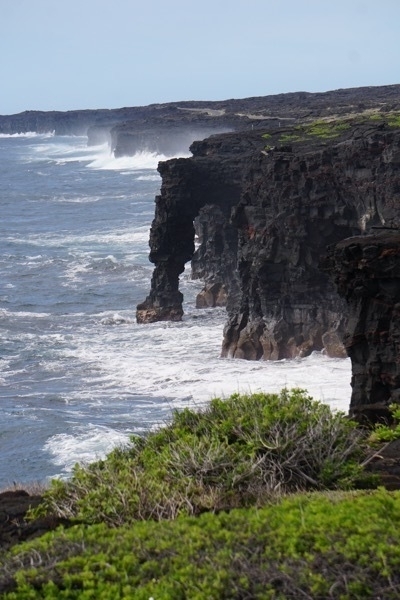 At the end of the Chain of Craters Road, we walked a short distance to see the Holei Sea Arch.  This lava rock formation is about 90 feet high and extends from the steep sea cliffs into the Pacific Ocean.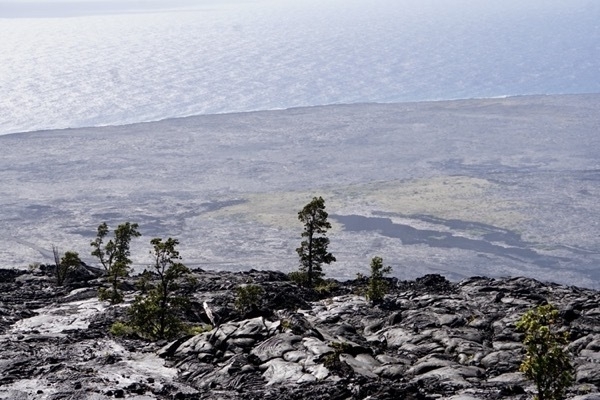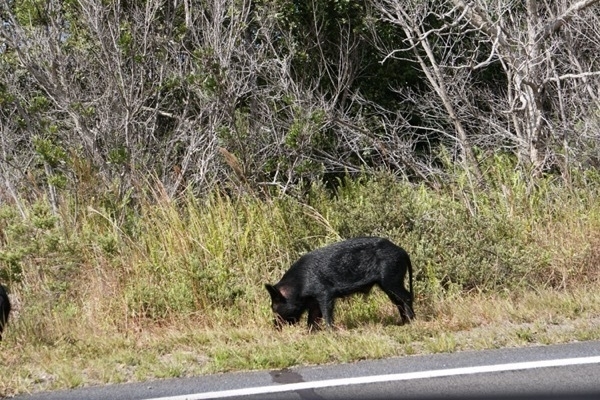 This picture shows lava flow above and the land below which extends from the Hilina fault. 
We were told there are about six feral pigs to each person living on the Big Island and they are quite a problem to crops and vegetation. Dogs and fences help deter them.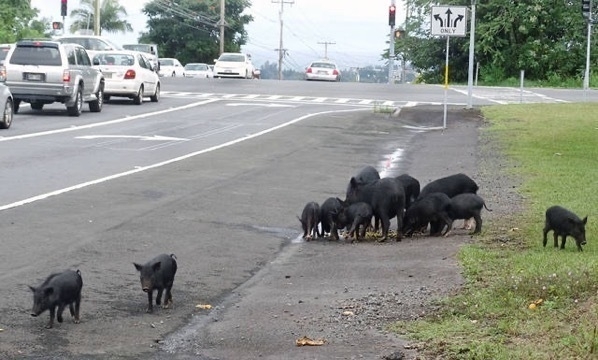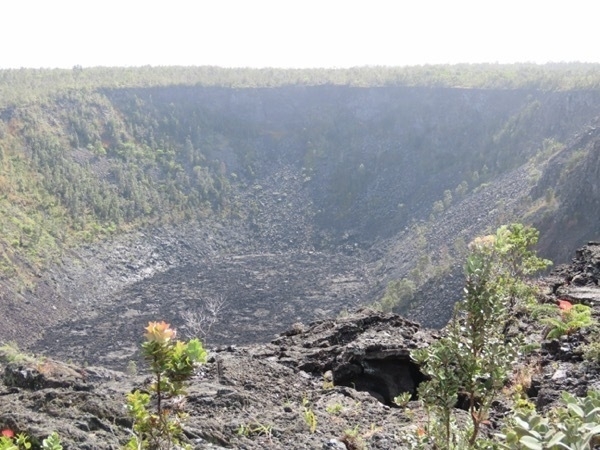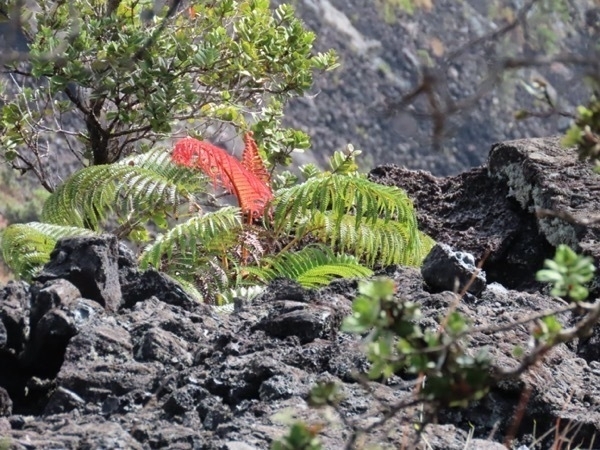 After a period of time crops make there way through the crack and start growing and blooming one again.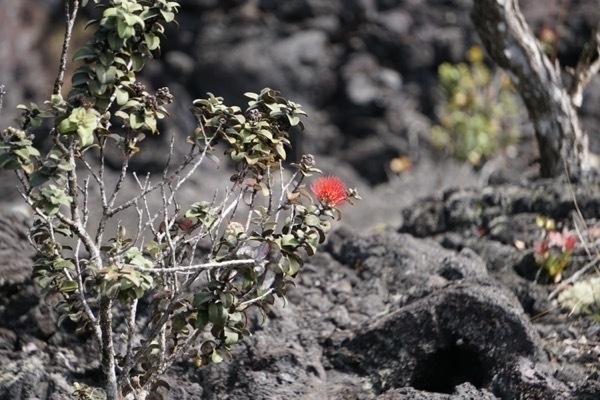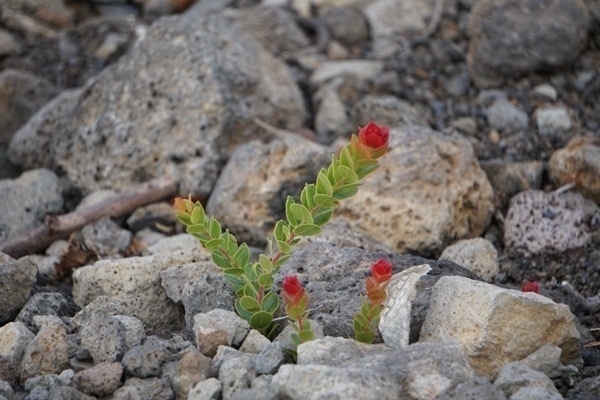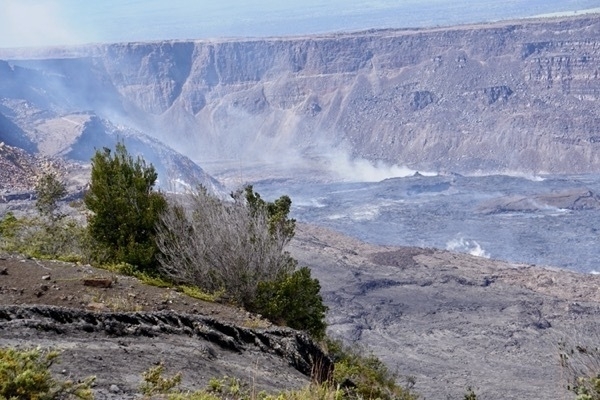 The Kilauea crater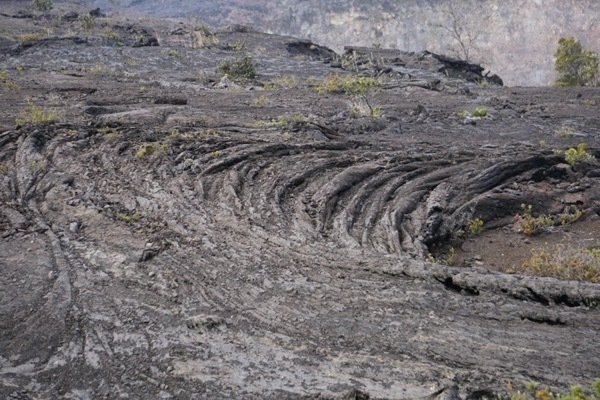 Hardened lava 
We drive over to the backside of the Kilauea Volcano, parked the car and then walked two and a half miles to tee the craters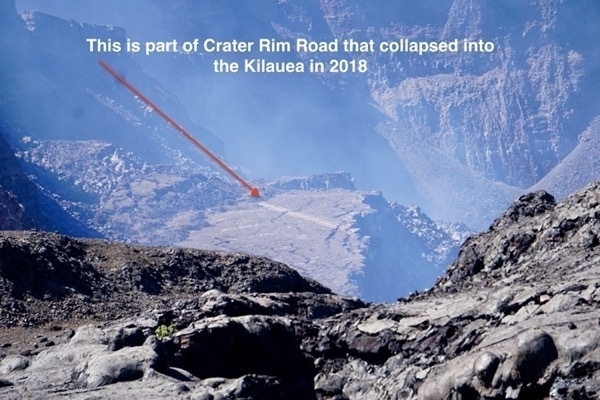 'We ended the day back at the cabin watching War Horse, a wonderful movie,