Flight Home from Cape Town
We left the hotel at noon for our transfer to the airport.  We left Cape Town at 5:39 pm for a 10 hour 15 minute flight to Istanbul, had a 9.5 hour layover, then a 13 hour flight to Houston.  Long two days!  Once we landed in Houston we were about to walk right through customs with Global Entry, but it took over an hour for our luggage to arrive. By the time we drove back to Lake Charles it was 1:30 AM.  A very long two day journey.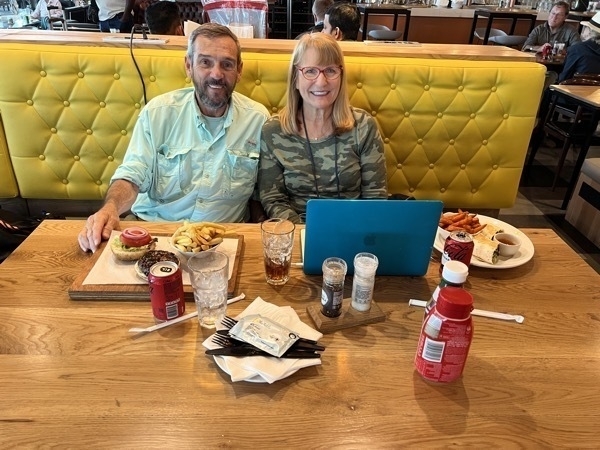 We enjoyed lunch at an airport restaurant where we were able to plug in our electronics and charge them before the long flight home.