Cruising on a yacht from Cape Town
We took a wonderful cruise on this beautiful yacht in the Atlantic Ocean around Cape Town .  It was beautiful to see Table Rock Mountains and the city from the water.  The water was especially calm so we were also able to cruise around Robben Island where the former prison (now a museum) where Nelson Mandela was a prisoner.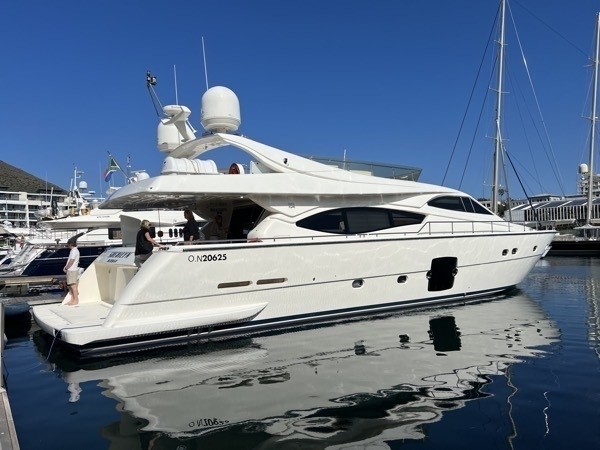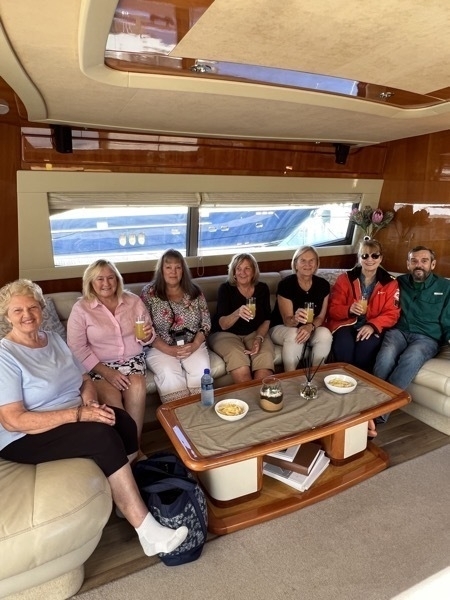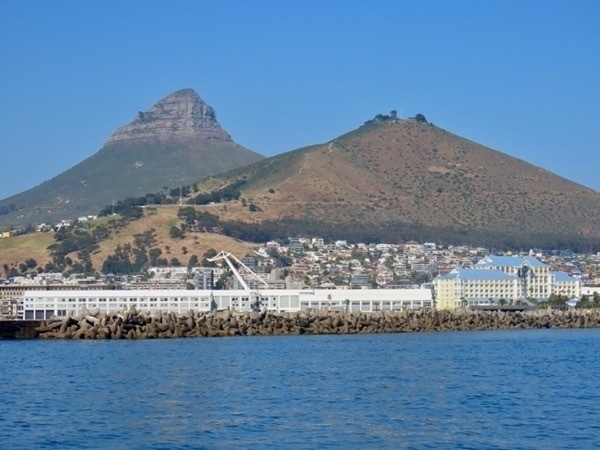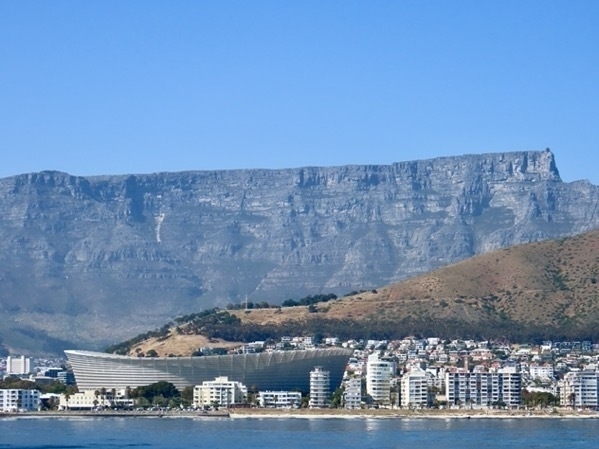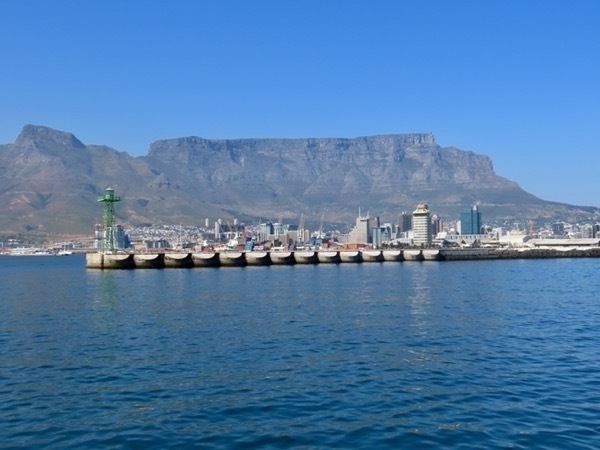 The Cape Town soccer stadium where the 2010 World Cup was played. It seats 96,000 and is now used as an event center in addition to hosting soccer games.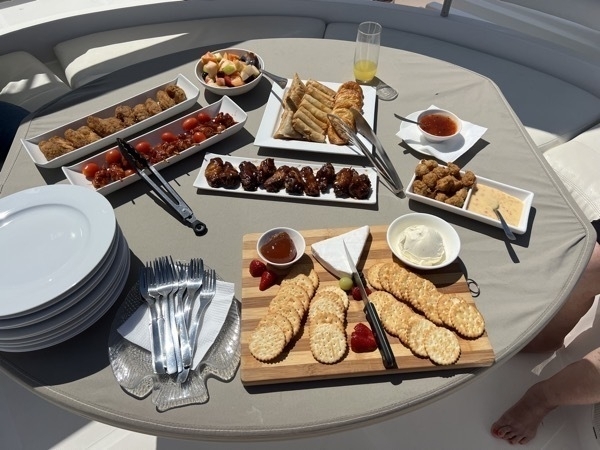 We had plenty of appetizers and drinks while on the yacht.  (There has definitely been no shortage of food on this trip)!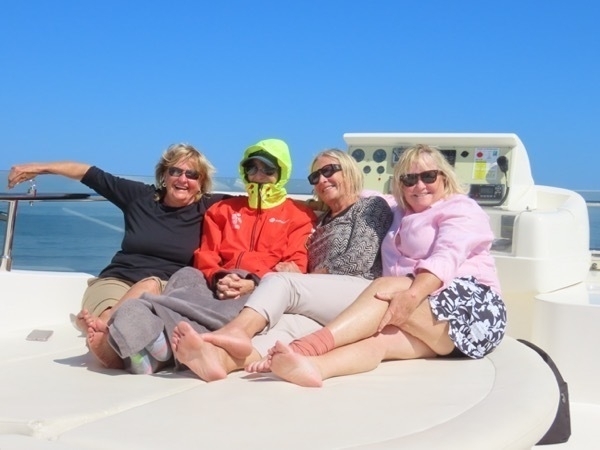 The weather was beautiful, but a little too windy for me, so here I am looking ridiculous amidst the other ladies.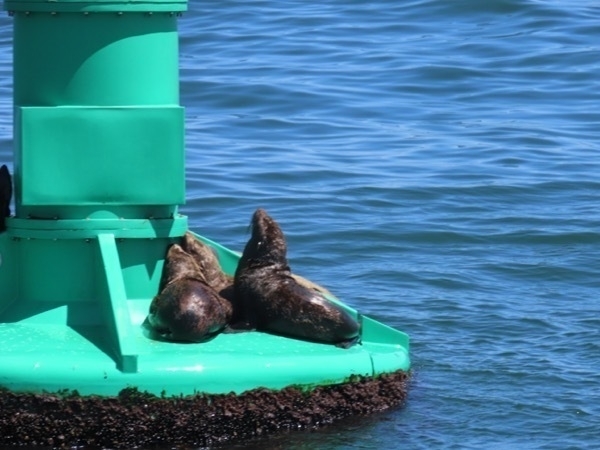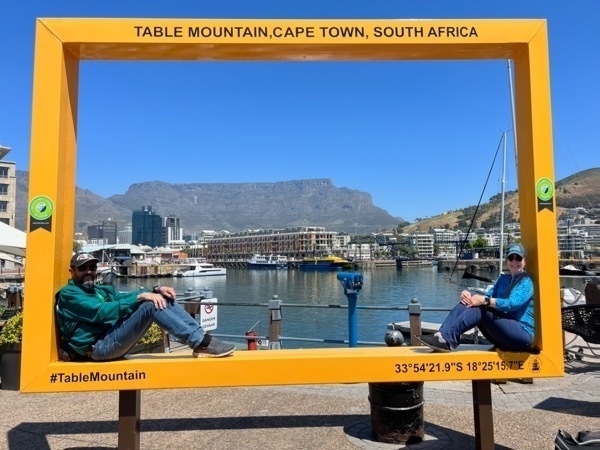 We saw hundreds of seals swimming in the water, but they also seem to enjoy basking in the sunshine on the buoys.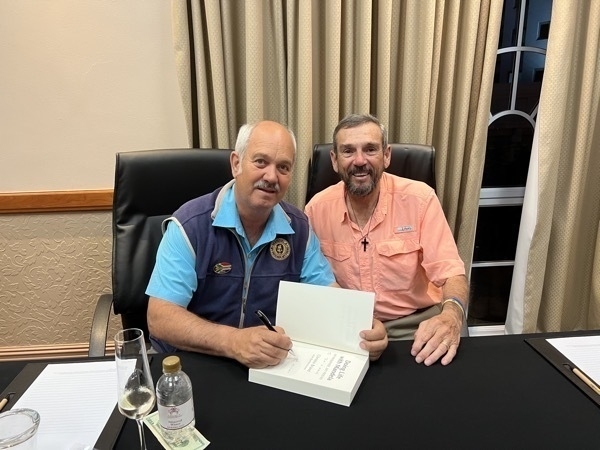 In the evening we enjoyed a private lecture by Christo Brand, Nelson Mandela's prison guard and the author of two books --Mandela: My Prisoner, My Friend and Doing Life with Mandela. Mandela was a political activist and a lawyer who was imprisoned for 27 years before the fall of apartheid and introduction of a multi-racial democracy in South Africa..  He was later awarded the Nobel Peace Prize and was elected President of South Africa in 1994, the first black president to serve.