On Friday morning we left the Mowana Resort in Kasane, Botswana by bus at 9:00AM. Only seven of us are going to Cape Town.  Our friends Joyce and Diana are flying home to Minnesota. We took a final group picture before we parted.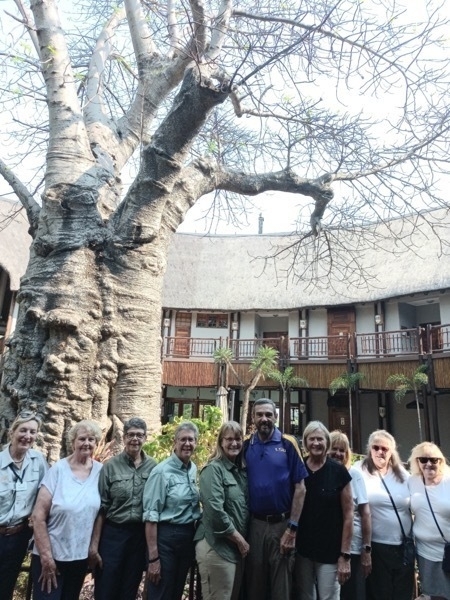 We rode twenty minutes to the Zimbabwe border where we went through border control and got our passports stamped. There we transferred to another bus, and road to the Victoria Falls airport where we boarded our flight to Cape Town, South Africa.  When we landed in Cape Town it was 59 degrees, MUCH cooler that the near 100 degree temperatures we left behind.  It was very windy!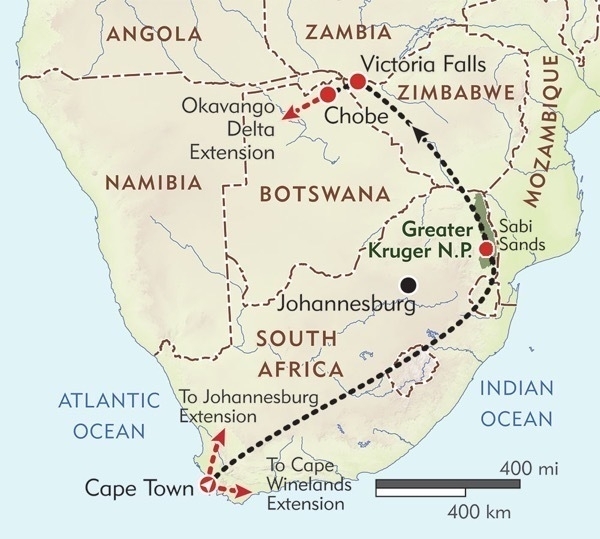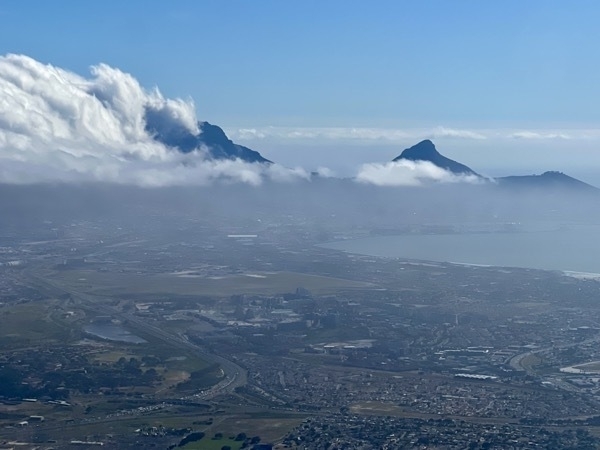 Cape Town from the airplane with Table Mountain mostly hidden by the clouds.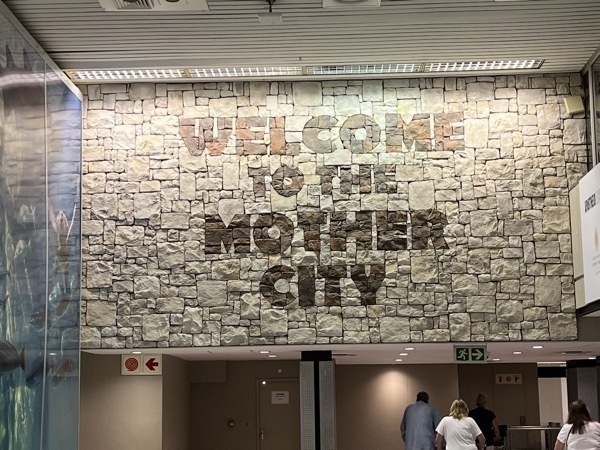 We are staying at the Cullinan Hotel across from the Convention Center.