Chobe National Park-Day 3
This morning at 11:00 we walked down to  the Mowana Safari Resort 's dock  to board a special boat equipped with swivel chairs and state-of-the-art zoom lens DSLR cameras.
After the boat ride we were given the  memory stick from the camera to take home, containing all the wildlife photos we took along the way
.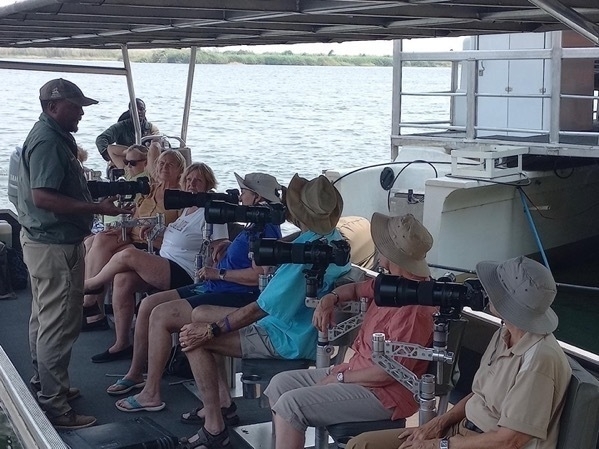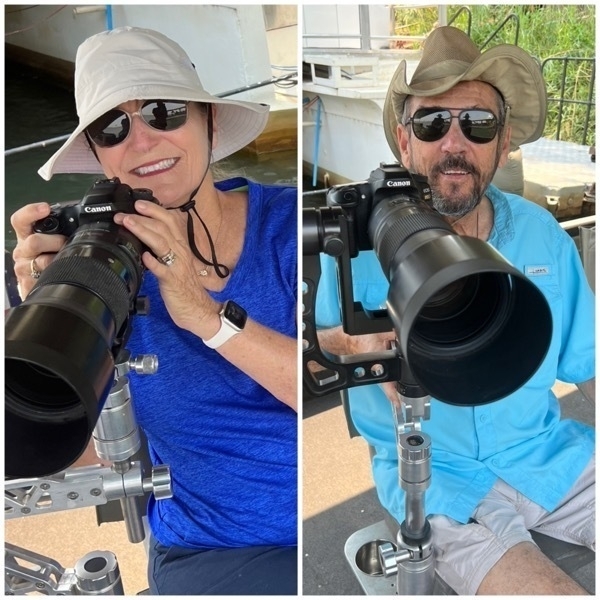 Our first stop was to take some closeup shots of a group of warthogs.  When warthogs eat, they knell on their knees so they can reach the grass since their necks are so short.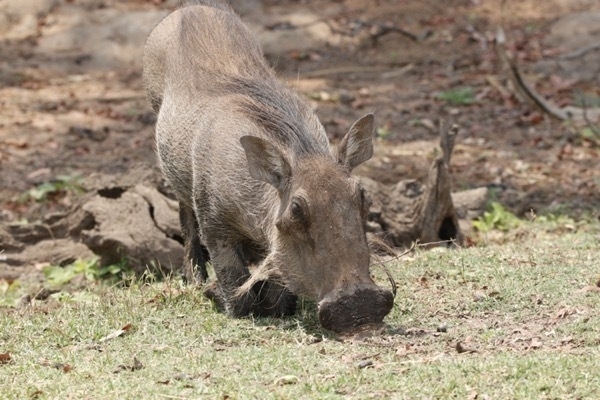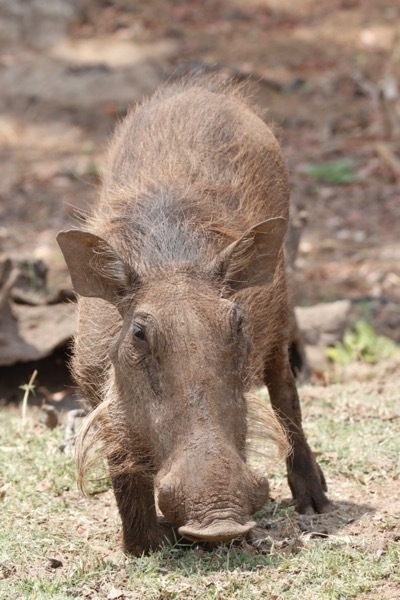 Next, we spotted some hippos in the water only able to see their eyes and nose above the water.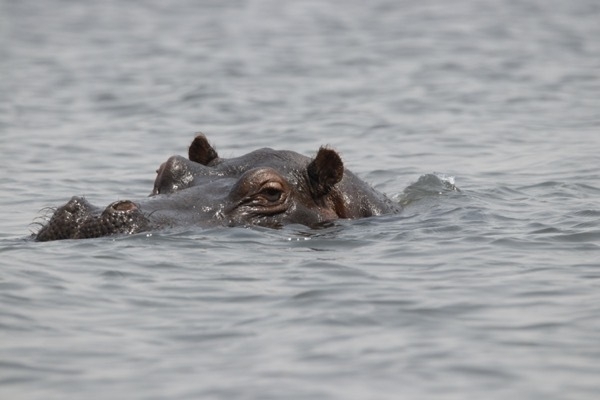 We also were able to spot a few hippos out of the water. They are huge!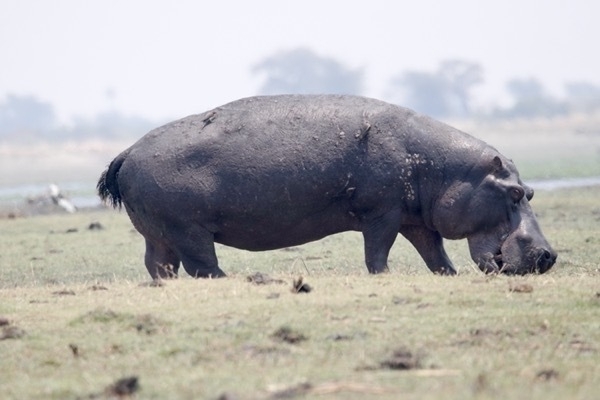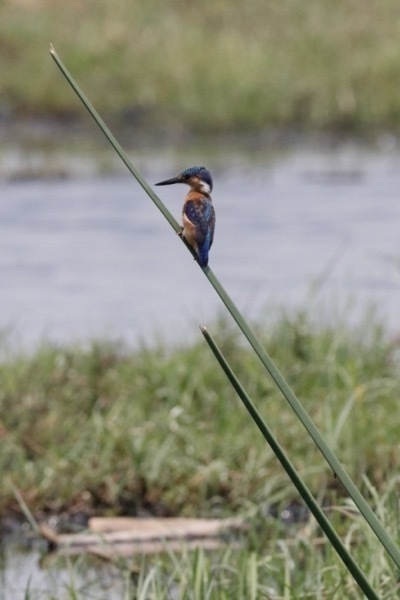 We spent a few minutes taking pictures of the Malachite kingfisher.  This little bird is only about three inches long, so it is balanced on a blade of grass.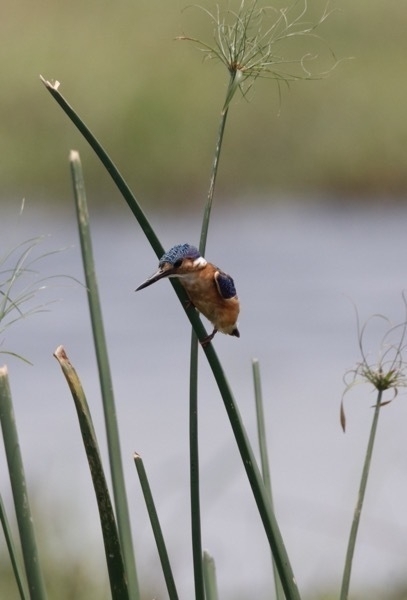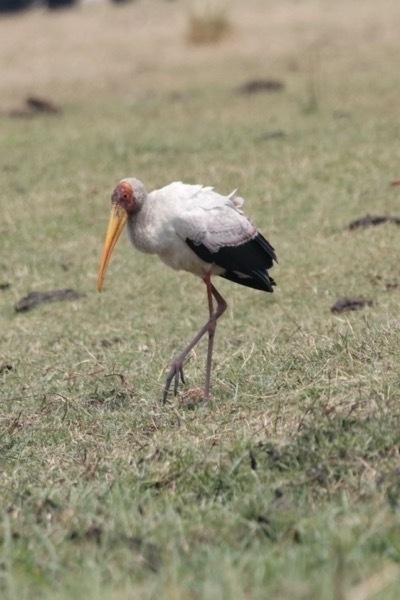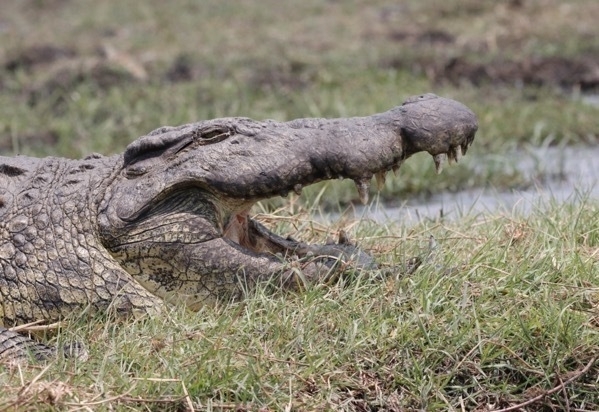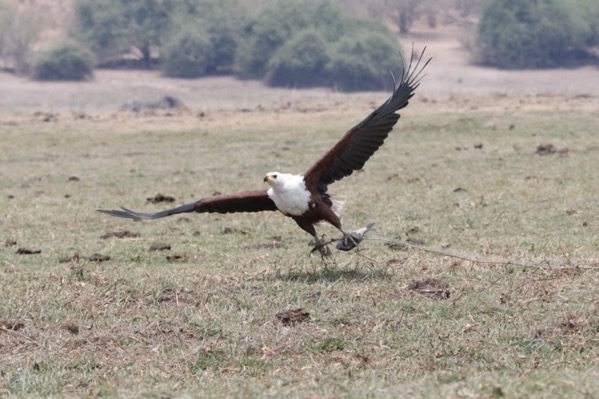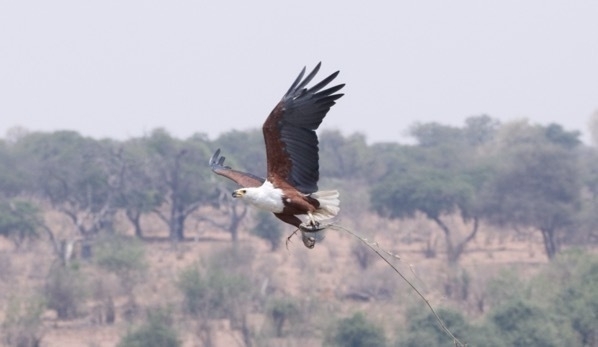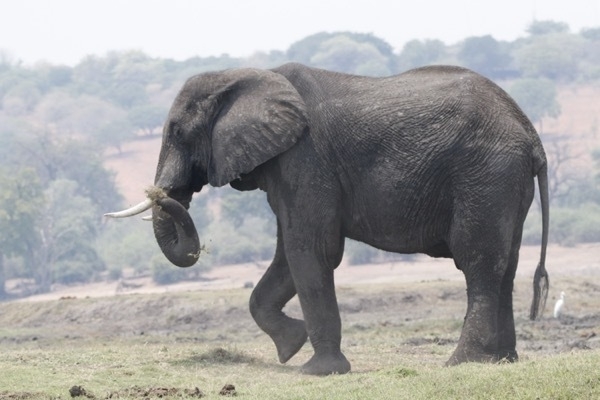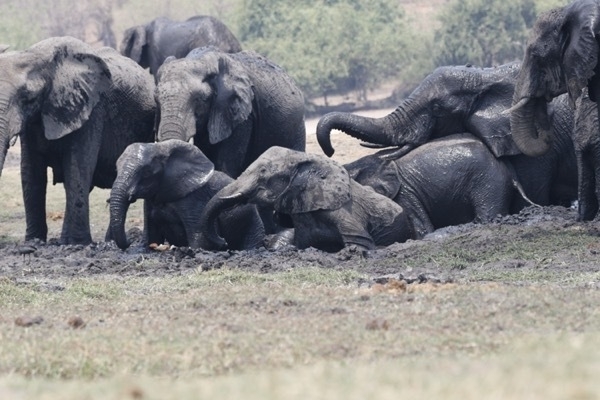 We enjoyed seeing these elephants playing in the mud.
We arrived back at the resort about 1:00.  I spent about an hour in the pool which felt so refreshing.  As we swam three monkeys were playing around the pool chairs and tried to grab  Cecelia's purse and passport.  Cheryl and Dorian kept trying to shoo the monkeys away which was hilarious, but the monkeys kept bothering them.  Finally, they moved to chairs on the other side of the pool and the monkeys got bored and left.
Final Game Drive
Our final game drive was from 3:00-6:00 in the afternoon.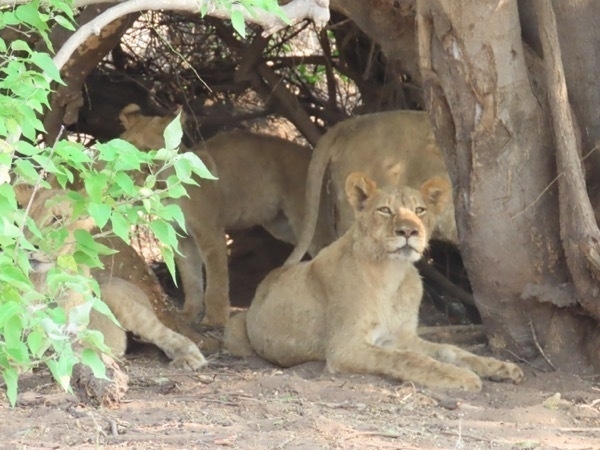 The pride of lions were waiting up from an afternoon nap.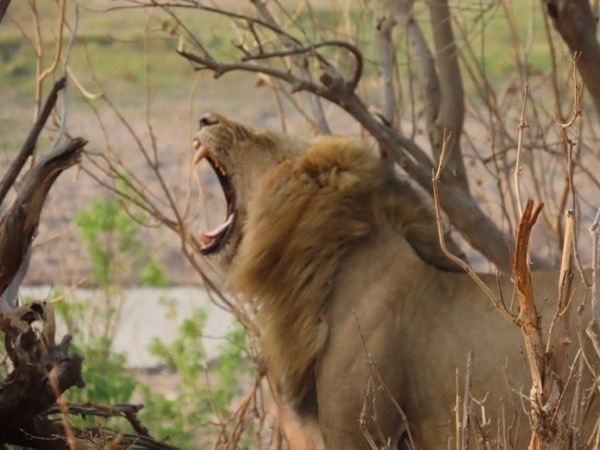 A big yawn from the lion king.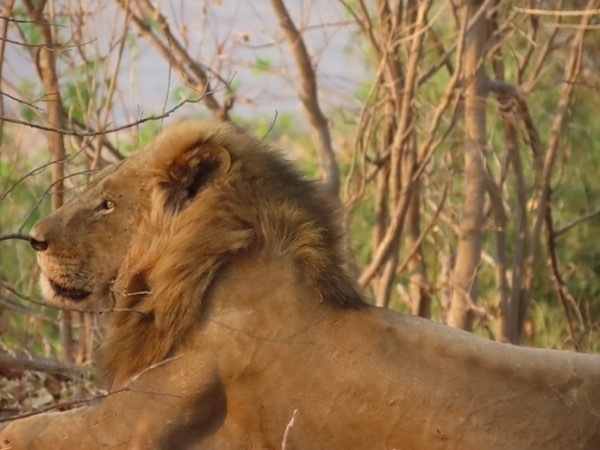 King of the jungle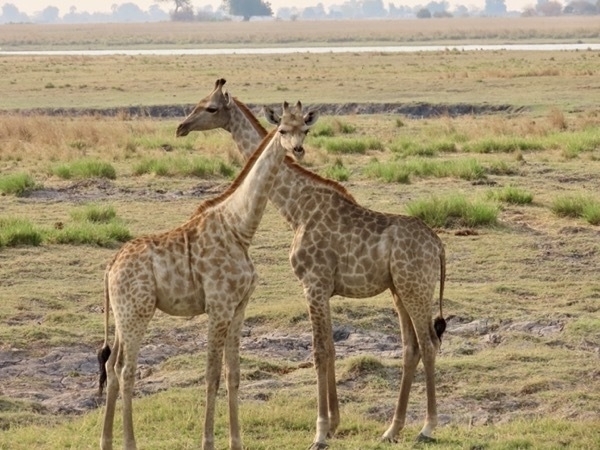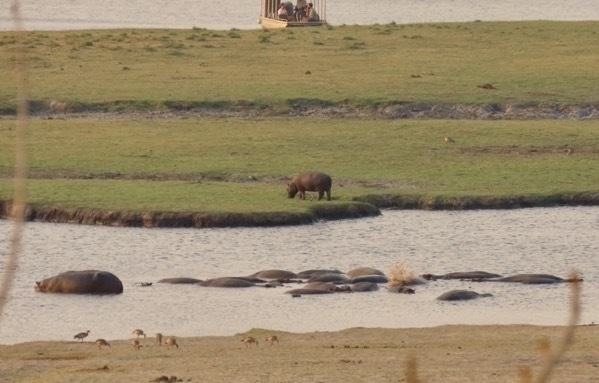 A pod of hippos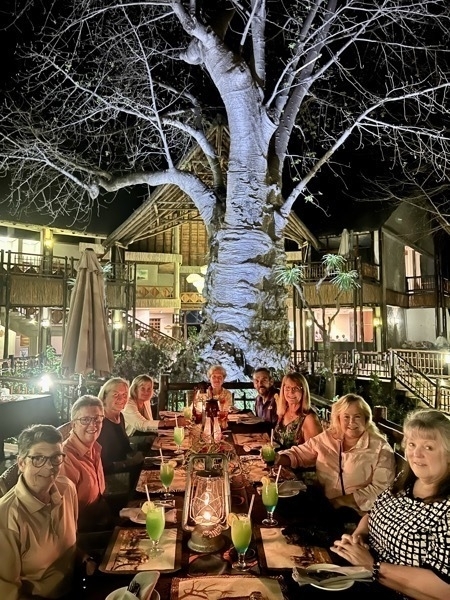 We ended the evening with cocktails on the deck in front of the baobab tree.