Chobe National Park, Botswana
We started the day at 6:00AM with a game drive in Chobe National Park. We spotted a leopard shortly after we entered the park along with hundreds of impalas, Next we encountered an elephant that was being a little too playful and seemed as though he was going to ram the jeep.  A little too much excitement for some of the members in our group.
 .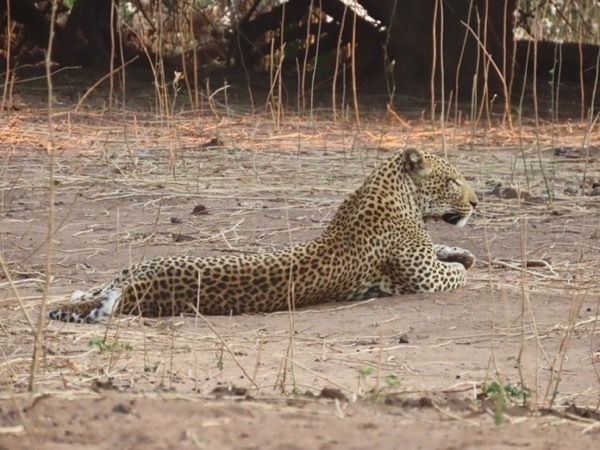 Leopard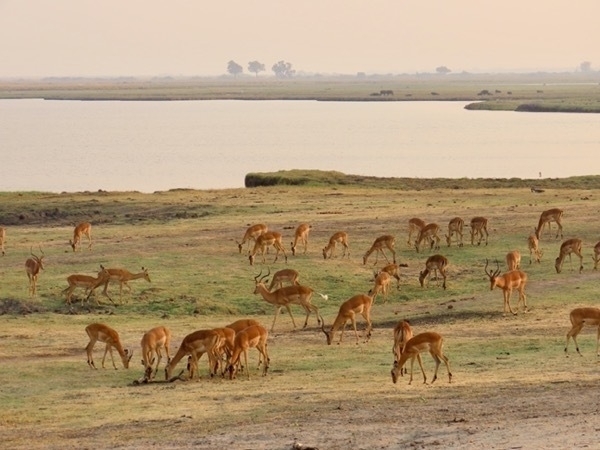 Impalas
An elephant running towards our jeep!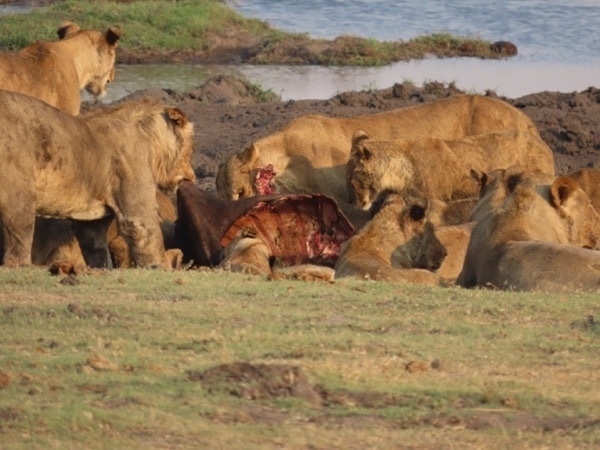 Our biggest excitement of the morning was watching a den of lions devour a Cape buffalo.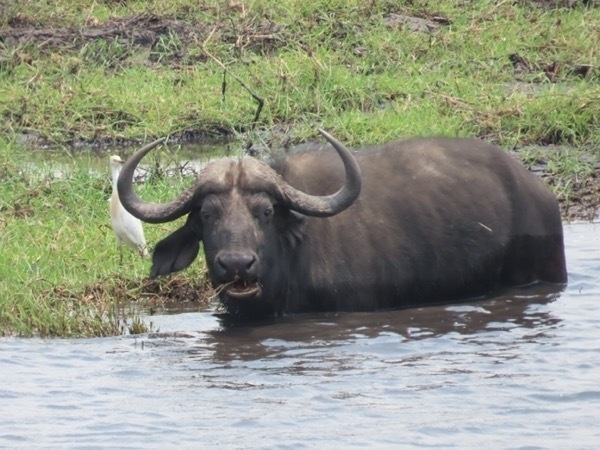 This is a picture of a Cape buffalo that the lions killed and ate.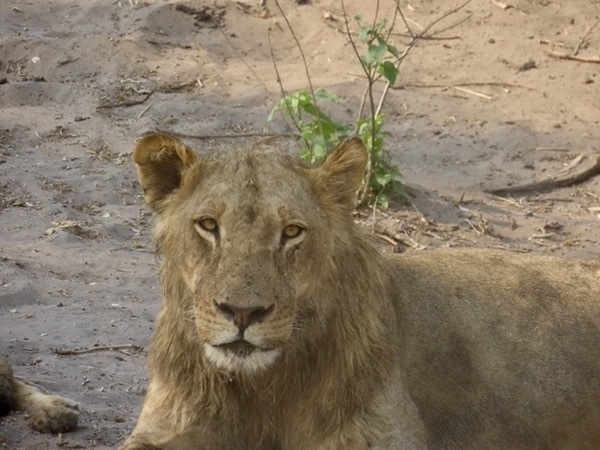 In the afternoon we were able to see that same spot from our boat cruise on the water.
The baboons were fascinating to watch.  Obviously, this little guy was not listening, so his dad picked him up and carried him to his mom.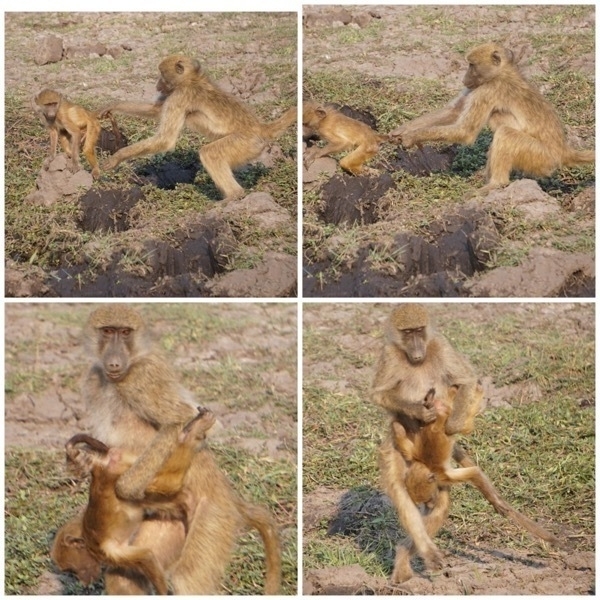 The Chobe Explorer
We cruised  the Chobe River on the triple-decker Vantage Chobe Explorer from late morning until about 4:00,. As we slowly cruised down the river we were able to spot animals from a different perspective than on our morning game drive on land.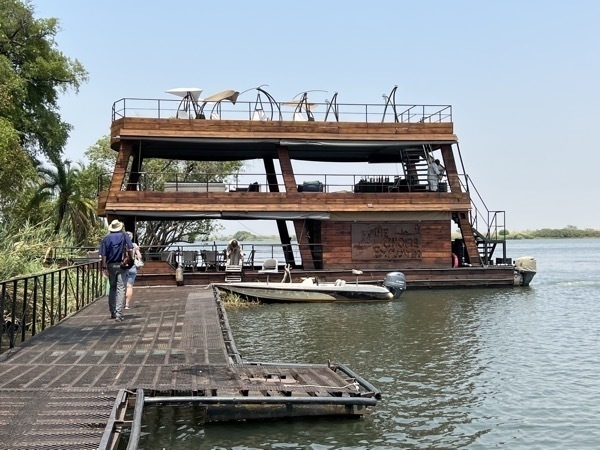 Those swinging loungers on the top deck were very comfortable, but the sun was a little too intense to be sitting up there. The middle deck was nicely shaded with comfortable seating, so we spent most of the cruise on that level.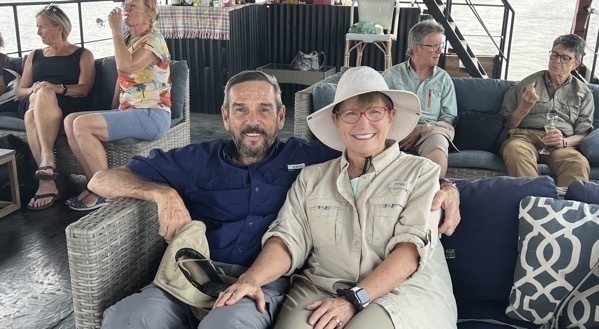 We enjoyed a delicious lunch on the bottom deck and then returned upstairs to take more photos.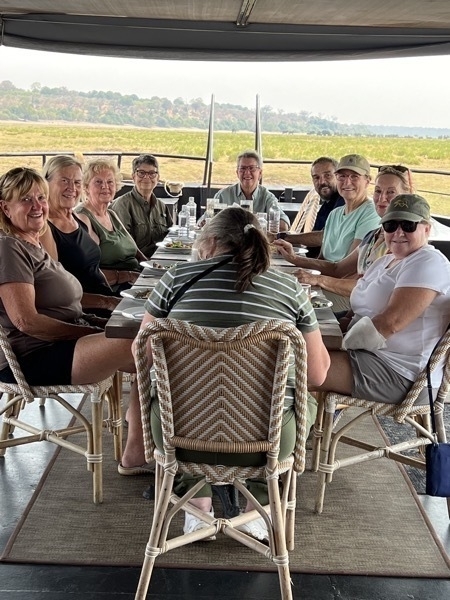 Animals, Birds, and Crocodiles
We were able to see the same spot  where the lions had eaten the Cape buffalo in the morning and now saw the buzzers and other birds feasting on the leftovers—until one of the lions started to walk in that direction.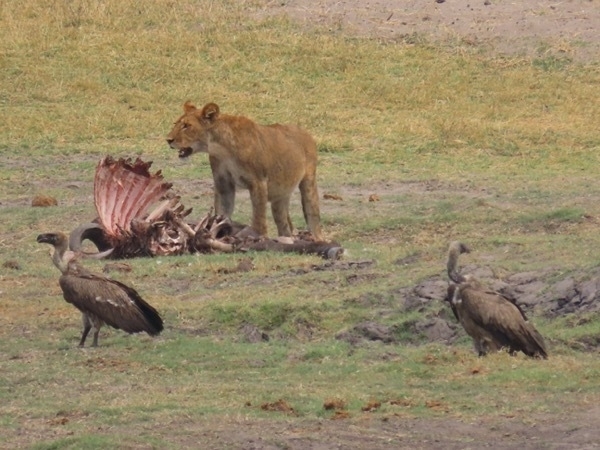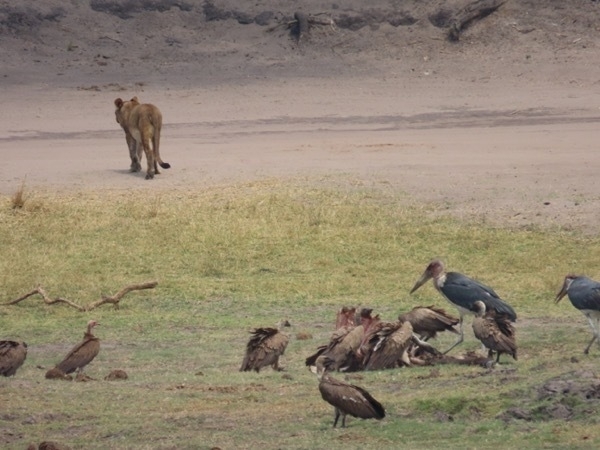 As soon as the lion walks away, the birds return.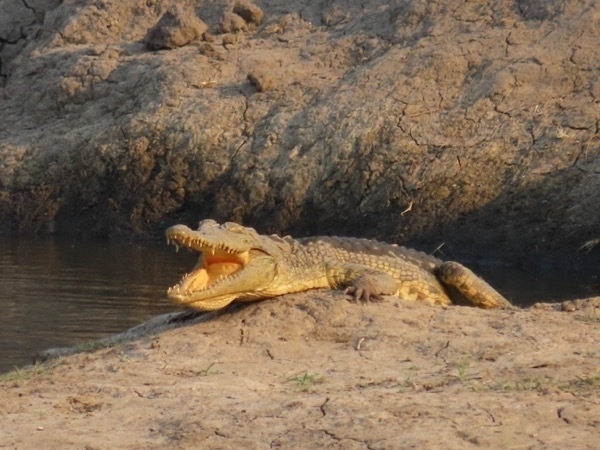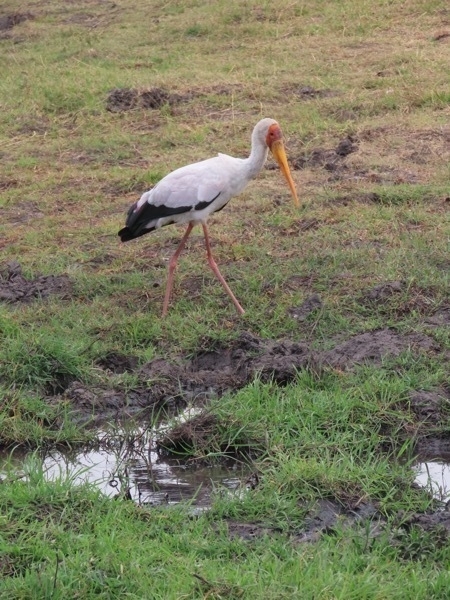 Yellow billed stork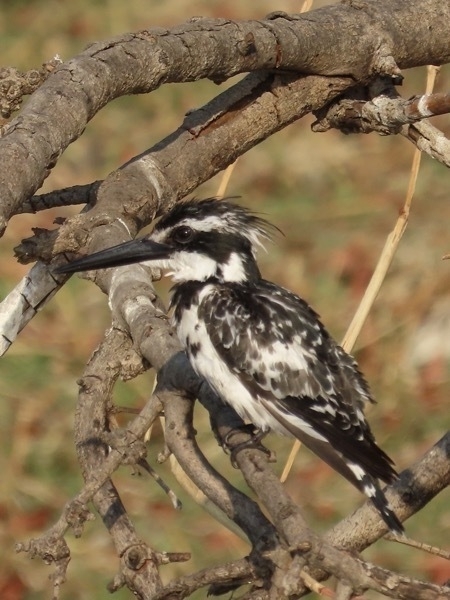 Pied Kingfisher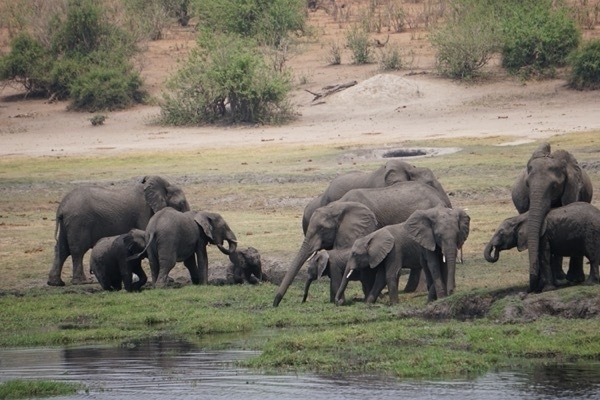 Elephants playing in the mud