Today we started the day with a stop at the Victoria Falls Craft Market.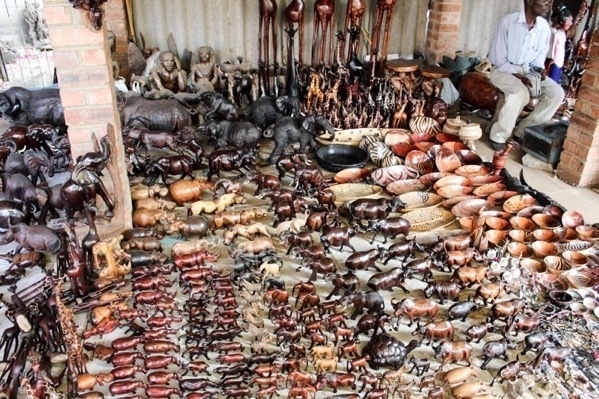 Most of the goods were handcrafted from wood and were very pretty. 
Afterwards, we visited the Chinotimba Primary School where 1600 students attend grades K -5. Students performed some dances for us, a 5th grader welcomed us, and the assistant principal told us about the school. There are 50 students in each classroom! Also, the assistant principal told us that teachers are paid very little and as an assistant principal he earns $32 a MONTH!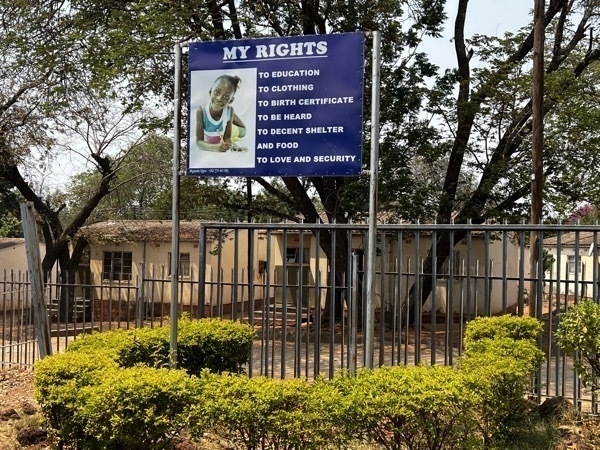 Chinotimba Primary School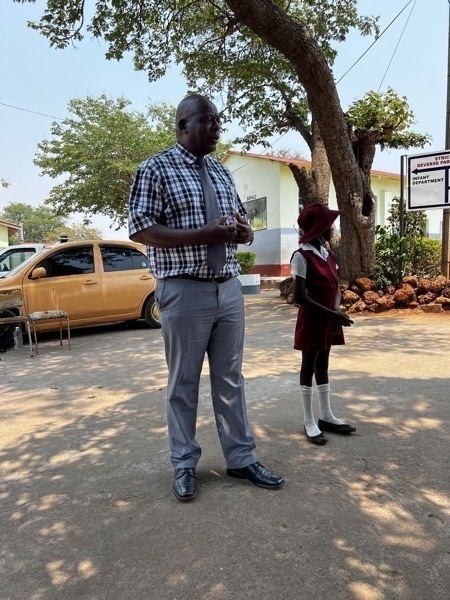 The Vice Principal Victor with a 5th grade student welcoming us to their school.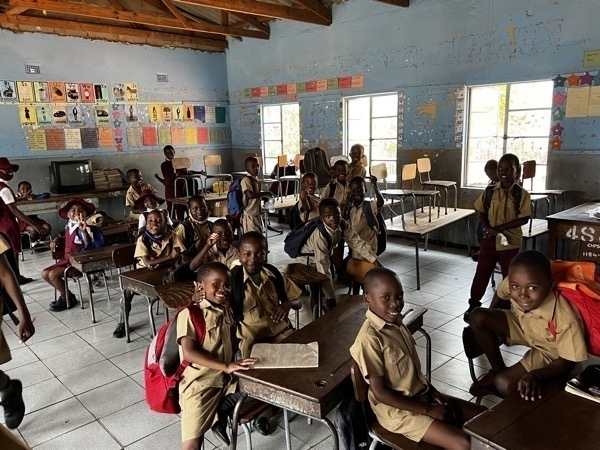 Our next stop was a private home for an authentic Zimbabwean meal. Our meal consisted of caterpillars (a delicacy which I did not try), samples of sautéed kale, sautéed kale with peanut butter, black eyed peas, tiny fish (kapenta), green beans and carrots, and peanuts. We had a polenta, beef and gravy and chicken and gravy as the main meal.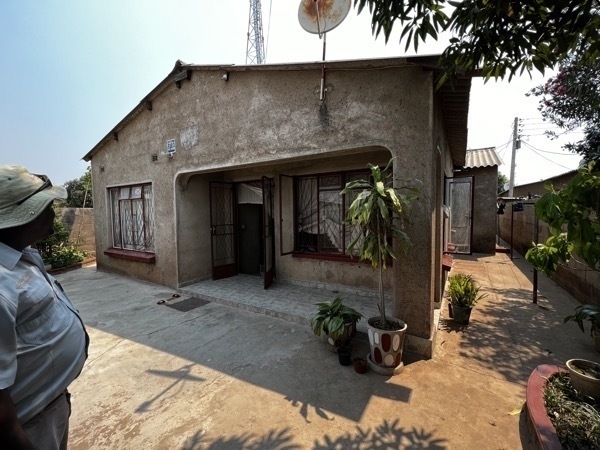 The home where we were guests for lunch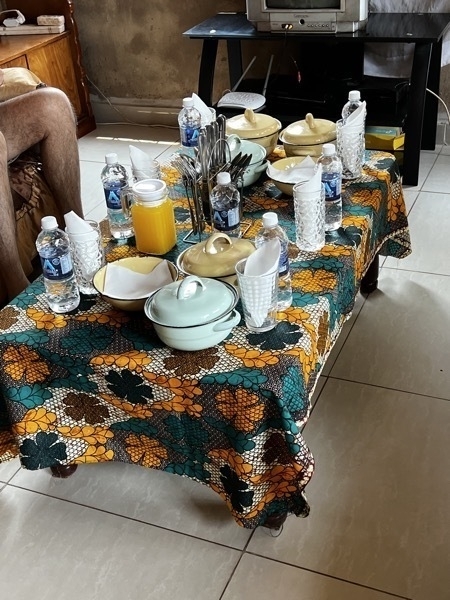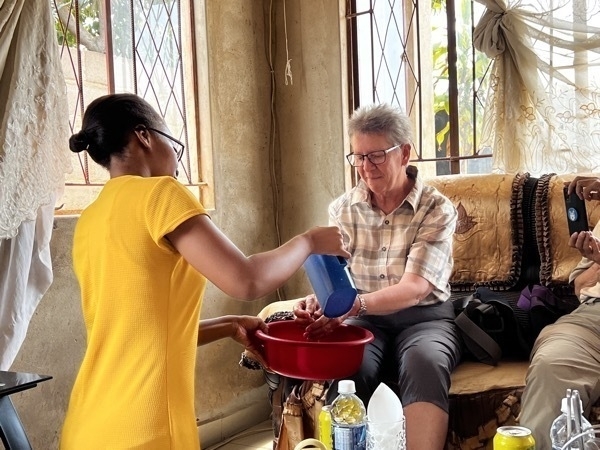 It is a tradition for the hostess to wash the hands of the guests before they eat.  The meal is typically eaten with our hands (but our hostess did provide silverware for the less adventuresome).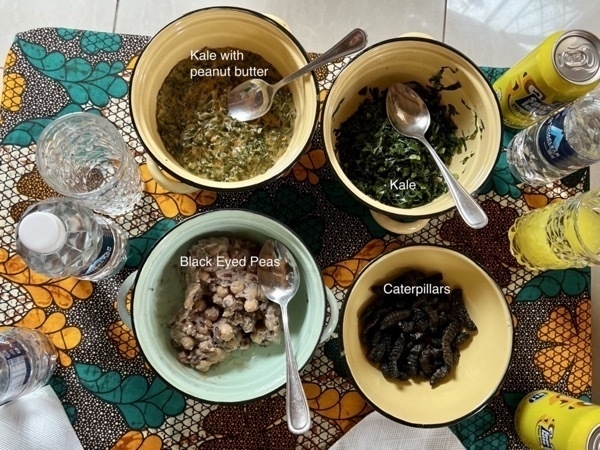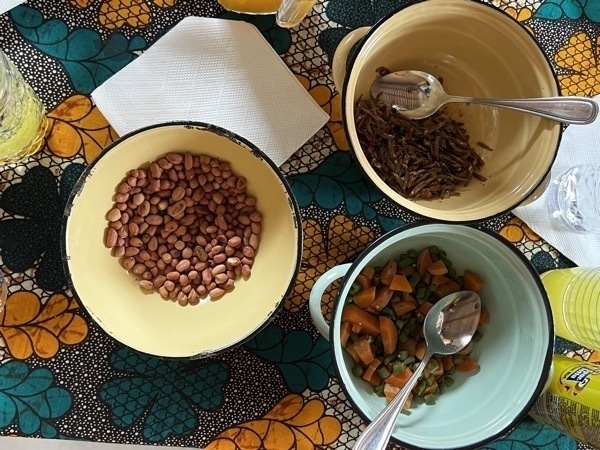 This afternoon, we took  a guided walk for 3 miles to the very edge of Victoria Falls, a UNESCO World Heritage Site and one of the Seven Wonders of the World.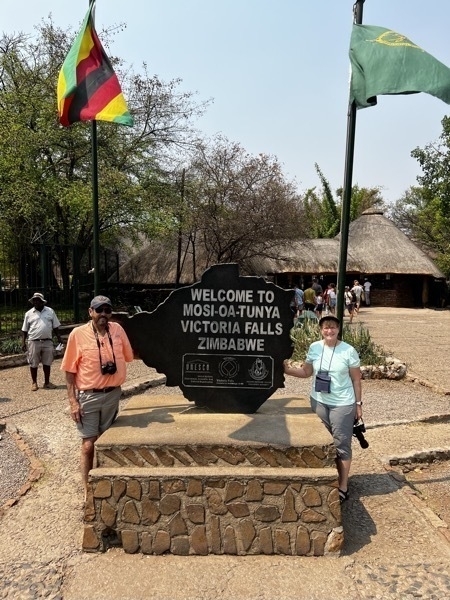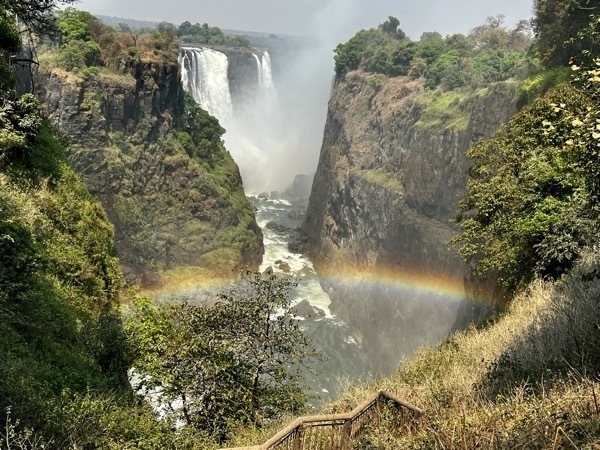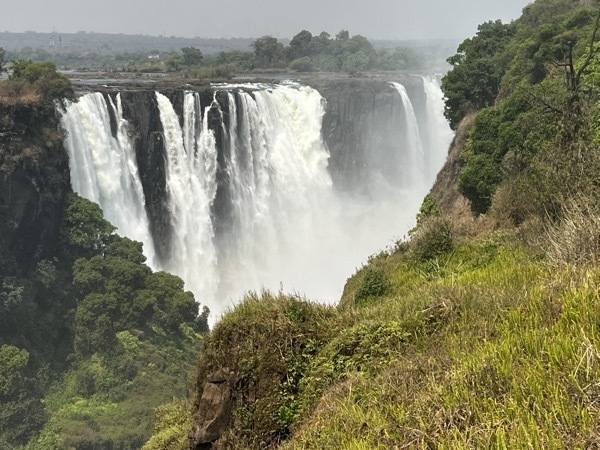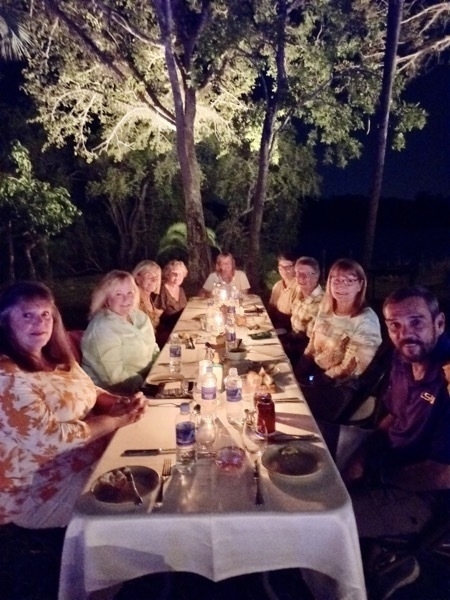 We ended the evening with a delicious dinner on the lawn by the Zambezi River. At dark we saw two water buffalo walk onto the property.