Victoria Falls Hotel and Zambezi River Cruise
We started the day with a bus ride to the Victoria Falls Hotel. The Victoria Falls Hotel is a historic luxury hotel at Victoria Falls, Zimbabwe, situated with a view of the Second Gorge of the Zambezi River and the Victoria Falls Bridge from its terrace. The hotel was opened in 1904 to accommodate passengers on the newly built National Railways of Zimbabwe railway, part of the planned Cape to Cairo Railway.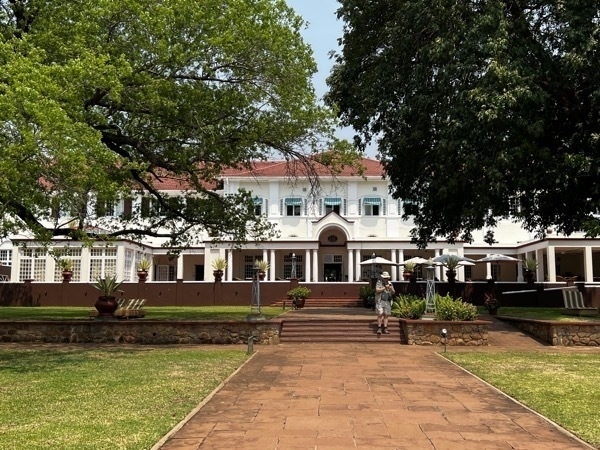 Victoria Falls Hotel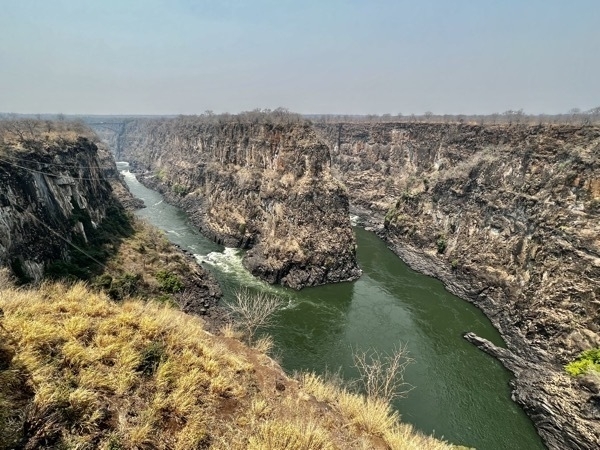 The Zambezi River flowing through Victoria Falls Gorge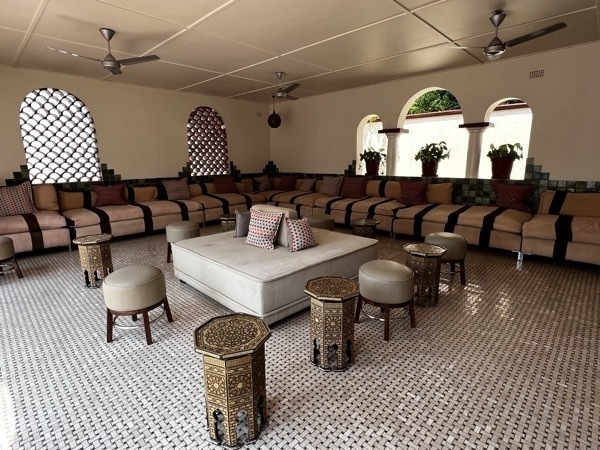 We enjoyed frozen lemonades with mint on the terrace.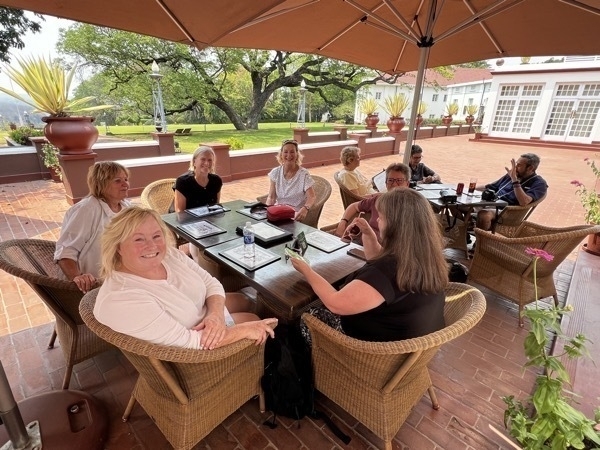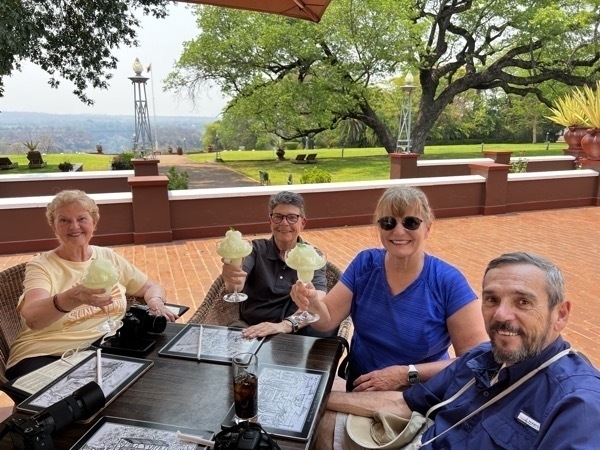 We ate lunch at the Wild Horizans Cafe.  When we walked out of the restaurant, there were four warthogs grazing on the lawn but these two looked so cute!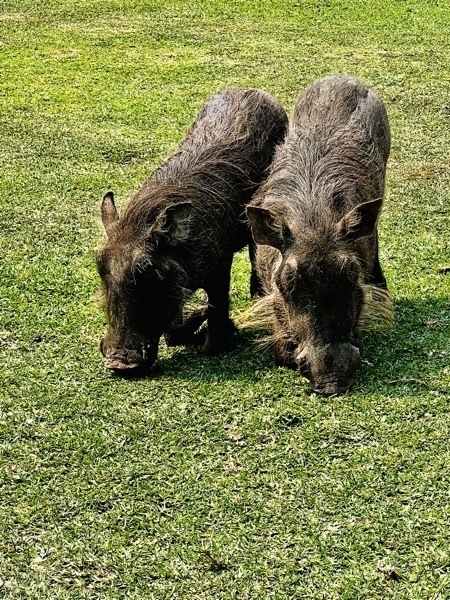 Warthogs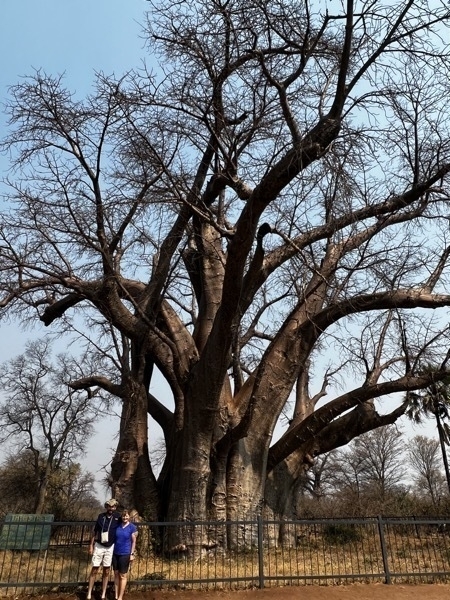 This is a baobab tree.  It is estimated to be between 1,000 and 1,500 years old.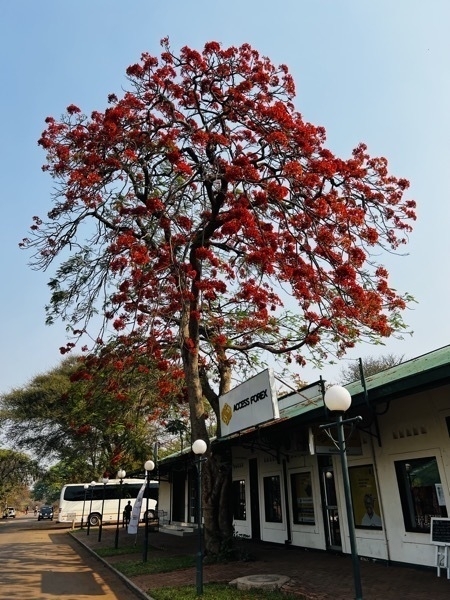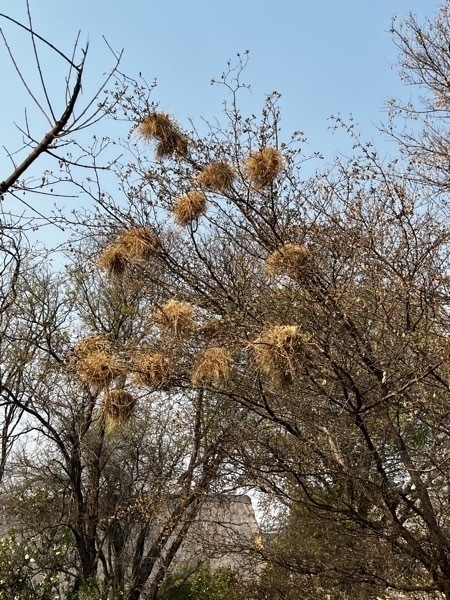 We took a two-hour boat ride on the Zambezi River  while special guest lecturer Chris Ward told  us about Dr. David Levingston's life and journeys through Africa.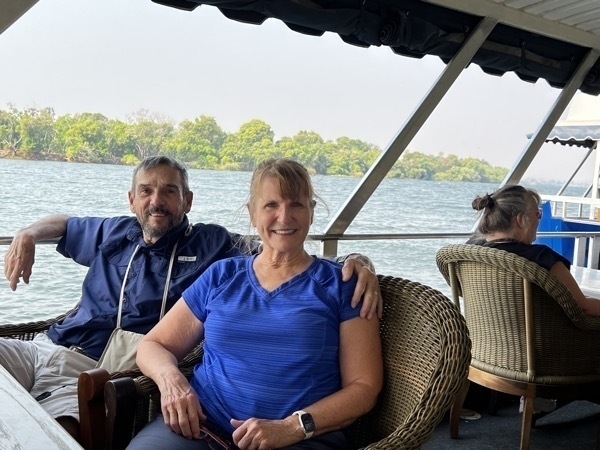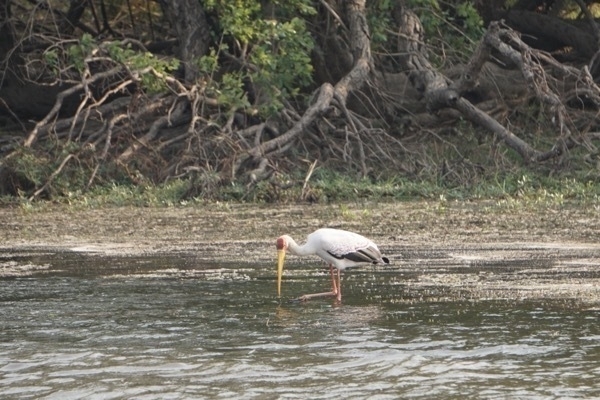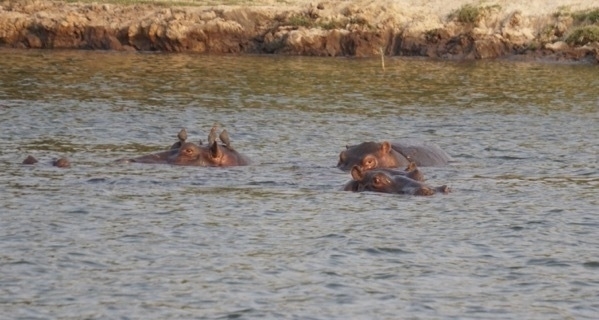 Hippos
The unexpected highlight of the boat ride was seeing the elephant herd cross the Zambezi River