Anchorage
We left Homer at 6:5AM so we could make it back to Anchorage in time to drop off our luggage at the hotel and return the rental car by noon.  After dropping off the rental car at Avis downtown, we chose to walk to the movie theatre (2.3 miles) to watch Where the Crawfish Sing.  After the movie we walked an additional 2.3 miles to the Alex Motel where we met Dan, Vicki and Britney who were flying in from home to meet us for the cruise
Friday morning we ate breakfast together at the hotel before walking to the bus stop and catching a ride to downtown.  We started at the Visitor's Center and then walked across the street to the Federal Building to see the displays and watch the movies about the Goldrush and the 1964 Earthquake.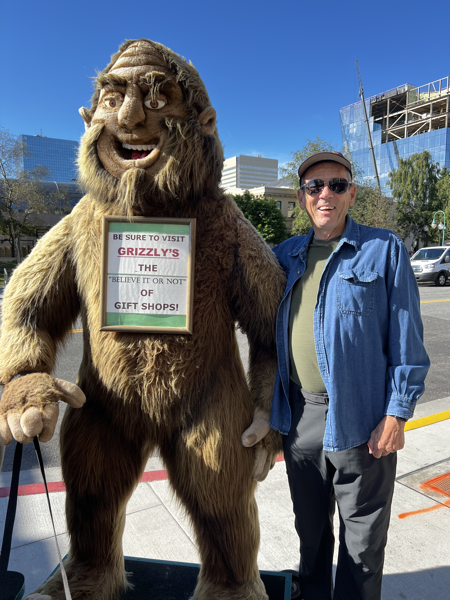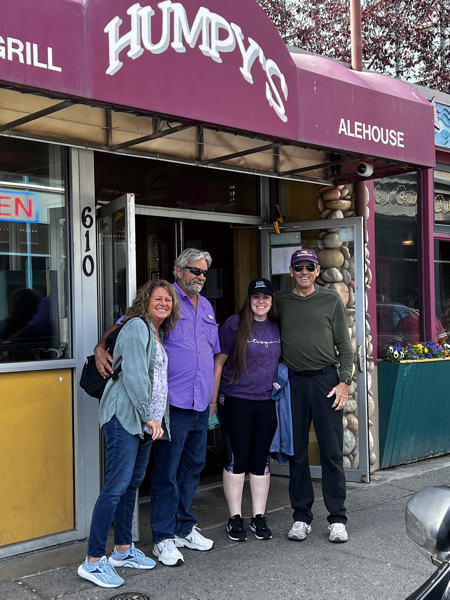 We ate lunch at Humpy's Grill and then took a deluxe Trolley Tour of Anchorage.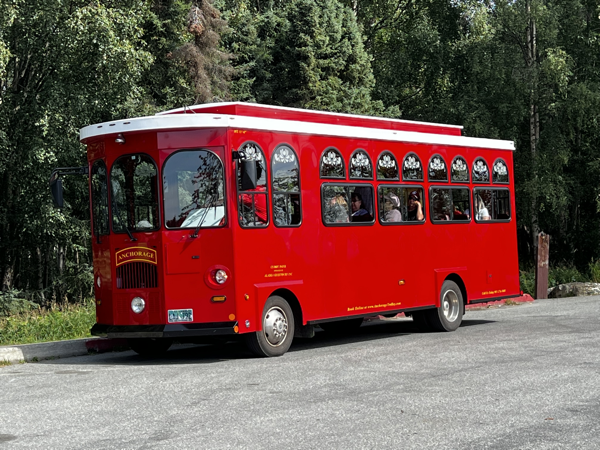 On the tour we stopped at the Fish ladder and saw thousands of salmon swimming upstream.  
We drove by the Alaska Train Depot and saw the "Moose Gooser" which was used to push Moose off the tracks before they were killed by the train that followed.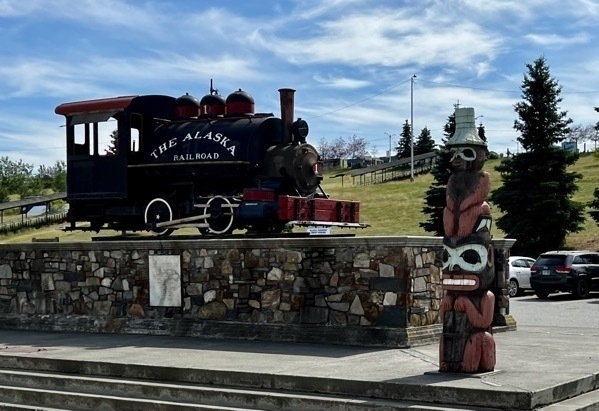 We stopped at Earthquake Park where 75 homes once stood in Anchorage's Turnagain Heights neighborhood before the 9.2 magnitude Great Alaskan Earthquake on March 27,1964. The land was dropped as much as 40 feet and slid as far as 2,000 feet away from its original location. The earthquake was the largest in US history and the second largest ever recorded in the world.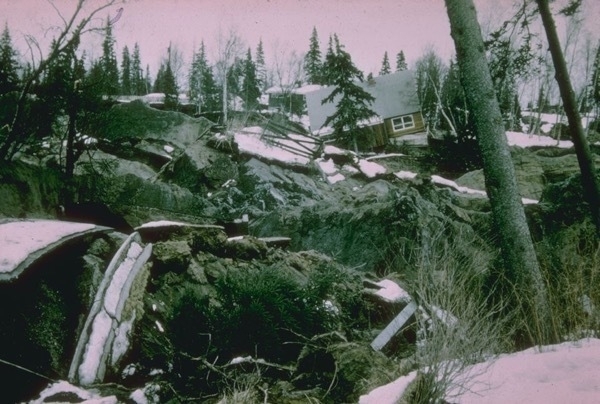 58 years later the land were the houses fell is still dropped and wave-like, but now it is covered by birch and spruce trees. These hardy trees are able to thrive above the permafrost.