Katmi National Park-our 53rd National Park
Katmai National Park
Katmai National Park was our destination for today and it was quite an adventure! It is located in southwest AK and the only way to get there is by boat or float plane, so we booked a guided tour with Emerald Air.
The park is known for its many brown bears and for the Valley of 10,000 Smokes (named after the 1912 eruption of Novatupta. Following the eruption, thousands of fumeroles vented steam from the ash).
We were given hip waders to wear because when we landed on the water, we had to walk to shore. Plus, many times during the day we walked across streams. We walked 4 miles while enjoying the beautiful scenery and looking for bears.
We saw at least 18 bears, but my cellphone didn't capture how magnificent they were.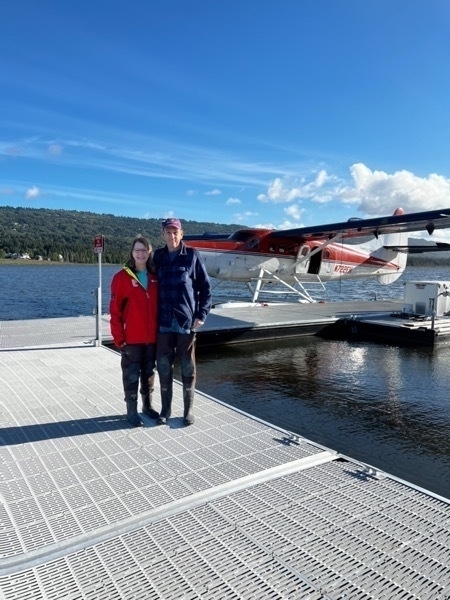 Here we are at the dock waiting to board our float plane. Please notice the fashionable waders we are wearing.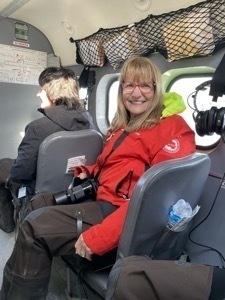 There were ten of us on the plane.  Our pilot does this as a side job.  His real job is with special ops in Panamal.  We were definitely in very capable hands!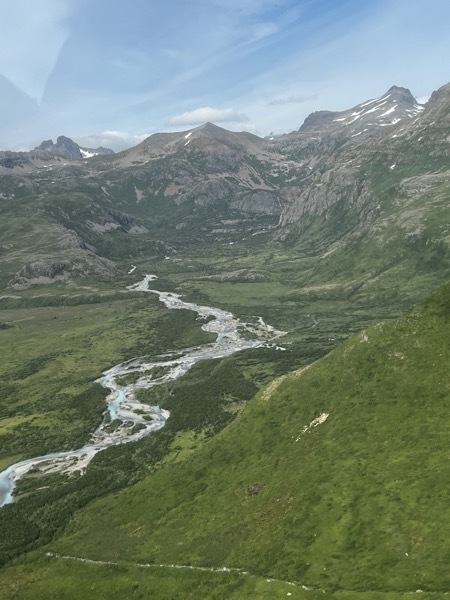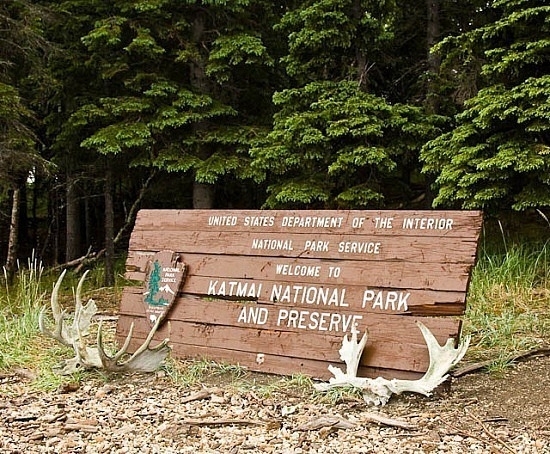 This sign is a picture from the internet.  Where we landed was so remote there were definitely no signs!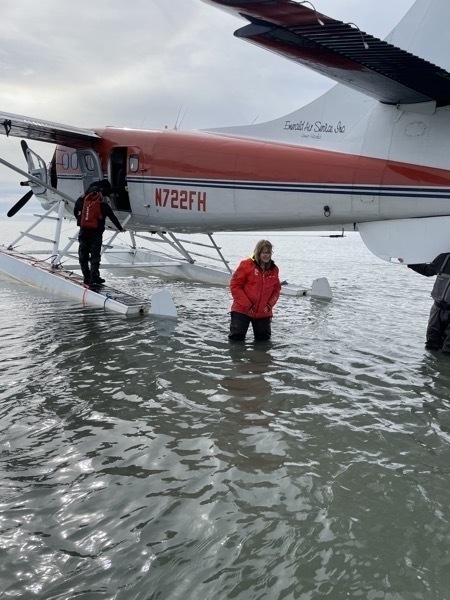 We landed in the water and had to walk to shore.  When the first men with our tour got out of the plane, the water was so deep that it when into their waders.  They got back up on the float and paddled the plane a little closer to shore.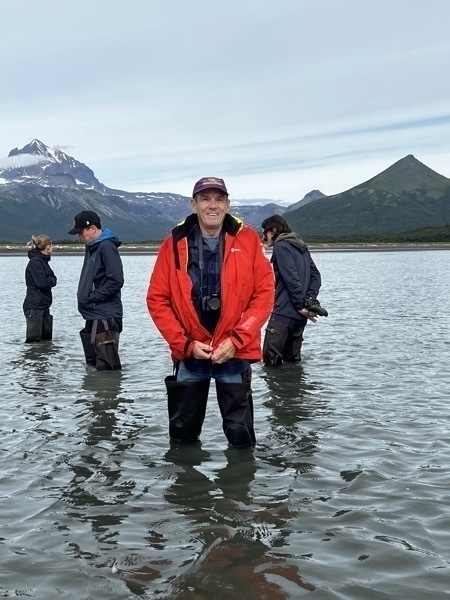 Notice with Tom's long legs he's higher out of the water than the rest of us.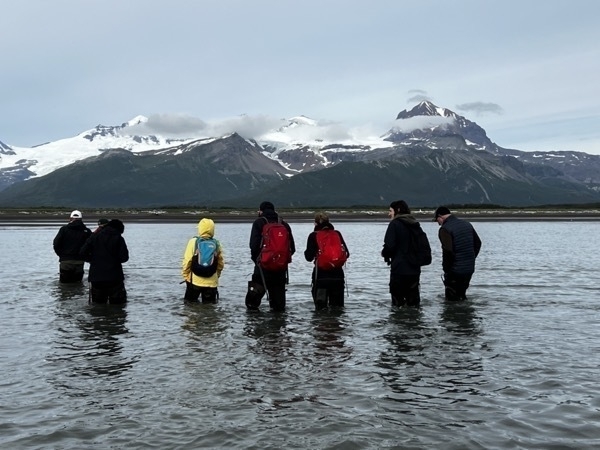 Here is a picture of the rest of the group walking to shore.  Three of these were from North Carolina and four were a family from Poland.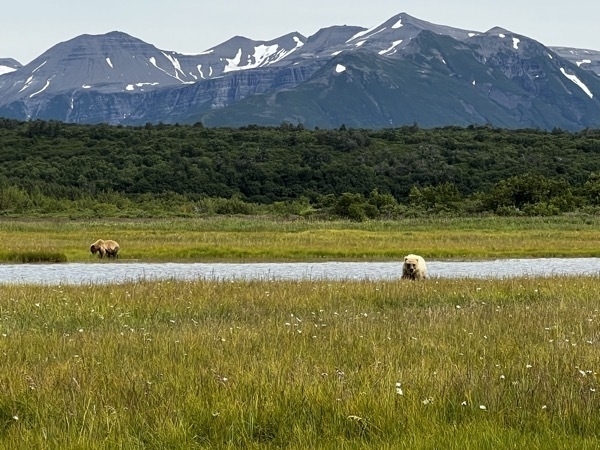 We've sighted some bears!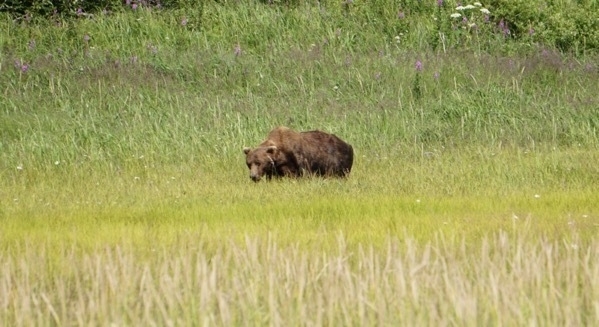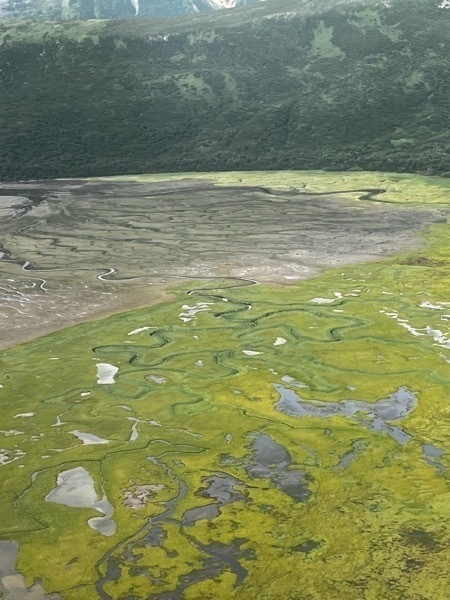 When I saw these streams from the air, I didn't realize we'd be walking across some of them in search of bears!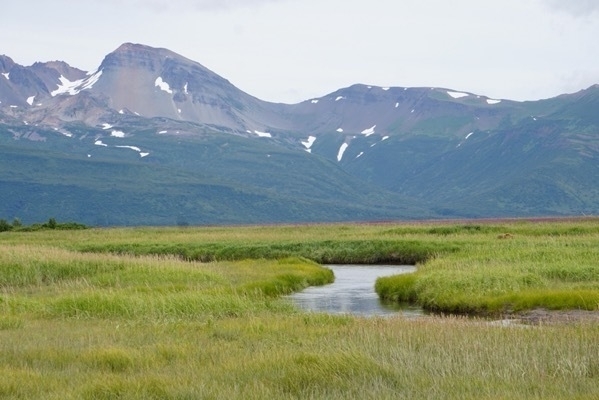 One of the streams we walked acrosss.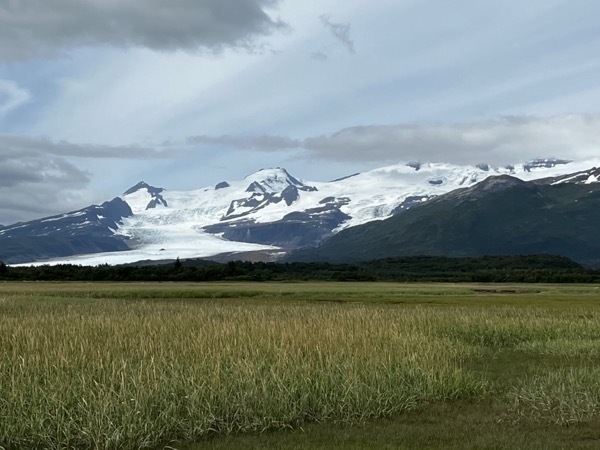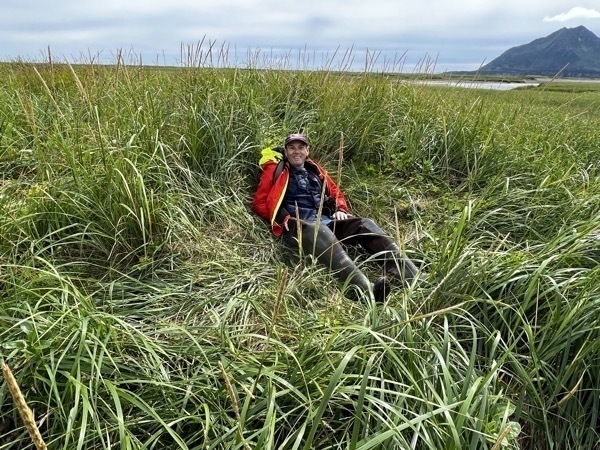 Tom is literally sitting in a bear's bed!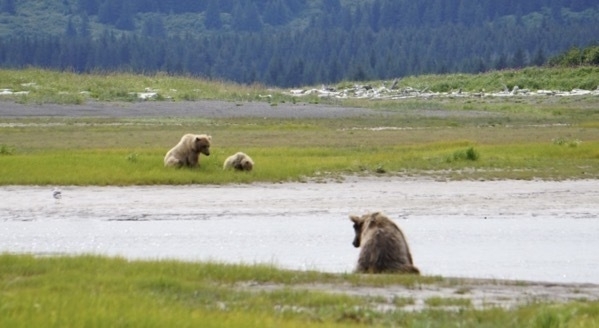 We spent several minutes watching this male bear watch the female and cub on the other side of the water.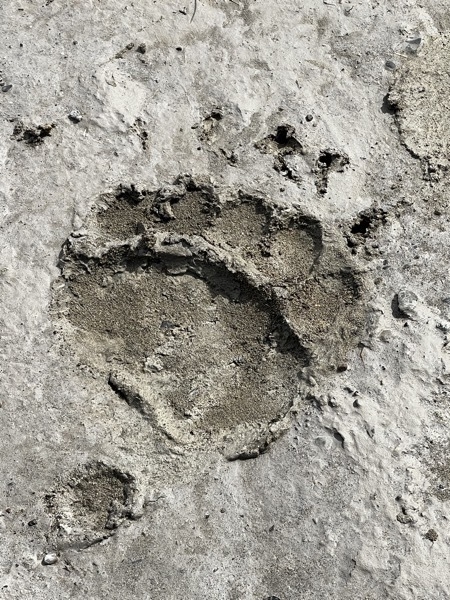 This bear print was huge!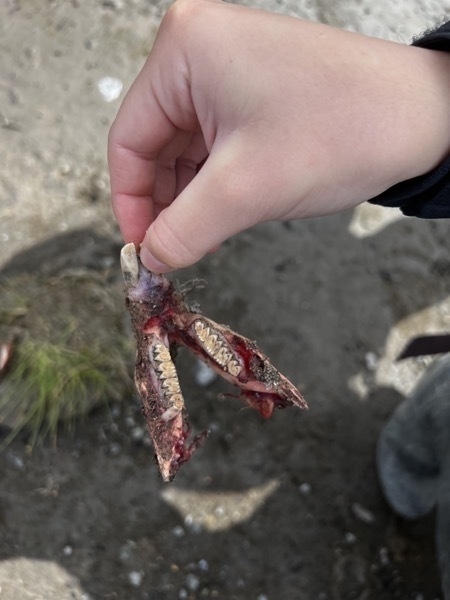 We found this set of teeth from a beaver that one of the bears ate.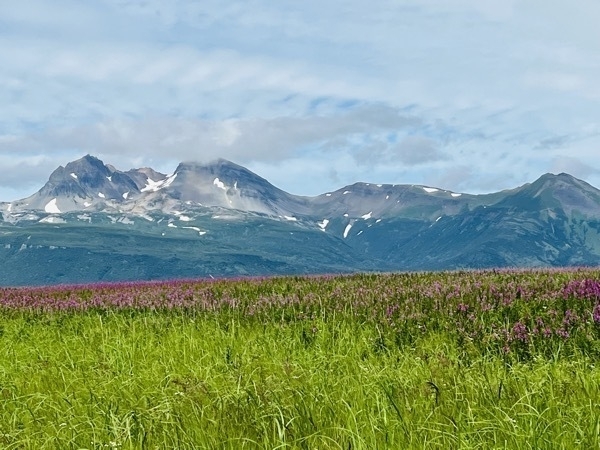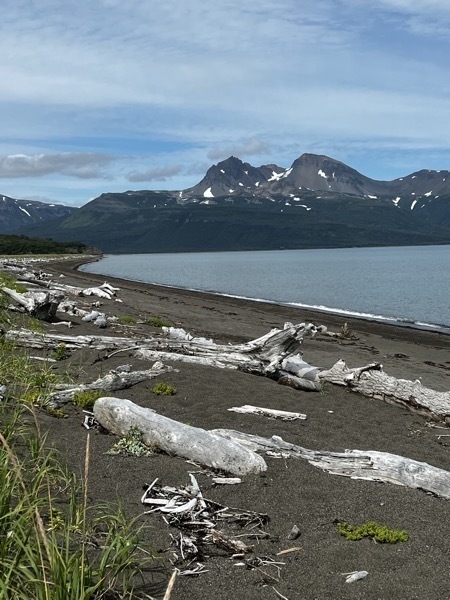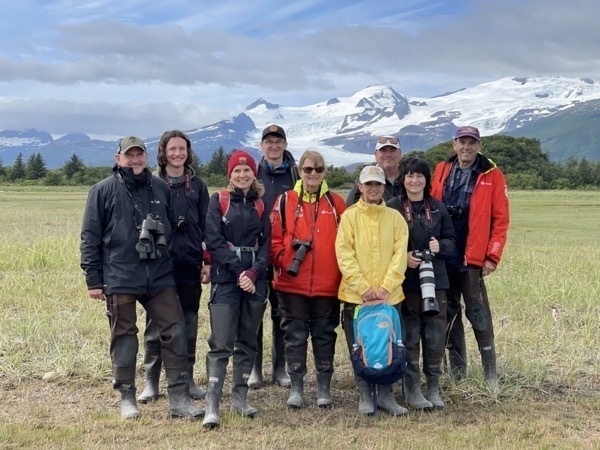 Our group picture with a glacier in the background.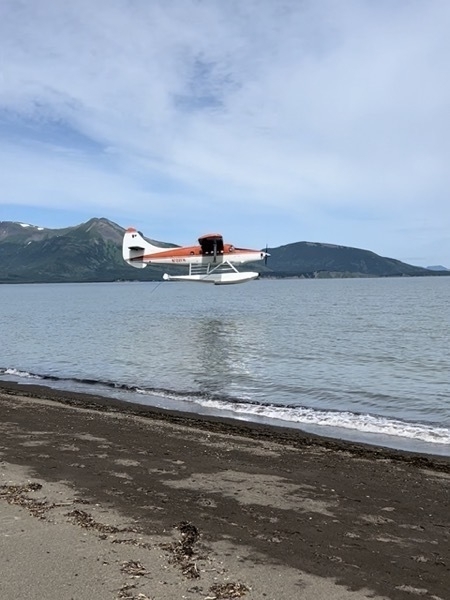 Here's the plane coming back to get us!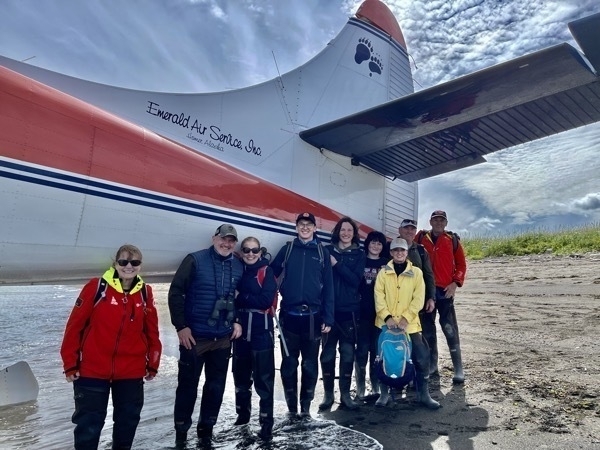 Ready to board the plane for our 1.5 hour trip back to Homer.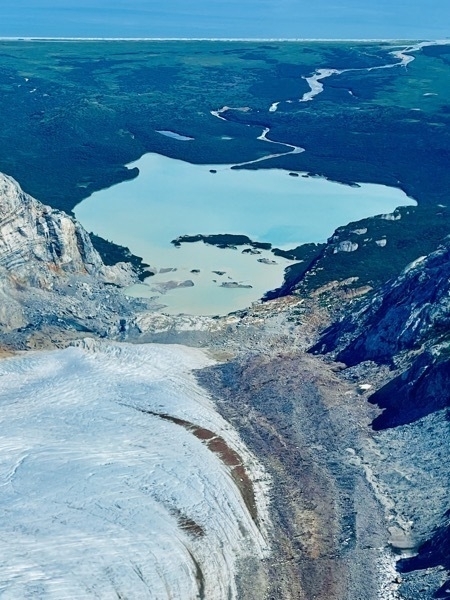 Some beautiful views from the sky!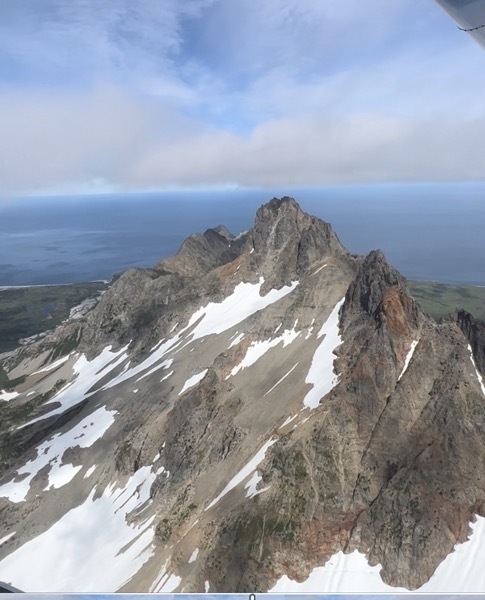 This was definitely a huge bucket list experience.