Boone Hall Plantation
Boone Hall is located in Mt. Pleasant, SC, and is one of America's oldest plantations still in operation. It has continually produced agricultural crops for over 320 years.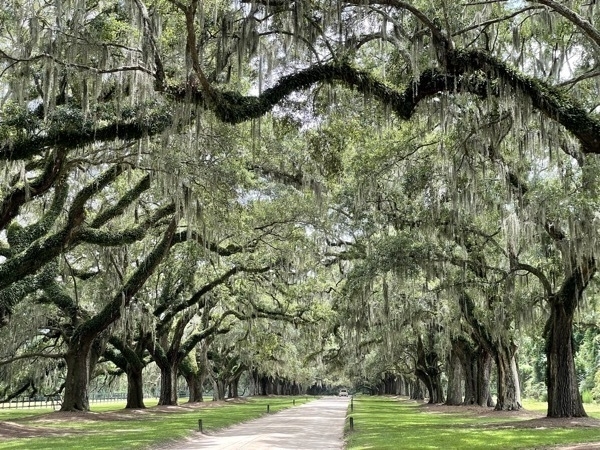 We entered the plantation by driving along  the Avenue of Oaks.  These trees  were first planted in 1743 and completed by the Horlbeck brothers in 1843.  Since that time, only two oak trees have died—one in Hurricane Hugo and the other by disease. The avenue consists of 88 live oak trees and one magnolia that are evenly spaced.
While taking a tour of the plantation, we drove by this field of sunflowers.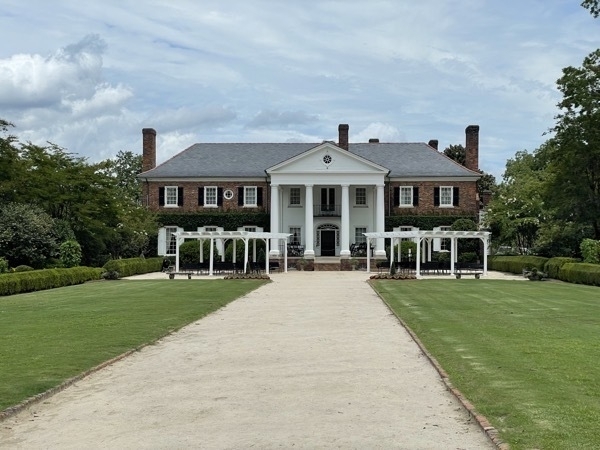 This home was built in 1936 and is the third home to be built on this location.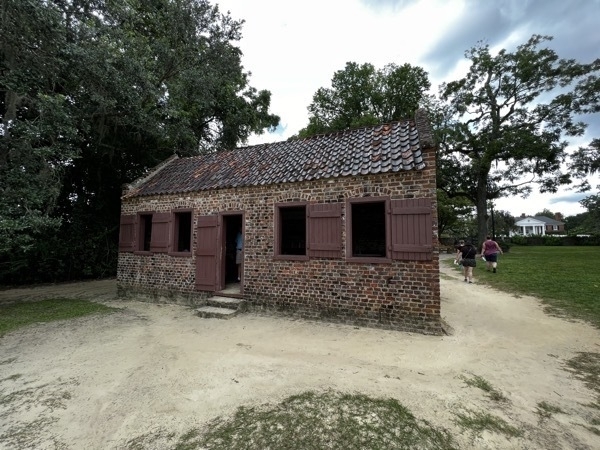 The most important historic structures on the property are the brick slave cabins located along Slave Street which date between 1790 and 1810. While the Horlbeck brothers have received credit for "building" many houses and public spaces in downtown Charleston using the brick from their plantations, enslaved workers had made the bricks and others accomplished the actual construction under the watch of the Horlbecks and their overseers. The work of talented enslaved people, with self-taught and acquired skills, including carpentry, mathematics, and geometry, were central to the construction and appearance of many Charleston-area structures. By 1850, these laborers produced 4 million bricks, by hand, per year. The fingerprints of these workers are still visible in the bricks of many of these historic sites. (McGill, Joseph (July 26, 2014). "Who Built Charleston | | The Slave Dwelling Project". )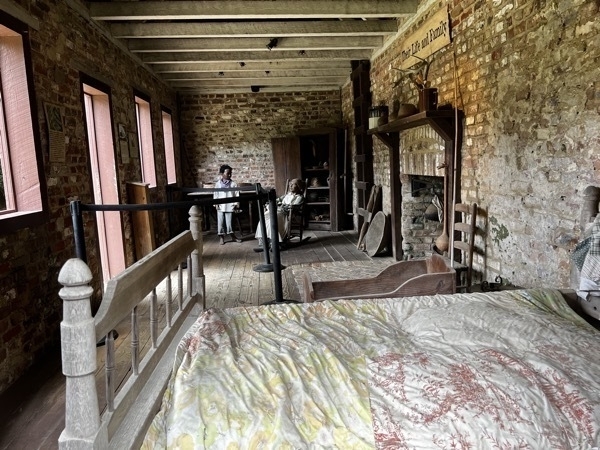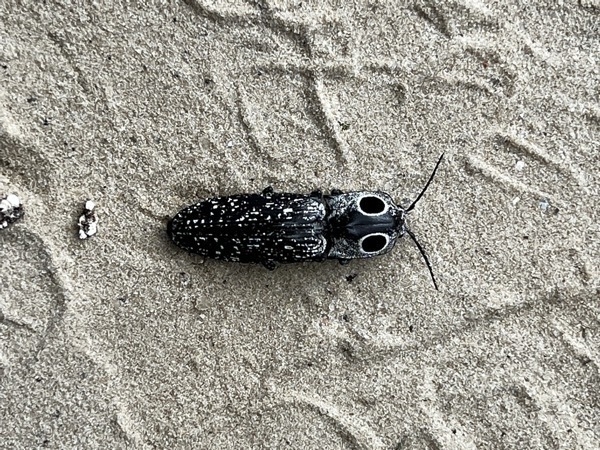 Eye Click Beetle that I spotted on the property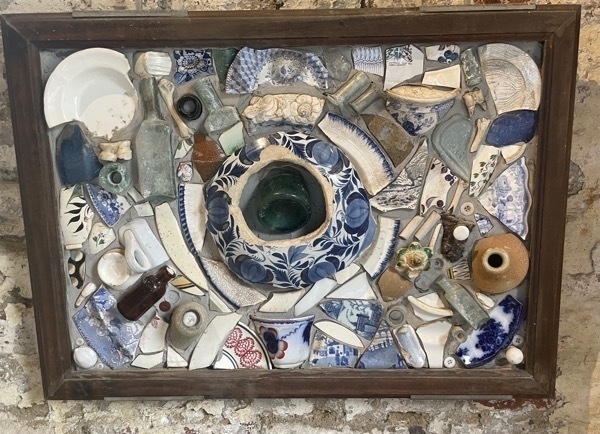 Stoneware found under the slave quarters
Old South Carriage Company
We took a horse and buggy tour with Old South Carriage Company which was really interesting! The tour covered more than 2.5 miles and 30 blocks in historic Charleston with a very  knowledgeable guide who shared interesting history.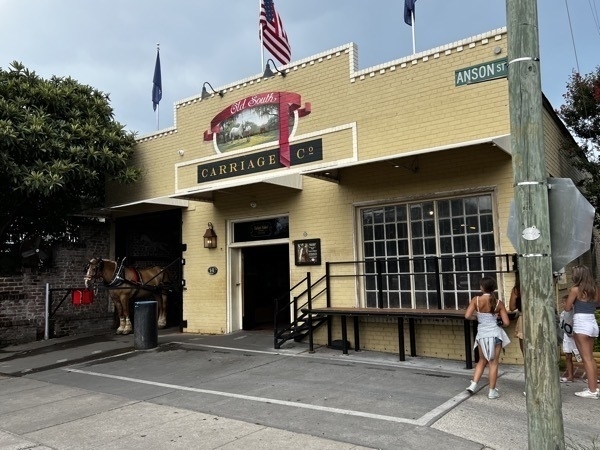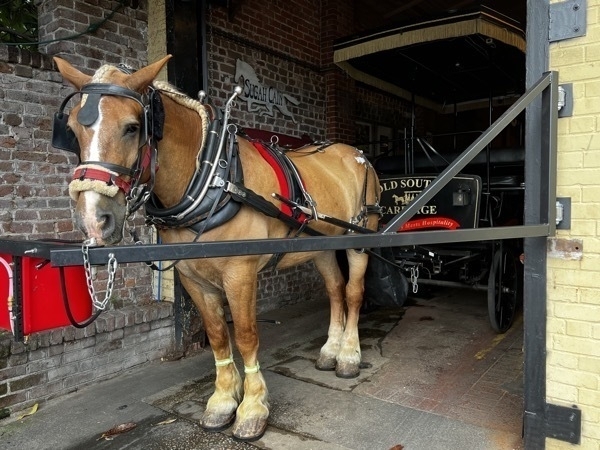 Charleston sits on the Woodstock fault line and experienced a major earthquake in 1886.  As a result many of the homes and buildings have earthquake bolts to bring the walls back in proper alignment.(four round bolts pictured below).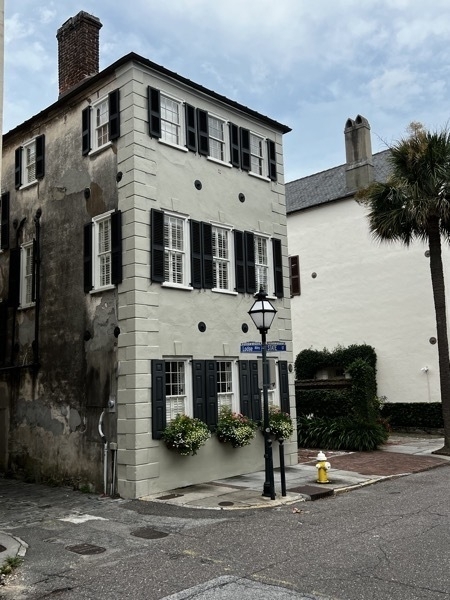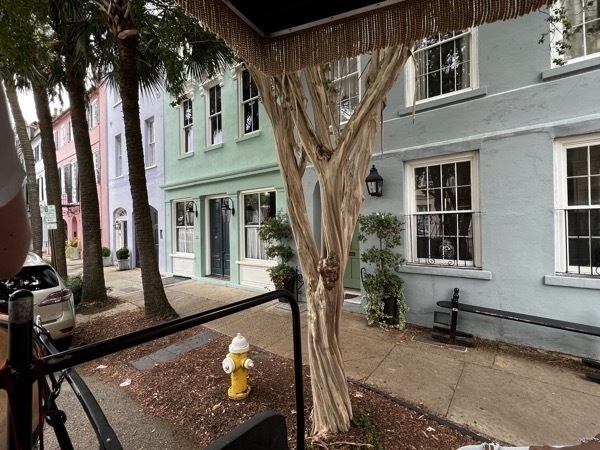 Rainbow Row is a row of pastel-colored historic homes located on East Bay Street, just along the Battery.These historic homes were first constructed around 1740 and were used by merchants who would run their business on the ground floor and live on the top floor. 
c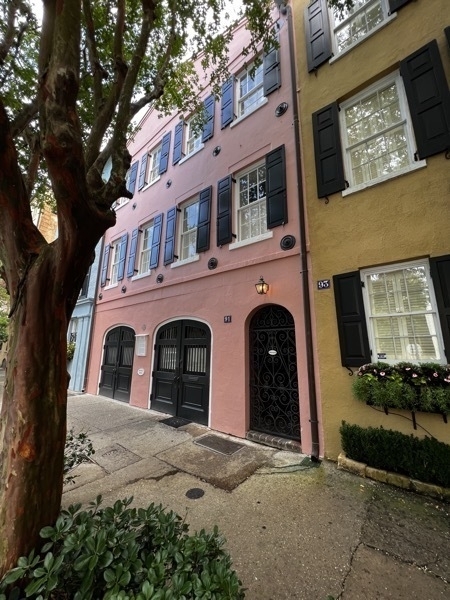 Inglis Arch House was constructed in 1778