The final stop of our two weeks in Ireland was Dublin.  We used the Big Red Bus to tour the city and then used a combination of the bus and walking to get to the different sites we wanted to see.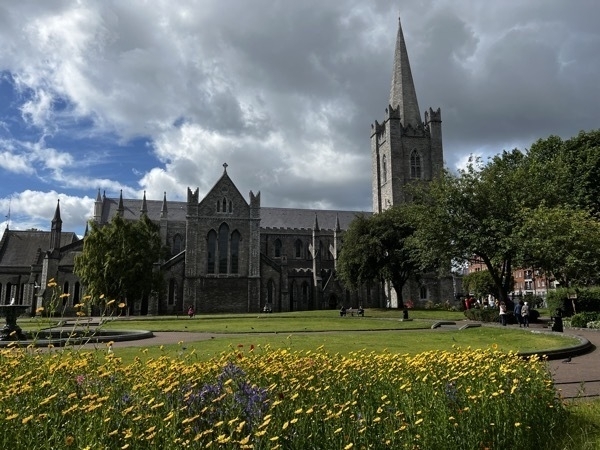 St. Patrick's Cathedral, the national cathedral for the Church of Ireland.It is over 800 years old and is the largest cathedral in Ireland.
St.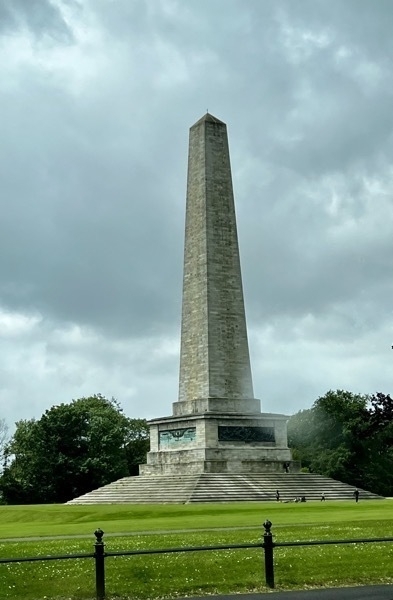 Wellington Monument is 203 ' tall and the tallest obelisk in Europe.  (The Washington Monument is 555' by comparison).  It is also know as the Wellington Testimonial, built to commemorate the victories of Arthur Wellesley, 1st Duke of Wellington. He is among the commanders who won and ended the Napoleonic Wars when the coalition defeated Napoleon at the Battle of Waterloo in 1815.  He also served twice as the prime minister and the United Kingdom.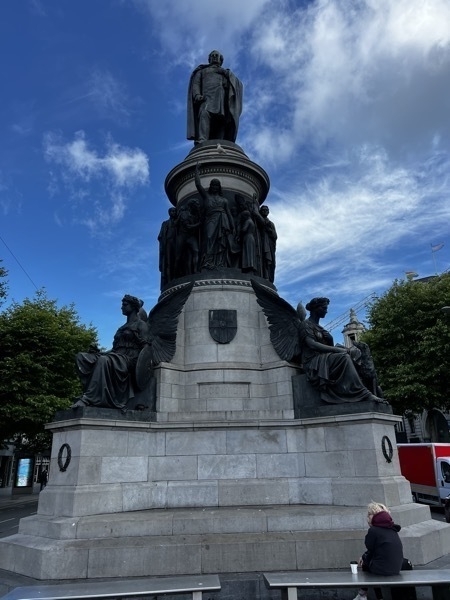 O'Connell Monument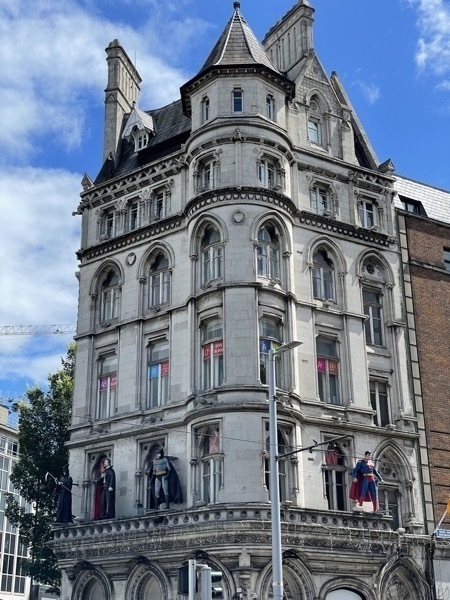 National Wax Museum —notice the superheroes!
Trinity College
 Trinity College was founded in 1592 and is Ireland's most prestigious university.  Admission is based exclusively on academic merit. It was established as a protestant university although Catholics were admitted from the beginning.  However, graduates had to take an oath that was objectionable to the Catholic Church.  That requirement was dropped in 1793, but there were other restrictions that did not allow professors, fellows or scholarships be awarded to Catholics.  Although Catholics were not banned from attending the University, the Catholic hierarchy discouraged it.  Women were first admitted in 1904 and now the president of the University is a woman named Linda Doyle.
A graduate assistant gave us a campus tour which was very interesting.  He told us his graduation ceremony was totally in Latin and when the students are awarded their degrees they are lined up by grade point average.

The Library of Trinity College is Ireland's largest research library and is legally entitled to a copy of every book published in Great Britain, Northern Ireland and Ireland.  Consequently the library receives over 100,000 new items every year and now contains over 5 million books. The Book of Kells (believed to have been created in 800AD, is an illustrated manuscript of the four gospels of the New Testament and is by far the Library's most famous book and is in the Old Library.