Day 7-Dunguaire Castle, Cliffs of Moher and Doolin
Dunguaire Castle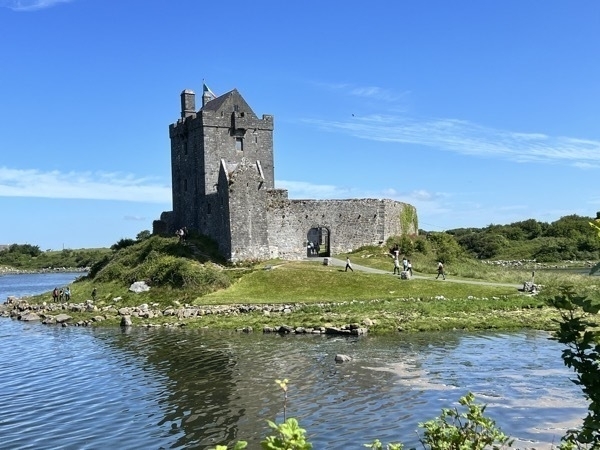 This Tower House was built in 1520. The ground floor area of the castle was used to store produce-.  The 9'2" thick walls kept a constant temperature. Barrels held water, wine or salted meat and fish. The vaulted ceiling was customary in Irish Tower Houses. Wickerwork basketry mats and timbers were used as supports during construction while the mortar was wet, to shape the archway. These were removed when the mortar dried, however some marks from the wickerwork can be seen today.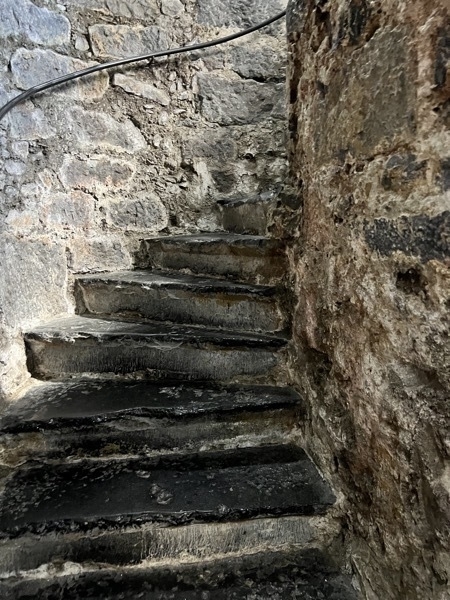 The castle was a ruin when purchased in 1954 by Lady Christobel Amptill.  She restored the castle and added a kitchen and a bedroom.  She lived there until 1972.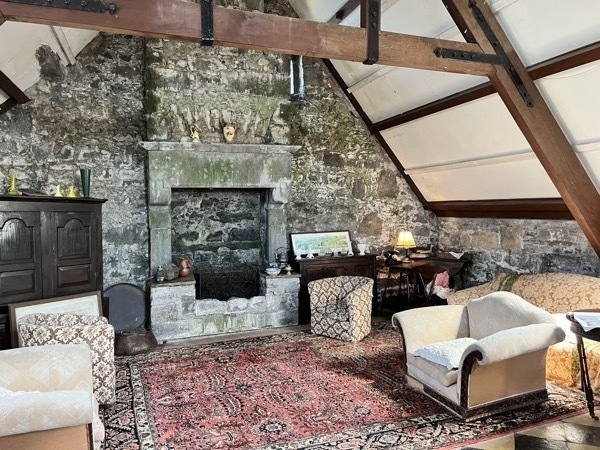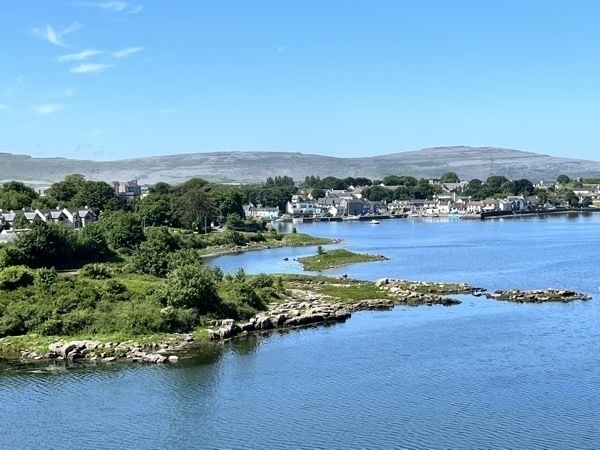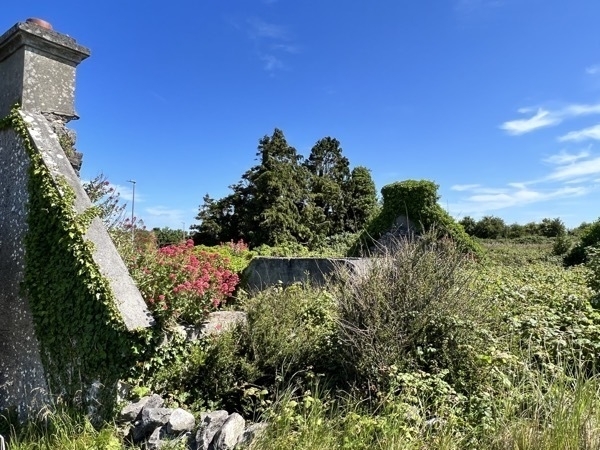 The ruins of a house near the castle
The Cliffs of Moher
The Cliffs of Moher stand more than 650' high above the Atlantic Ocean.1,865 miles to the west lies the Island of Newfoundland and North America.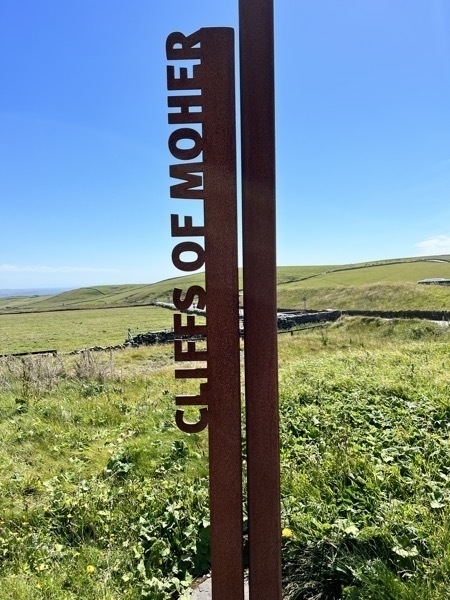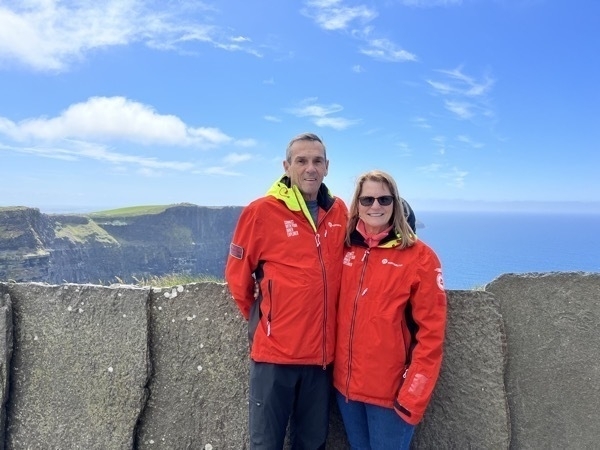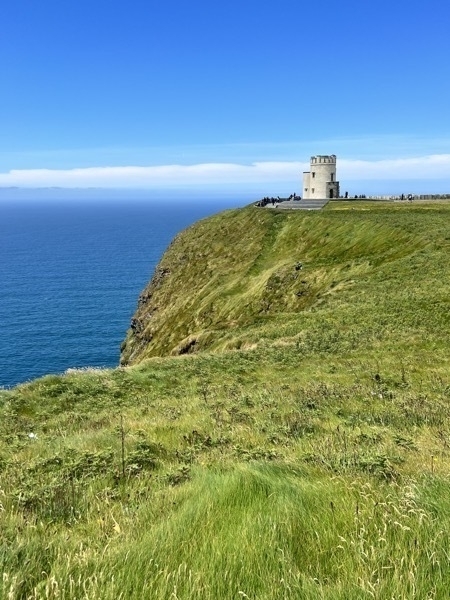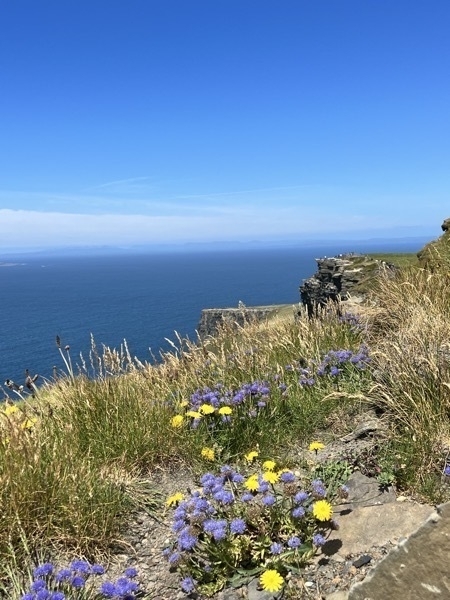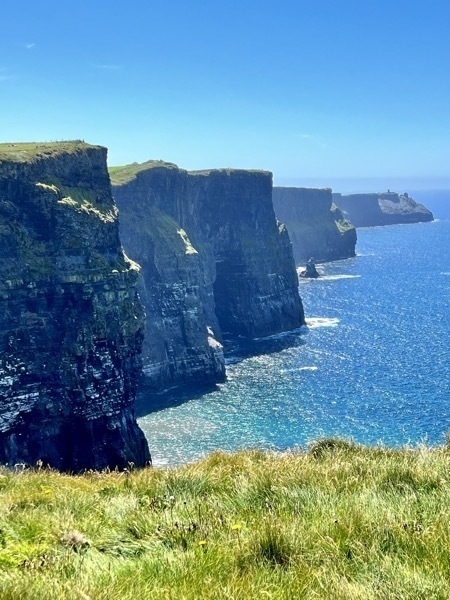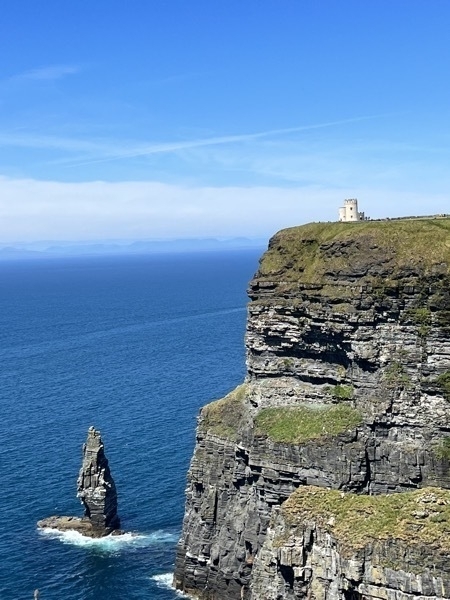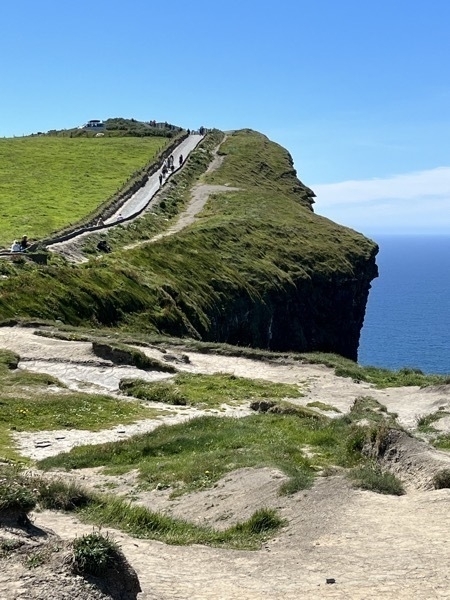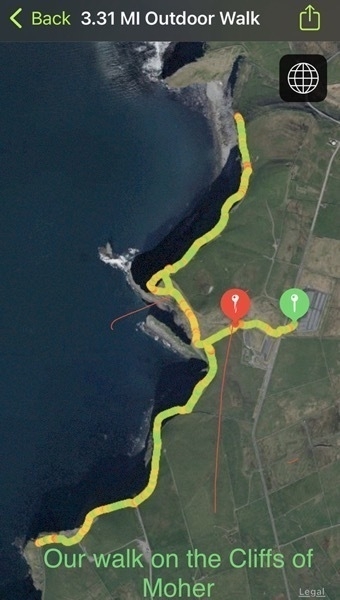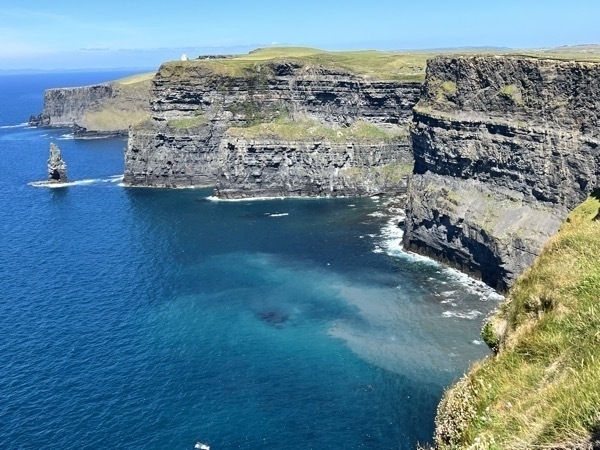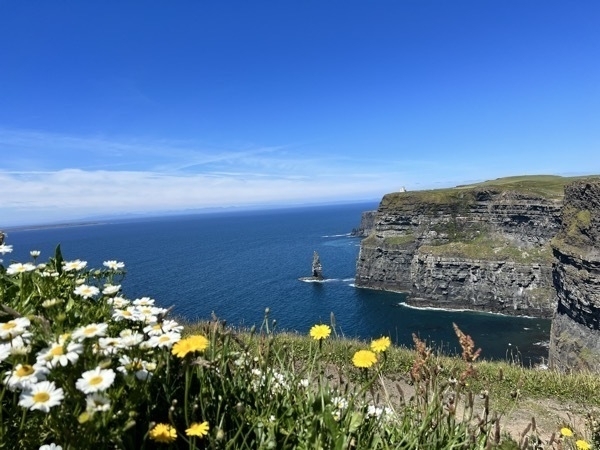 We stayed at Knockaguilla B&B near Doolin.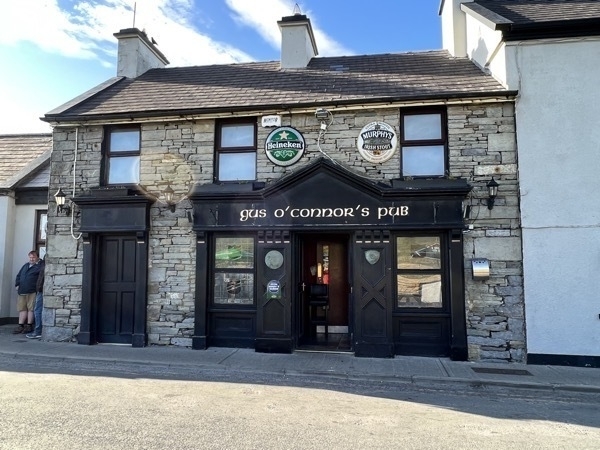 We ate dinner at O'Connor's Pub in Doolin.  Can you guess who ate what for dinner tonight???