Ireland-Day 6 - Westport to Galway
Kylemore Abbey
Kylemore Abbey was our first stop this morning. Kylemore Castle was built in 1868 as a private home for the family of Mitchell Henry, a wealthy doctor from London whose family was involved in textile manufacturing in Manchester, England. The construction of the castle began in 1867, and took the total of one hundred men and four years to complete. The castle covered approximately 40,000 square feet and had over seventy rooms with a principal wall that was two to three feet thick. There were 33 bedrooms, 4 bathrooms, 4 sitting rooms, a ballroom, billiard room, library, study, school room, smoking room, gun room and various offices and domestic staff residences for the butler, cook, housekeeper and other servants.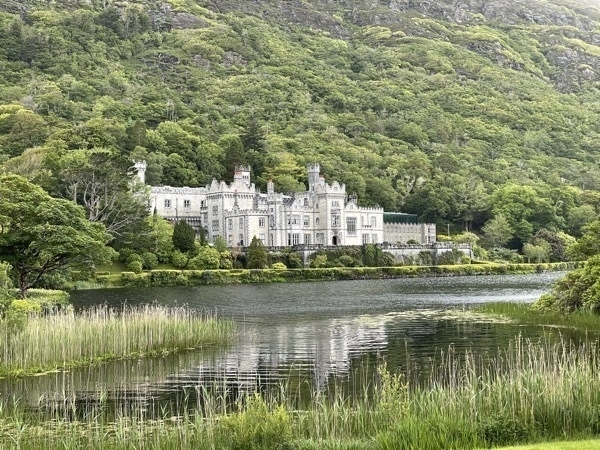 The castle was sold to the Duke and Duchess of Manchester in 1903, who resided there for several years before being forced to sell the house and grounds because of gambling debts. In 1920, the Irish Benedictine Nuns purchased the Abbey castle and lands after they were forced to flee Ypres, Brussels during World War I.
The nuns provided education to Catholic girls, opening an international boarding school and establishing a day school for girls from the locality for almost 100 years before they closed the school in 2010.
Since 2015, the Abbey has a partnership with the University of Notre Dame of the US. The abbey hosts academic programmes for Notre Dame students, and the university renovated spaces in the abbey.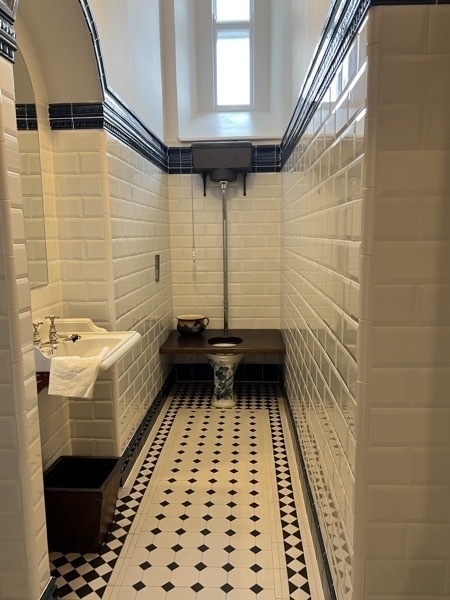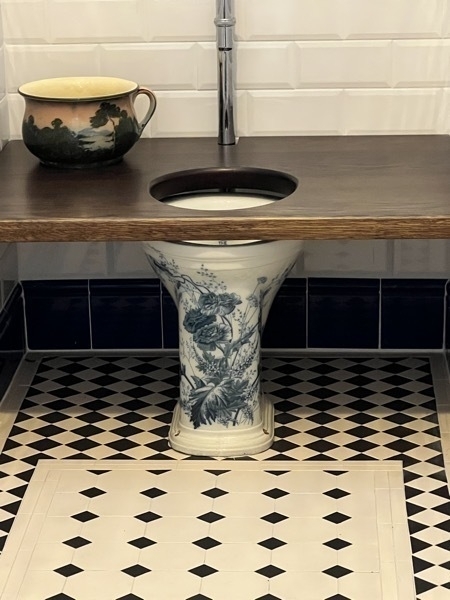 This is the fanciest base on a toilet that I've ever seen!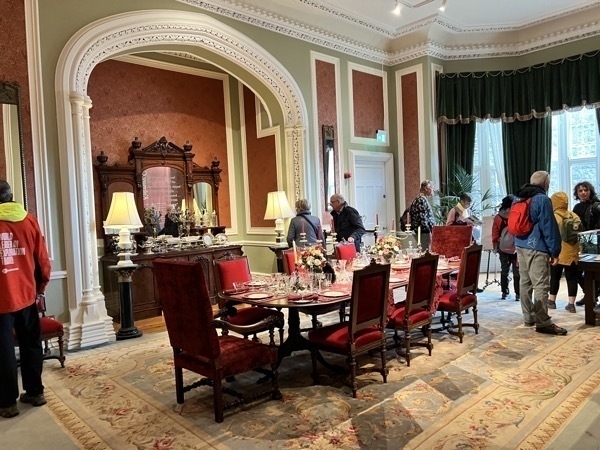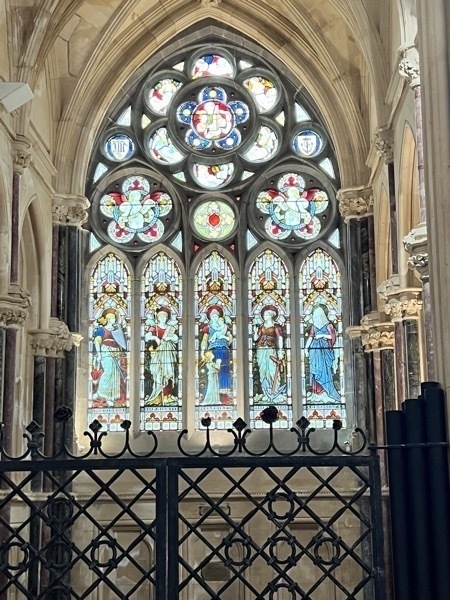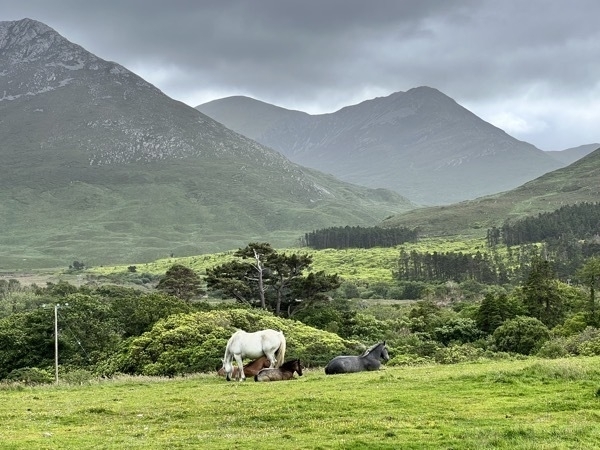 These are Connemara Ponies, Ireland's native pony breed, originated here in Connemara,. In the 16th Century the Spanish Armada sank off the Galway coast.There were a number of Andulusian horses aboard the ship who swam ashore and mated with the wild mountain ponies.It is believed the Connemara pony originated from these matings.
In the past, the Connemara pony played a large role in rural Connemara life. Traditionally a working pony on the farm.their many uses included bringing turf from the bog, drawing seaweed from the shore, and transporting the family to Masson a Sunday. These tasks were often carried out while rearing a foal. The foal provided a family with an additional source ofincome when sold.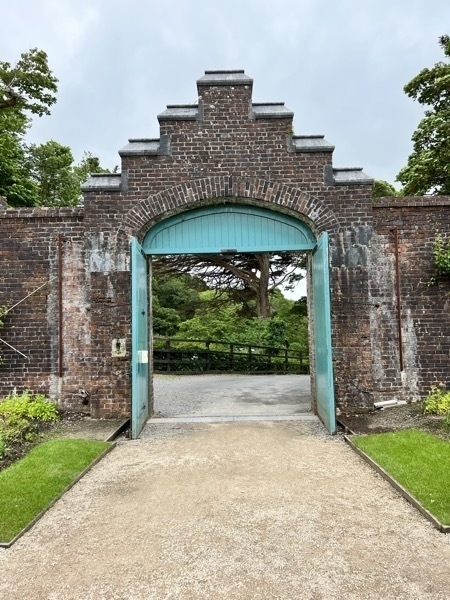 There is a beautiful walled garden behind the Abbey.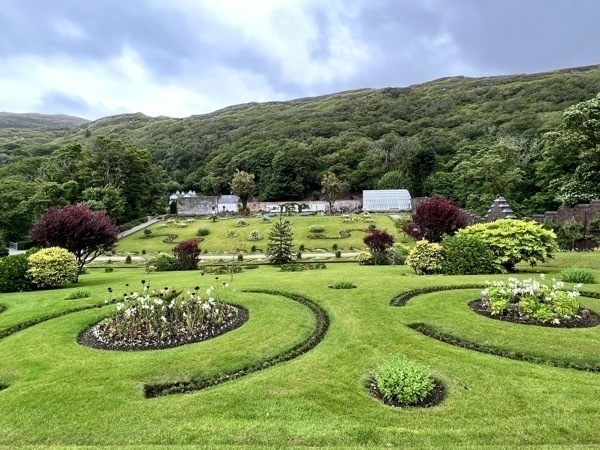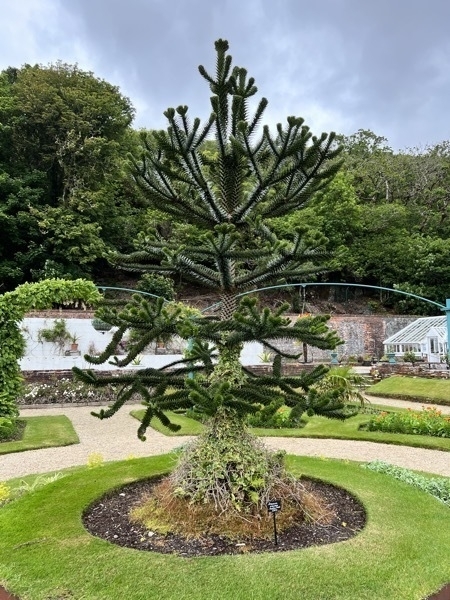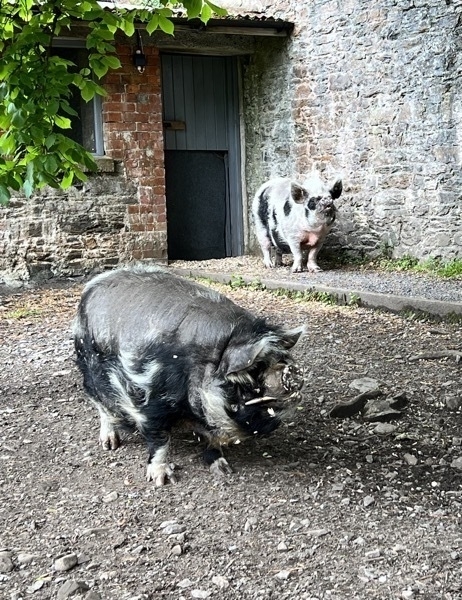 This is Gloria, a kunekune pig, and her friend Ken. We were there for their noon feeding of some sort of grain.  That's what Ken has all over him.  Look closely at those ugly tusks growing from his mouth.
 Connemara National Park
The park is one of six National Parks in Ireland.  There is no charge to enter the park. There are three main trails for hiking and the best is to the top of Diamond Hill.  Although these National Parks are beautiful, they are quite small when compared to ours in the US.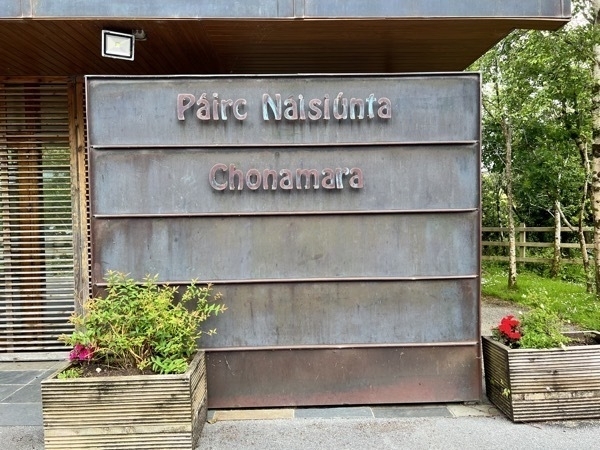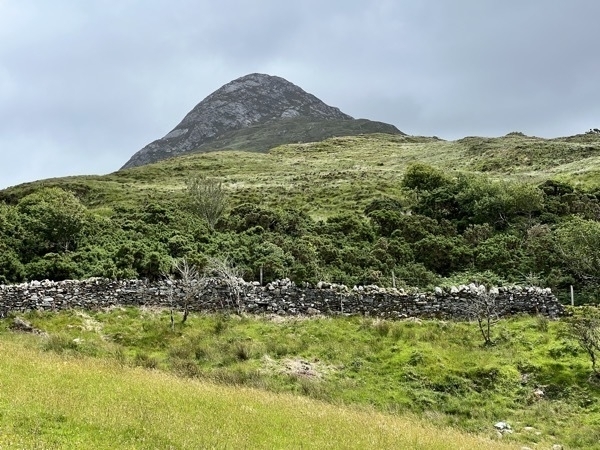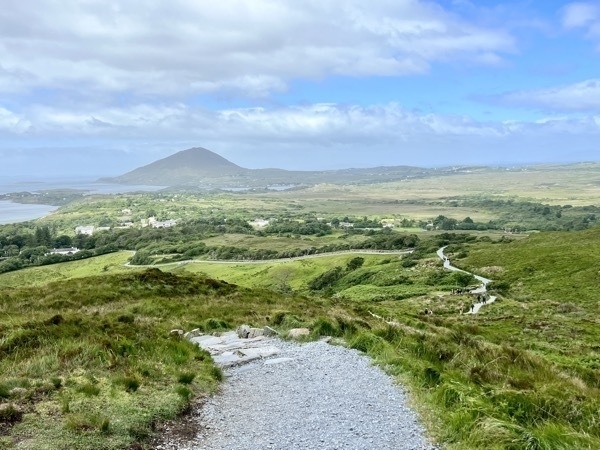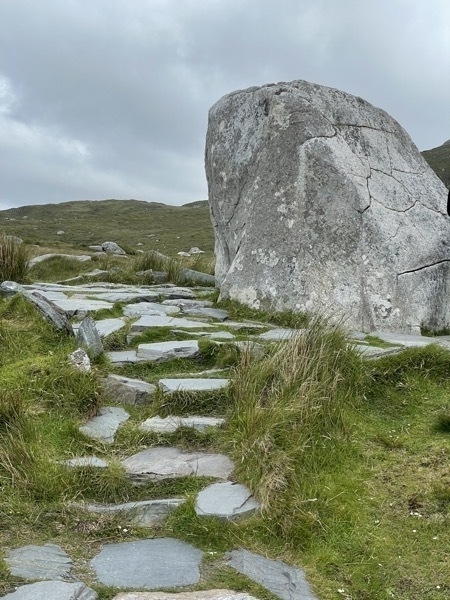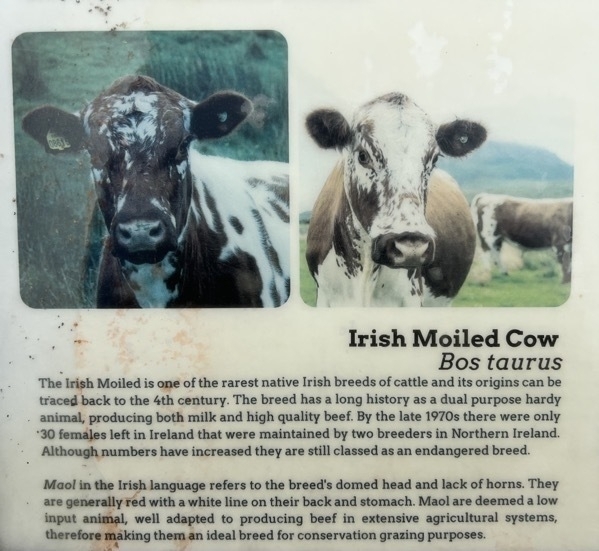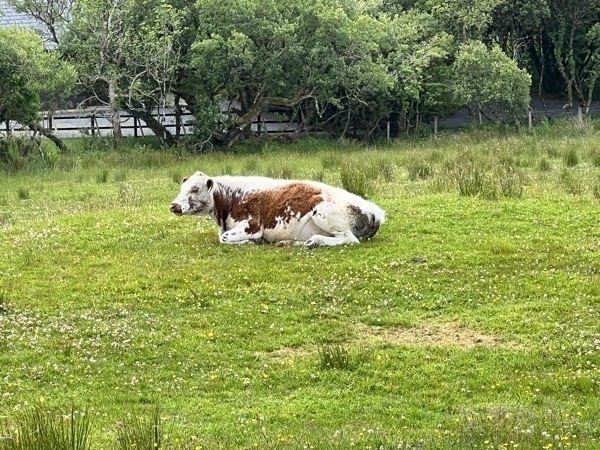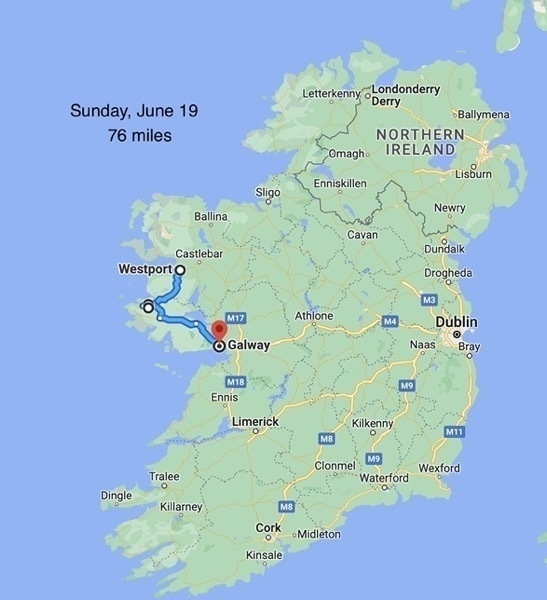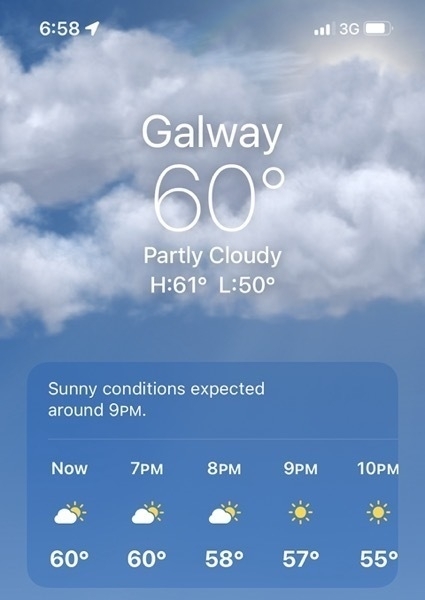 We spent the night at the B&B Kilgree House in Galway.  
W