We drove from Miami down through the Florida keys to Key West where we stayed at Knowles House Bed & Breakfast.  This was a wonderfully quaint home built over 150 years ago and within walking distance of Duvall Street and all the other business in the touristy part of Key West.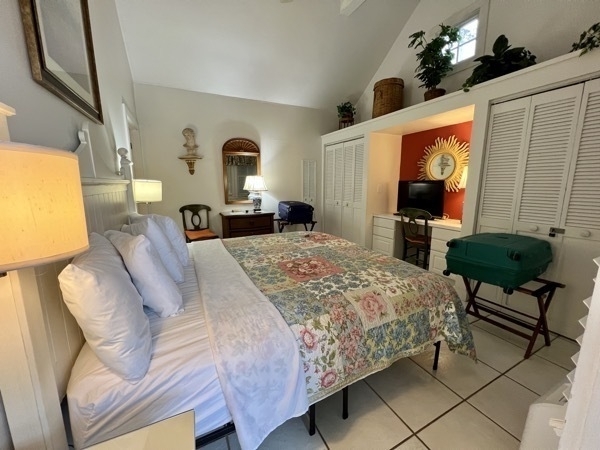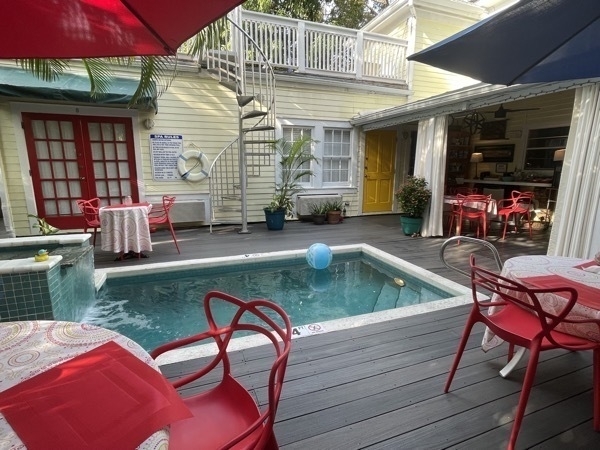 As soon as we set down our luggage we headed out to walk to the southernmost point of the United States to take advantage of the iconic marker photo opportunity.  The marker was only 1.6 miles from the Knowles House.  After getting our picture taken we headed to Duvall Street where we spent the evening walking in and out of shops and listening to music as we passed the bars and restaurants .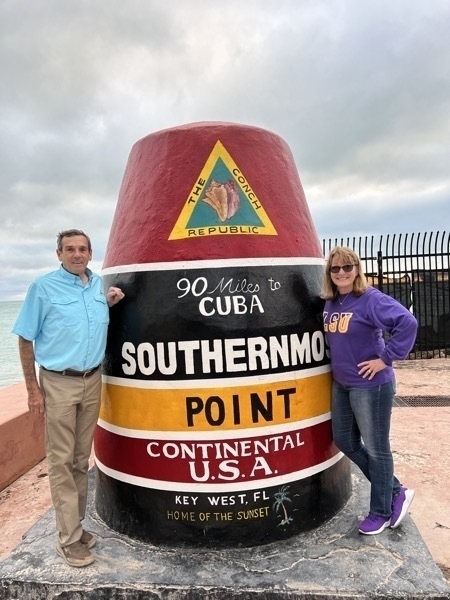 We ate dinner at the Sunset Pier while enjoying the music, the sunset, and the boats passing.