Day number 102 of our summer road trip and we are back home in Lake Charles.
During our summer adventure we travelled through 17 states - Texas, Arizona, New Mexico, California, Nevada, Oregon, Washington, Idaho, Montana, Wyoming, North Dakota, South Dakota, Colorado, Kansas, Missouri, Arkansas and Louisiana.  America is such a beautiful country with such diversity in landscapes from the flatlands of Louisiana to the mountains and beyond.
We drove our 2015 Tiffin 35 QBA Open Road and towed a 2014 Honda CRV,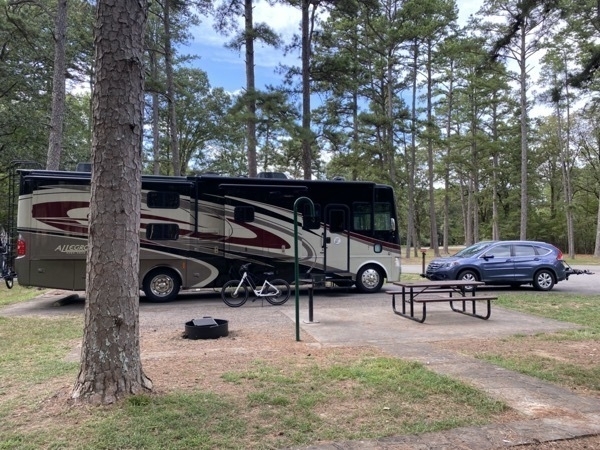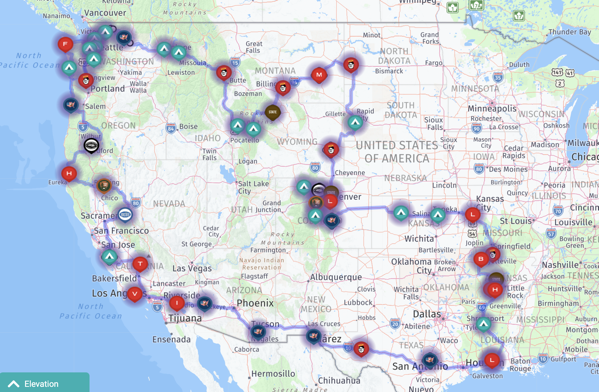 We visited16 magnificent National Parks starting with Joshua Tree, Channel Islands, Sequoia, Kings Canyon, Pinnacles and Lassen Volcano in California, In Oregon we visited Crater Lake and in Washington we toured Mt. Rainier, Olympic and North Cascades. Teddy Roosevelt was our destination in North Dakota and In South Dakota we went to Wind Cave National Park. We stayed in Grand Teton National Park in Wyoming and drove through Yellowstone.  In Colorado we toured Rocky Mountain National Park. Our final national park was Hot Springs National Park.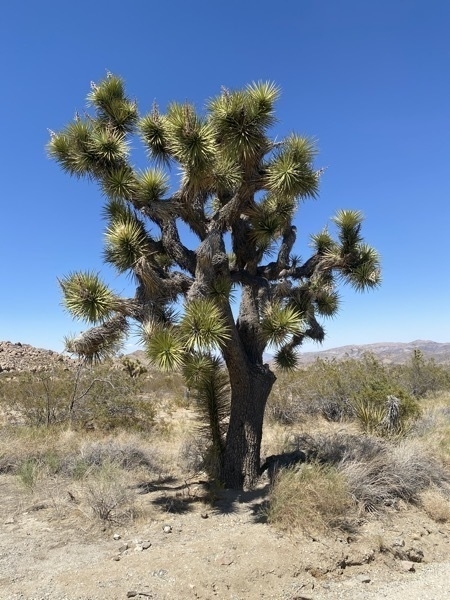 A Joshua Tree in Joshua Tree National Park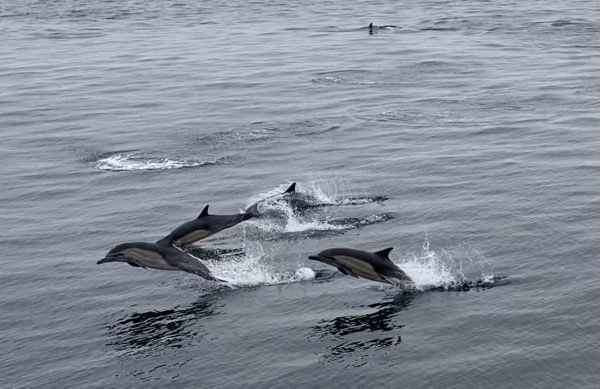 We saw thousands of dolphins on our boat ride to Channel Islands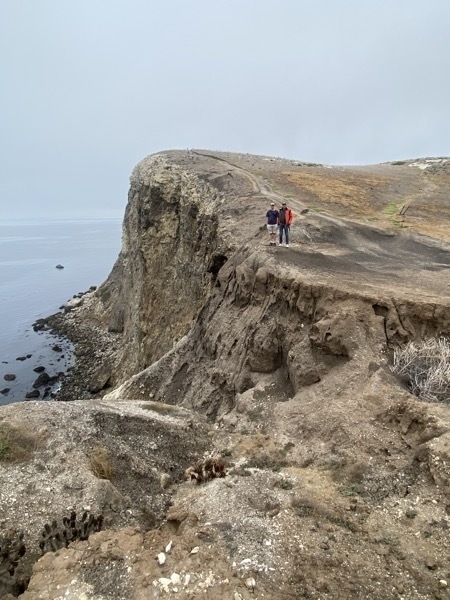 Hiking on the Santa Cruz Island of the Channel Islands
\We joined our friends Ken, Linda, grandsons Dylan and Drew, Ed, and Tracey in California before we went to Sequoia National Park. We also had our grandson Ben since we left home.  He said with us for 62 days before we flew him home from Denver.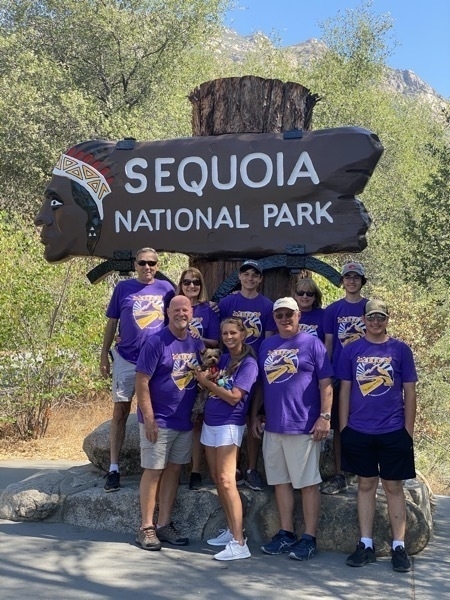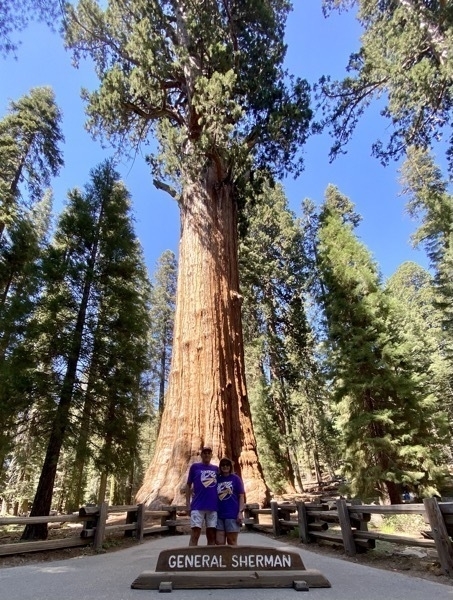 Sequoia National Park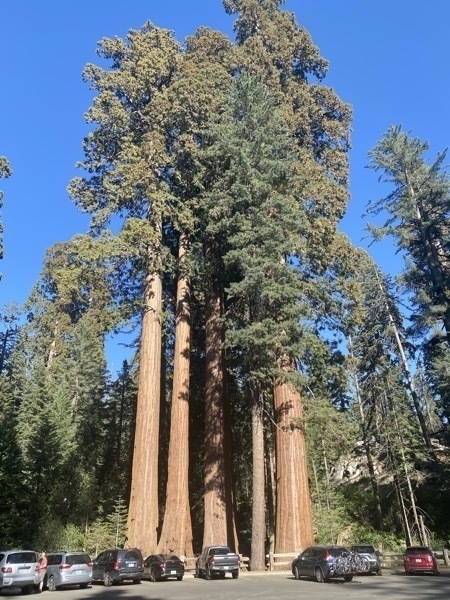 Kings Canyon National Park
$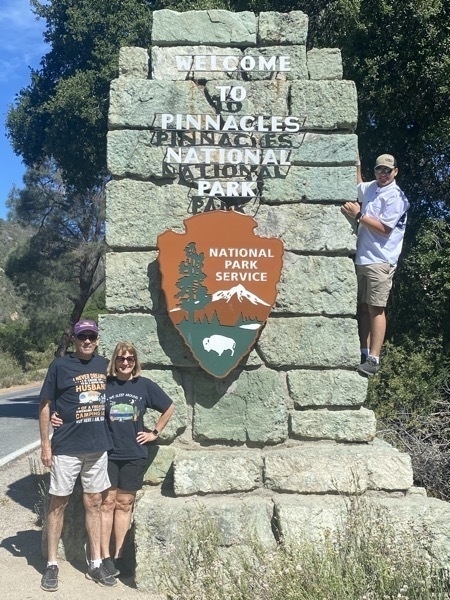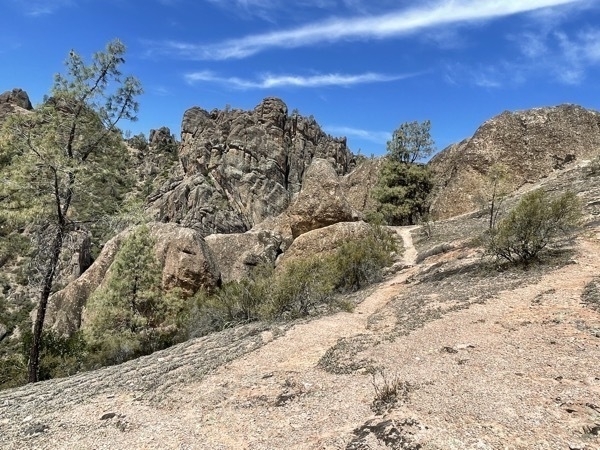 Pinnacles National Park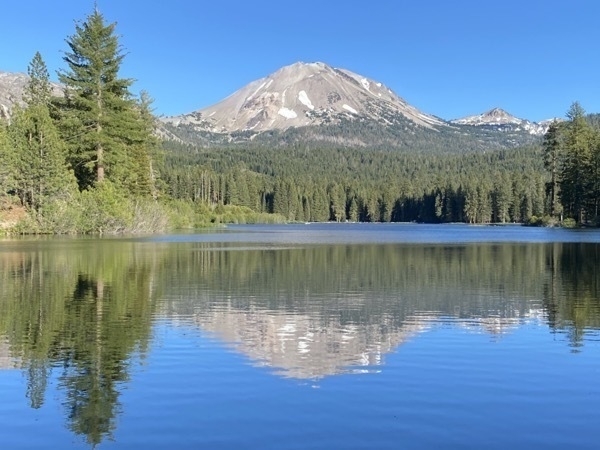 Lassen Volcano National Par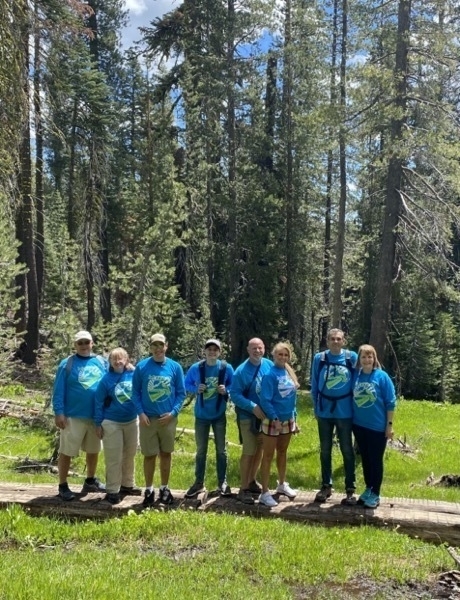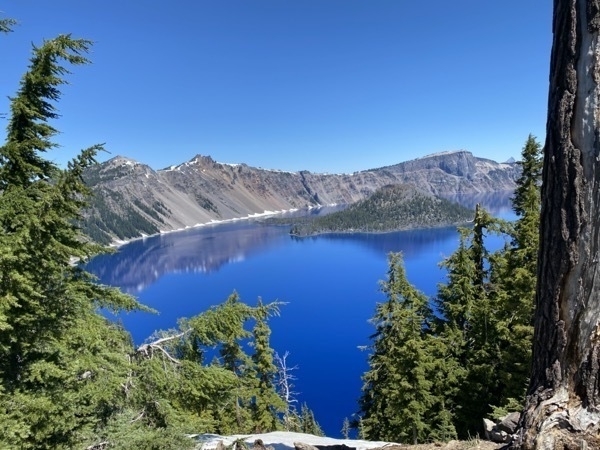 Crater Lake National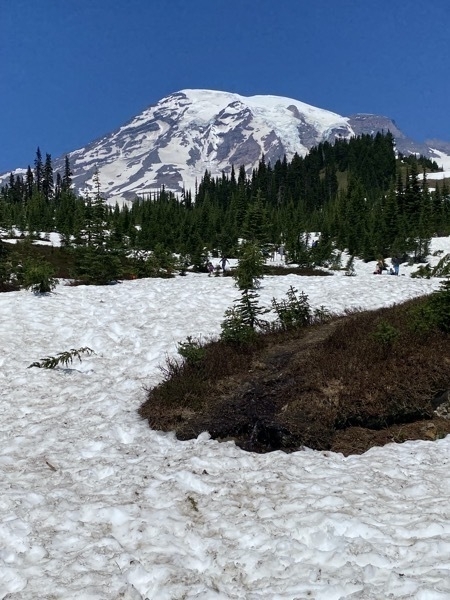 Mt. Ranier National Park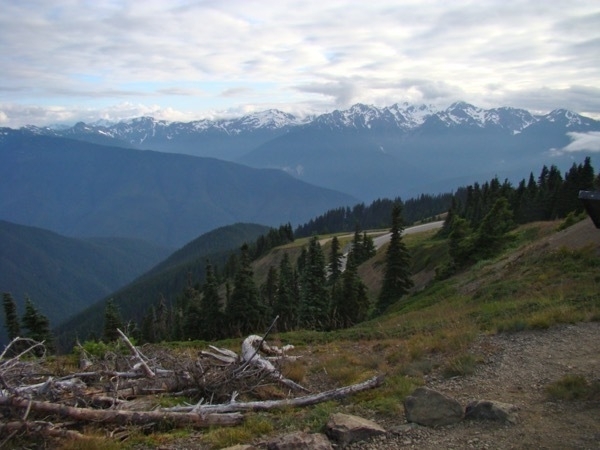 Hurricane Ridge at Olympic National Park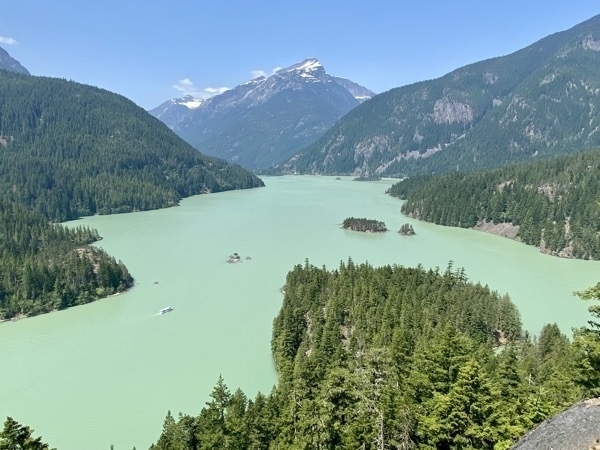 North Cascades National Park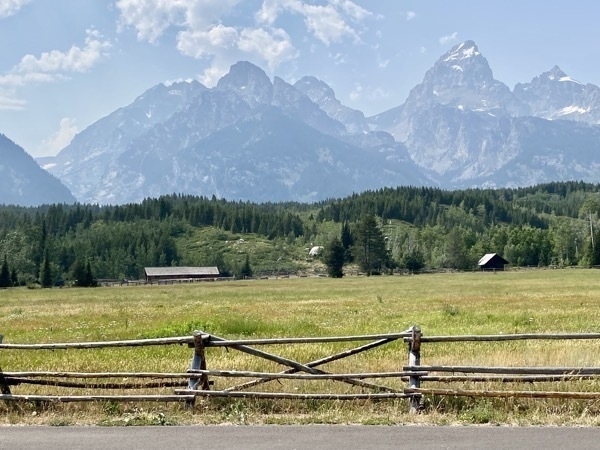 Grand Teton National Park (hazy from CA fires)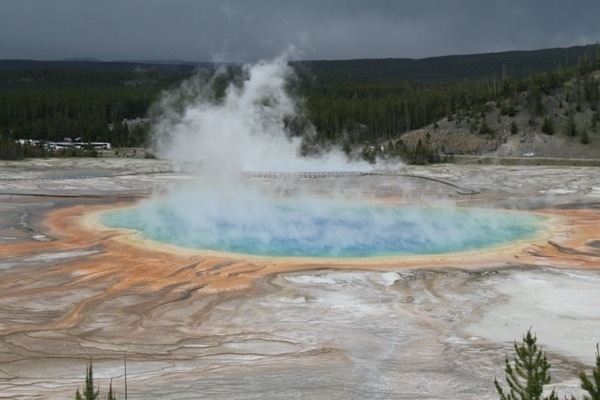 Yellowstone National Park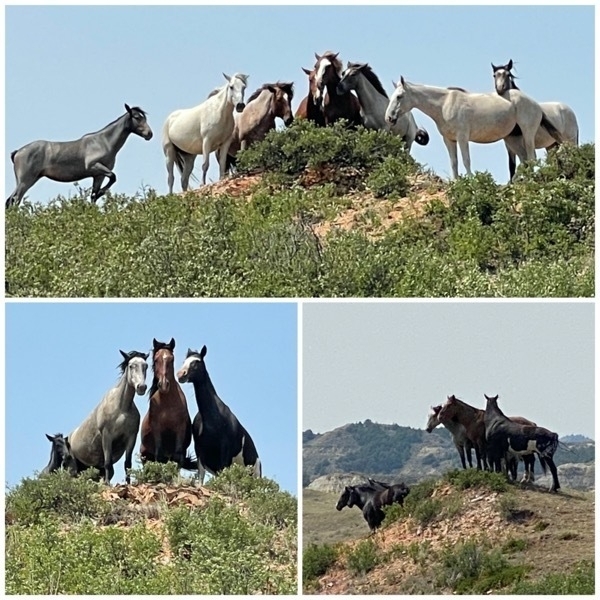 Teddy Roosevelt National park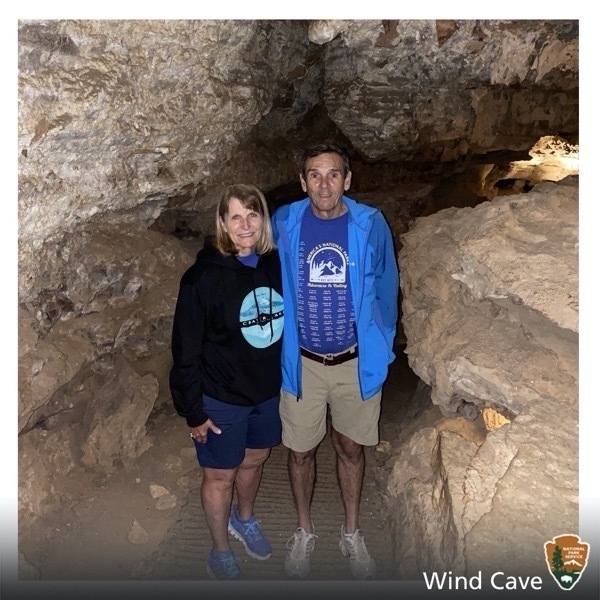 Wind Cave National Park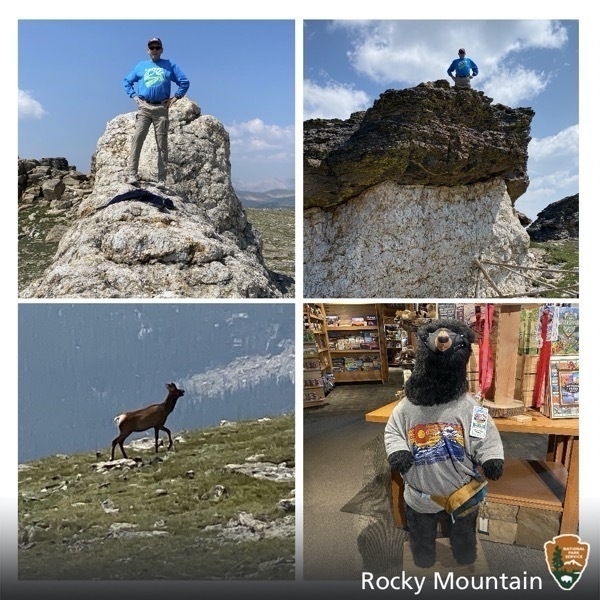 Rocky Mountain National Park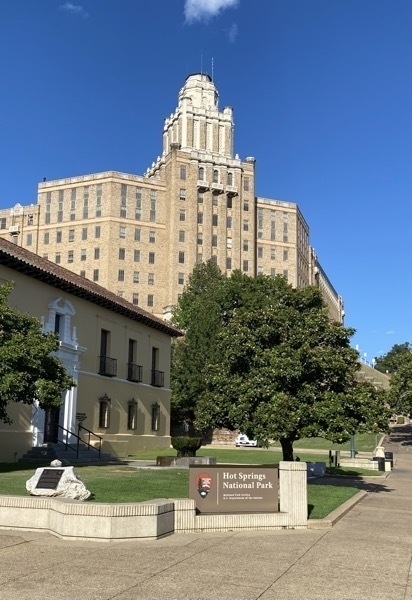 Hot Springs National Park
After this trip we have visited 49 of our nation's National Parks and have been truly blessed by all that we were able to see and do.  We enjoyed many miles of hiking, riding our bicycles and driving through spectacular scenery. Although we had many days of record high temperatures, we were also blessed to have only three days of rain.
So, now that we are home, here are the statistics from our trip:
We drove a total of 11,823 miles - 8,184 in the motorhome and 3,639 miles in the car. An average of 115.91 per day.
Our last campground was the Shreveport/Bossier City KOA for $48.85.  Campground total is  3,829.46
 or an average of $38.40 per night
Eating out and groceries total $2,956.94  or an average of $29.87 per day.
Gasoline cost $4,014.01 or a total of 39.35 per day
Grand total of Gas, food and campgrounds =$10,800.41
We spent $44.50 on tolls,
$124. to wash clothes ,
$104 to  wash car and rv,
$1,607.41 for Shows and Entrance fee
$174.01 on clothes
$225.12 for souvenirs 
TOTAL COST OF 102 DAYS OF TRAVELING = $15,284 OR $149.84 PER DAY