Hot Springs National Park - Day 100
Hot Springs became a national park on March 4, 1921 but before that it was known as Hot Springs Reservation.The Reservation was initially created by an act of the United States Congress on April 20, 1832 to be preserved for future recreation.  This was before the concept of National Parks was developed.  This was the first time that land was set aside by the U.Sl government to preserve its recreational value and use.
The city of Hot Springs was incorporated in 1851. In the early 1900s it was known as the home to Major League Baseball spring training.;  Later it was also known for illegal gambling, speakeasies during the Prohibition era, and gangsters such as Al Capone, horse racing at Oaklawn Park, the Army and Navy Hospital, and 42nd President Bill Clinton. 
The entire Bathhouse Row area is designated as a National Historic Landmark District.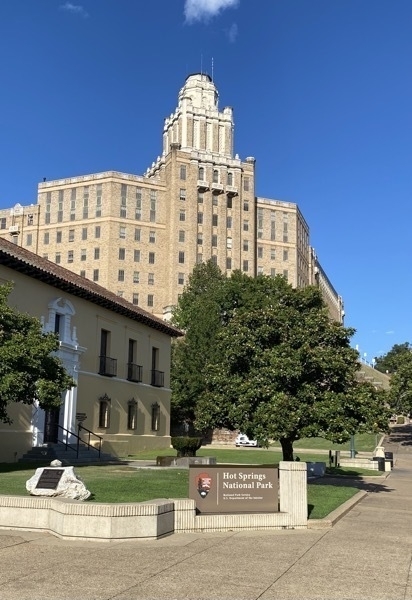 Listed on the National Register of Historic Places as the "Army and Navy General Hospital Historic District," this building was built in 1933 and is now being used as the Arkansas Career Development Center.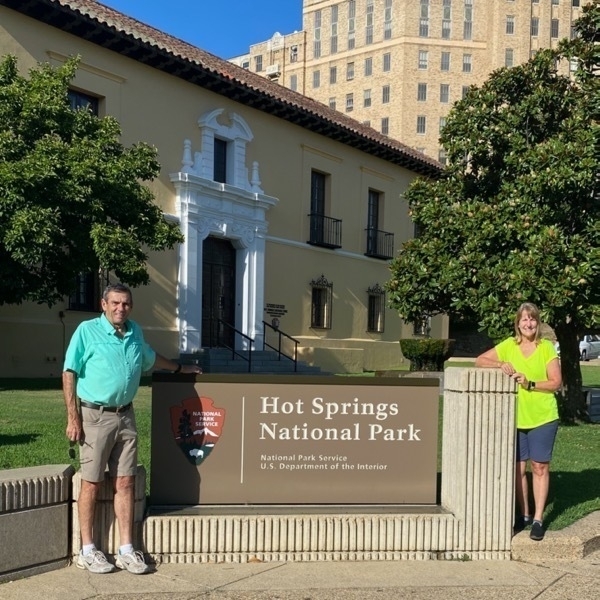 The Buckstaff and Quapaw Baths (pictured below) are the only two bathhouses still used for that purpose.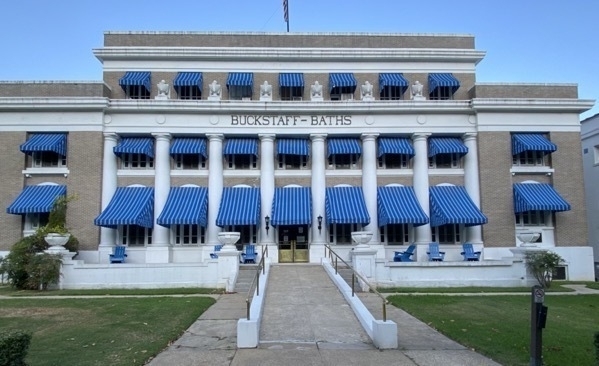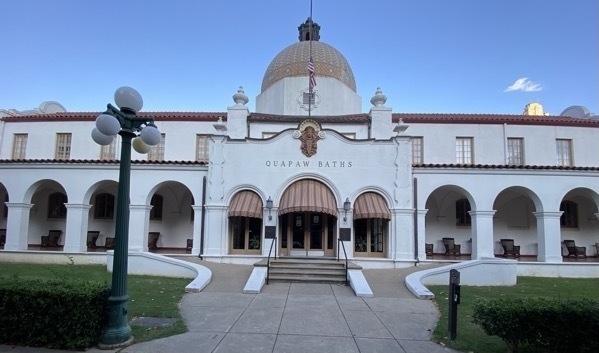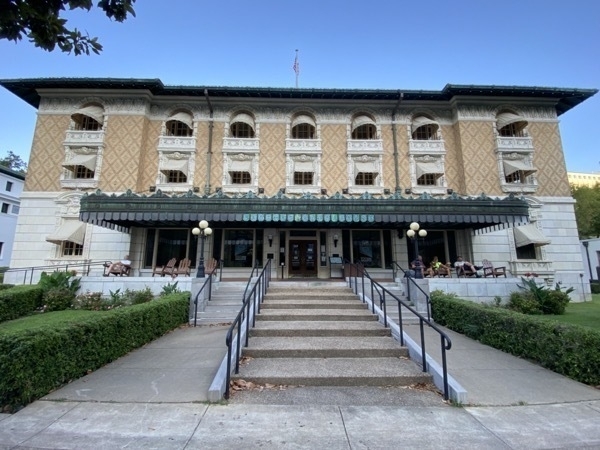 The Fordyce Bathhouse is now used as the national park visitor's center. The picture below is a stain glass window inside.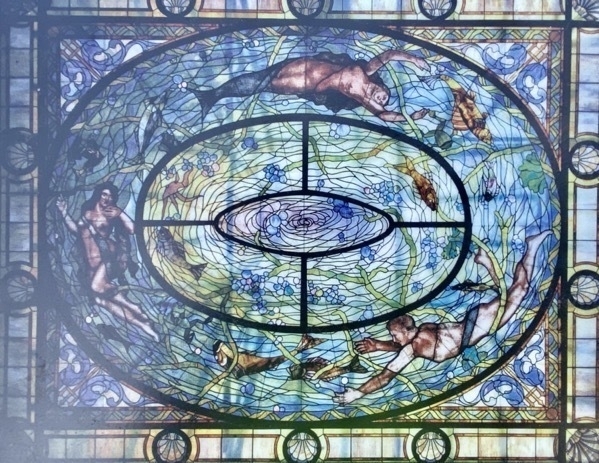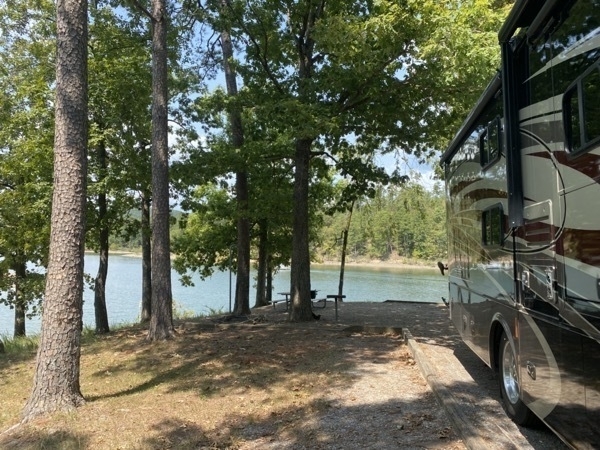 Our campsite #17 at Crystal Springs Campground and Marina
Trip Statistics:
We have driven 7,947 in the motorhome and 3,639 miles in the car for a total of 11,646 miles
Crystal Springs Campground was $11.  Campground total is 3,829.46 or an average of $38.69 per night
Eating out and groceries total $2,956.94  or an average of $29.87 per day.