Bentonville, Arkansas Days 95-97
Bentonville is someplace special! It is the birthplace and world headquarters of Walmart, the world's largest retailer.  The family has been very philanthropic in the funding for parks, bike trails and the arts.  Ann Walton founded Crystal Bridges which is a stunning gallery of art.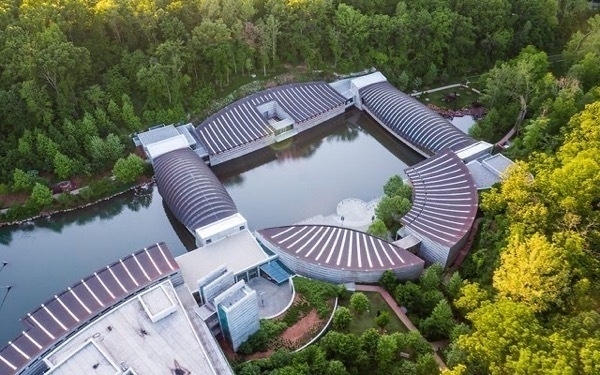 Crystal Bridge Art Museum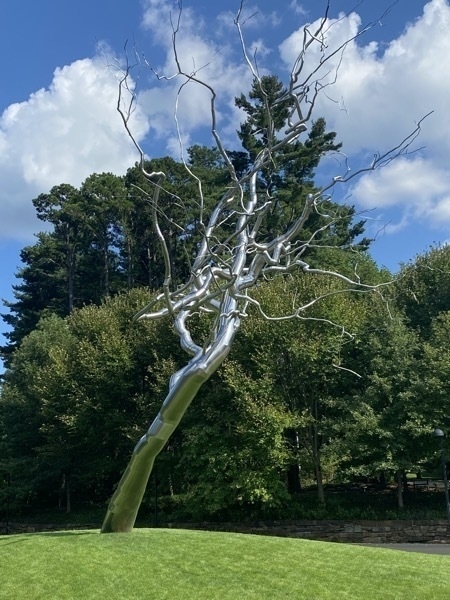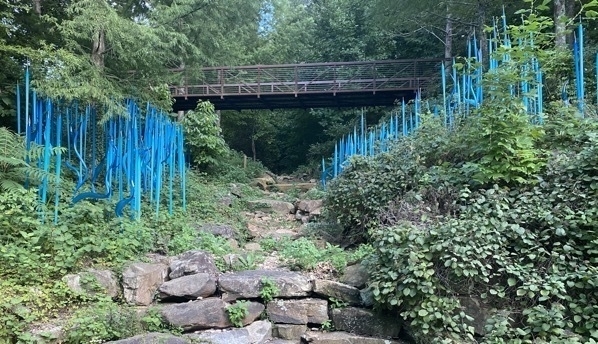 Chihuly gardens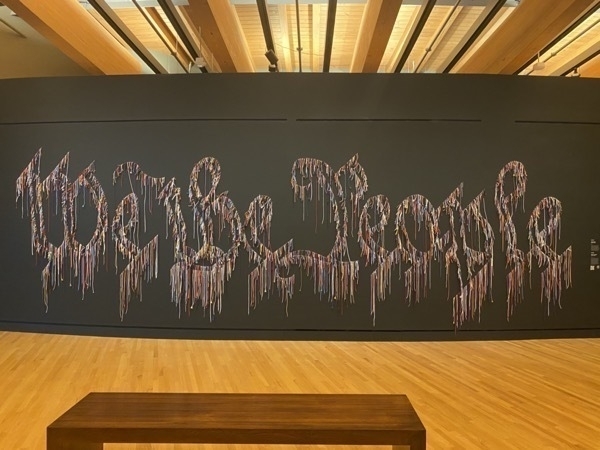 "We the People" in string art.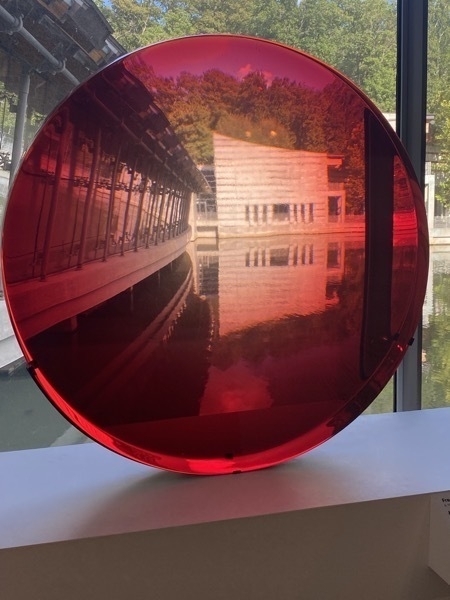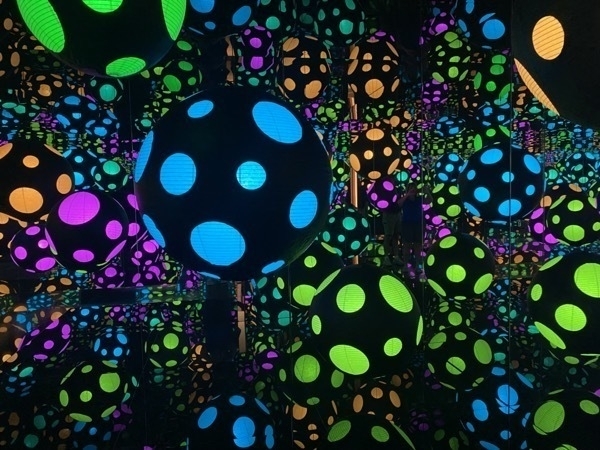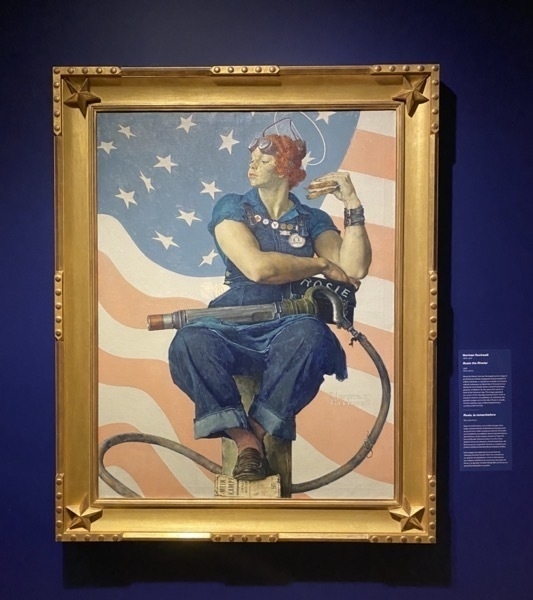 This is the original Rosie the Riveter painted by Norman Rockwell.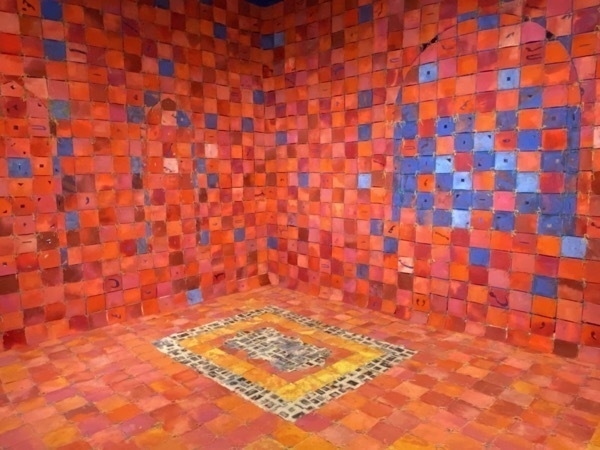 Bachman-Wilson home designed by Frank Lloyd Wright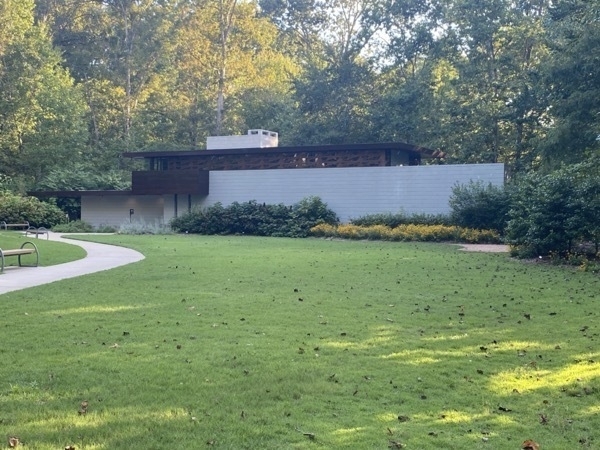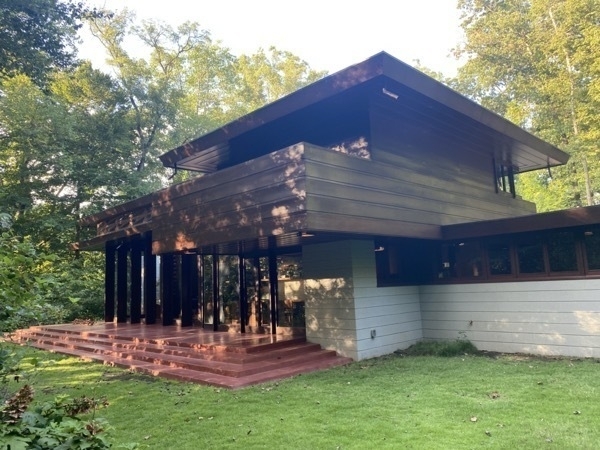 This is the Bachman-Wilson come which was  originally designed by Frank Lloyd Wright in 1954 for Abraham Wilson and his first wife, Gloria Bachman.  Crystal Bridges acquired the home and had it  moved from New Jersey where it was originally located and reassembled here in 2004.
Mildred Cooper Memorial Chapel

Mildred Cooper Memorial Church is the perfect venue for a wedding. The walls are constructed with 15 main arches, within each arch are three or four Gothic arches.There are 4,460 sheets of glass and 31 tons of steel.
Bentonville, Rogers, and Bella Vista Bicycle Trails
Bentonville has some of the best singletrack trails, paved pathways, and on-road routes in the country.The bicycle trails that we road through this area are very well maintained and very enjoyable to ride.  There are banked and hilly dirt bike paths that go up the mountains and also run parallel to the paved bike paths.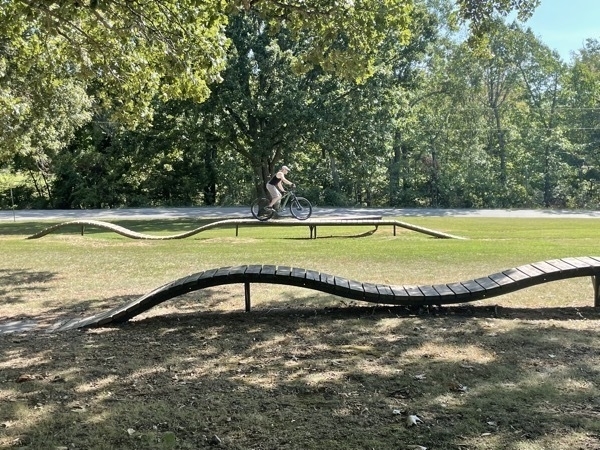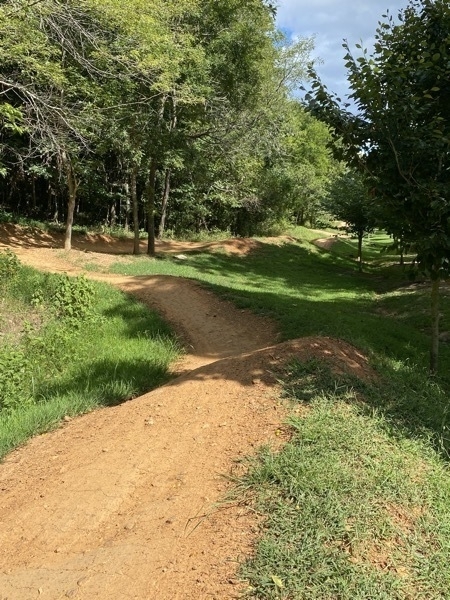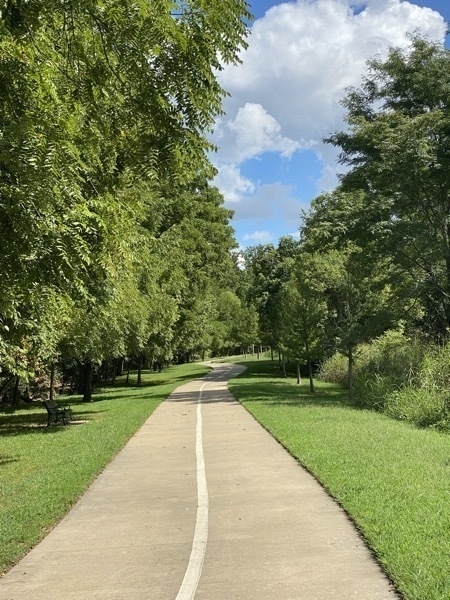 S.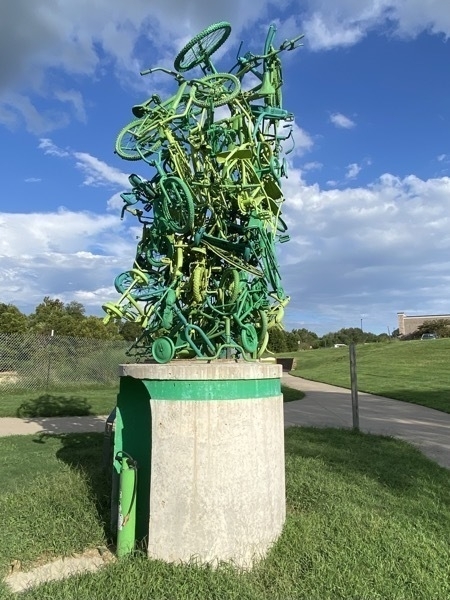 Walmart Museum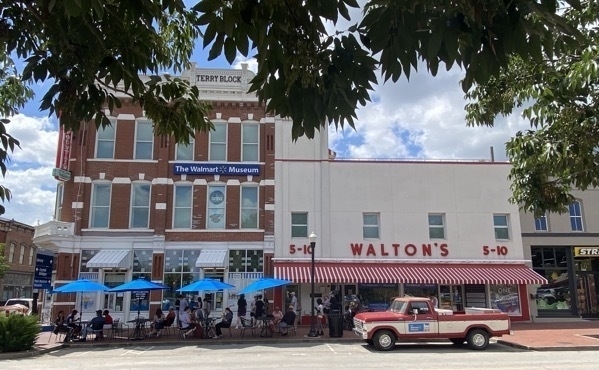 This is the original Walton's 5 and 10 with Tom Walton's pickup truck parked out front.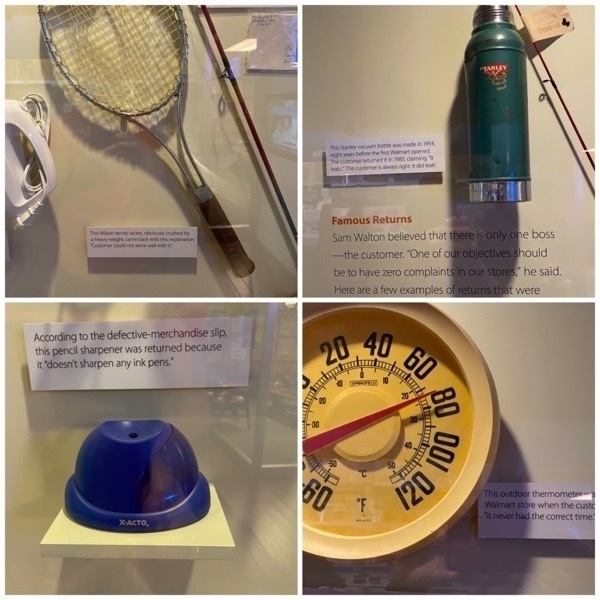 An example of merchandise people returned to the store
On Sunday we rode through the Osage Preserve 

21c Museum and Hotel
21C adds another artful element to the Bentonville scene, with over 12,000 square feet of gallery space that adjoins this 104-room boutique hotel and world class restaurant The Hive. Downtown Bentonville is among one of only seven other cities to house such a unique place to stay and play.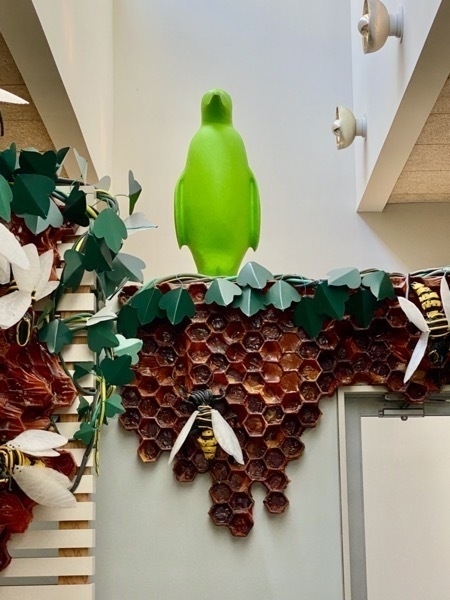 The decorations inside The Hive Restaurant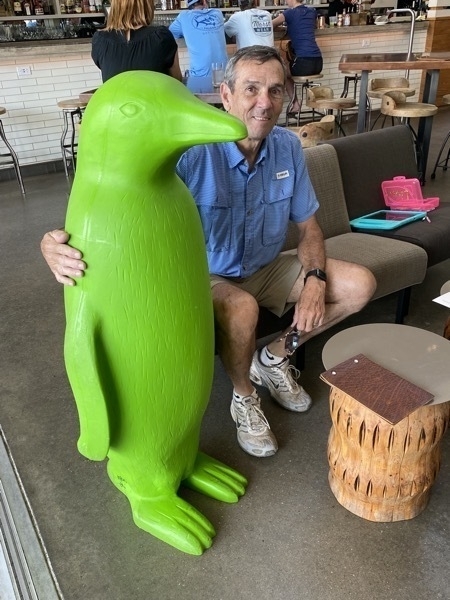 The green penguin can be purchased for only $5,000. It is made out of recycled plastics.  21c fans and residents of Northwest Arkansas selected green as the color to best represent both the region and the unique character of 21c Museum Hotel Bentonville. Green because it is a color of sustainability. The mission of the Cracking Art Group (their creator) is "to raise awareness of environmental issues and the use and misuse of natural resources by creating artworks out of petroleum products.'
Trip Statistics:
We drove 165 miles from Branson, MO to Bentonville AR, in the motorhome. Total driven in the motorhome of 7,684. Plus, we drove 139 miles in the car.  Total on this trip for both is 11,343
We stayed at the Bella Vista RV Park on Blowing Spring Rd for $39 a night. We have spent $3,779.46 on campgrounds or an average of $39.78 per day.
Groceries and eating out have cost $840.69 or an average of $29.29 per day
Gasoline has cost $4,405.38 or an average of $6.37 per day.