Frisco & Breckenridge and then to Buena Vista - Day 80
Peak One Campground, White River National Forest
This morning I took a 2 mile walk around our beautiful campground.  This is one of my favorite campgrounds because there are so many beautiful views and trails to walk and bicycle in the park. However, we have to dry camp here.  That means we have to provide our own water, electricity and sewage disposal.  The water and sewer were no problem, but we could not get the generator to start and run.  The inverter will power the water pump, lights and a few electrical outlets, but the generator needs to run to use the toaster, coffee pot, microwave, and of course, the air condition.  The park is at 9,100', a higher attitude than any other park where we've camped and needed to run the generator.  The generator worked fine everywhere else.  We had the exact same problem three years ago when we first camped at this campground and unfortunately, still don't know what the solution is.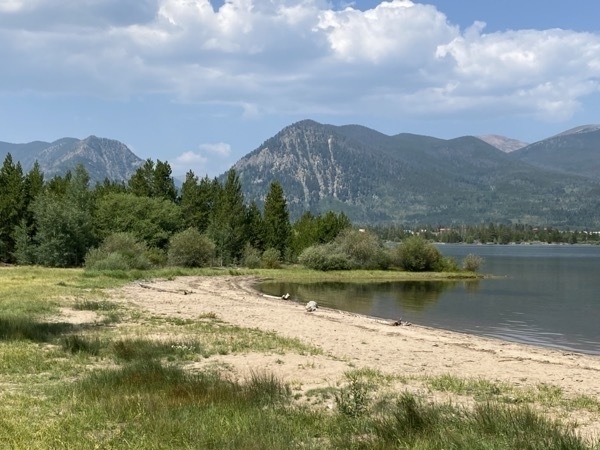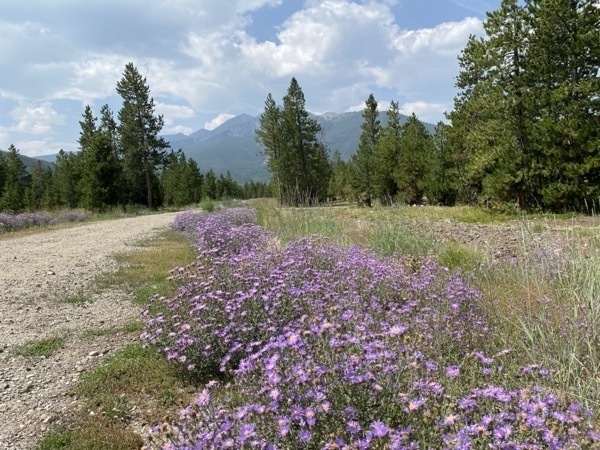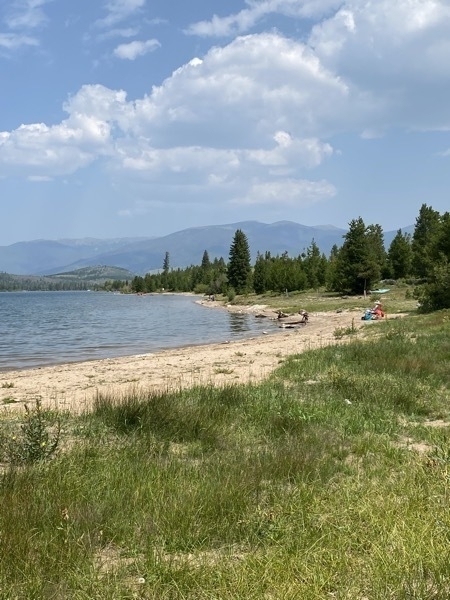 I walked down to the bicycle parkl and watched a few bicyclists trying their hand at the slopes. The park has four different parts for riders of all ages and I have learned some new terminology :  1.  pump track- a BMX style track with a loop of rollers and berms; 2. Slopestyle Course - a mixture of jumps and mountain biking; 3. Dirt Jump Facility - practice on jumps and 4. Dual Shalom Course - the riders can race on jumps, bumps, and s curves.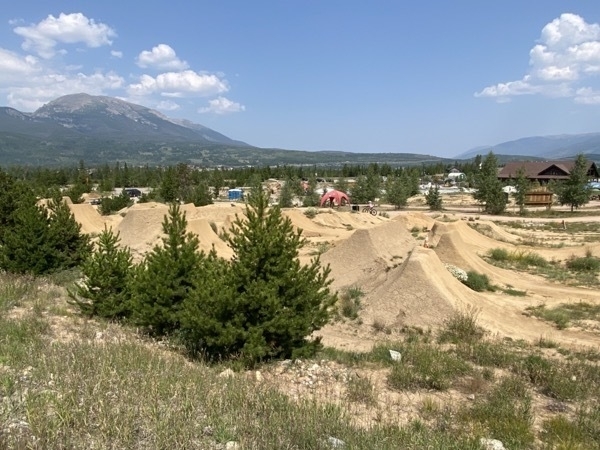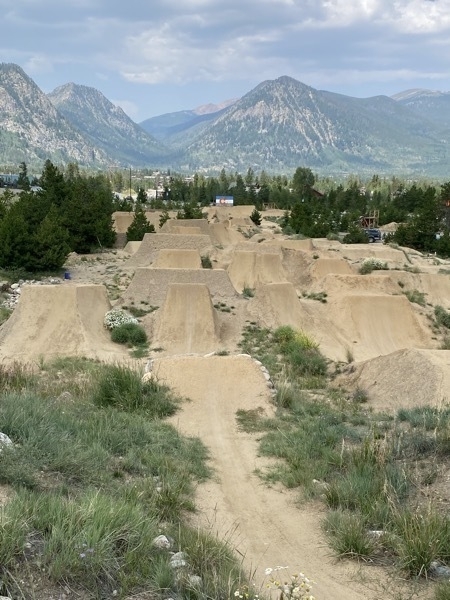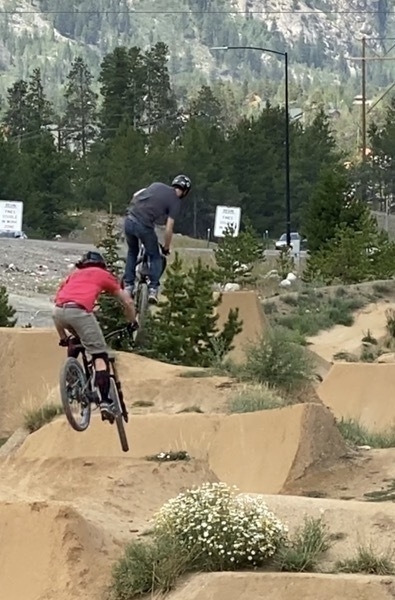 Breckenridge
We drove into Breckenridge and had a nice lunch at Eric's.  This is our third time to eat there in our visits from the previous years and really I really enjoy the pizza there   Afterwards, we walked to the biclcyle shops to get information on e bikes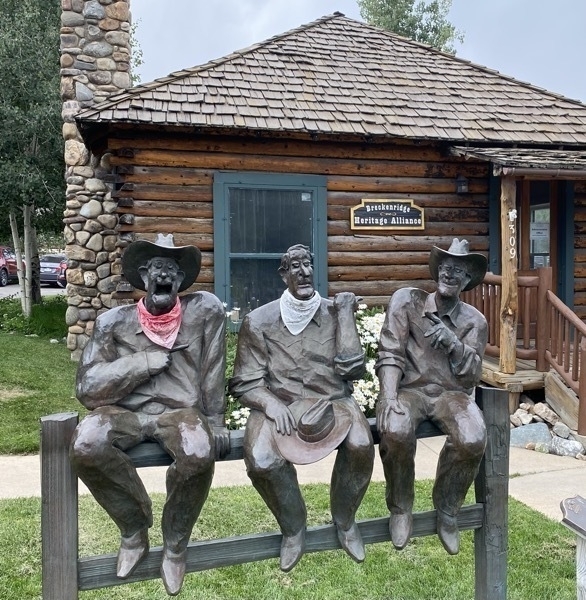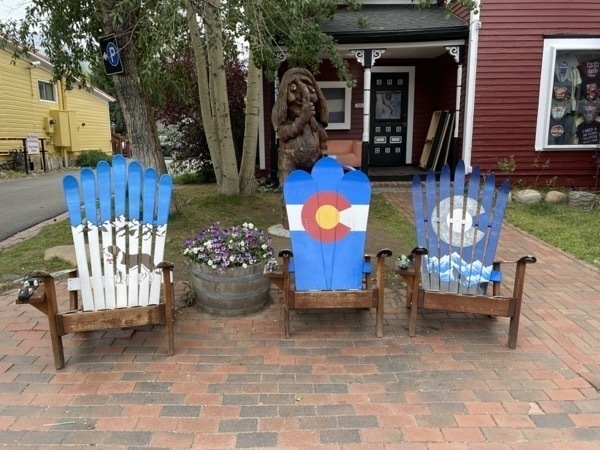 In the late afternoon we drove to Snowy Peaks RV Park in Buena Vista. We drove over the Fremont Pass  and then took the Top of the Rookies Highway (Hwy 24,) which went through Leadville, the highest incorporated town in North America.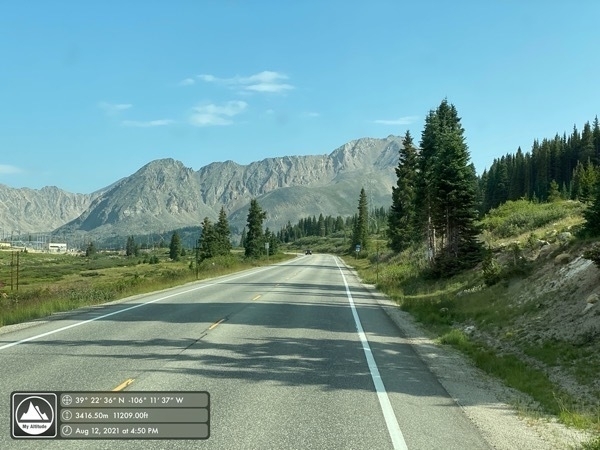 Trip Statistics:
We drove the motorhome 74 miles (6,646 total) and the car 37 (2,995 total).  Total miles driven on trip 9,733.
The last gas fillip was $3.799 per gallon.  Our total gasoline cost if now $3,859.23
The Snowy Peaks Campground was $59 for a total trip cost of $3,003.28, or an average of $37.54 per night.
Groceries and eating total $2,386.45 or an average of $29.83 per day