Steamboat Springs, CO - Day 75
We drove from Grand Lake, CO to Steamboat Springs.  The scenery was hazy the whole way because of the fires in California.  We were getting air quality emergency alerts on our cell phones.  Last night on the news I heard that Denver had the worse air quality of any place in the world yesterday.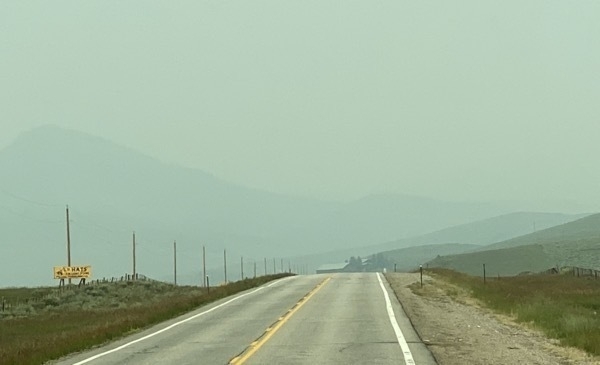 The mountains are barely visible in this picture I took as we were driving towards Steamboat Springs.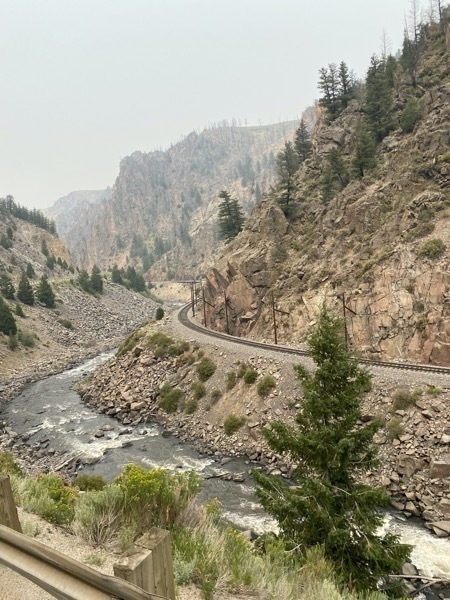 We celebrated our 33 rdwedding anniversary with a steak dinner at the 8th Street Steakhouse.  We thought it was just a regular restaurant and were surprised when we discovered that we had to grill our own steaks!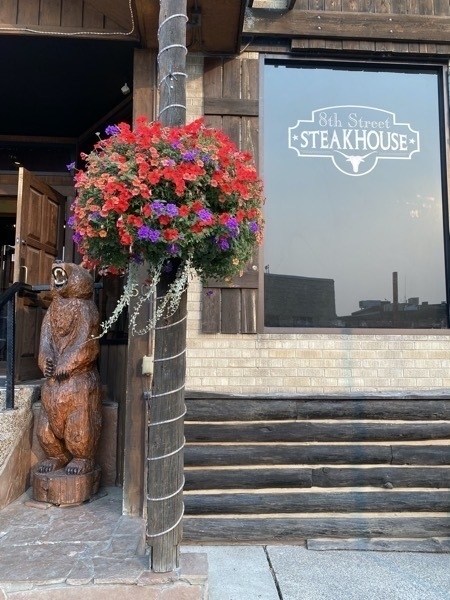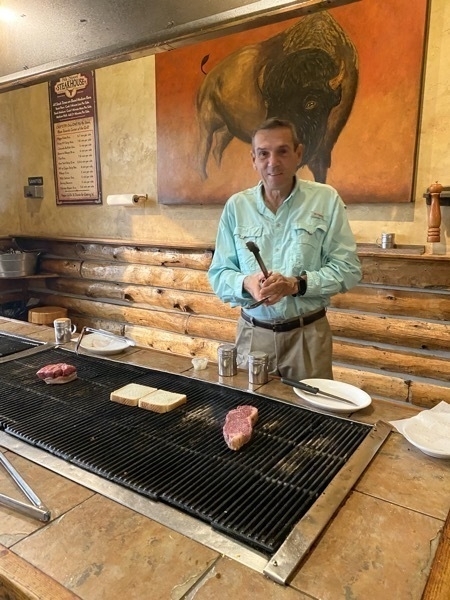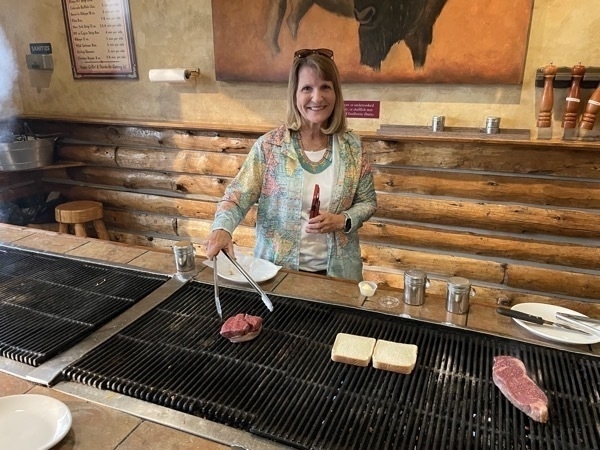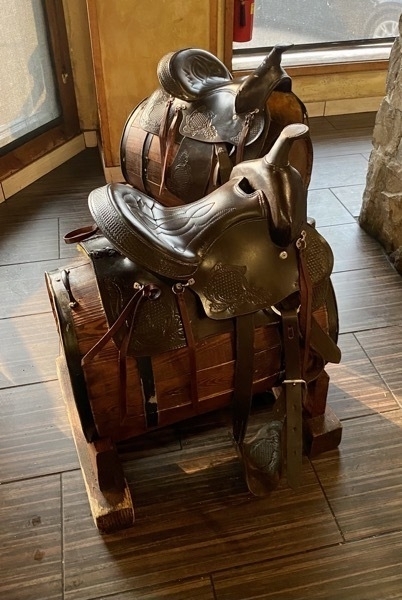 Look at these cute barrels with saddles to sit on to watch the steaks cook. We, of course, had to try them out.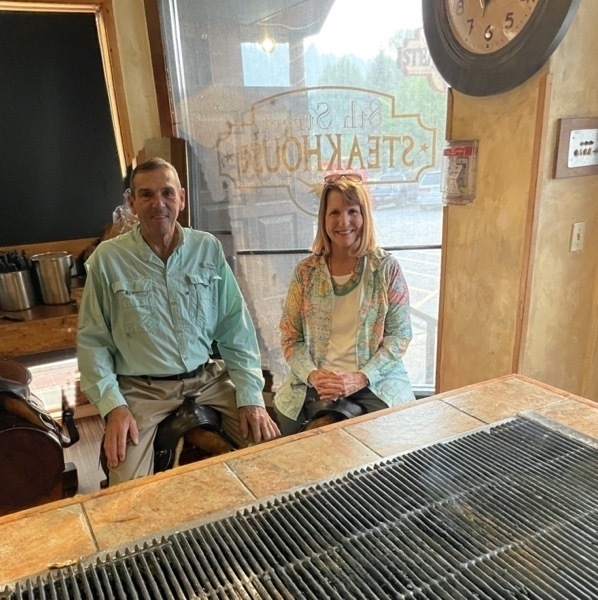 Trip Statistics:
We drove the motorhome 103 miles.  After we arrived we drove the car 18 miles.  Total trip mileage 9,460 miles.
Soaring Eagle RV Park  is $60.00 per night. Total campground is $2,778 or an average of $37.04 per night.
We have spent $2,270.57  on Groceries and Eating out  or an average of $30.27 a day
We didn't buy any gas today so our total stays at $3,597.76