Rocky Mountain National Park - Day 73
This is our sixth year to visit Rocky Mountain National Park!
Since we did not have advanced reservations for our entrance into Rocky Mountain National Park, we needed to enter the park before 9:00AM so we were on our way into the park at 8:30AM.  As we drove into the park we were able to see some of the damage done by the East Troublesome Fire that started October 14, 2020 which burned 21,307 acres within the park.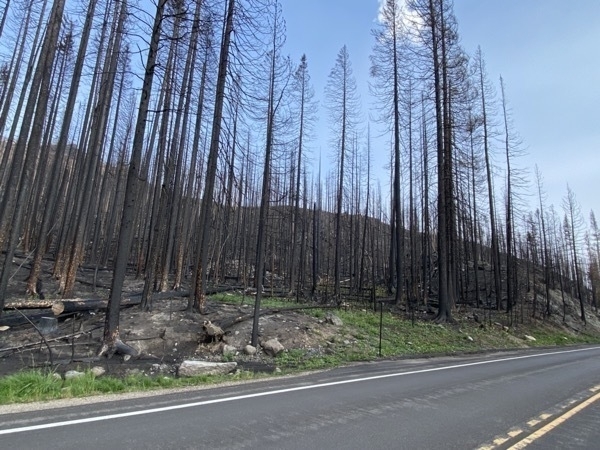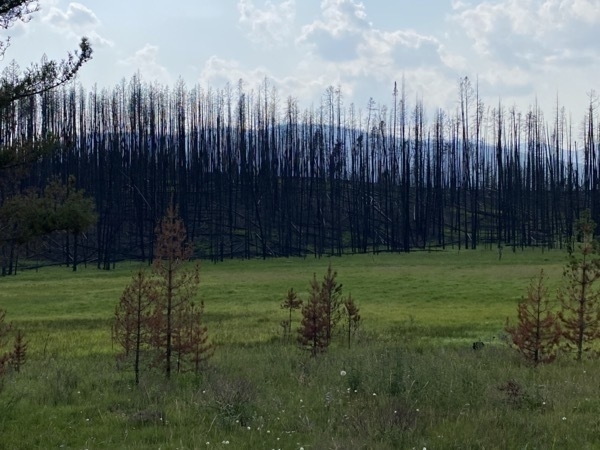 Our first wildlife sighting was a moose laying in the field munching on the grass.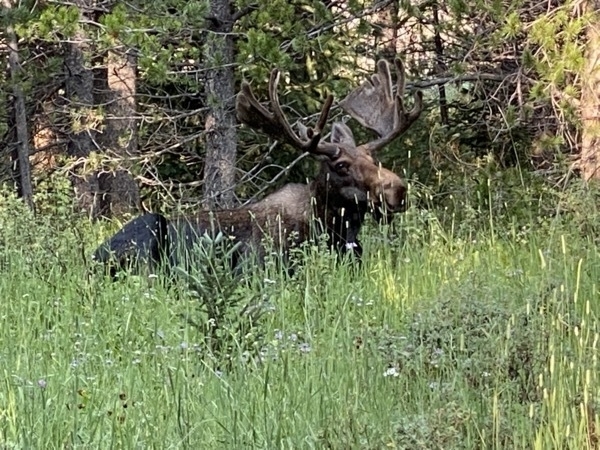 We drove 22 miles up Trail Ridge Road to the Alpine Visitor's Center.  The road stretches from Grand Lake to Estes Park Road and is the highest paved through road in Colorado and it is also the highest paved road in Colorado that crosses the continental divide.We hiked the Alpine Ridge Trail to the top at 12,005 feet. The trail is only .6 miles roundtrip with a elevation gain of 209', but is very steep.  This is the 6th time we walked up to the top so it has become our tradition.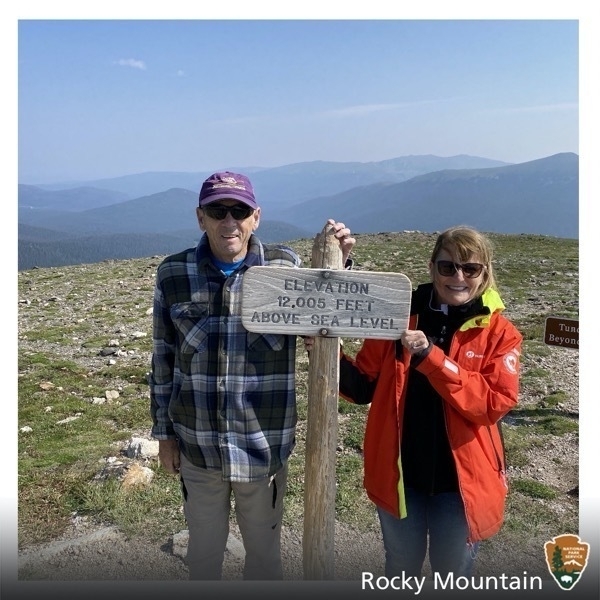 As we were leaving the Alpine Visito's Center this coyote was walking down the road right in front of us.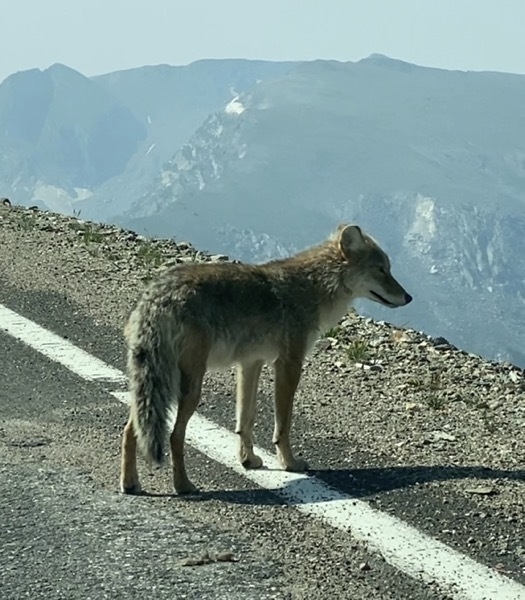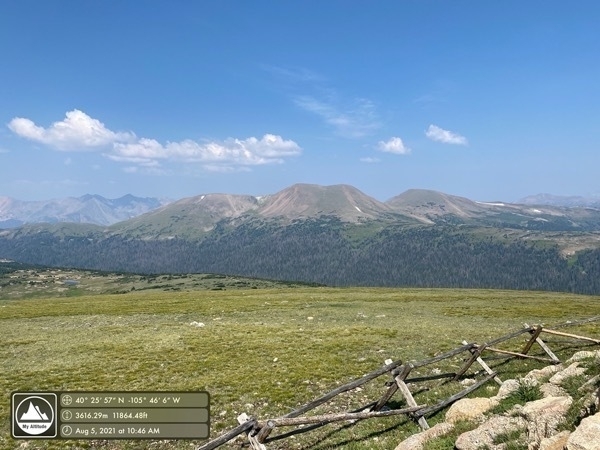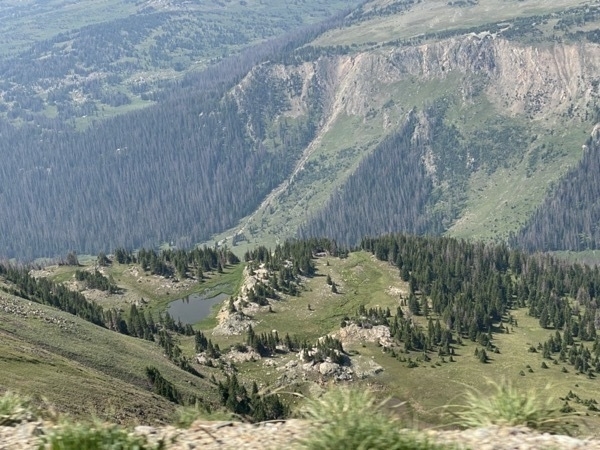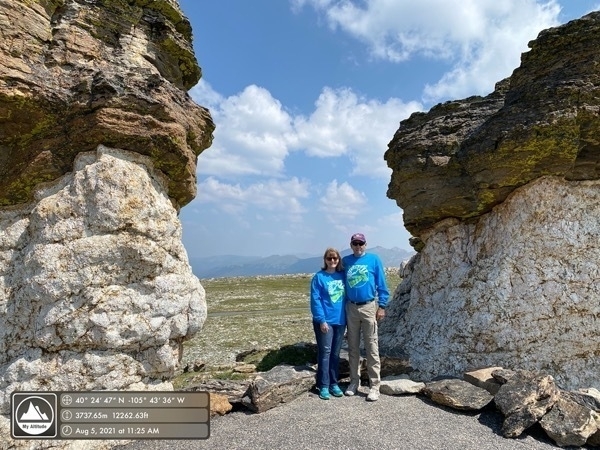 This was near the top of the Tundra Communities Trail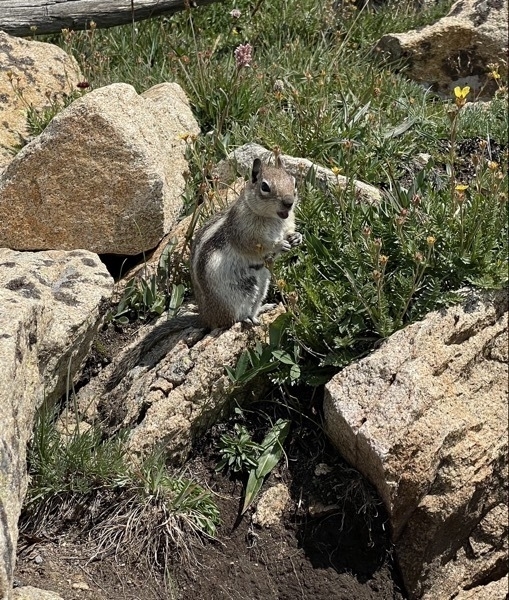 We drove the Old Fall River Road which was completed in 1920 and was the first road built in the park.  It follows a route long used by Native American tribes, including Ute and Arapaho. The 9 mile road is gravel and dirt and only one way. It starts from Horseshoe Park up a deeply cut valley to Fall River Pass at 11,796 few.  It then joins Trail Ridge Road at the Alpine Visitors Center.  The drive is beautiful.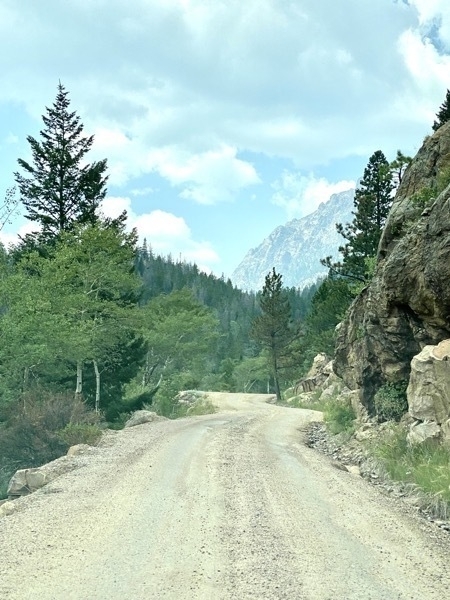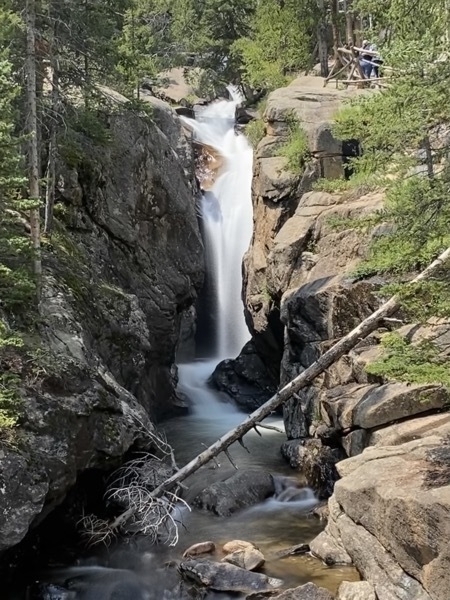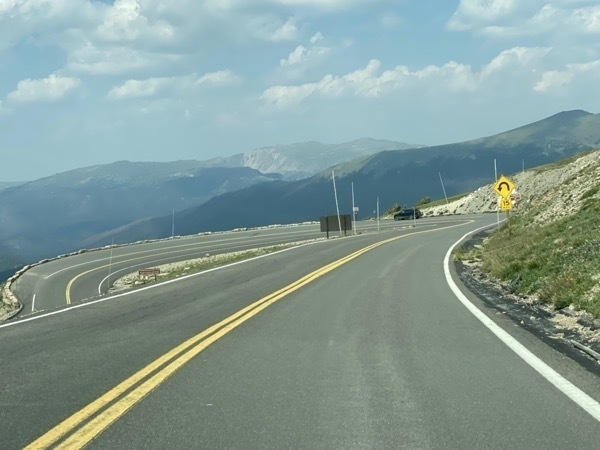 The Ridge Road going toward the Continental Divide.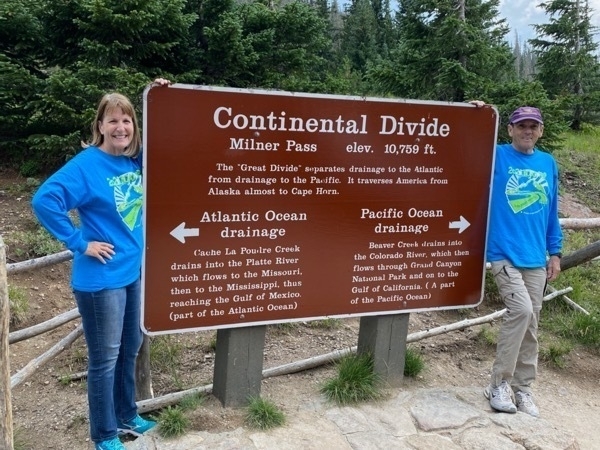 Trip Statistics:
We did not drive the motorhome today, but drove the car 94 miles. The total miles driven on the trip is 9,399.
Winding River RV Resort is $63.00 per night. Total campground is $2656.24 or an average of $37.41 per night.
We have spent Groceries and Eating out 2,143.42 or an average of $29.35 a day
We didn't buy any gas today so our total stays at $3,597.76