Grand Lake CO & Rocky Mountain National Park - Day 72
We are staying at the Winding River RV Resort in Grand Lake, CO which is right outside the west entrance to Rocky Mountain National Park.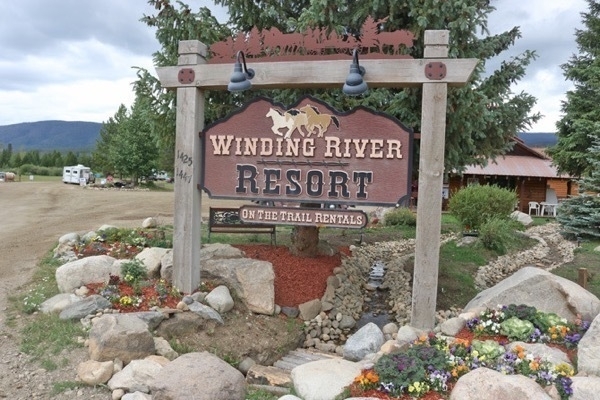 The RV Park has a stable with horses that can be rented for trail rides, a petting area with a pony, calf, sheep, lambs, baby pinks, ducks and chicken.  There are cabins to rent, two covered wagons for rent, RV sites with corals for people to bring their own horses.
We enjoyed walking around the park and seeing all the sites.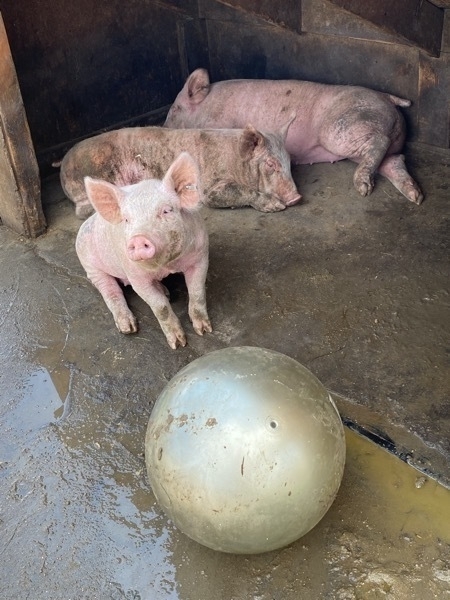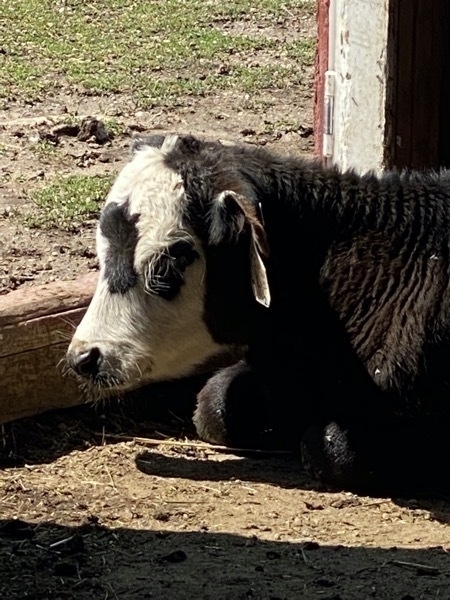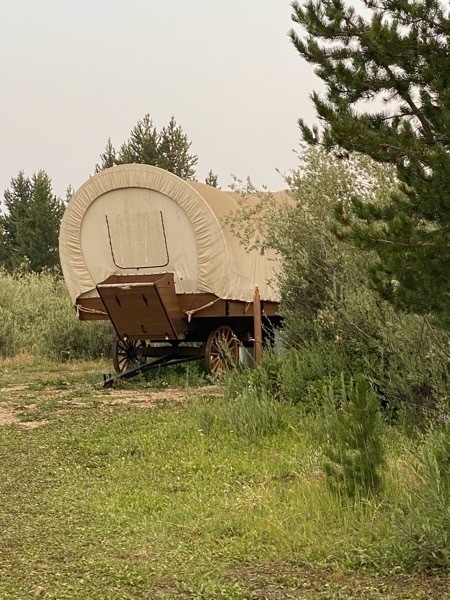 Rocky Mountain National Park is one of the National Parks that require reservations to enter.  The reservations could be made the first of each month for the entire month.  We did not have reservations, but anyone can enter the park before 9:00AM and after 3:30PM.  So, after 3:30, we drove to the East Inlet Trailhead and hiked to Adams Falls  and then into the meadow past the falls.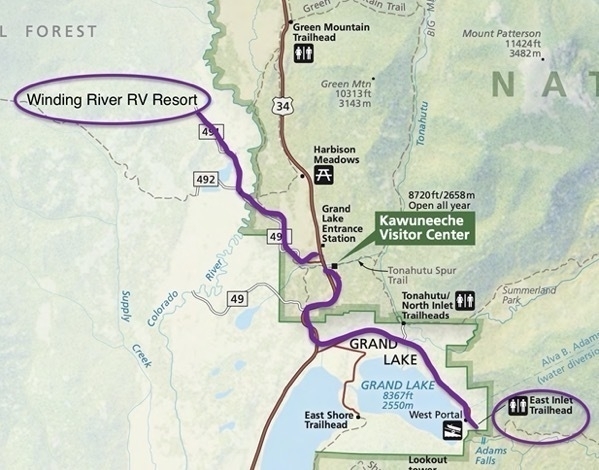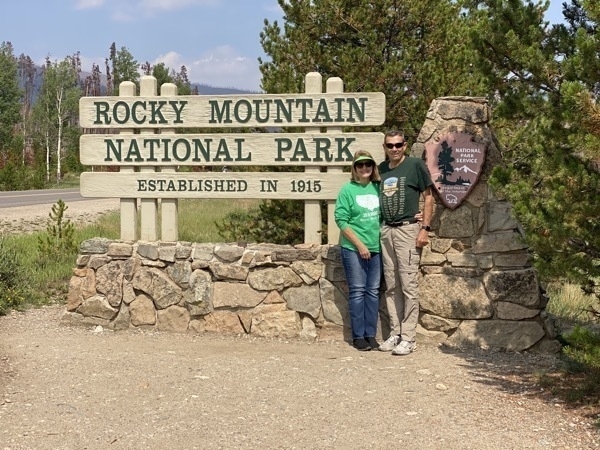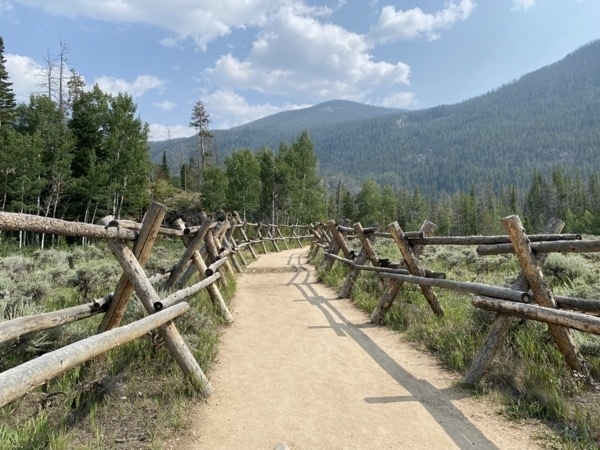 The East Inlet Trailhead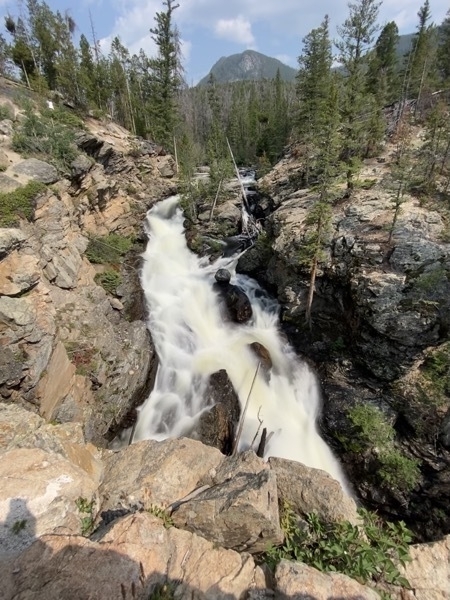 Adams Falls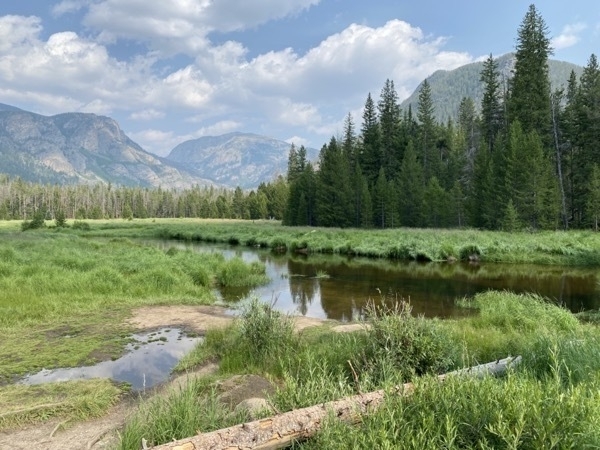 Grand Lake
We walked around the town of Grand Lake after our hike and stopped for some ice cream.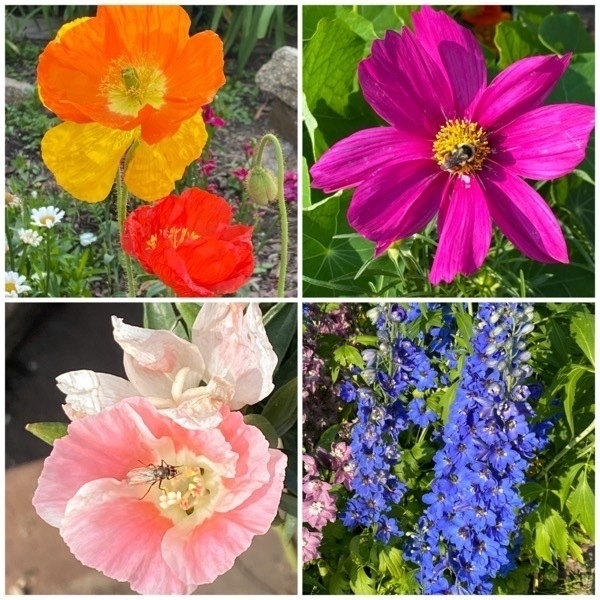 Grand Lake Lodge
We stopped at the Grand Lake Lodge on our way back to the campground. The Grand Lake Lodge was opened in 1920 to serve tourists visiting Rocky Mountain National Park via the Trail Ridge Road.