Lakewood, CO - Days 68 & 69
Saturday morning we drove Ben to the airport for his nonstop flight back to Birmingham.  This was the first time he has been old enough to fly on his own without being an unaccompanied minor.  His flight left at 11;10 and arrived in Birmingham at 2:55.
After we got back to Lakewood we met our friends, former Lake Charles residents Celina and Marian Perry, at the Village Inn for lunch.  This is the fourth year in a row that we've met for breakfast or lunch.
The rest of the day we watched the Olympics and visited with Darien and Felicia.  We also got to meet Zelie their new granddaughter.  Check out this creative birth announcement Dustin & Rosalie had made for her.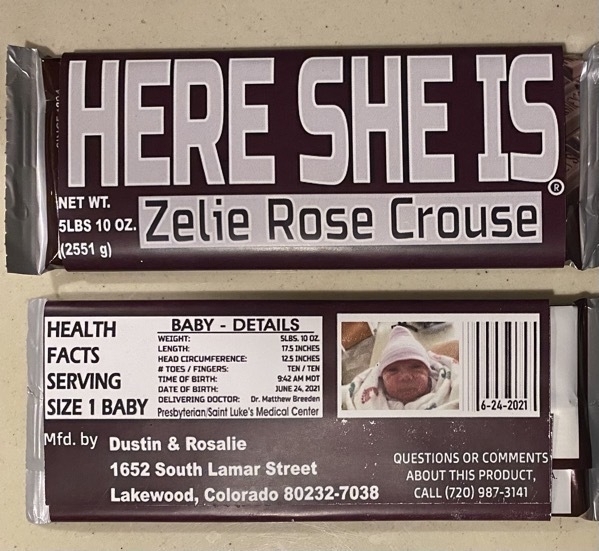 On Sunday when we went outside, we realized someone had stolen Tom's bicycle from the bike rack behind the car!  They cut the cable lock which was about ½ inch thick and took the bike which was in the middle of the three bicycles.  We know it was on the bike rack when we left the restaurant, but I went to Walgreens and the grocery store late on Saturday night and don't know if it was taken at one of those places or not.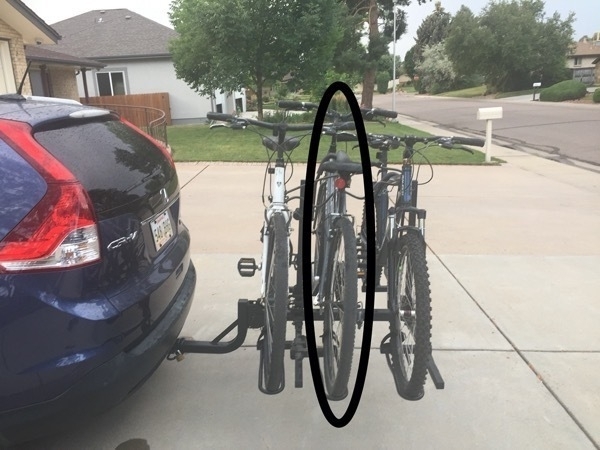 Hammond Candy Company
On Monday Felicia took us to the Hammond Candy Company where we were able to take a tour and watch the workers make the candy. They gave each of us a hand twisted candy cane.  We bought some hand dipped chocolate turtles and their version of a peanut butter & chocolate cup (very good) and a foot long strip of Laffy Taffy.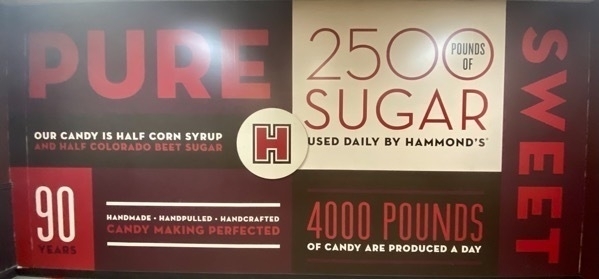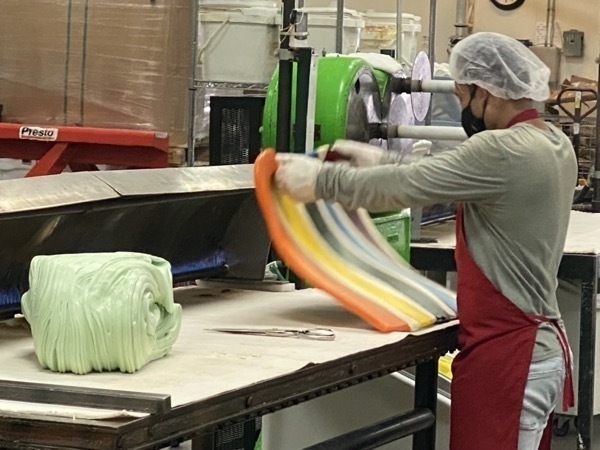 This is the dough for the handmade striped candy canes.  This batch weighs 70 pounds!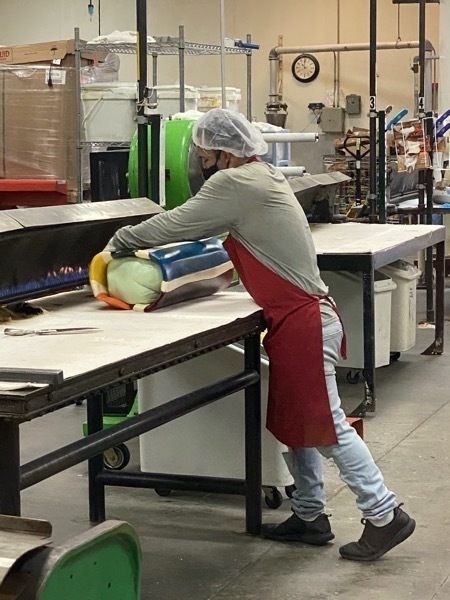 Trip Statistics:
The motorhome has remained in the driveway, but we have driven the car 136 miles while we were here.  Total trip mileage is 9,234.
We have spent 2,130.24 on Groceries and Eating out  or an average of $30.00 a day
We bought gas for $3.279 for a total of  $3,597.76 for the trip.