Lakewood, CO to Grand Lake, CO- Day 71
It was a beautiful drive from Lakewood to Grand Lake, but when we left I-70 and started climbing over the Berthoud Pass, the road was very steep and winding with many switchback turns.  We went from an altitude of 5,518 feet in Lakewood to 11,306 feet at the top of Berthoud Pass back down to 8,677 feet in Grand Lake. As we reached Winter Park it started to rain and rained until 10:30 PM.  This is the most rain we've gotten since the trip started.  In fact, in the 71 days we've been gone, we've only had 2 days of rain.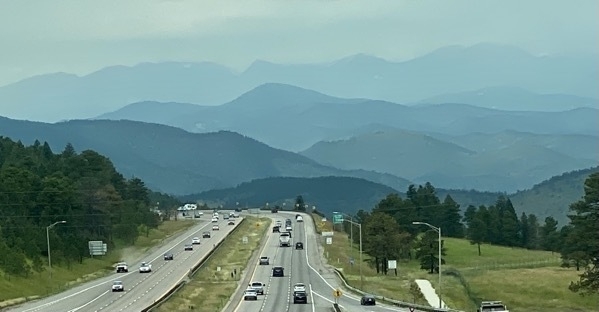 This is the map for Route 40 that we traveled to go over the pass.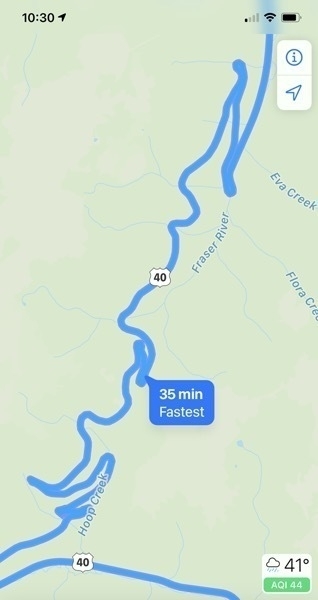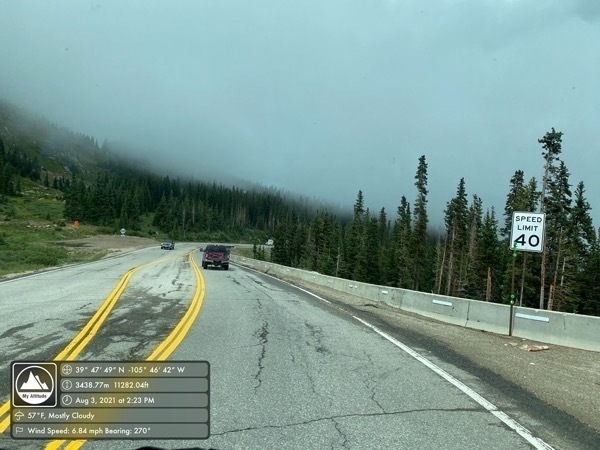 I used the Altitude App to take this picture showing we were at 11,282 feet above sea level.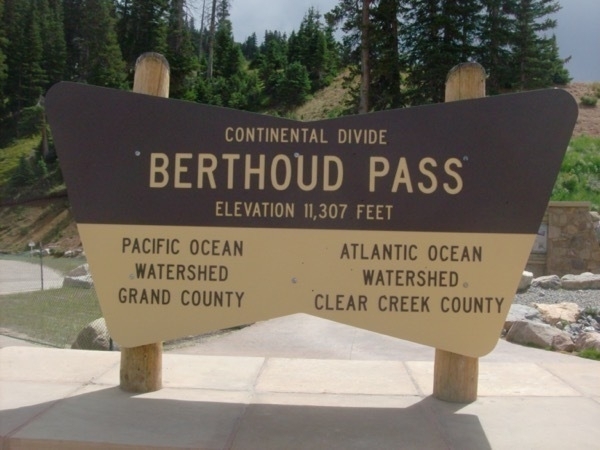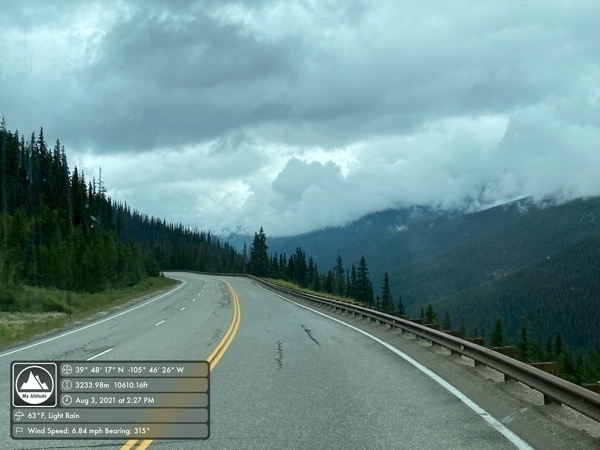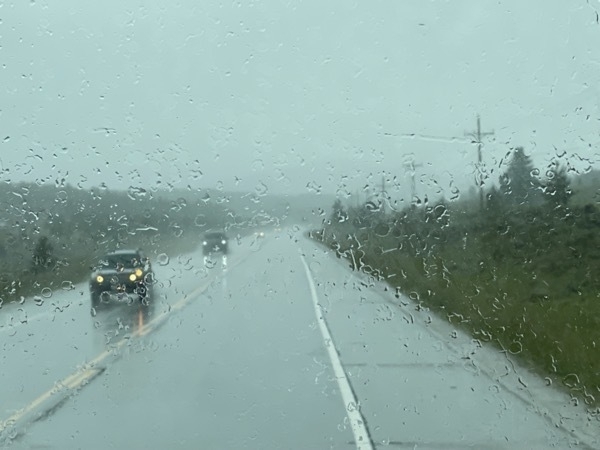 We arrived at the Winding River Resort right by the southern entrance to Rocky Mountain National Park around 3:30.  It was pouring down rain as I backed the motorhome home into our muddy space.  We spent the rest of the day inside the camper watching Longmire.
Trip Statistics:
We drove 102 miles from Lakewood to Grand Lake, CO.  Total miles driven so far this trip 9,295 in both vehicles.
Winding River RV Resort is $69.90 per night. Total campground is $2,537.11 or an average of $39.19 per night.
We have spent Groceries and Eating out 2,130.24 or an average of $30.00 a day
We didn't buy any gas today so our total stays at $3,597.76