Water World near Denver - Day 67
This morning we drove from Longmont  23 miles to Water World in Federal Heights, CO (outside of Denver).  We arrived before 9:00AM and met Darien and Felicia in the parking lot.  The park doesn't actually open until 10:00AM, but we wanted to make sure we had a place to park the motorhome.  It was a perfect day for the water park with temperatures in the 90s and sunny.  This is the best water park we've ever visited.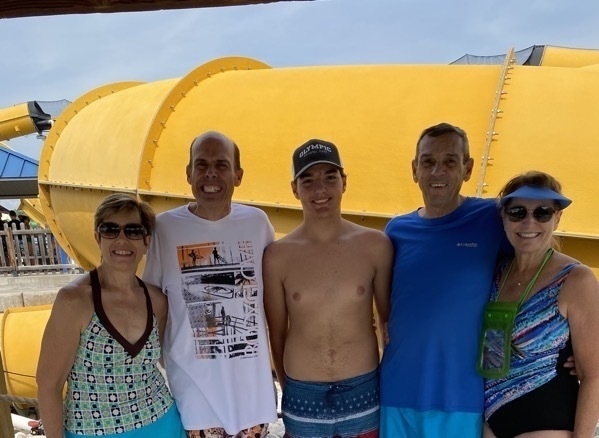 We waited 1.5 hours in line for the first ride!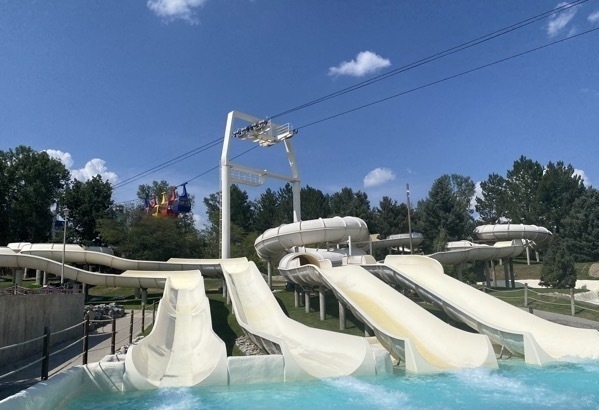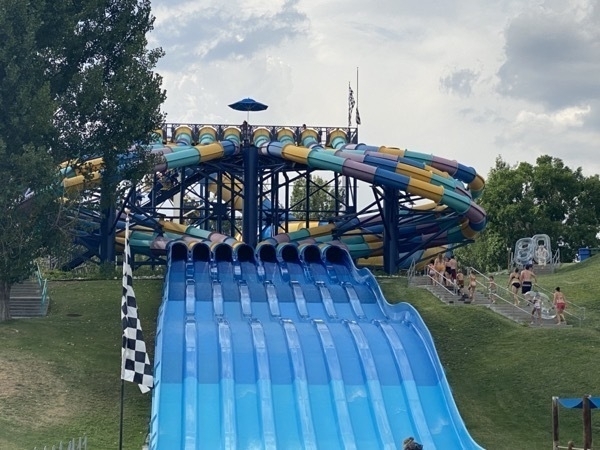 We stayed the entire day from the time it opened until the time it closed.  We left the motorhome in the parking lot while we drove our car to Popeyes for dinner.  After dinner we came back and drove both the car and motorhome to Darien and Felicia's home where we parked it in their driveway for the next four nights.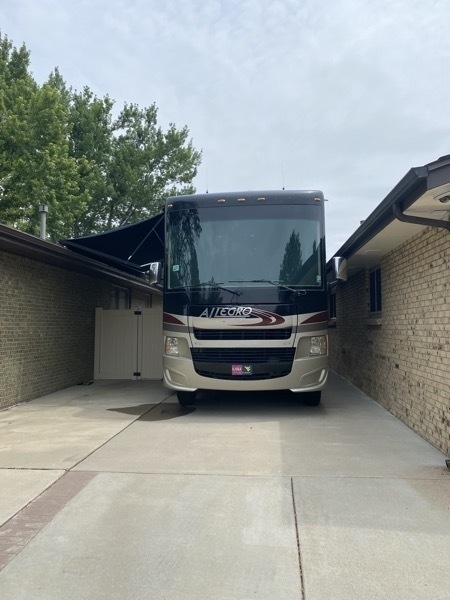 Trip Statistics:
We drove 42 miles from Longmont to Lakewood, CO.  Total miles driven so far this trip 9,098 in both vehicles.
We are parked in the O'Brien's driveway for free. Total campground is $2,537.11 or an average of $39.19 per night.
We have spent $1,948.69 on Groceries and Eating out or an average of $29.08 a day.
We didn't buy any gas today so our total stays at $3,557.95.