Hart Ranch, Rapid City, SD Days 57 - 64
We drove from Medora, ND 248 miles to Hart Ranch in Rapid City, SD.  Hart Ranch is a beautiful time share campground resort which we purchased 28 years ago when our boys were small.  This is a wonderful family campground with beautiful facilities and activities for the children all during the day. Lap swim for adults is at 8:00am followed by aerobics from 9:00-10:00.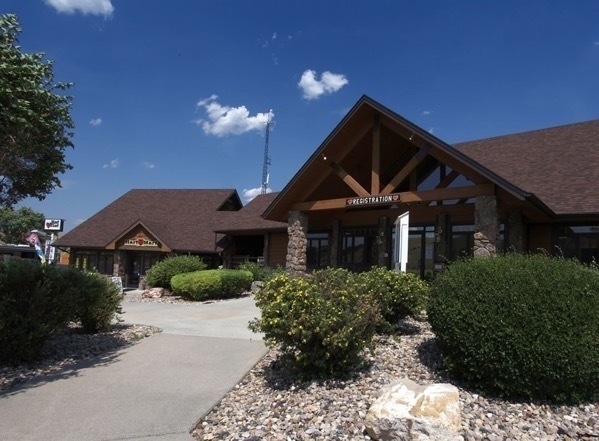 Front of Lodge—Registration Area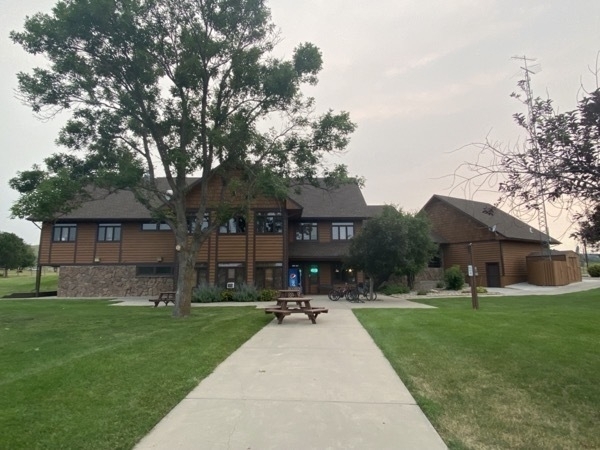 Back of Lodge where pool table, TV,  games area, and fitness center are located.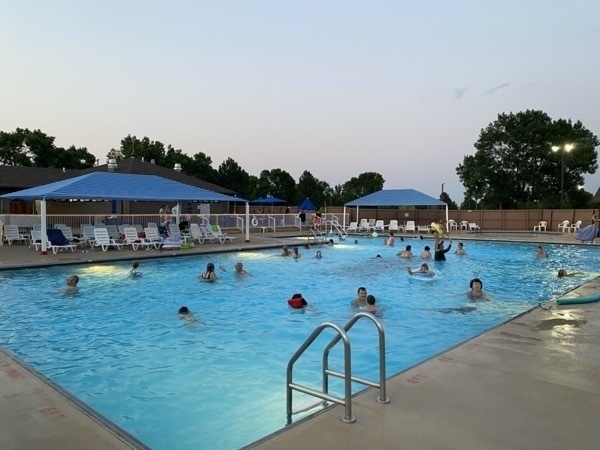 I did the water aerobics each morning and Tom and I ended each day by sitting in the hot tub.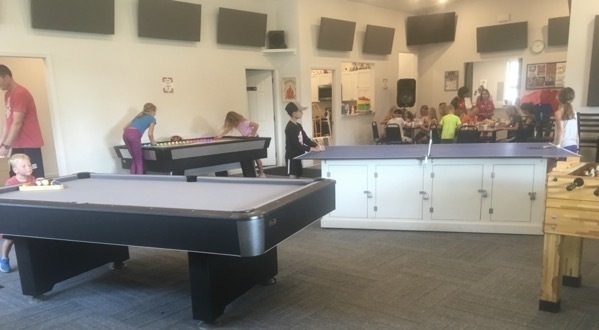 This is the recreation center for the kids.  Ben enjoyed spending time here and playing gaga ball all in the arena below.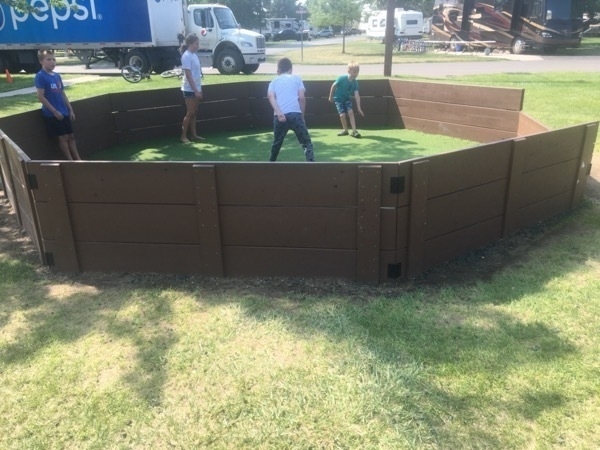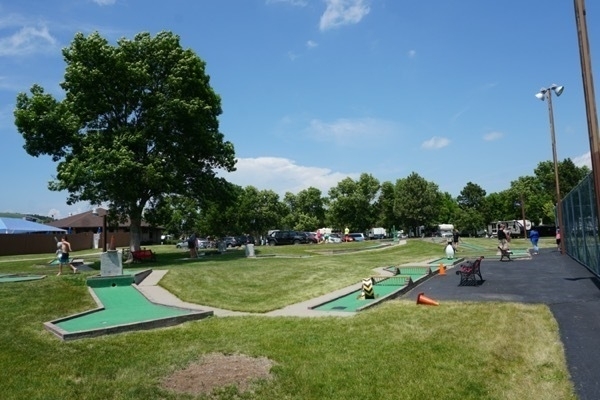 Putt Putt Course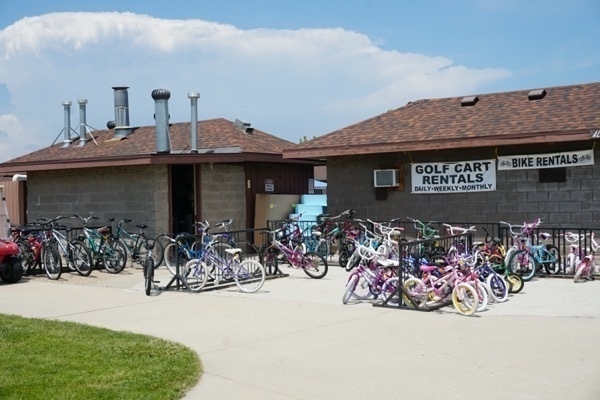 Bicycle rentals
Volleyball anyone?
We spent eight days here which is the longest we have ever stayed at any location.  We had a wonderful time, but definitely had some hot weather with temperatures between the high 90's to as high as 107. Even though it was still in the 90s n the evenings, it felt very comfortable to be walking around the park or riding our bicycles.
Trip Statistics 
We 248 miles to  Hart Ranch.  Total driven so far is 5,840
We've driven the CRV 413 miles for a total of 2,594 miles.  Total for both vehicles = 8,641
Hart Ranch is $10 per night for members.  Campground total for trip = $2,374.21 or an average of $37.10 per night
We paid $3.179 per gallon for gas in Rapid City and have spent $3,367.71 so far on the trip.