Wind Cave National Park- our 49th National Park
Wind Cave National Park
We drove from Hart Ranch to Wind Cave National Park, a 51 mile drive. When we arrived at noon, we paid for the first available tour which was at 4:00. Instead of waiting and  walking around, we drove to Custer State Park (which shares a boundary with Wind Cave) where we enjoyed the afternoon seeing all the animals roaming free in the fields and on the roads.
We drove back to Wind Cave for our 4:00 tour and learned that it was the first Cave to be designated a National park anywhere in the world. The cave is known for its boxwork and for its frostwork. Wind Cave is one of the longest caves in the world with 156 miles of explored passageways and is the densest Cave system in the world. One to three miles of new passageways are being discovered each year.
Having said all that, it's my least favorite national park.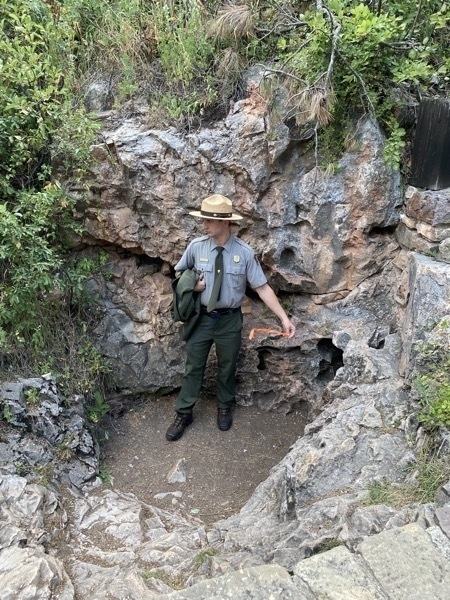 Park ranger showing wind coming out of the cave at the point where the cave was first discovered in 1881.  Whether the wind blows out or sucks into the cave is dependent on the barometric pressure.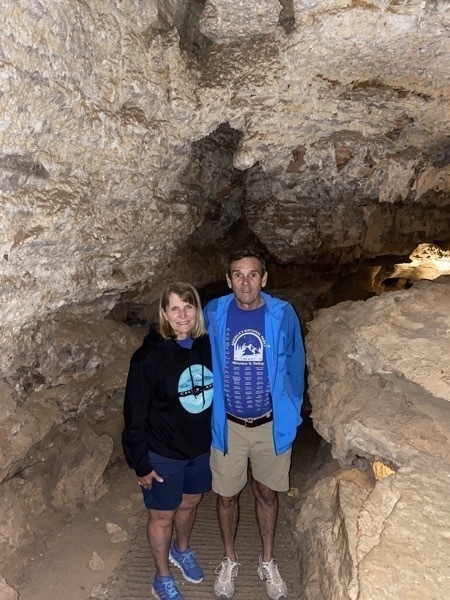 The year round temperature within the cave is 57 degrees which felt wonderful on such a hot day1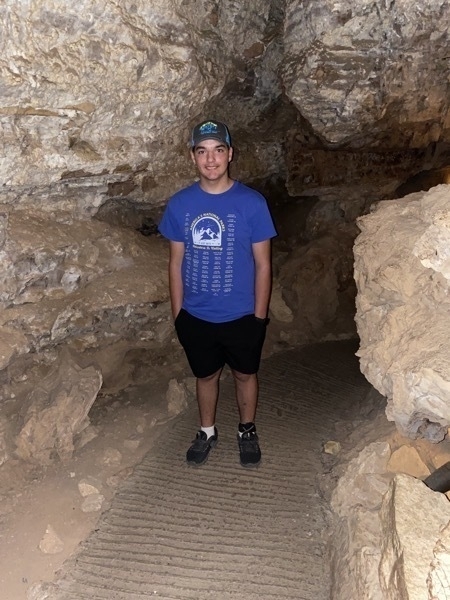 95 % of the worlds's boxwork and frostwork are found in Wind Cave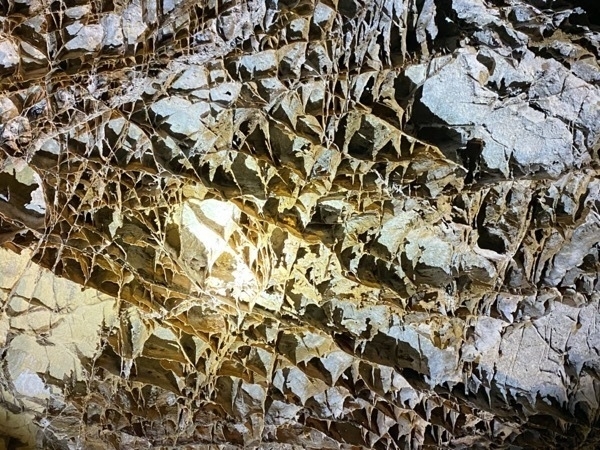 This is calcite boxwork on the ceiling of the cave.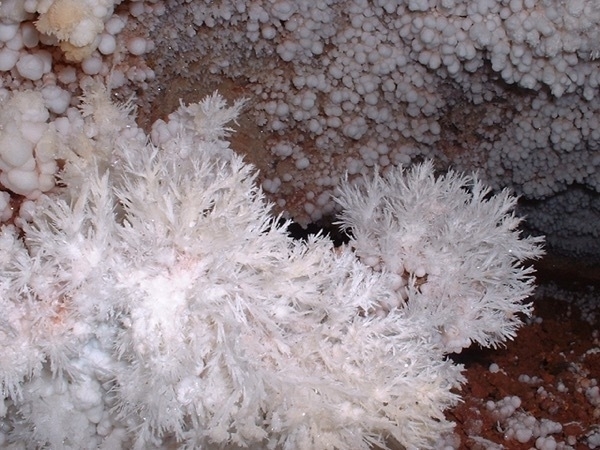 Frostwork

Custer State Park 
We drove the Wildlife Loop in Custer State Park and were so excited to see the herds of buffalo along the way!  We must have seen over 1,000 of them in the fields and many of them were walking across the road, in the road and along side the road.  

We also saw bighorn sheep on the side of the road and crossing in front of us.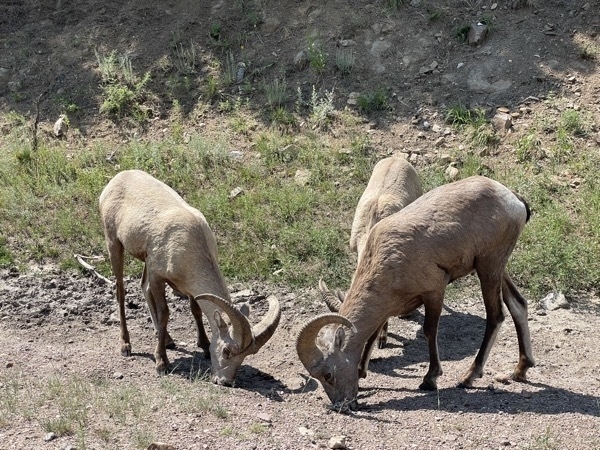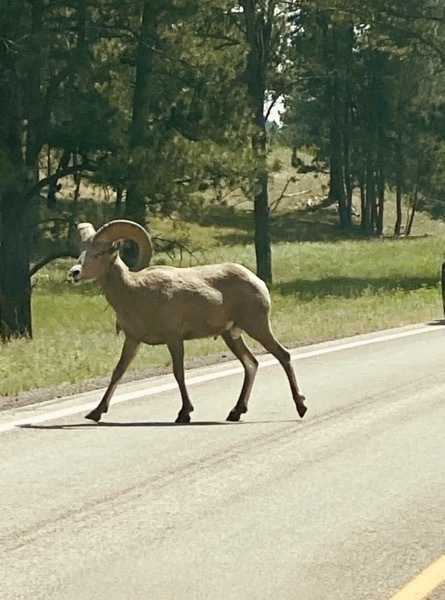 There were also burros in a field beside the highway who were very tame and seemed to enjoy all the petting.