We left Miles City around 11:00 this morning and drove 150 miles to Medora, North Dakota where we met our friends the Lukes and Findleys once again at the Red Trail Campground.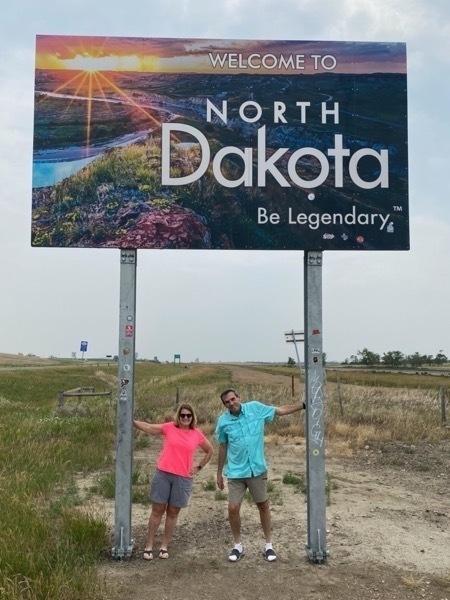 Medora is a town with a population of only 112 according to the 2010 census. The lady who owns the campground told us there are only 67 residents who stay here during the winter. It is the only  city in Billings County and is also the county seat. The area surrounding the town are part of either Little Missouri National Grassland or Theodore Roosevelt National Park.   There is a wide range of temperatures here from a record high of 110 to a record low of -49.
We ate dinner at the Little Missouri Saloon before  attending the Medora Musical at Burning Hills Amphitheater.  The amphitheater has 2,863 seats and is absolutely the nicest outdoor theatre I've ever seen.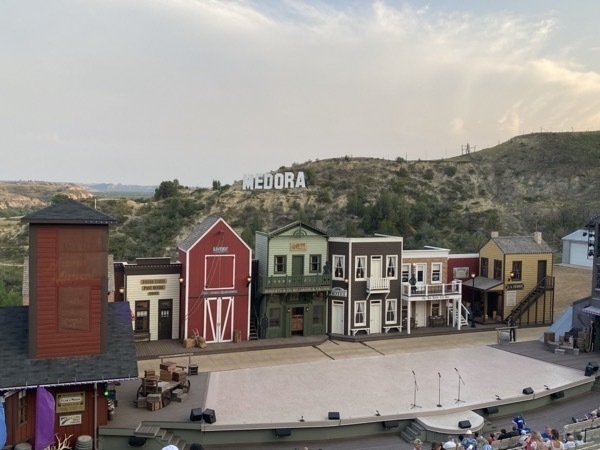 The show is It's an ode to patriotism, Theodore Roosevelt, and the Great American West!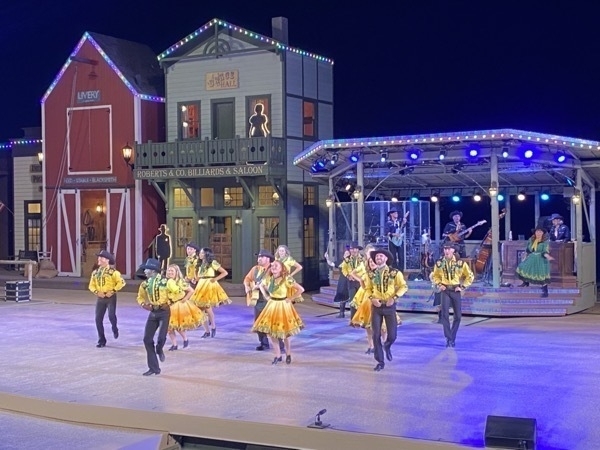 In addition to the wonderful musical, Marcus J Monroe was a guest performer. He was hilarious.  He is pictured below riding a TALL unicycle which juggling three knives with torches attached which wearing a lit torch on his helmet.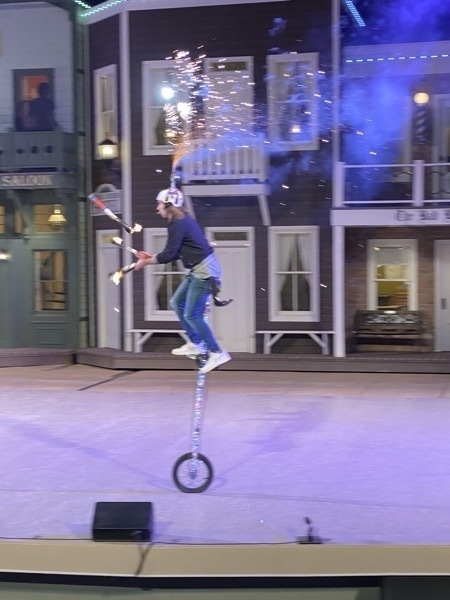 In another one of his acts, a timer was projected on a large screen and set for 90 seconds.  He painted while the audience announced each ten seconds and then counted the final ten seconds together.  When he turned his painting over, he showed us a painting of Theodore Roosevelt.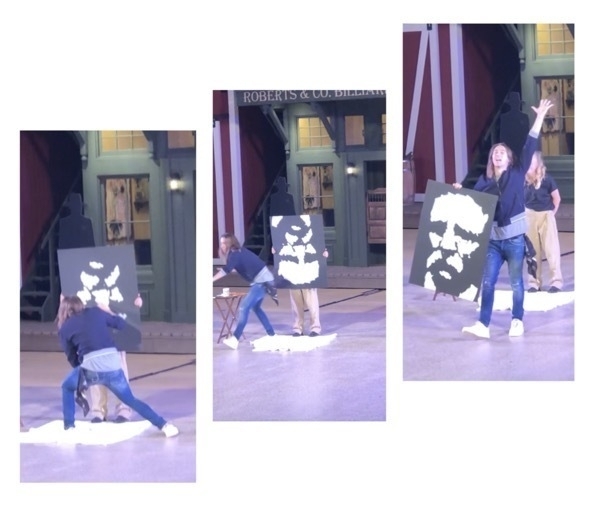 The entire show was truly amazing!  Even more amazing to us was that a show  and venue of this  caliber was performed in a town this small.  Definitely something to see if you ever head this way!
Trip Statistics
We drove 150 miles from Miles to our campground in Medora.  Trip total in motorhome is 5,577 miles
Miles driven in CRV 8; Touring total is 2118 miles.  Total driven in both vehicles is 7,917 miles
We stayed at the Red Trail RV Park  for $36.00 per night.  Total campground cost is $2,222,21  or an average of 41.15 per night
Groceries and eating out total $1,588.87 or an average of $29.42 per day.
Tourist Admissions:  $808.73