Through Yellowstone to Cody - Day 50
Yellowstone
We left the Gros Ventre Campground in Grand Teton National Park at 6:15 this morning so we could get through Yellowstone before all the crowds got there.  Our destination for the day is Cody, Wyoming which was 175 miles away.  We did not encounter traffic in Yellowstone and the drive to Cody was a beautiful drive.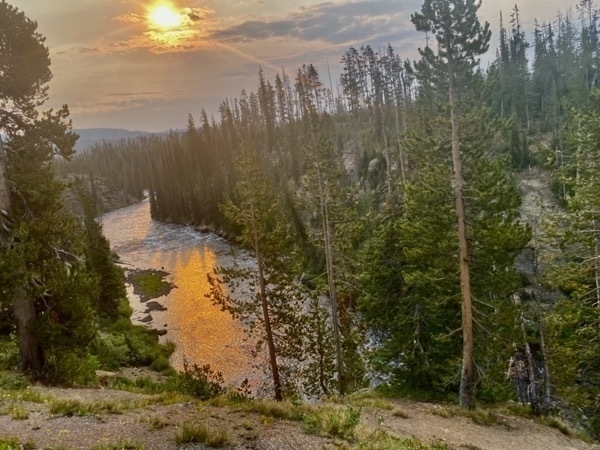 Sunrise in Yellowstone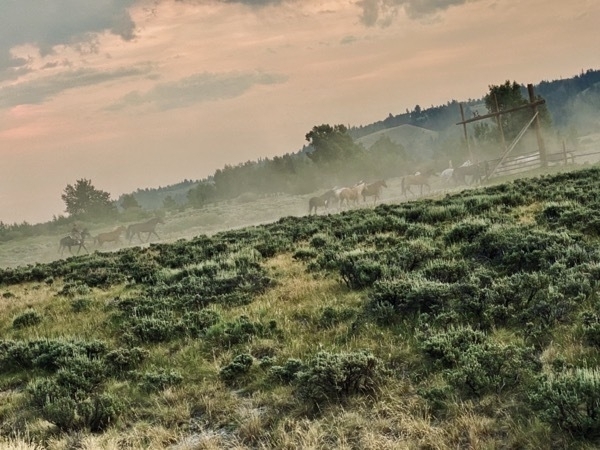 Hundreds of horses were being herded  across the road in front of us at 6:30 this morning.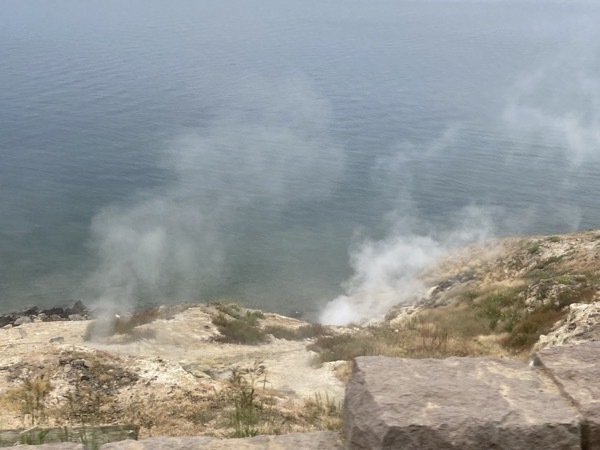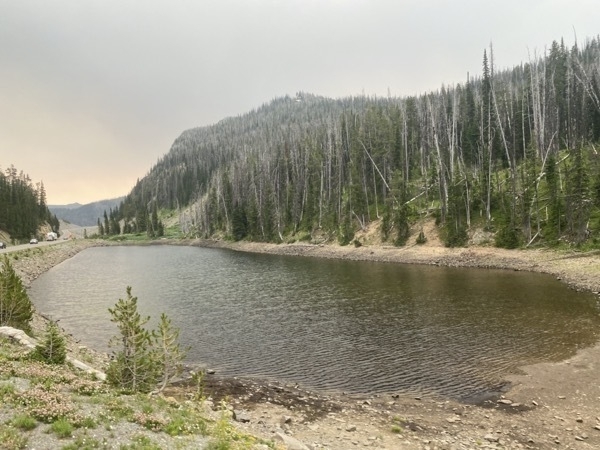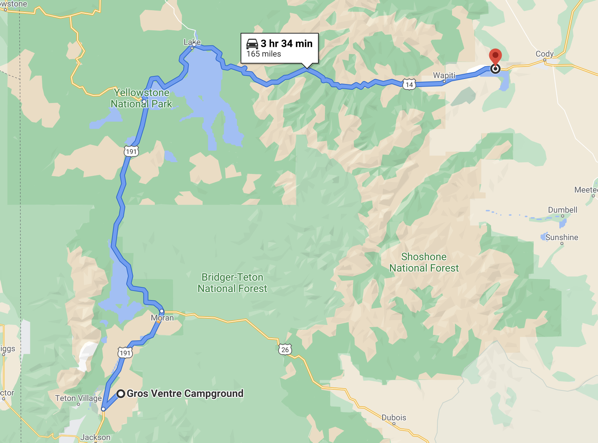 Cody, Wyoming
It was a beautiful day when we arrived in Cody.  After parking the motorhome at Buffalo Bill State Park Campground, we drove toward the town of Cody and stopped at the Buffalo Bill Dam.  We watched an interesting slide show about the building of the dam.  The project was started in 1904 and completed in 1910 with many major setbacks.  The work had to be done during the fall and winter months because of the heavy spring floods. When completed in 1910, it was the  tallest dam in the world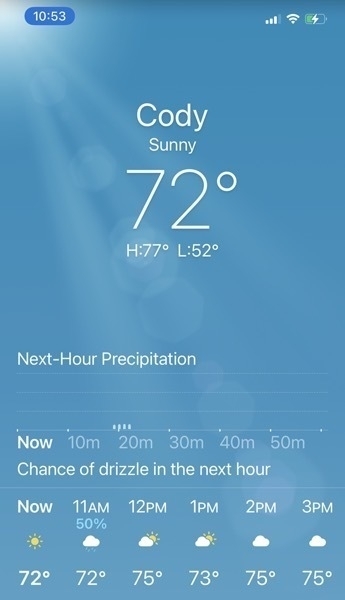 .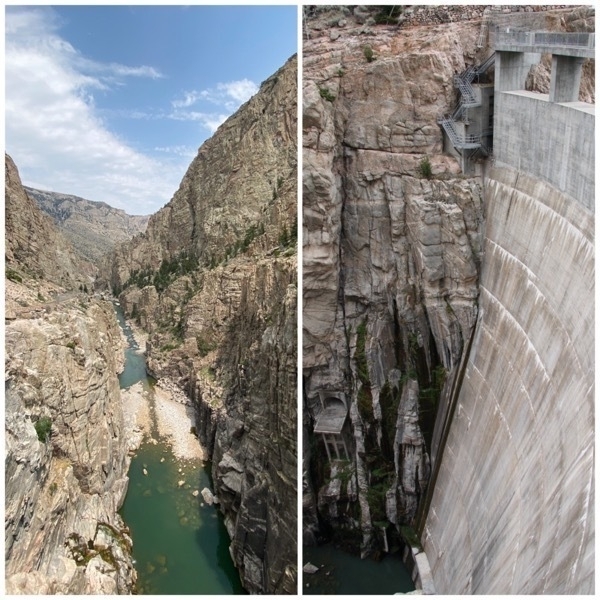 First named Shoshone Dam and renamed in 1947 to Buffalo Bill Dam
Buffalo Bill Center of the West
The Buffalo Bill Center of the West is a complex of five museums and a research library featuring art and artifacts of the American West. The five museums include the Buffalo Bill Museum, the Plains Indians Museum, the Whitney Western Art Museum, the Draper Natural History Museum, and the Cody Firearms Museum.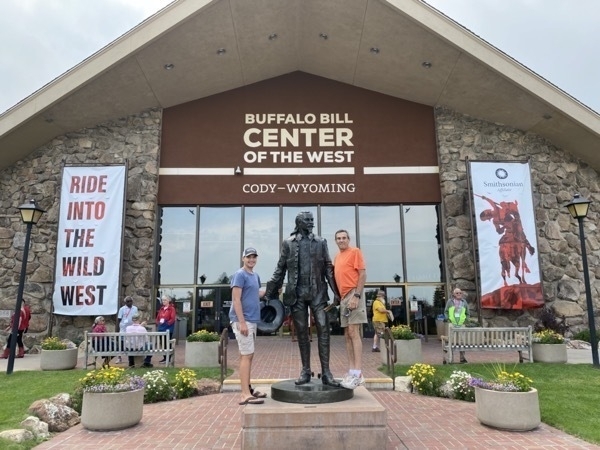 The Cody Firearms Museum houses the most comprehensive collection of American firearms in the world.. Tom and Ben enjoyed this exhibit, but I must admit, I skipped this museum.  The Plains Indian Museum was absolutely fascinating.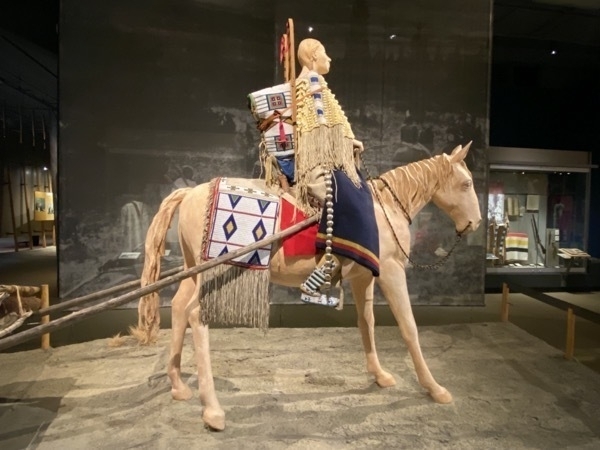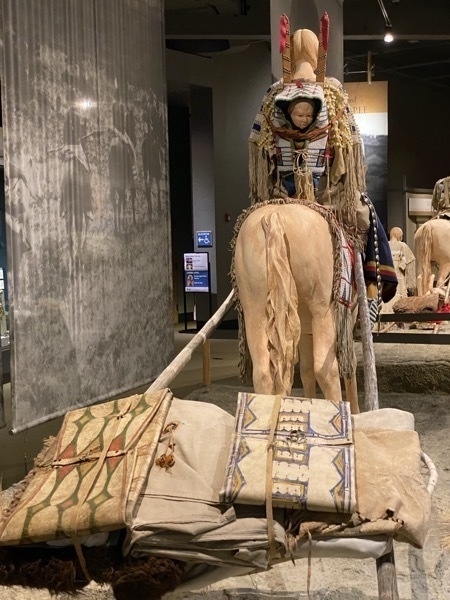 The night before the move, women packed family belongings.  After breakfast the women took down and packed the tipi covers, backrests, bedding, and other furnishings on horses and travois.  The hide bags  were used to back dried meat, berries and tobacco .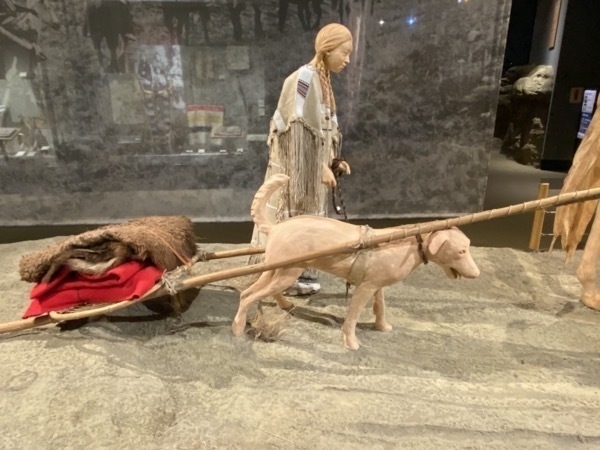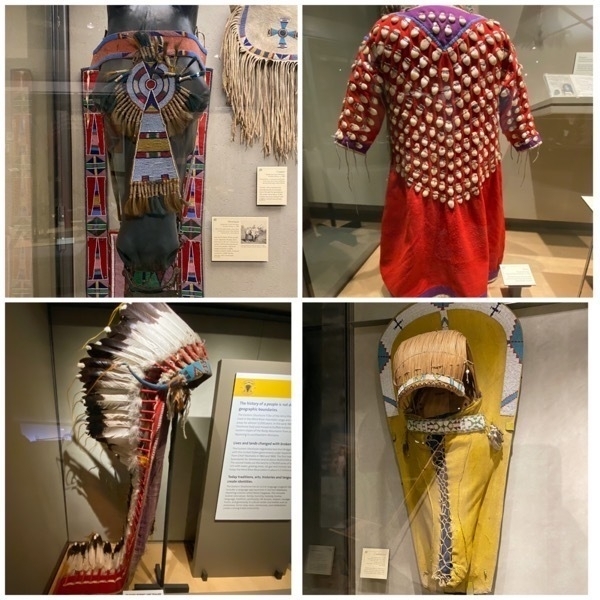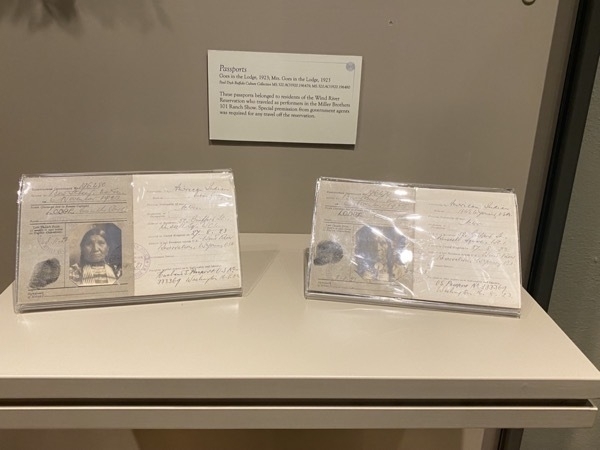 Special passports from government agents were required for any travel off the reservation.  These passports belonged to residents of the Wind River Reservation who travelled as performers in the Miller Brothers 101 Ranch Show.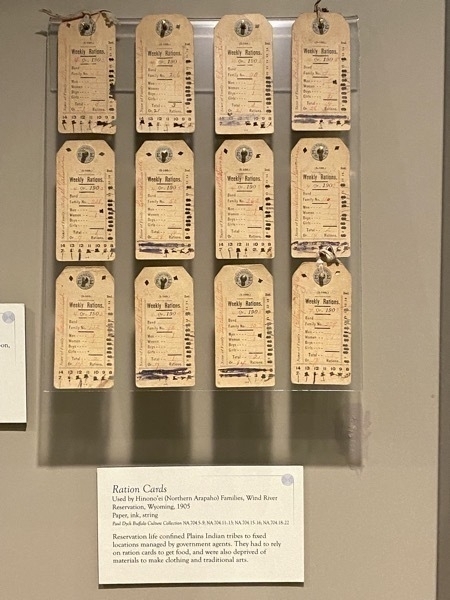 Reservation life confined Plains Indian tribes to fixed locations managed by government agents.  They had to rely on ration cards to get food, and were also deprived of materials to make clothing and traditional arts.
Museum of Natural History
The museum features interactive exhibits highlighting geology, wildlife, and human presence in the Greater Yellowstone region. Videos, natural history dioramas, and photography replicate the sights, sounds, and smells of the area. Specimens of grizzlies, wolves, bighorn sheep, moose, elk and other wildlife are on display.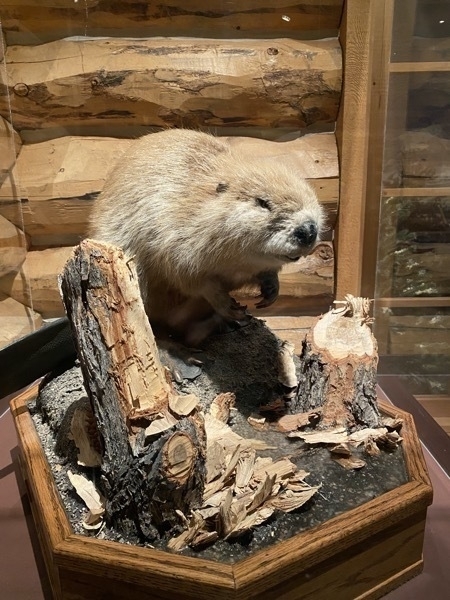 I learned that beavers can chew a tree 8"  in diameter to make it fall!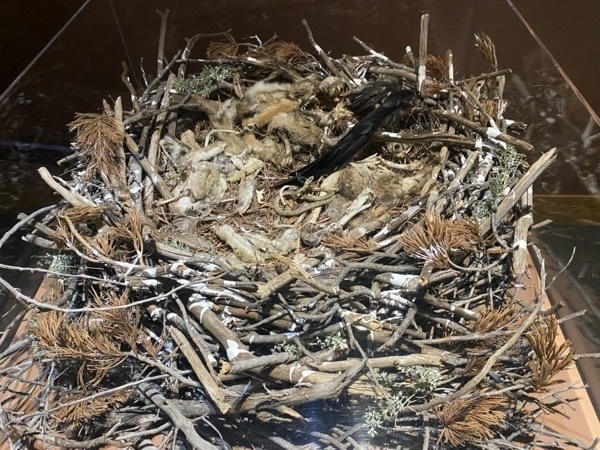 This is an eagle's nest with remains of some of it's food:  a cottontail rabbit, red fox, white tailed prairie dog, whitetail jack rabbit, prairie rattlesnake, chuckar, black raven, & hawk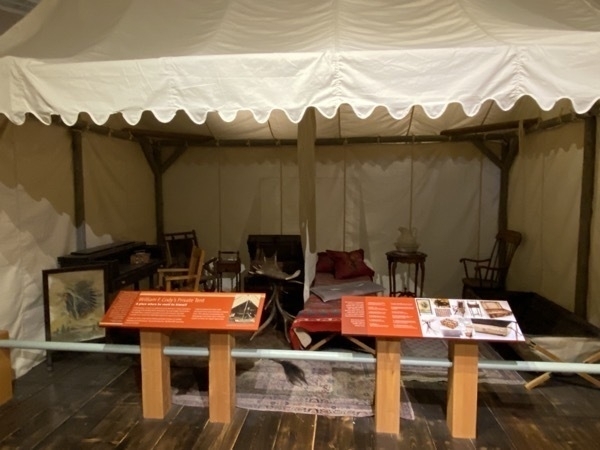 Bill Cody's travel tent complete with a paining on cotton fabric, desk, wool chair throw, rocking chair, suitcase, antler and table, bowl and picker set, hardwood chamber pot chair and a portable bathtub
Buffalo Bill State Park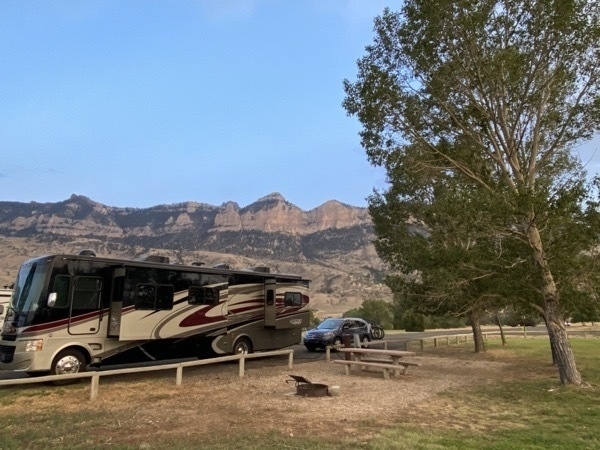 Our campsite #48 and sunset looking the opposite way