North Cascades National Park to Carlton -Day 41
We drove back through North Cascades National Park on Route 20 (North Cascades Highway), but this time we drove all the way through the park.  We stopped at the Washington Pass Overlook for lunch and were in awe of the magnificent views.  We were also able to view the highway that we would be traveling once we left.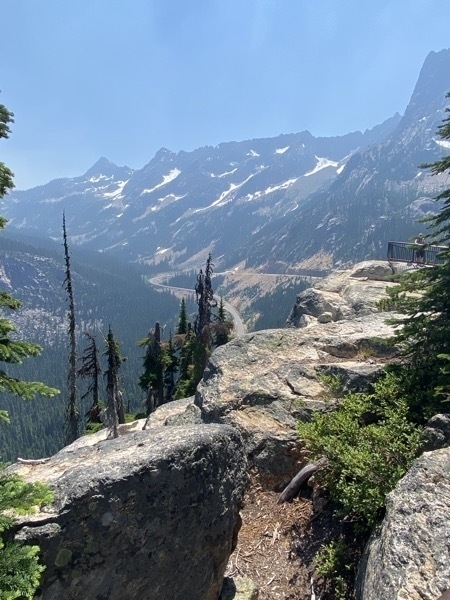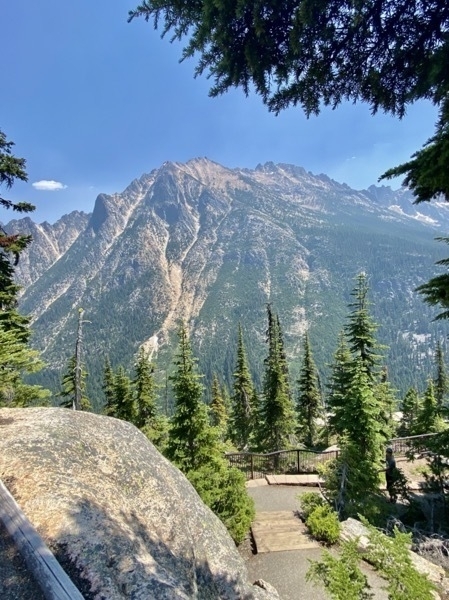 Carlton, Washinton
It was very hot when we arrived at the campground in Carlton and we soon realized the RV Park's electricity was not enough to power our three rigs.  We had trouble all evening with the power flashing on and off and our invertor was not picking up the slack. Since these reservations were made after we realized we could not go  to Alaska (since the Canadian border is still closed) and it was July 4th, it was next to impossible to get a reservation for three big rigs.  This was our choice.
The only thing to do to cool off from the heat was to head across the street to the river with our chairs and put our feet in the water.  Half of the river had a very nice current and we watched kayakers pass us.  We definitely weren't the only people cooling off in the water!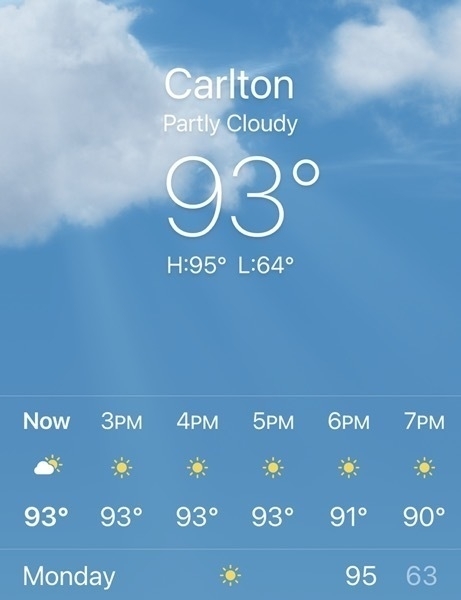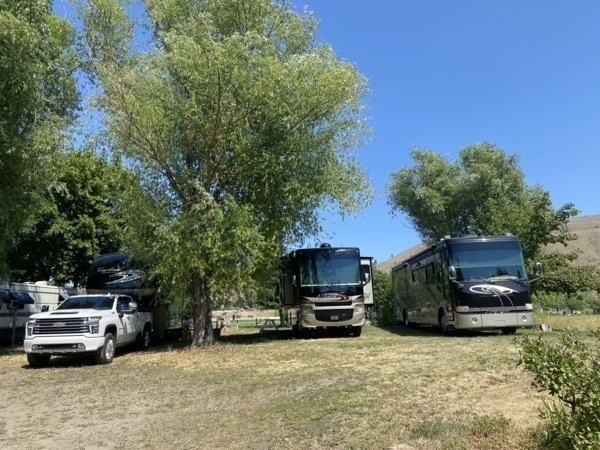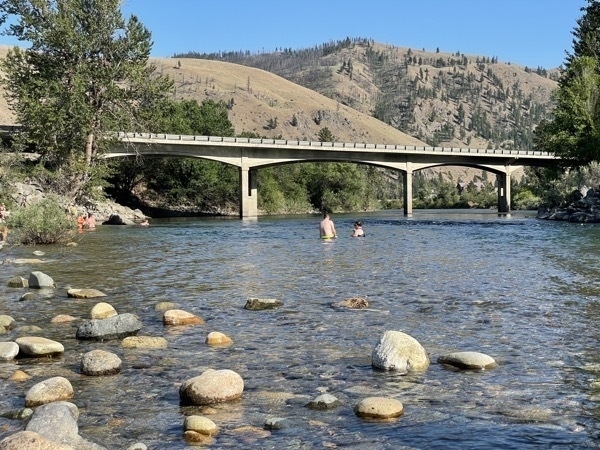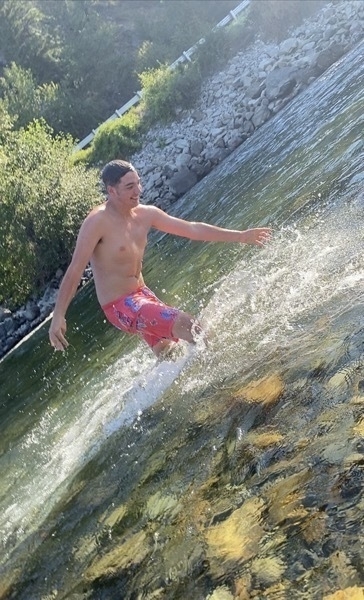 Since this was the 4th of July, we celebrated by grilling hamburgers and hot dogs outside on the campground's charcoal grill.    After dinner  the outside temperature dropped significantly and it was very comfortable sitting outside. We ended the evening with two games of Rummy Cue and a game of navy bridge.
Trip Statistics
We drove 108 miles from Rockport to Carlton..  Trip total is 4,216 miles
We didn't drive the CRV today.  Touring total is still 1818 miles
We stayed at the Carlton RV Park  for $40.  Total campground cost is $1,590..47 or an average of $39.62 per night
We've spent $2,218.06 on gasoline.  The last fillup was $3.549 per gallon