Grand Coulee Dam -Spokane - Day 42
We stopped at the Grand Coulee Dam on our 185 mile drive from Carlston to Spokane. The Grand Coulee Dam is one of the largest concrete structures in the world. It is the largest hydropower producer in the United States, generating more than 21 billion Kilowatt-hours of electricity each year–enough power to supply 2.3 million households with electricity for one year!  Power from the dam is supplied to eleven western states—Washington, Oregon, Montana, Wyoming, Colorado, California, Nevada, New Mexico, Utah, Arizona and also supply power to Canada. 
It provides flood control and river regulation, water storage and delivery, power generation, recreation and fish and wildlife.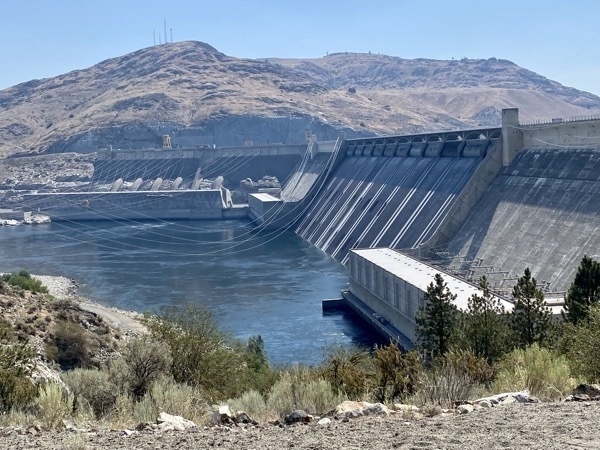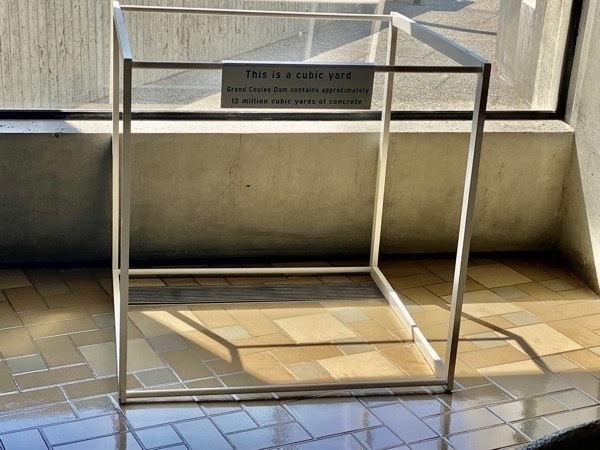 This is what a cubic yard looks like.  The dam contains nearly 12 million cubic yards of concrete.  According to the Bureau of Reclamation, "you could build a sidewalk four feet wide and four inches thick and wrap it twice around the equator (50,000 miles).  You could build a highway from Seattle to Miami."
I took these pictures showing the gallon bottles of water from the 48 states that were dumped into the reservoir when the dam was opened.  The next picture shows the "princesses" from each state that empty the bottles.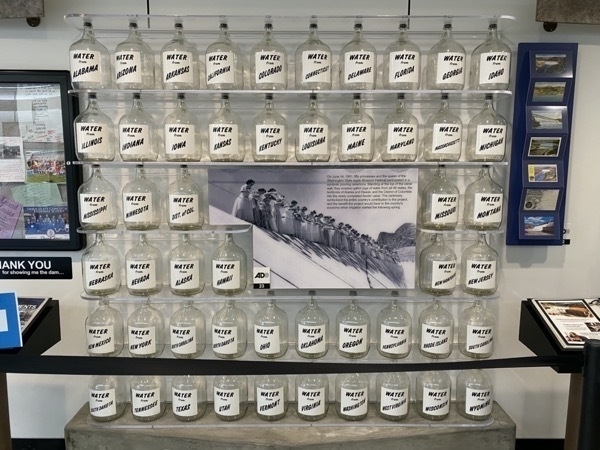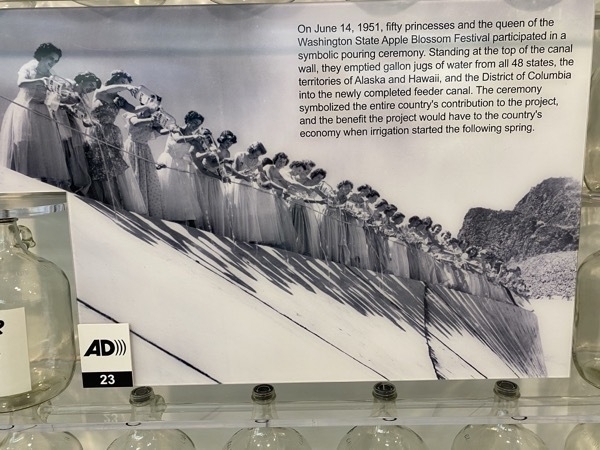 Spokane
When we arrived in Spokane, Tracey, Linda and I made a Walmart run because we were all running low on groceries and supplies. I washed our clothes at the campground laundry.  
Cute sign we saw on our walk around the RV Park.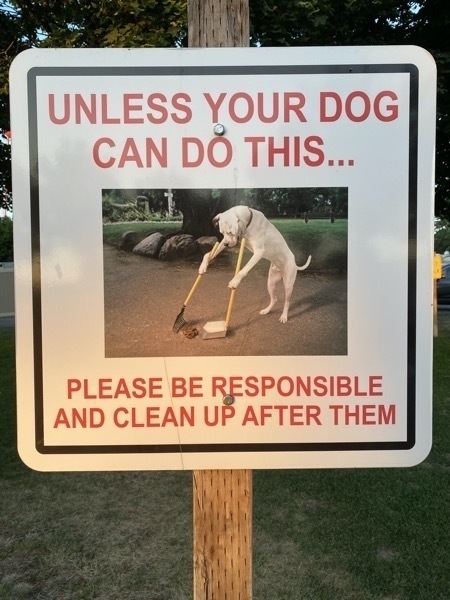 The campground showed the movie "RV" with Robin Williams that we watched on the campground's big screen.  What an appropriate movie for a group of campers in an RV!  It was hilarious!!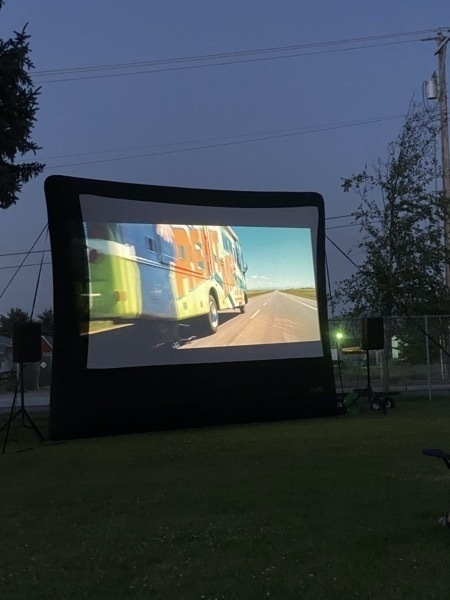 Trip Statistics
We drove 185 miles from Carlton to Spokane.  Trip total is 4,401 miles
We didn't drive the CRV today.  Touring total is still 1818 miles.  
We stayed at the Spokane KOA  for $70.68 per night.  Total campground cost is $1,656..15 or an average of $39.43 per night
We've spent $2,294.15 on gasoline.  The last fillup was $3.799 per gallon