North Cascades National Park - our 47th National Park
Day 40 of our summer road trip took us to North Cascades National Park. The park was established in 1968 and features the rugged mountain peaks of the North Cascades Range. 
According to the National Park Service,, there are "over 300 glaciers and countless snowfields.The North Cascades National Park Service Complex is one of the snowiest places on earth and the most heavily glaciated area in the United States outside of Alaska "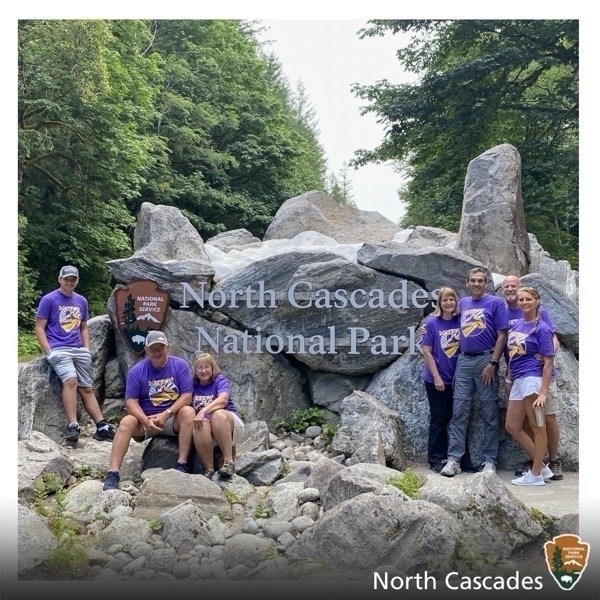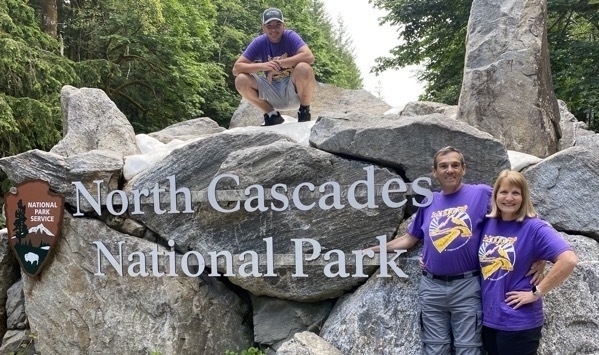 Our first stop after the national park sign was at the North Cascades Visitor's Center where we picked up a park map so we could plan our day.  We drove to Gorge Dam and walked around the area and took pictures.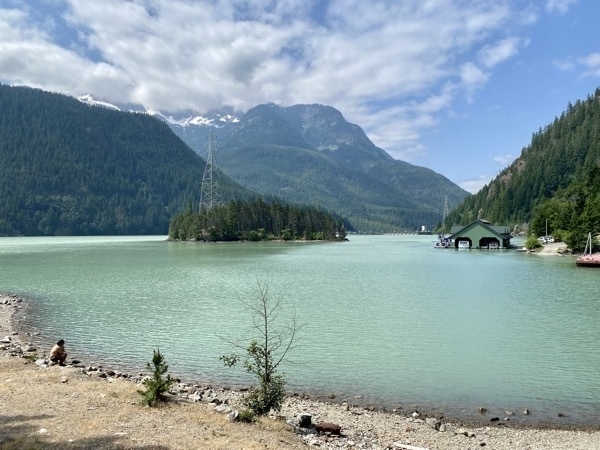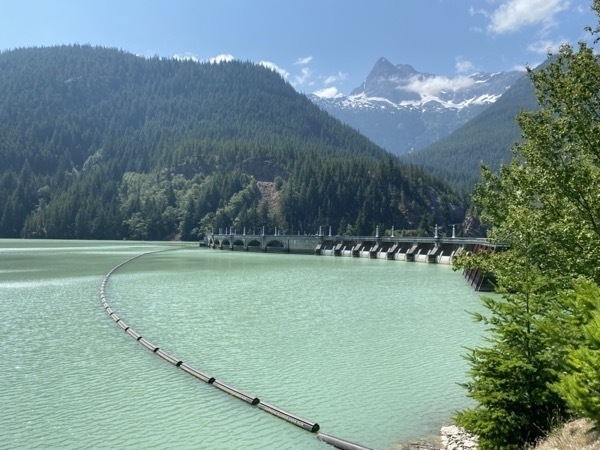 We stopped again at Diablo Lake Overlook where we took more pictures and ate lunch.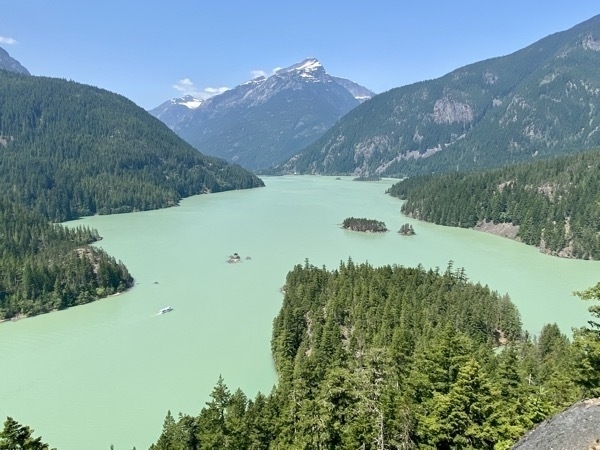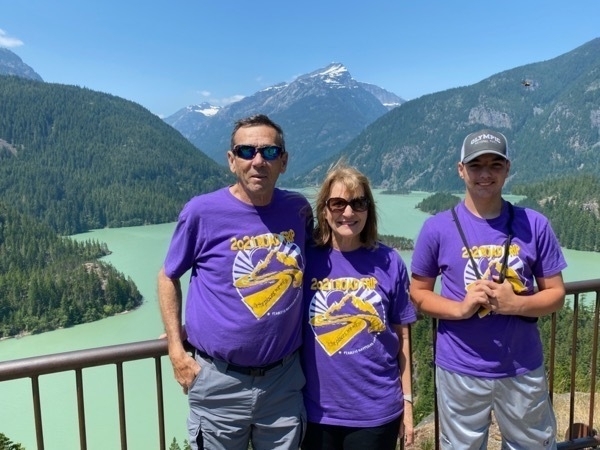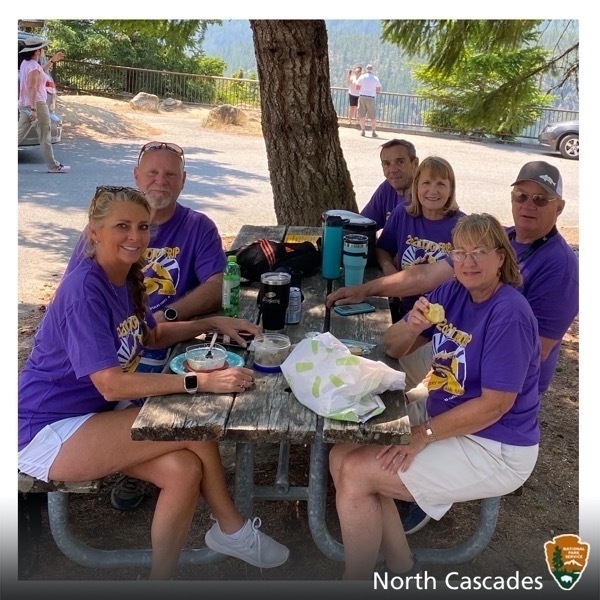 On the way out of the park we stopped at Newhalen where we hiked The Trail of the Cedars which runs along the Skagit River.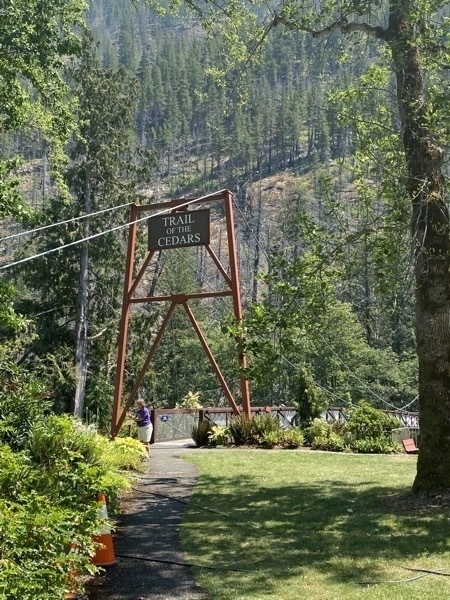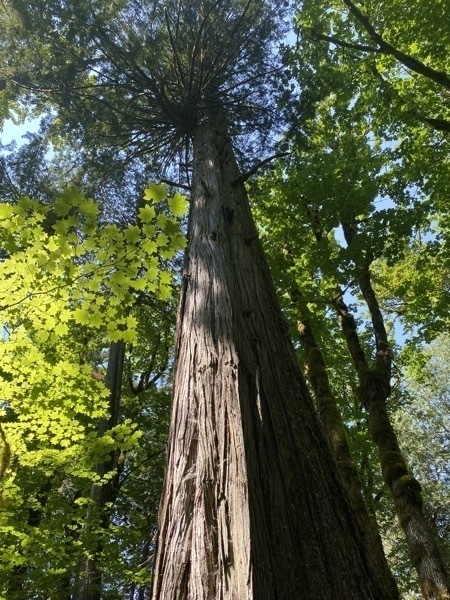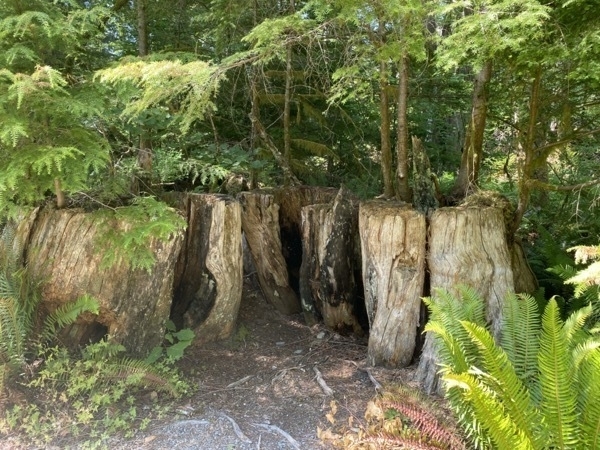 These trees had to be felled because children were playing inside the hollow part with candles and set the trees on fire. The arrangement of the three trees formed a natural chimney and the fire flared upward.  The trees were too tall for the fire hoses to be effective, so they had to be cut down to extinguish the fire.  This incident happened in 1967.
Ladder Creek Falls
When the hydroelectric project near Ross Lake was under construction during the 1930s and '40s, owner and developer J.D. Ross built a trail to nearby Ladder Creek Falls to showcase the area.
According to the sign below" Ross wanted his visitors to believe that "anything was possible with electricity" including heating the ground to accommodate tropical plants such as banana and palm trees. In the wilds of the North Cascades exotic orchids were planted along the pathways which, in turn, were illuminated at dusk by colored lights."
Nightly between dusk and midnight there is a 15 minute repeating show of lights on the waterfall.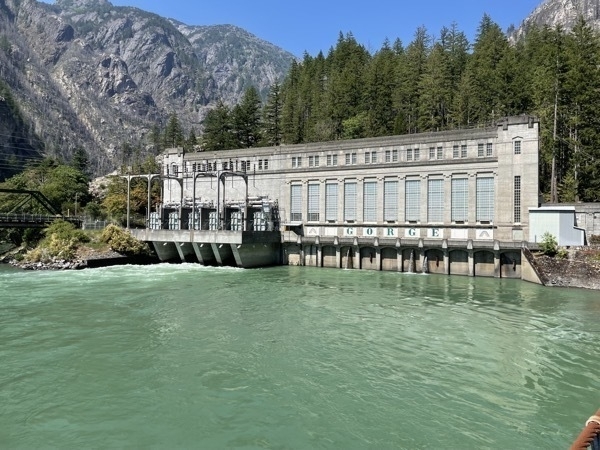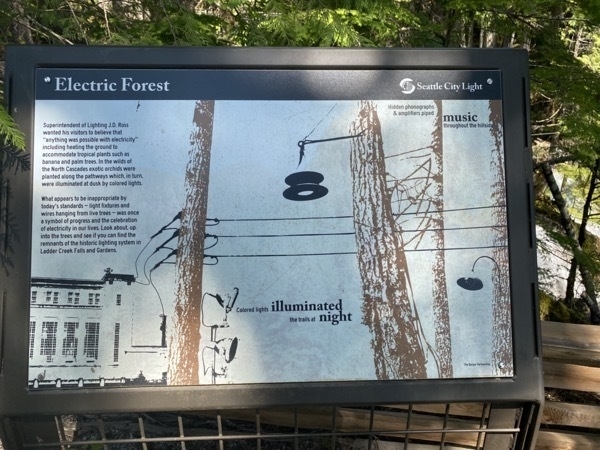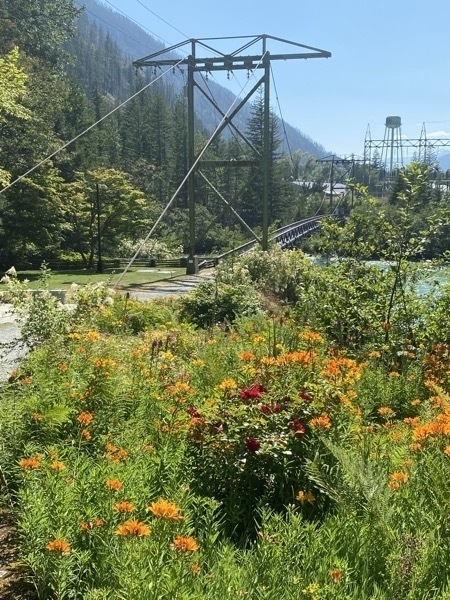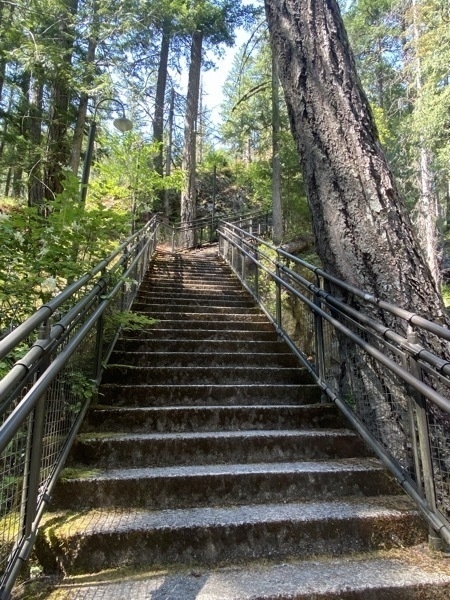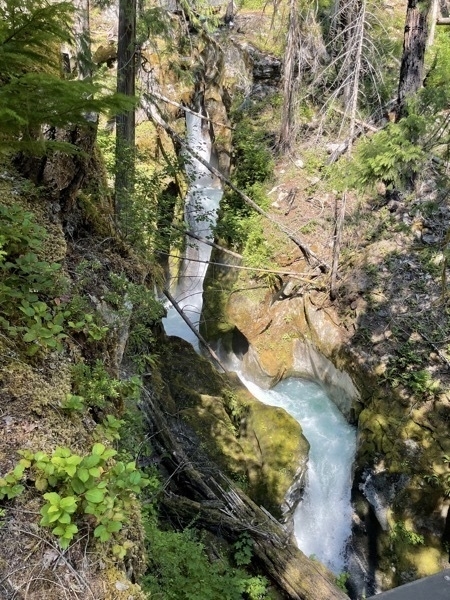 Trip Statistics
We drove 64 miles from Lake Ki (outside of Seattle) to Rockport..  Trip total is 4,108 miles
Miles driven in CRV 75; Touring total is 1818 miles
We stayed at the Glacier Peak RV Resort for $43 per night.  Total campground cost is $1,545.47 or an average of $39.62 per night
We've spent $2,218.06 on gasoline.  The last fillup was $3.549 per gallon