Tacoma - Museum of Glass and LeMay's America's Car Museum - Days 35
We arrived at the Washington State Fairgrounds around noon from Poulsbo, parked the motorhome and headed to Tacoma to visit the LeMay-America's Museum of Cars and the Museum of Glass.
Museum of Glass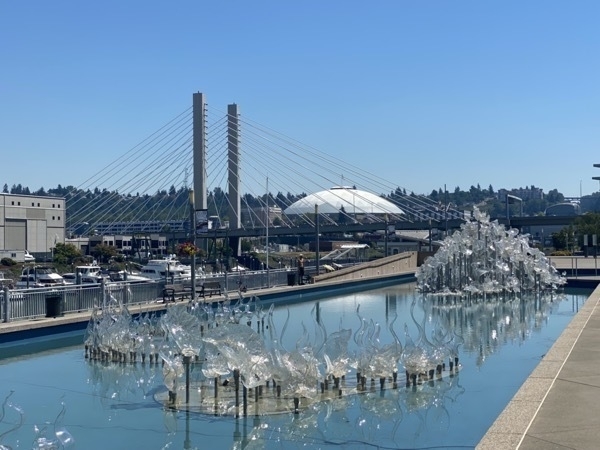 Each month kids age 12 and under submit designs for the Museum's Hot Shop Team to review. One chosen to create in glass, to the child-designer's exact specifications.  Here are a few of the winning displays and information about the child who created them: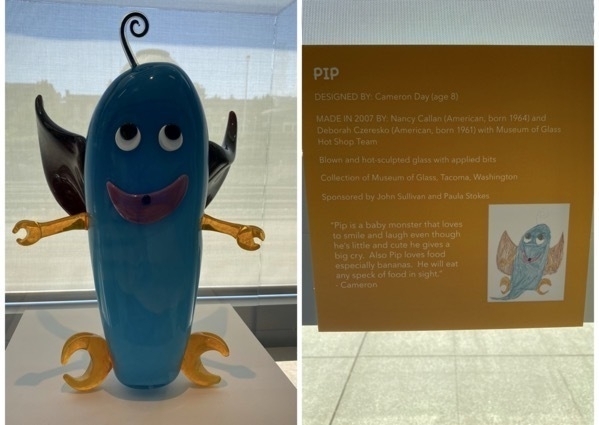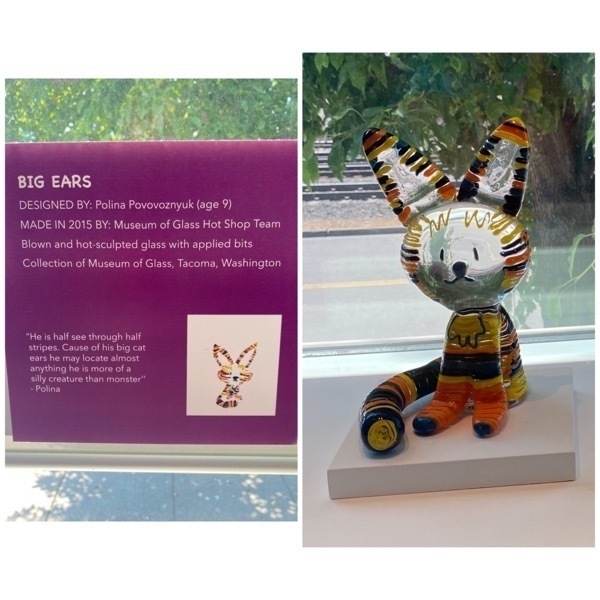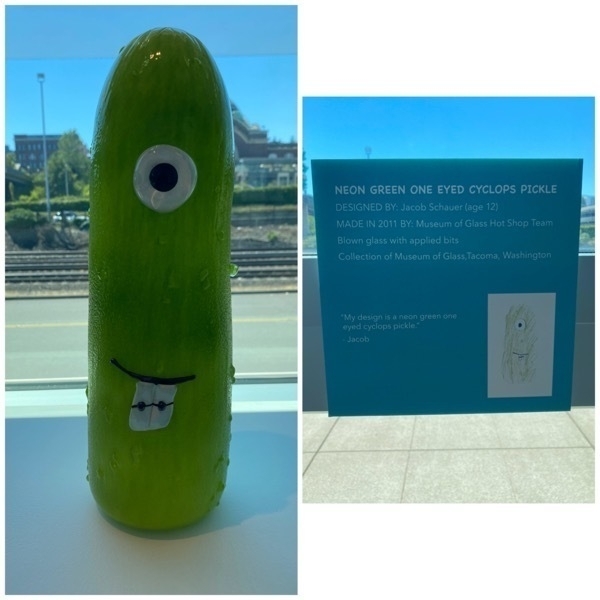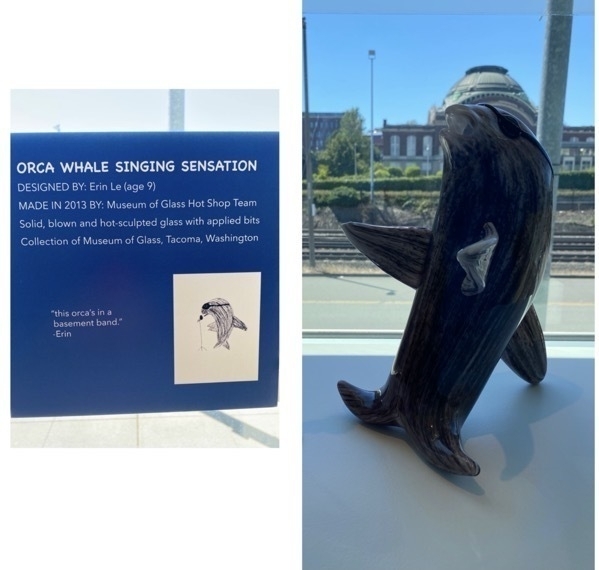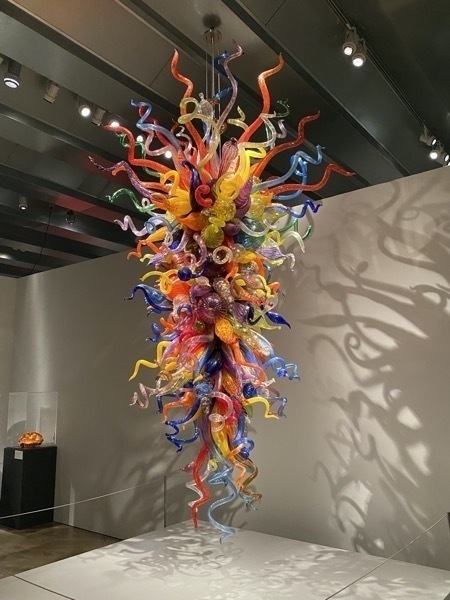 This beautiful Chihuly creation was on display.
We watched a live demonstration of glass blowing and then walked around the museum.   We enjoyed the exhibit, but the most amazing part was the Chihuly glass display that was on the OUTSIDE and free.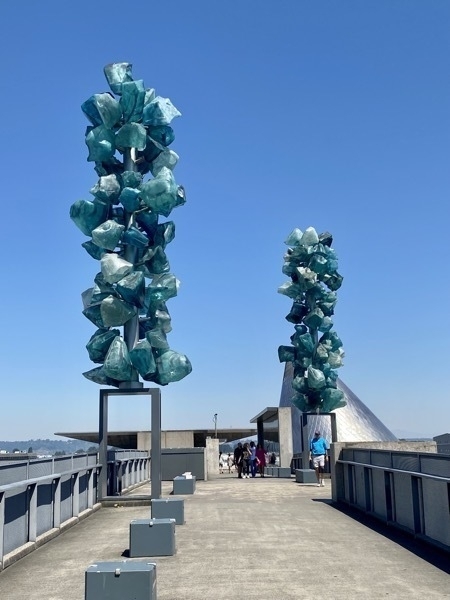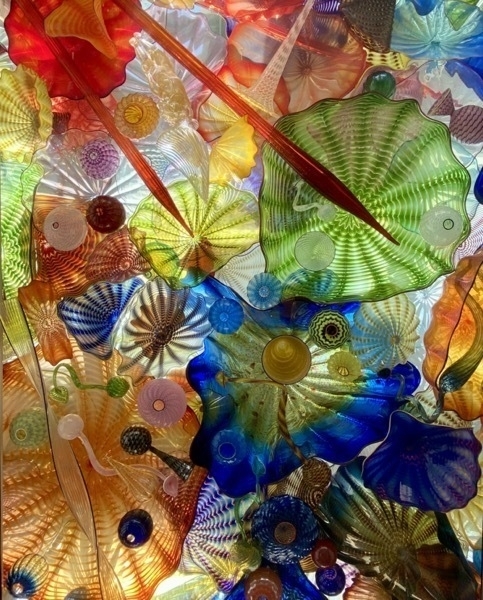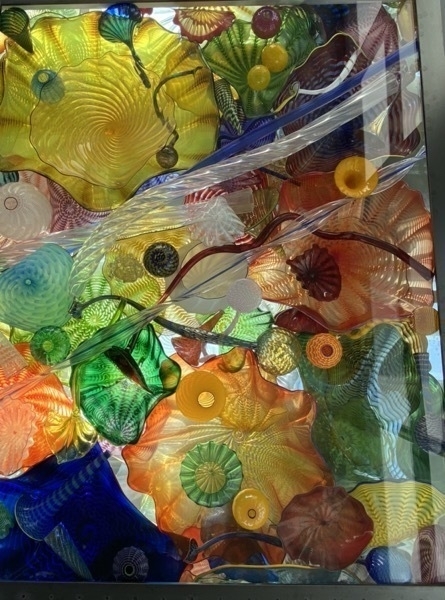 This is a closeup of part of the roof that you can see in the next picture.  Tracey took the two pictures below where you can get a better look at the whole building.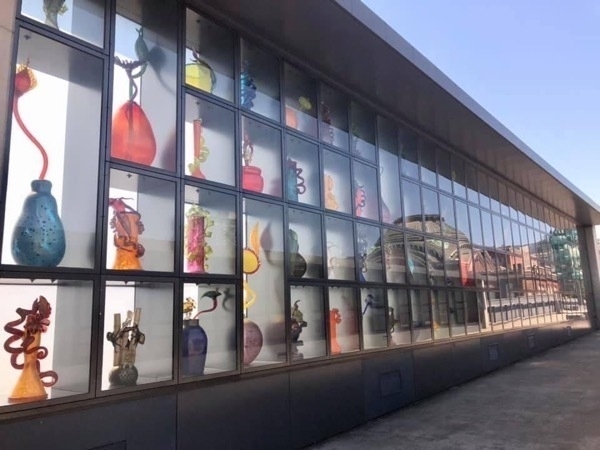 These glass Chihuly creations line the walls on both sides.
LeMay- America's Car Museum
Harold Lemay owned the single largest private car collection in the world. Although the museum contains over 300 cars, the majority of the LeMay's collection remains at the LeMay Family Collection at Marymount in nearby Spanaway.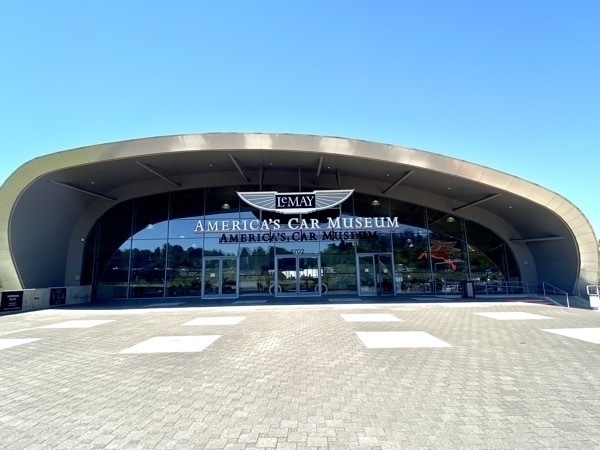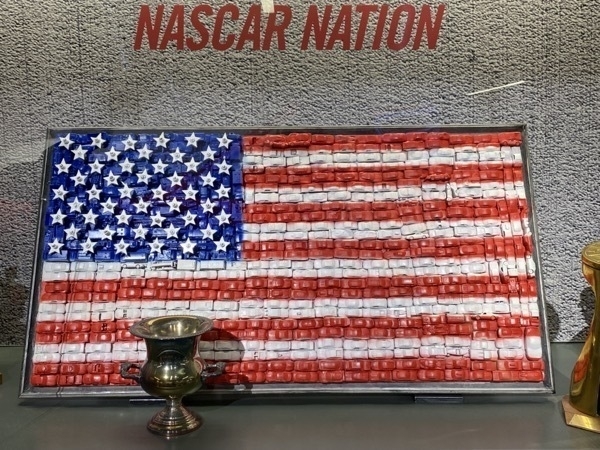 Made with Hot Wheels cars and trucks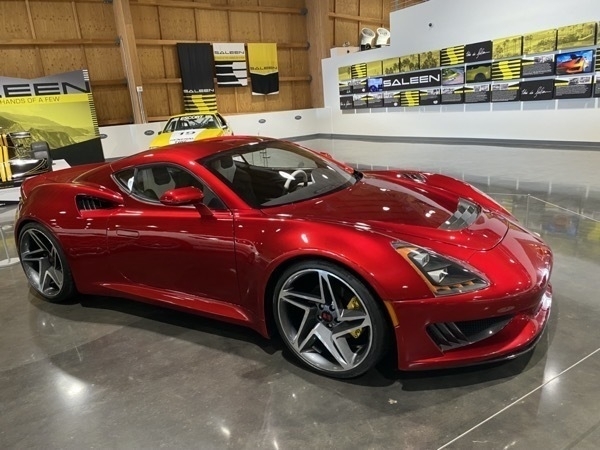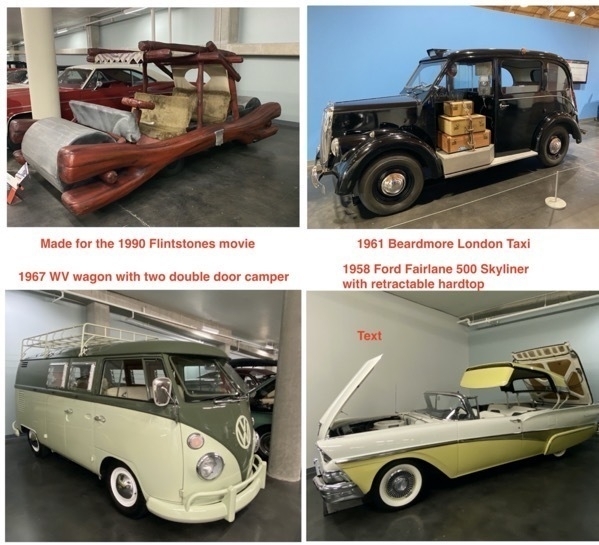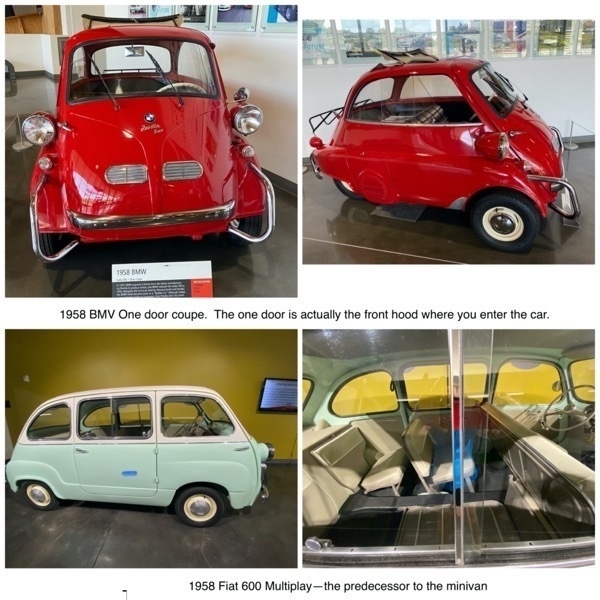 On our ride back to the campground I took this picture of Mt. Rainier. It looms over the landscape and on a clear day can be seen as far away as Corvallis, Oregon and Victoria, British Columbia—that's up to 300 miles away!  Tomorrow we are driving there.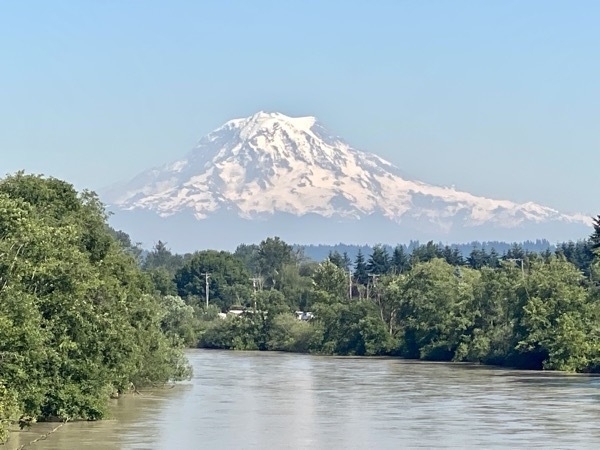 Trip Statistics
We drove 99 miles from Poulsbo to Kelso.  Trip total is 4,162 miles
Miles driven in CRV 40; Touring total is 1,514 miles
We stayed at the Washington State Fairgrounds for $35 per night.  Total campground cost is $1,289.15 or an average of $37.92 per night
Groceries and eating out total $884.25 or an average of $26.30 per day