Poulsbo, Washington - Day 31
We drove 122 miles from Forks across the top of Washington and Olympic National Park and stopped for the night in Poulsbo. Although the way we stopped to take some photos at the beautiful Lake Crescent and then continued on our way.
Lake Crescent has depths up to  624 feet and is filled with magnificent clear blue water.
According to the National Park service brochure, the lake's waters have very little nitrogen. This limits the growth of phytoplankton, tiny plants (like algae) that float in lake waters. Without them, the water stays clear. In some places you might see as far down as 60 feet. Clarity and reflecting light give Lake Crescent its stunning blue-green color. Its protected waters are home to fish like the Beardslee and Crescenti trout, two types of fish found nowhere else in the world.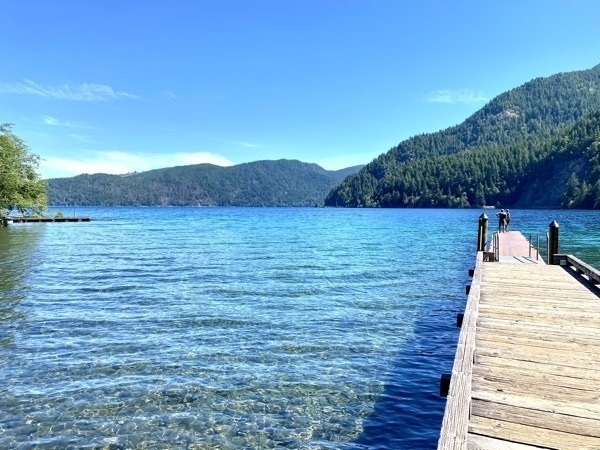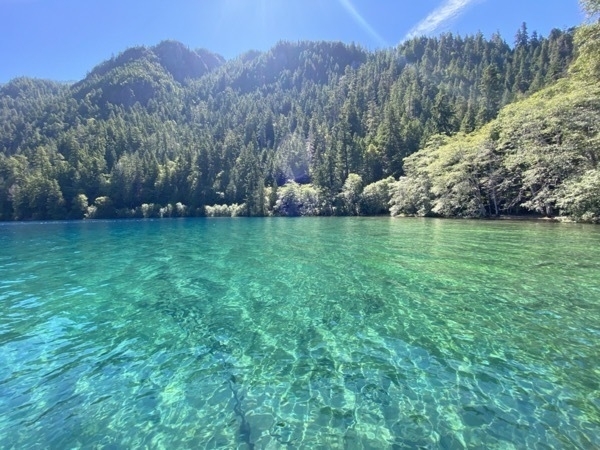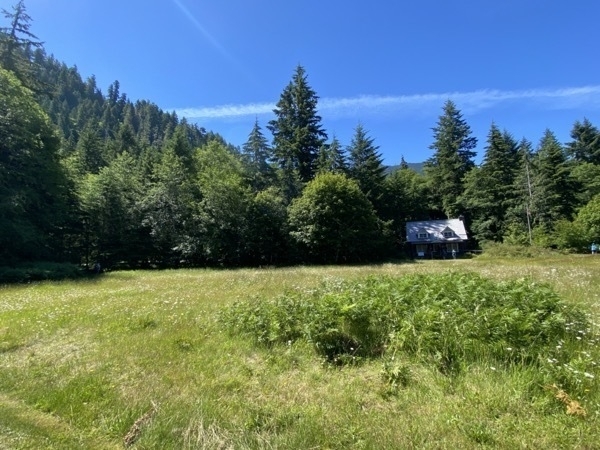 Park Ranger Office at Lake Crescent
Poulsbo, WA
The town has a population of just under 11,000  and is located on Liberty Bay on the Kitsap Peninsula and is known as "Little Norway" because of the Scandinavian influences of its settlers.  The town as three marinas and is known for its Poulsbo Bread. 
The bread was created  by Marion Sluys, the owner of Sluys' Bakery in Poulsbo, from a biblical recipe in  Ezekiel 4:9 which read, "Take thou also unto thee wheat, and barley, and beans, and lentiles, and millet, and fitches, and put them in one vessel…"
According to Sluys' Bakery, the bread was licensed to Franz Family Bakeries in the early 1980s for national and international distribution, with the license terms requiring Ezekiel 4:9 be imprinted on all packaging.  I would assume the Ezekiel Bread that is now in the stores across the US also got it's roots from that recipe.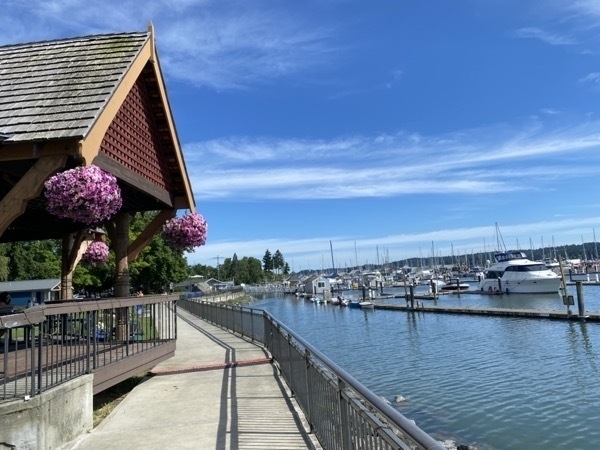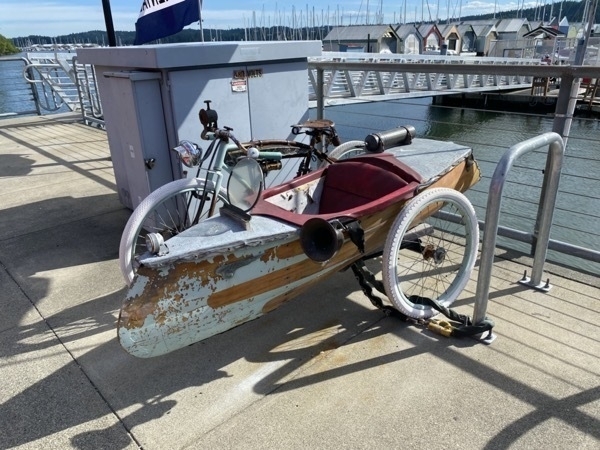 An interesting bicycle for two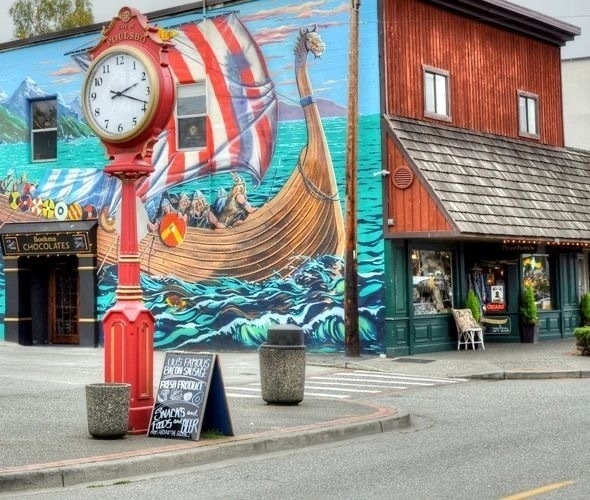 This town has many unique art shops and bakeries. After walking the marino area and shops, we went to the number 1 place to visit, according to Trip Advisor, Central Market not realizing it's just like a grocery store like Whole Foods.  Definitely not a top attraction by anyone's description!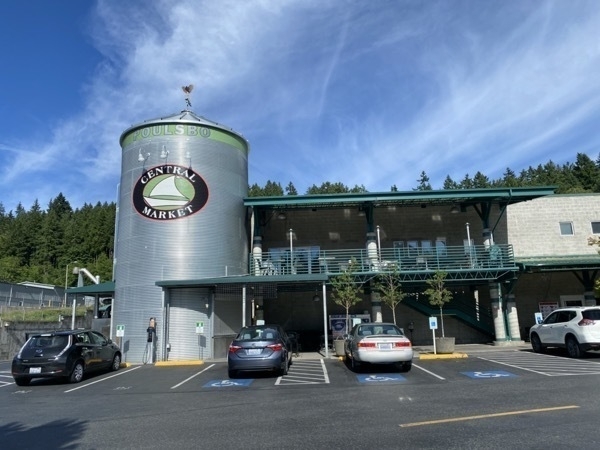 Trip Statistics
We drove 122 miles from Forks to Poulsbo  Trip total is 3,719 miles
Miles driven in CRV 19; Touring total is 1299  miles
We stayed at the Cedar Glen RV Park  for $54.95 for per night.  Total campground cost is $1,116 or an average of $36 per night
Groceries and eating out total $815.16 or an average of $26.30 per day