Lincoln City, Oregon - Days 26 & 27
The drive to Lincoln City from Crater Lake RV Park was a long 300 miles drive and took us most of the day. Once we arrived at the Chinook Bend Rv Park, it was time to cook dinner.  After dinner I took the boys down to the beach to see the sunset.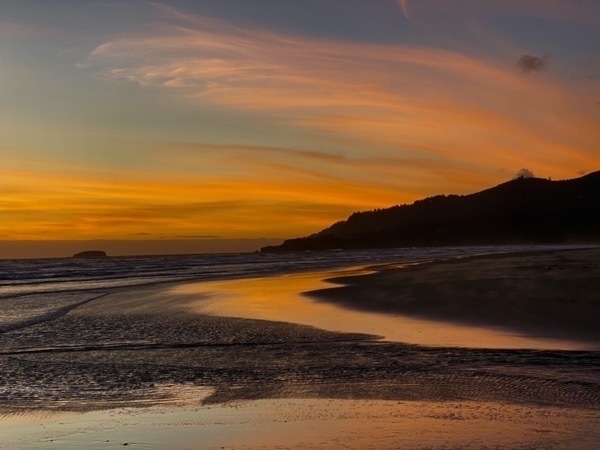 Finders Keepers
Lincoln City, Oregon has a program of random acts of kindness.  Local artists make over 3,000 hand blown glass floats.  These are hidden along the seven mile strip of beautiful sandy beach.  If you find a float, it's all yours.

Examples of glass floats from the city's website
Basic rules of the hunt
Floast can be found above the high tide line and below the beach embankment.
Floats are places on the beach during daylight hours only
Floats are hidden through the day, not just a one time.
This morning I took Ben and Drew to the beach to look for a float. They walked the beach for almost three hours looking for one of these treasures, but had no luck.  In the meantime I went to a store where they are made to buy one as a souvenir.  Instead of buying one I discovered I could make my own! So, at 5:30 I went to Lincoln City Glass Company where I (and the craftsman who helped me, created by very own float.  It's cooling off for the night so I get to pick it up at 10:00 on our way out of town in the morning.

Hike to Drift Creek Falls
We hiked 3 miles roundtrip to see the falls and cross a suspension bridge.  Since the temperature was only 51degrees, it was a very comfortable day for a hike.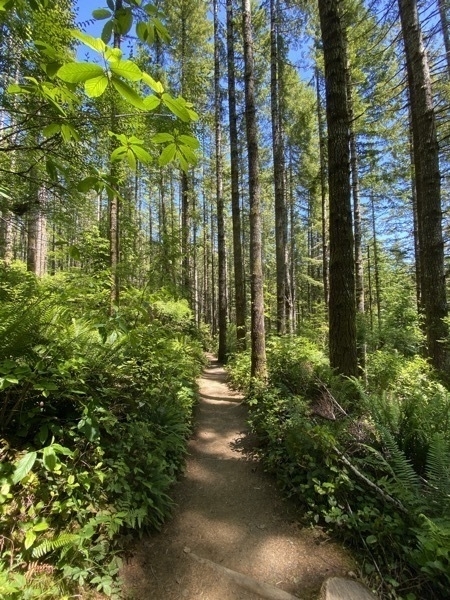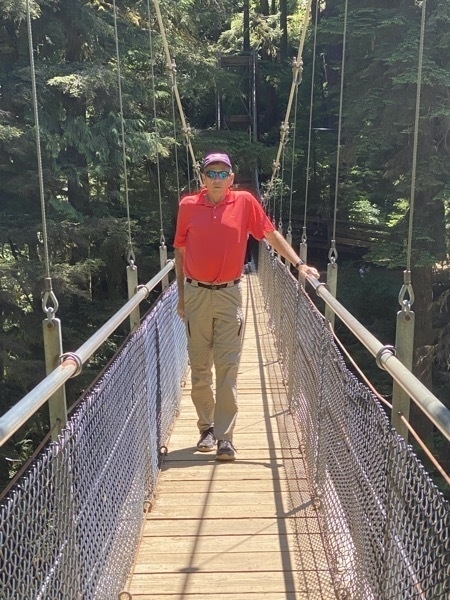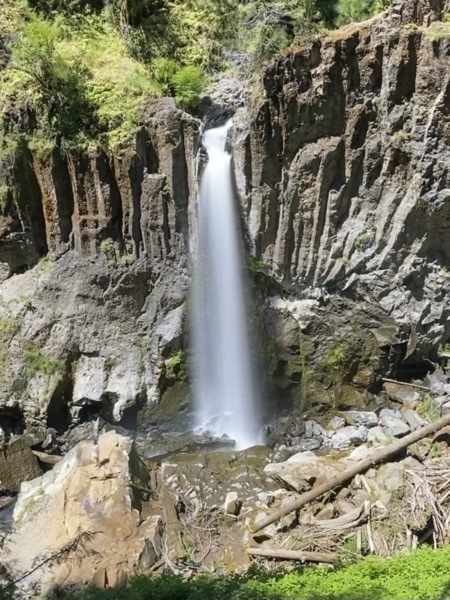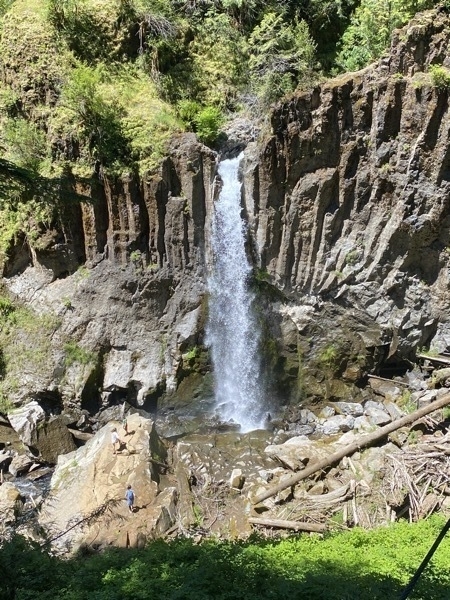 Look at the person on the rocks below the falls to get a prospective on the height of these falls!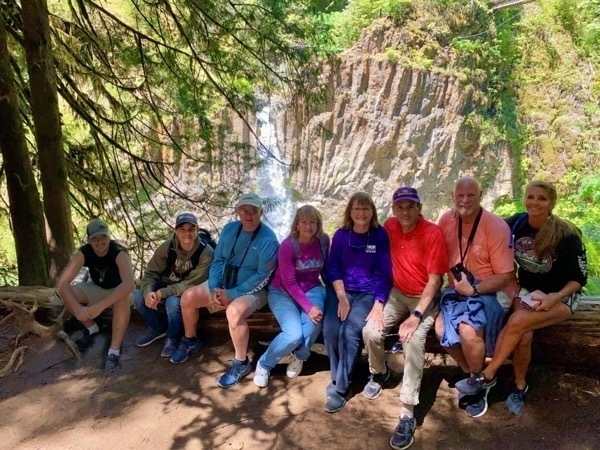 Back to the Beach
Tom, Ben, Drew and I drove back to the beach to take a walk and kill some time before my 5:30 appointment to make my float.  The wind was very strong on the beach.  Tom and I walked a mile while Ben and Drew ran.  Then, they decided they wanted to go IN the Pacific.  The water temperature was chilly 58 degrees, so their dip up to their waist was a quick one.
Making my glass float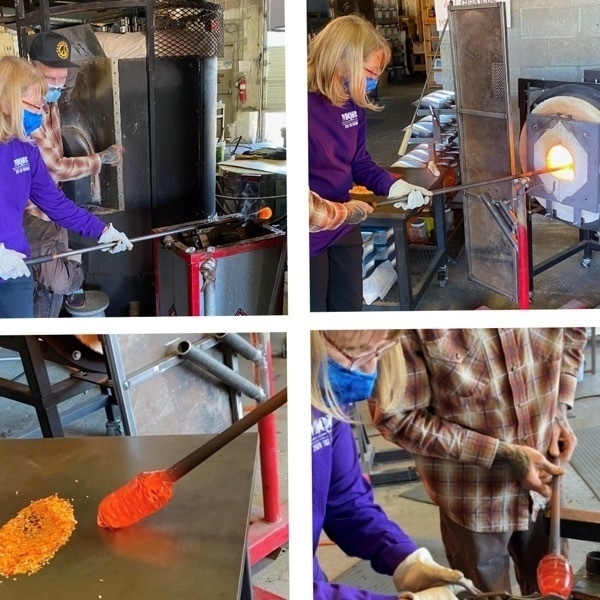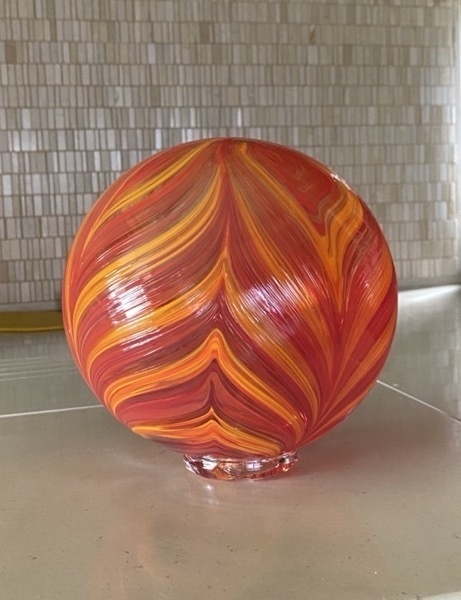 My finished glass float
Trip Statistics:
Miles driven in motorhome - 3267; Miles driven in car - 944. Total for both - 4449.  Average per day is 165.
Gas was $3.339 per gallon and we've spent a total of $1,674.85.  That's an average of $64.42 per day
Groceries and eating out - $589 or $21.81 per day
We stayed at Chinook Bend RV Park $36.16 per night.  Campground total is $882.07 or $40 per night