Crater Lake National Park - Our 46th National Park
Crater Lake 
Days 23 & 24 of our road trip were spent in the Crater Lake National Park area. From the  Crater Lake RV Campground, we drove 34 miles to the south entrance of the park. From there, we drove up to the lake and  stopped at most of the overlooks as we progressed around the lake.  Part of the road was still closed because of snow so we could not drive all the way around.
Facts about Crater Lake from the Forest Service:
Crater Lake is 1,943 feet deep.  It is the deepest lake in the United States and the deepest volcanic lake in the world.
The lake level doesn't change much because it experiences twice as much precipitation as evaporation, but the caldera doesn't fill up because water seeps out through a porous rock layer along the north shore.
The water comes from rain and snow.  No rivers feed into the lake.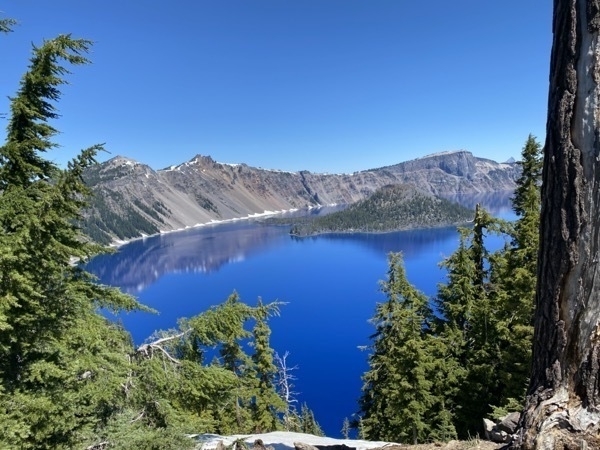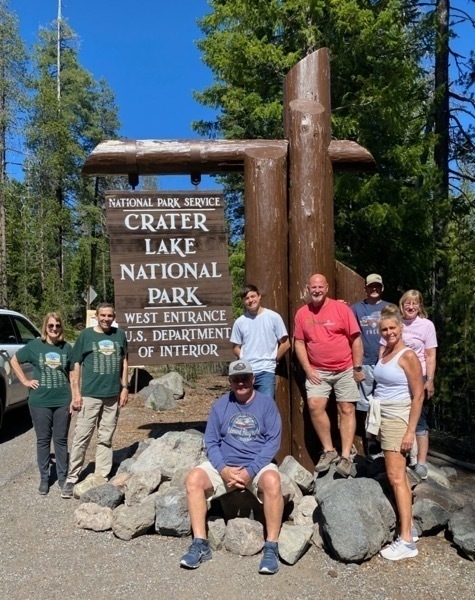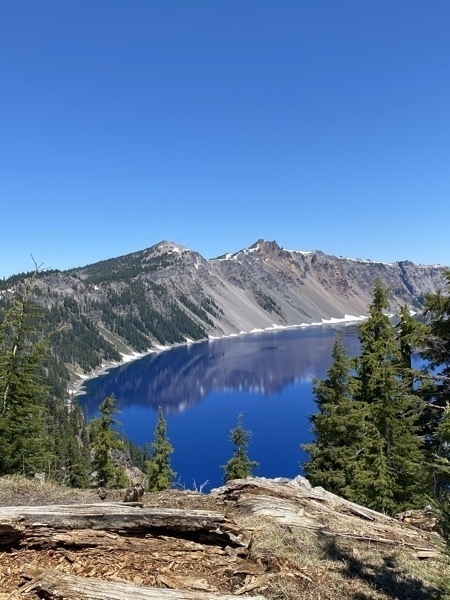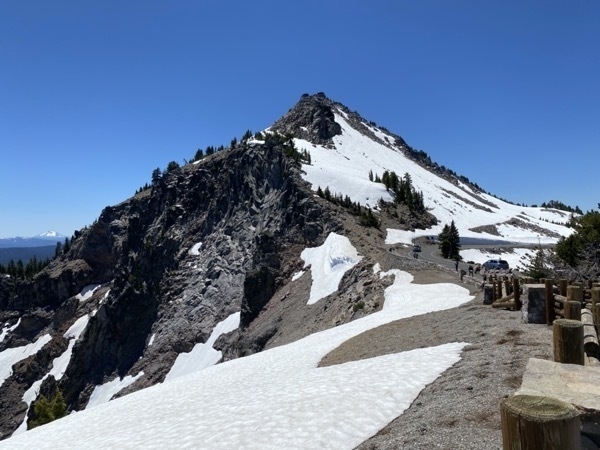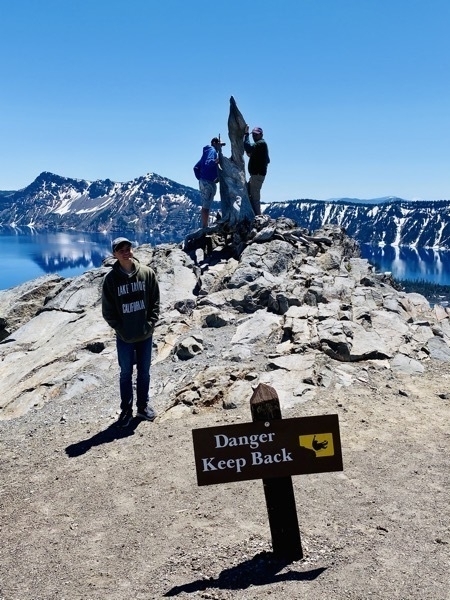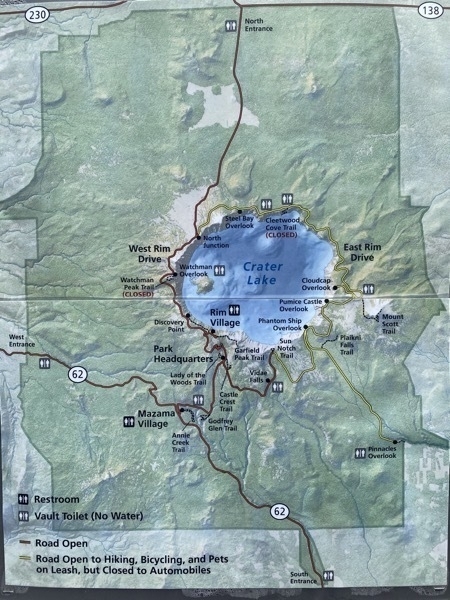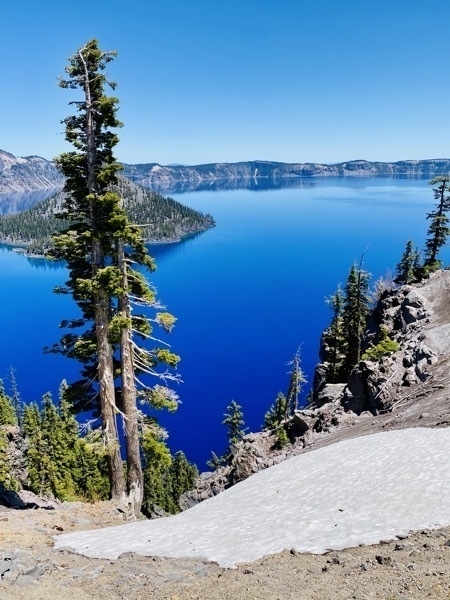 We drove as far to the right of the light as the Phantom Ship Overlook Trail.  Past there the road was closed to traffic. Along the way we stopped at the Vidae Falls. Ben and Drew  rode their bikes while we hiked the Trail.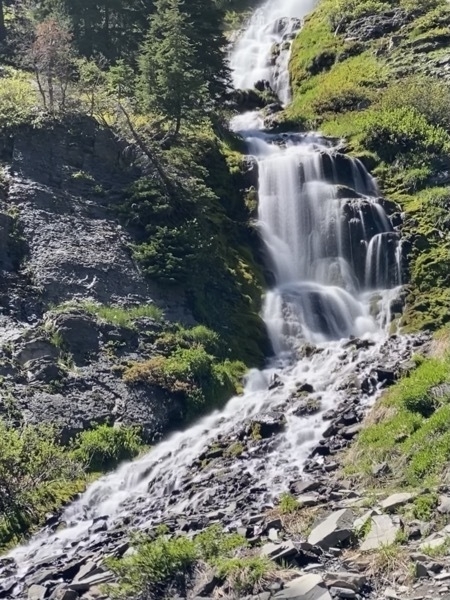 Vidae Falls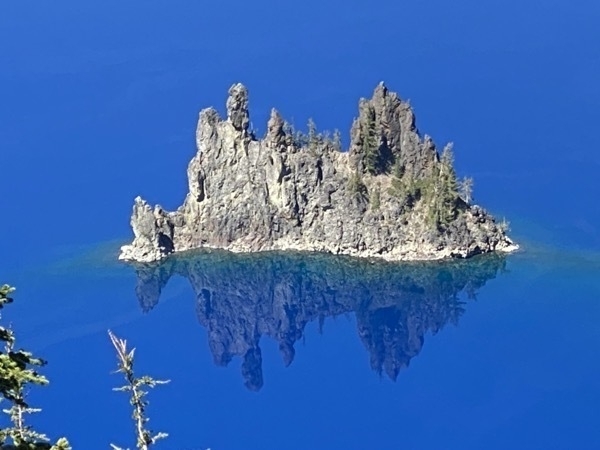 Phantom Ship island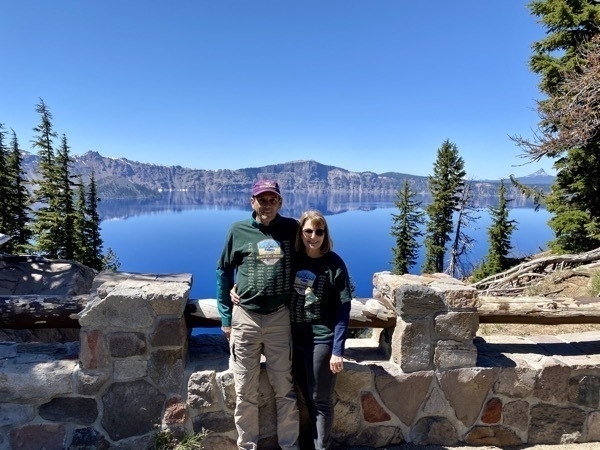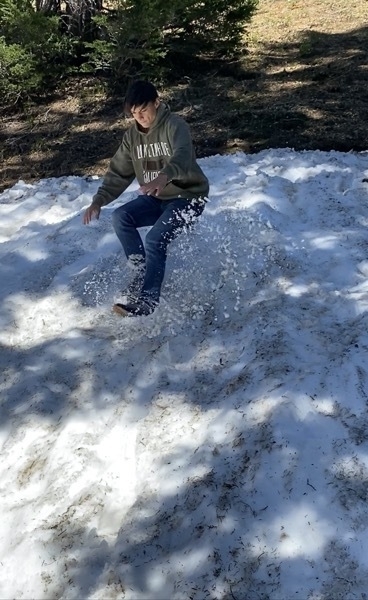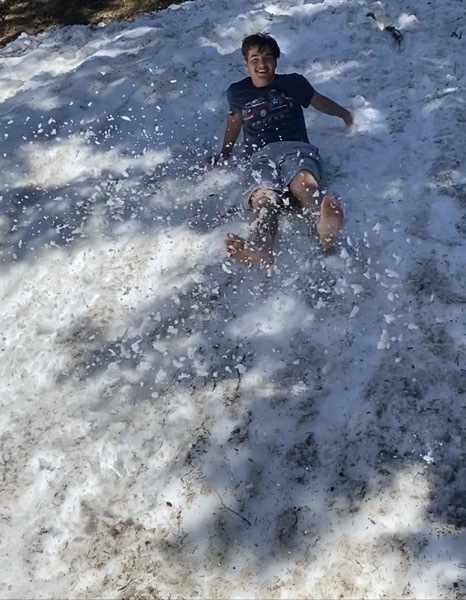 On the way back to the campground we stopped at the Rogue Gorge Viewpoint and also walked to Natural Bridge.   Once we got back to the RV park we had driven 96 miles today.
On Thursday we  drove from the campground to Mill Creek Falls and Barr Creek Falls and to Avenue of Giant Boulders.  While we hiked to those scenic places, Ben and Drew rode their bicycles on the trails.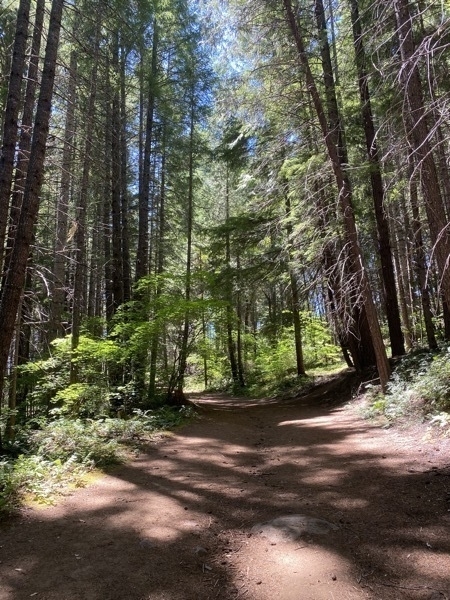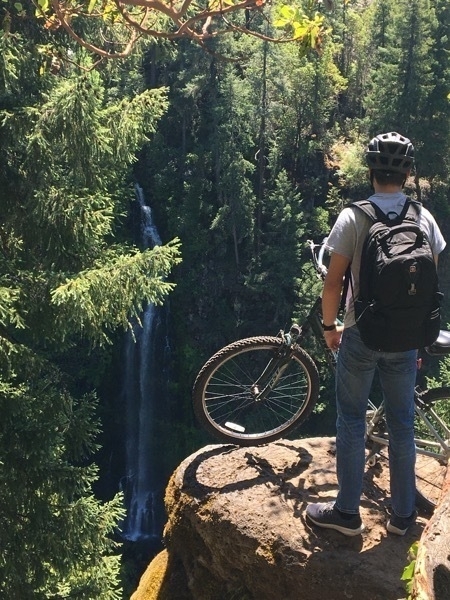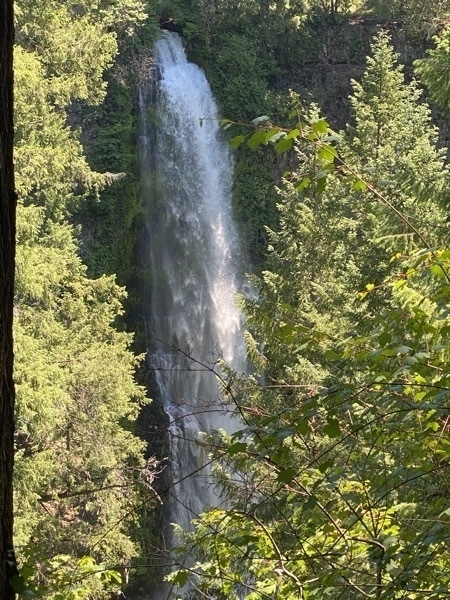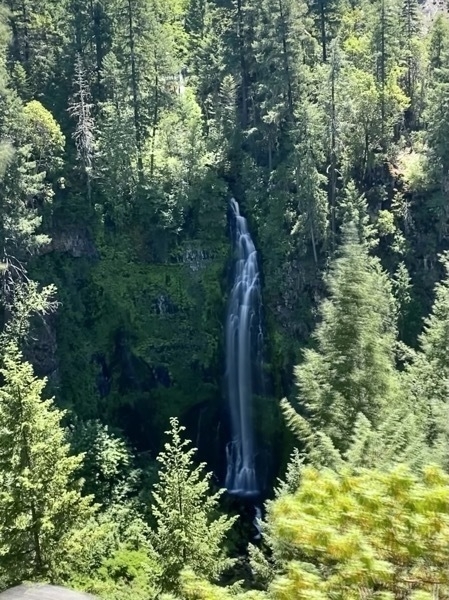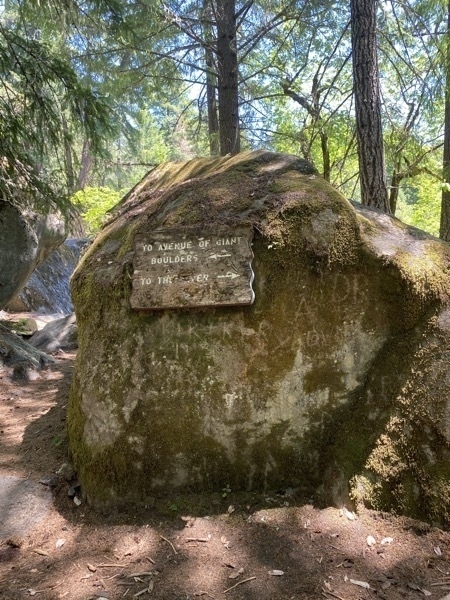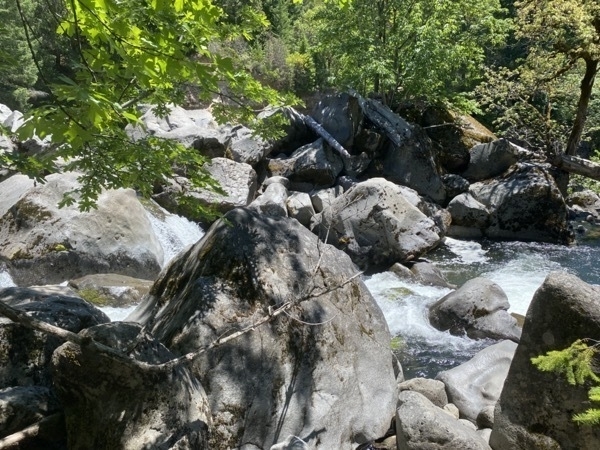 Our last stop for the day (before getting ice cream) was a drive and hike up to The Top of the World - Flouce Rock.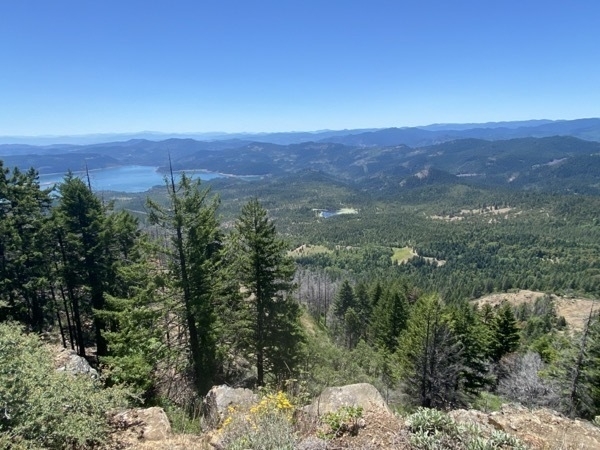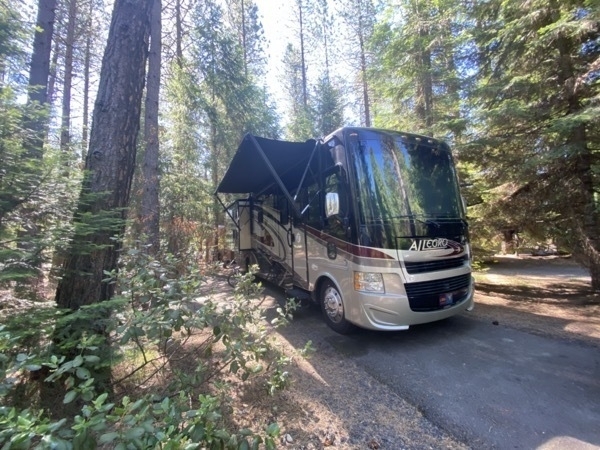 Here we are tucked amongst the trees at the campground