Benson, Arizona
Another day of driving on our way to reach California. This morning we left El Paso and drove through New Mexico and into Arizona.
Ben managed to get two flat tires on his bike before we left El Paso. so he and I went to Walmart as soon as we arrived in Benson to get two new tubes.  Tom changed both tires shortly after we got back to the RV Park.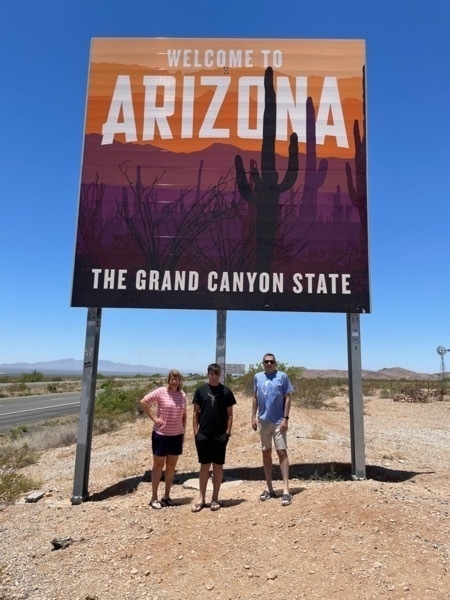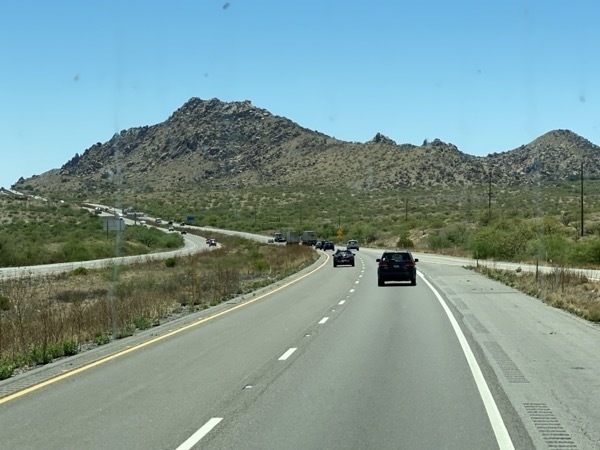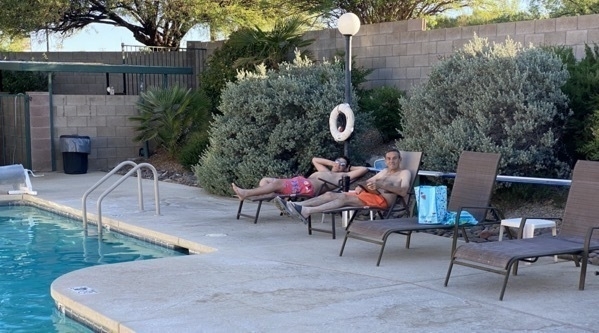 The RV Park is very nice with a pool, jacuzzi, game room, exercise room, observatory and pickle ball court.  The temperature was 93 when we arrived, but the humidity was only 7% (unheard of in Louisiana!!). We swam and used the hot tub for about two hours.  We were amazed at how chilly it felt when we got out of the pool in the hot temperature.  It was a beautiful day.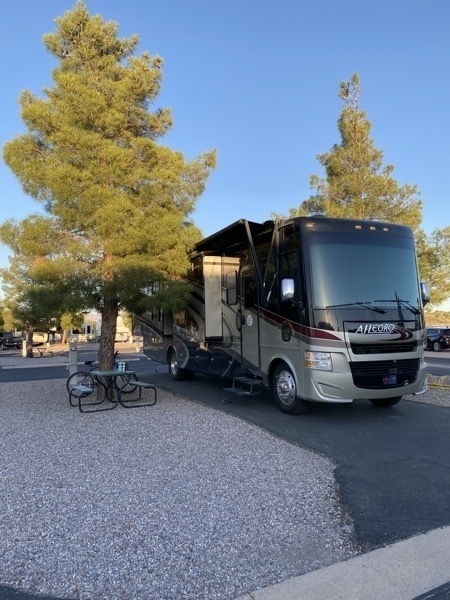 Trip Statistics 
Miles driven in motorhome today 286; Total: 1150
Gasoline Cost: $121.66 today; Total $426
Butterfield RV Resort $23.23 (Passport America Member price)